— -- It may look like Mickey Mouse's knapsack, but one Taiwanese company has pulled off the unthinkable.
"It starts from a crazy "why not" ideas," says Chingann Tsai, head of Marketing for JumpFromPaper."
"The ideas to make graphic work into real things came quite naturally."
"#thebag," as they're attempting to market it, looks animated, but its actually a true accessory, right down to its 2D snaps.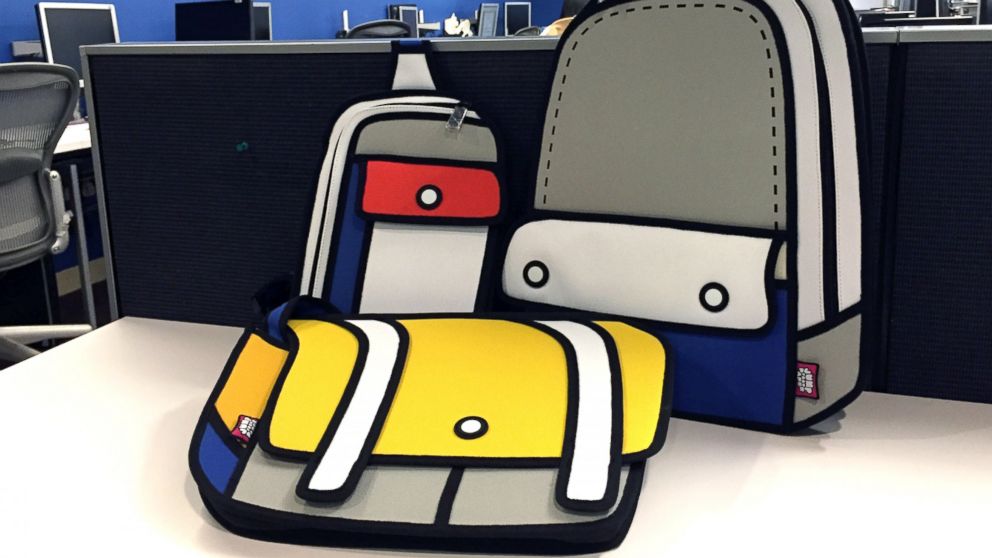 "Even us still find it hard when we need to explain how it works!," Tsai tells ABC News. "The cartoonish outline is definitely the key point."
After seeing the bags shared via Twitter, it was hard to believe that it wasn't another trick (hence #thedress debacle).
But ABC's Newsroom got a real kick out of the bag's quirky appearance. The quality was surprisingly solid and it looked just as it did in the photos seen online.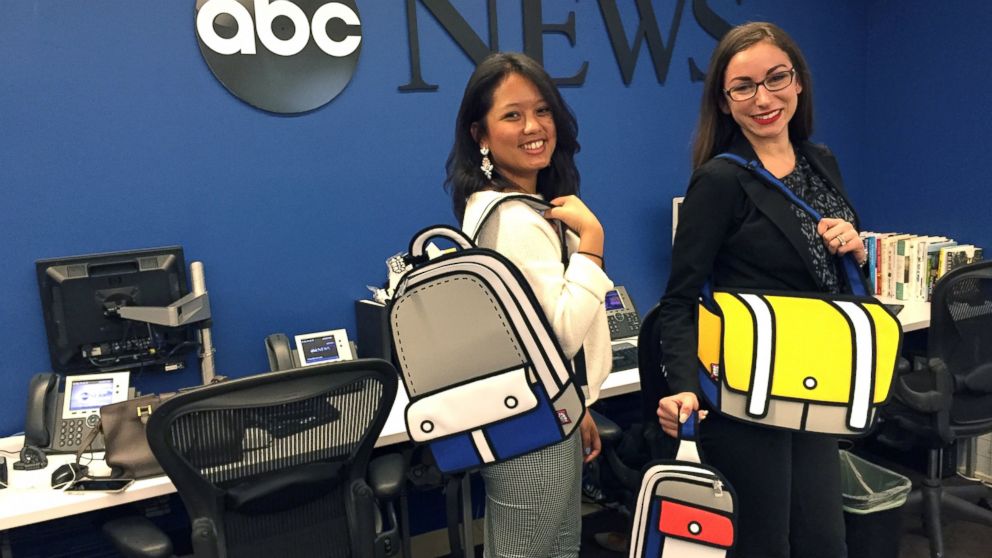 JumpFromPaper has sold over 50,000 bags since 2010 and more than 500 pieces in less than two days of going viral.
Wallets are priced from $30 to $49. Purses and backpacks start from $89 to $139. The brand is currently shipping to customers worldwide.