Washington man honors late wife with Valentine's Day tree
Herb Allwine has continued his wife's tradition of decorating a planted tree.
February 14, 2017, 1:21 PM
— -- A plum tree decorated with hearts outside a Seattle home is not just a Valentine's Day symbol, it's also an annual show of love for the owner's late wife.
Herb Allwine, 73, lost his wife, Mary Lou, to cancer in 2009. Every year since, Allwine has continued Mary Lou's tradition of decorating a tree outside their home for different holidays.
This month, Allwine lovingly hung hearts and red and white lights on the plum tree he and Mary Lou planted outside their home in the late 1970s.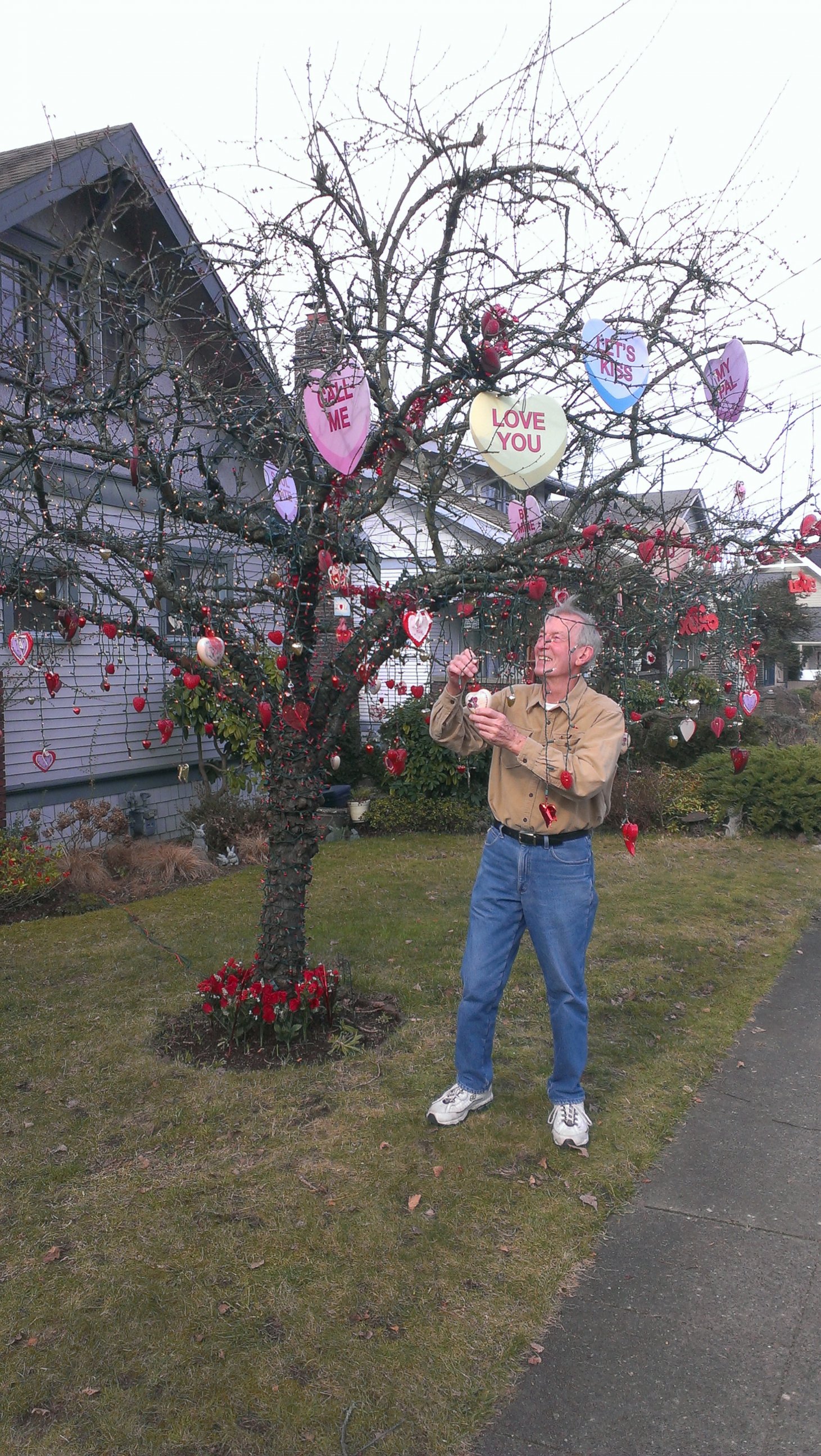 "She was very gung-ho into it," Allwine told ABC News. "I would do the lights pretty much and she'd do the decorations and orchestrate where and how'd we put them."
Decorating the tree for Valentine's Day, Thanksgiving, Halloween, St. Patrick's Day and many other holidays began one year in the early 1980s as the couple started to take down their Christmas decorations, according to Allwine.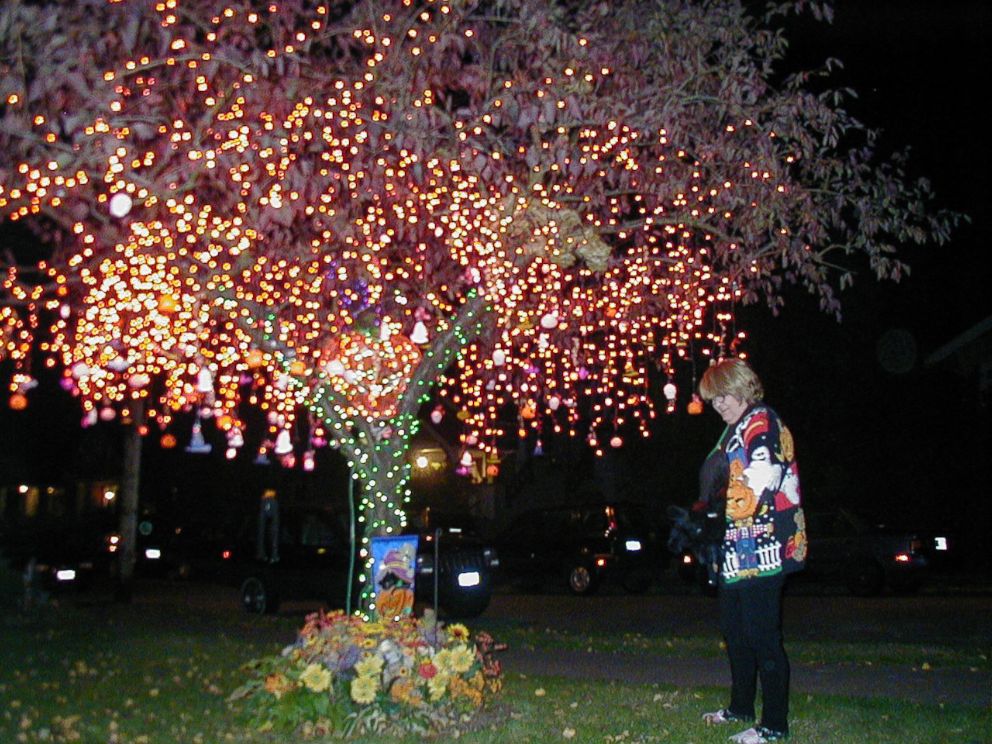 "One year we were taking the stuff down and she said, 'Oh let's just leave those lights up on the top of the tree,'" he recalled. "Well they've been there ever since and it's grown and grown and grown."
Allwine, who with his wife had two children, now in their 40s, said the white lights at the top of the tree stay up year-round while the bottom lights and decorations are switched out.
"That just goes on and on forever," he said of the process.
The tree has become an institution in Allwine's Seattle neighborhood. People leave thank you cards at Allwine's home and even occasionally leave some cash to help him pay for the electricity that keeps the tree lit.
"One note said, 'I live on the east side but drive by your house every day and appreciate seeing the tree,'" Allwine said. "Even my doctor said, 'Oh, that's your house. I drive by the tree every day when I pick up my kids.'"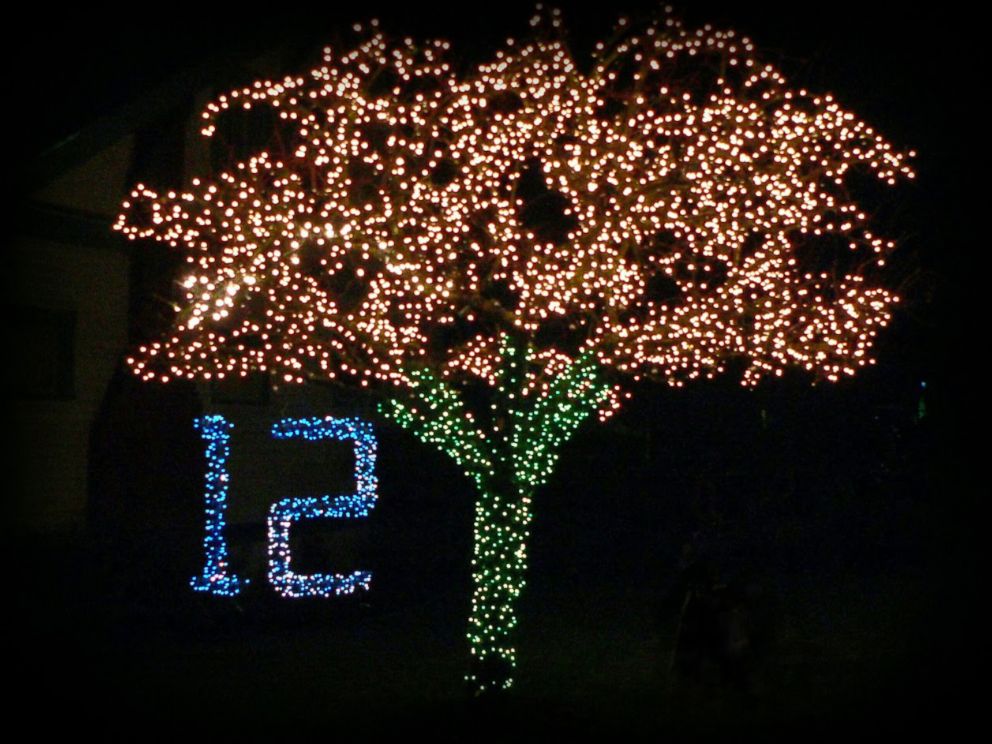 The tree is more emotional for Allwine and his family, including his mother-in-law who lives nearby and comes by often to look at the decorations.
"She gets kind of emotional and teary about it at times," he said. "Mary Lou was her only child."
Allwine said his enthusiasm for decorating the tree is nowhere near as strong as his wife's, but he continues to do it in her memory.
His daughter, who also lives in the family home, helps with purchasing new decorations as the decorations purchased by Mary Lou age. Allwine has recruited his grandson to help too.
"I had a Seahawks tree with my grandson a few years ago," he said of Seattle's NFL team. "We made a big number 12 out of piping for the 12th man and put blue lights on it."
"We have baseball decorations too when the Mariners do anything worthwhile," Allwine added of the city's MLB team. "We've only put them up twice."