— -- When Ariel and Quinn McRae decided to get married on the last day of their vacation, the last thing they were thinking about was buying wedding bands.
A student in Martin, Tennessee, Ariel McRae wrote in a now-viral Facebook post that she and her now husband "scrape and scrape to pay bills and put food in our bellies."
So they went to a local mall to pick out her rings, ultimately settling on a sterling silver, pearl and cubic zirconia set that cost the couple $130.
But according to her, as they were looking at the rings with a sales associate, another employee at the store approached and said, "'Y'all, can you believe that some men get these as engagement rings? How pathetic.'"
Her husband appeared chagrined, Ariel McRae said. "Poor Quinn's face fell, and I was a little baffled," she wrote.
Thankfully, another "supernice" sales associate helped them purchase the ring set they fell in love with, Ariel McRae told ABC News. "We went ahead and bought them because we wanted them and I really liked them."
She wrote that before she left the store, she told the employee, "It isn't the ring that matters, it is the love that goes into buying one that is."
McRae's message has gone viral on Facebook, with more than 44,000 likes and many people complementing her on the rings.
The newlywed said that what prompted her to vent on Facebook was receiving similar comments from friends and family members who asked when she planned to upgrade and whether her rings were placeholders for pricier ones.
"I wanted people to understand that ... a ring is just a bonus," McRae told ABC News. "You're not marrying someone for a ring. You're marrying someone because you love them."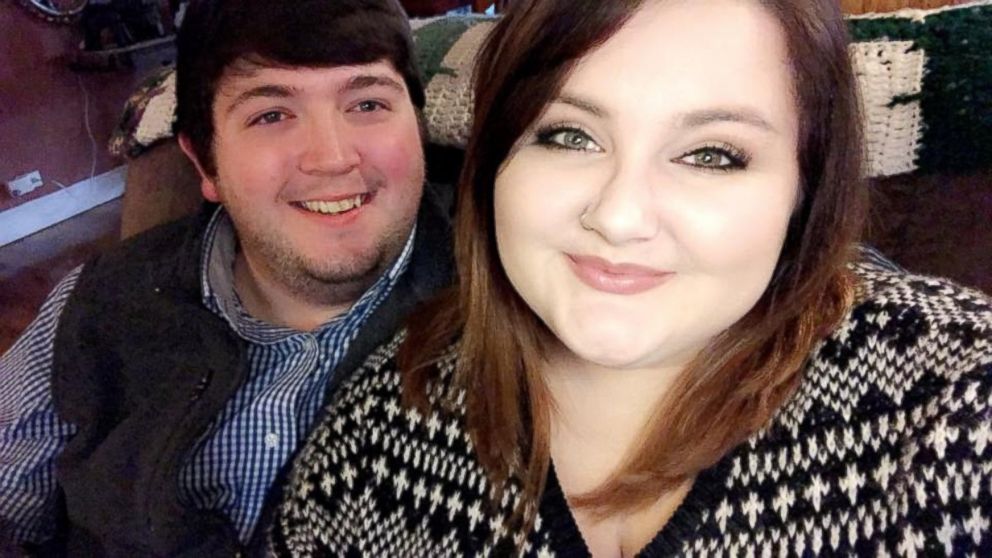 The Knot's fashion and beauty editor, Shelley Brown, agrees, even though the magazine's 2015 real weddings study found that, on average, grooms spend nearly $6,000 on an engagement ring.
"Really, the center stone of your ring will make up the bulk of your price," she said. "The majority of the data shows that people are investing in a half-carat to two-carat diamond."
Brown gave suggestions on how grooms and couples can cut the price tag. "You don't have to buy a diamond," she said. "[Other] precious stones are also becoming more popular than they used to be."
Sapphires, emeralds, rubies and morganites are particularly popular, she added.
Brown also advised budget-conscious grooms to choose a ring with a halo or a "ring of microdiamonds that surround your center stone." Avoiding "bedazzled settings" and rings with "intricate side work ... that's labor intensive to create" can also cut the price tag, she said.
She added that spouses-to-be should remember it's about "really whatever makes you happy." She noted that some couples forgo rings and opt for ring tattoos.
"It should be more about the significance than having a big stone," she said.