— -- A Texas mom mourning the loss of her recently deceased husband has learned she is expecting triplets.
"My sister is very strong," Amanda Willey, 30, of Libertyville, Illinois, told ABC News. "She is obviously going through a lot, but she has felt so much support from family and friends.
"She's really keeping her head up and doing a great job. Throughout all of this, I don't know how she does it. I call her 'the rock.' I'm just proud of her. She's quite the courageous woman."
Willey said her twin, Courtney Hill, 30, of Sherman, Texas, married retired Navy corpsman and Bronze Star recipient Brian Hill on July 14, 2012.
Later, they had a daughter named Reagan, now a year old.
"Brian really showed her what true love was," Willey said. "They had a relationship unlike any other couple I've ever met ... just the smile on their faces, the sparkle in their eye. Anyone that was around them knew they loved each other."
But tragedy struck last month after Brian, 40, died in a car accident in Oklahoma while making a delivery for a lumber company.
"It's kind of ironic because they had been trying [to have a baby] for four months," Willey said of her sister and brother-in-law. "The morning of his accident, they had taken a pregnancy test together and it was negative. I knew it was too early for Courtney to be taking a pregnancy test and so, she took [another test] on the fifth. That was the day of [Brian's] wake. She took it in the morning and found out she was pregnant."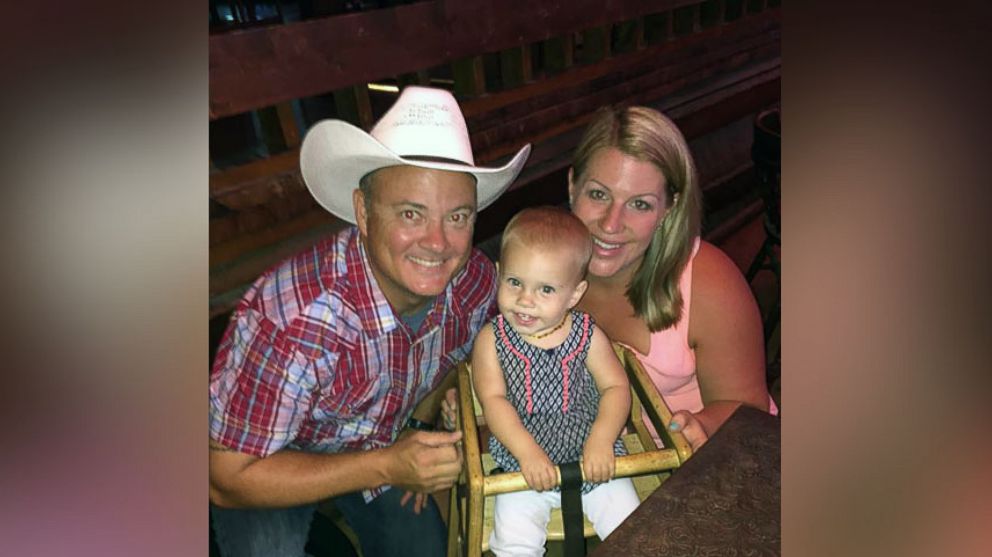 On March 2, a month to the day after Brian's death, Willey said their mother took Courtney to the hospital because she feared she was having a miscarriage.
Instead, she left with the news that she was expecting triplets.
"[We were] shocked and very excited," Willey said. "We feel it is a blessing."
Since she's now widowed, Courtney, a stay-at-home mom, will be raising the triplets and Reagan alone.
Willey started a GoFundMe campaign for her sister last week titled, "The Hill Triplets Due October 2016" to help Courtney and her little ones.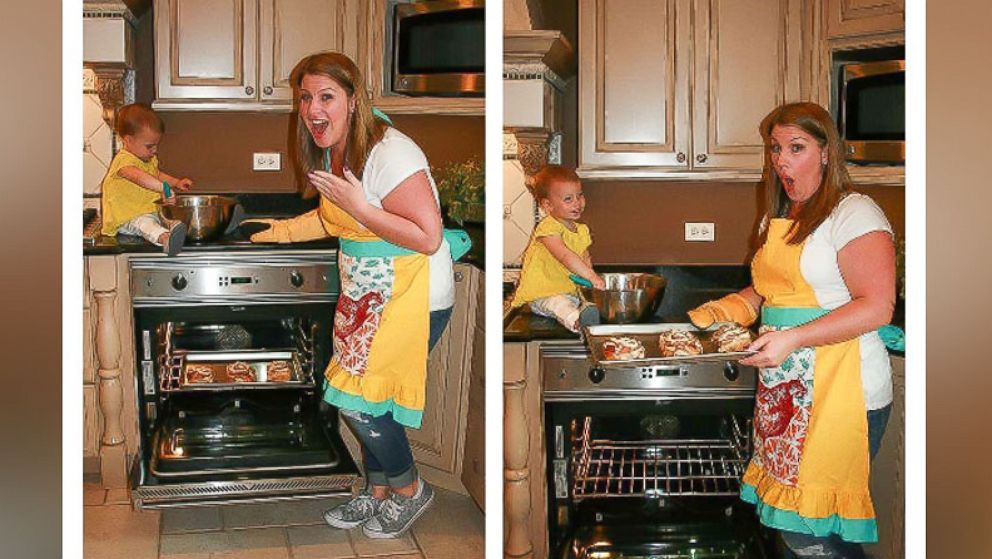 "We are really appreciative for everything everyone's done for our family, but we know it's going to be a rough journey," Willey said. "I think the thought of three of everything could be a bit overwhelming."
Courtney told ABC News that she's "at a loss for words" in regard to the kindness that strangers have showed her during this difficult time.
"It truly is a blessing," she said. "From mom-to-mom or vet-to-vet, the support is beyond appreciative."
As her children grow, she said, her goal is to forever keep their father, Brian, in their memories.
"They will all know about their dad," she said. "From military, to family man ... he was the true hero. He was an amazing man, always willing to help others. He was just an amazing father and husband. He was perfect."