Woman reunited with diamond ring lost in pond 13 years earlier
"It makes me feel good. I never thought I would find this ring," she said.
— -- One woman's diamond ring has finally made its way home after it was lost in a pond 13 years ago.
Trisha O'Quinn remembers the day she and her grandmother came across the frantic couple, Jenni and Eric Easter, who were fishing on her family's pond.
"We were going to ask them to leave when we noticed they were frantic and they said they were looking for her ring that fell off in the water. We helped them look for a long time with no luck and took down their name and number," O'Quinn, 22, of Sayre, Oklahoma, said in an email to ABC News.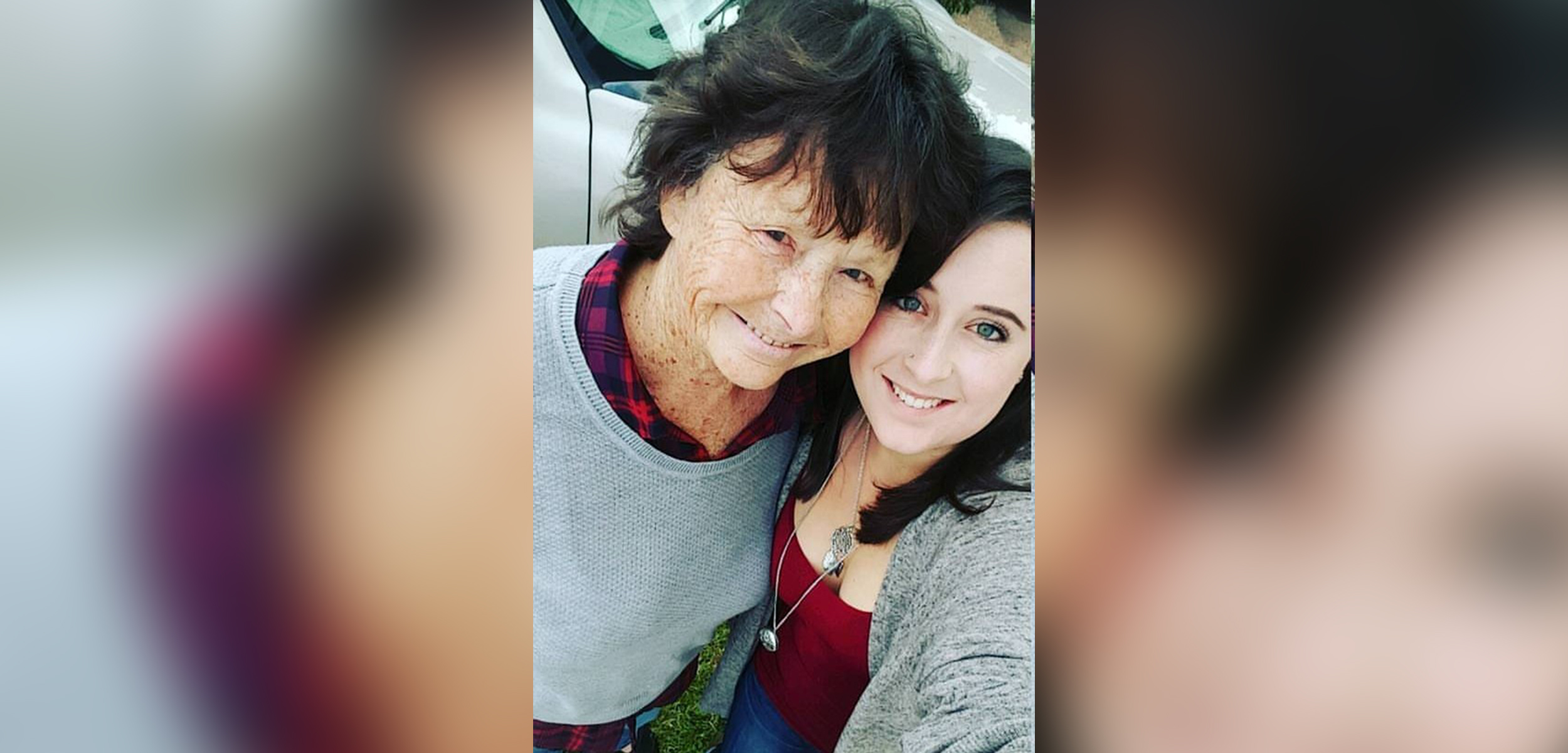 Feeling badly for the couple, O'Quinn never stopped thinking about the ring.
"About six months after they lost it I went back to look for it because the water had dried up quite a bit and I found it within minutes!'" she recalled. "It was crazy."
O'Quinn tried to call the couple immediately to tell them the great news "but the number no longer worked and at the time we didn't know the name," she said.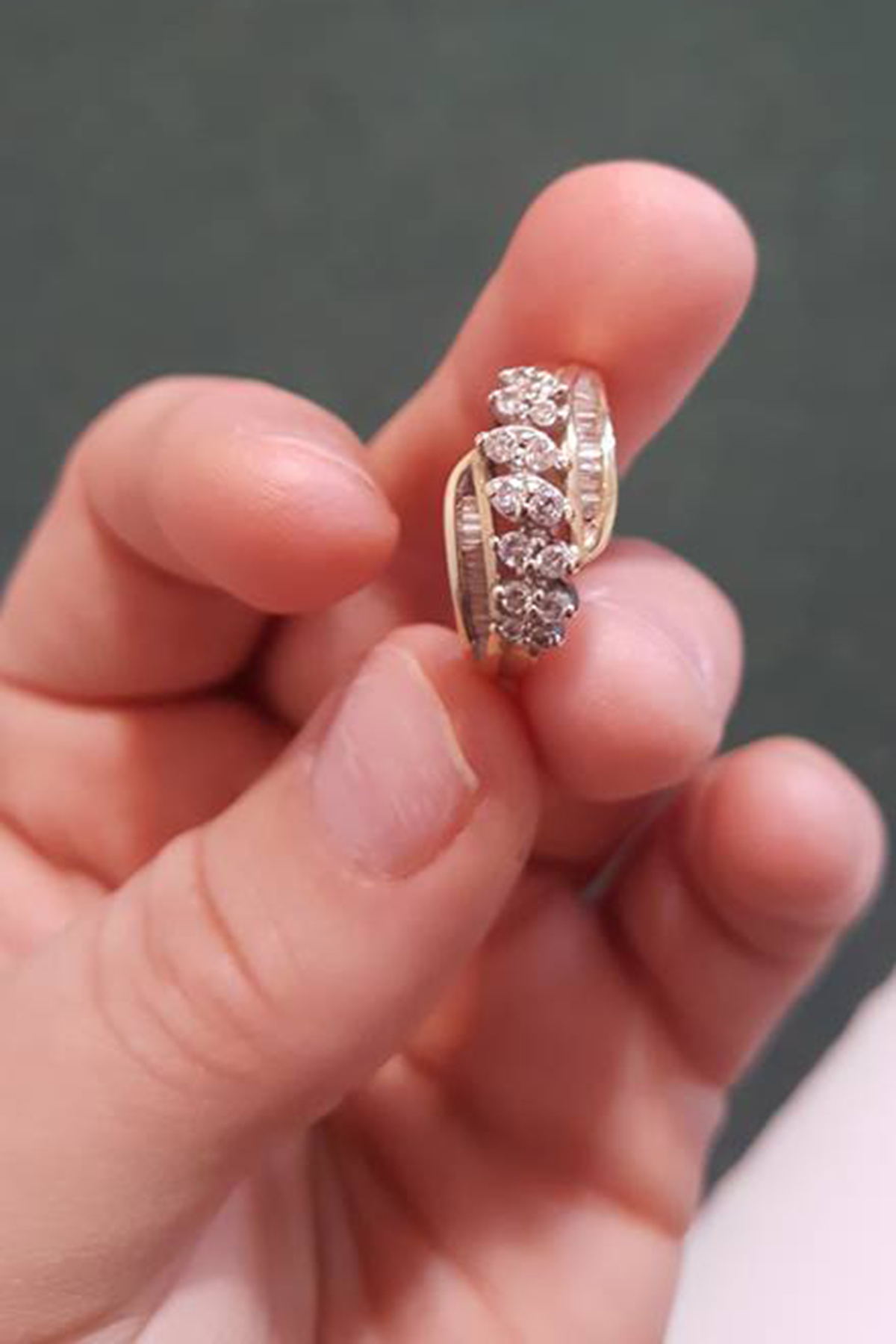 There were no engravings or markings in the ring to serve as clues to help her track them down, so she put the ring away for safe keeping and forgot about it over the years.
After recently spotting the ring in her jewelry box, O'Quinn decided to use social media to help locate the couple.
She posted photos of the unique diamond ring to her Facebook page along with a post that read, in part, "It's been sitting in my jewelry box ever since and I would love to find the rightful owner! I know it's been so long but hopefully if this gets shared enough we can make it happen! Location Sayre OK."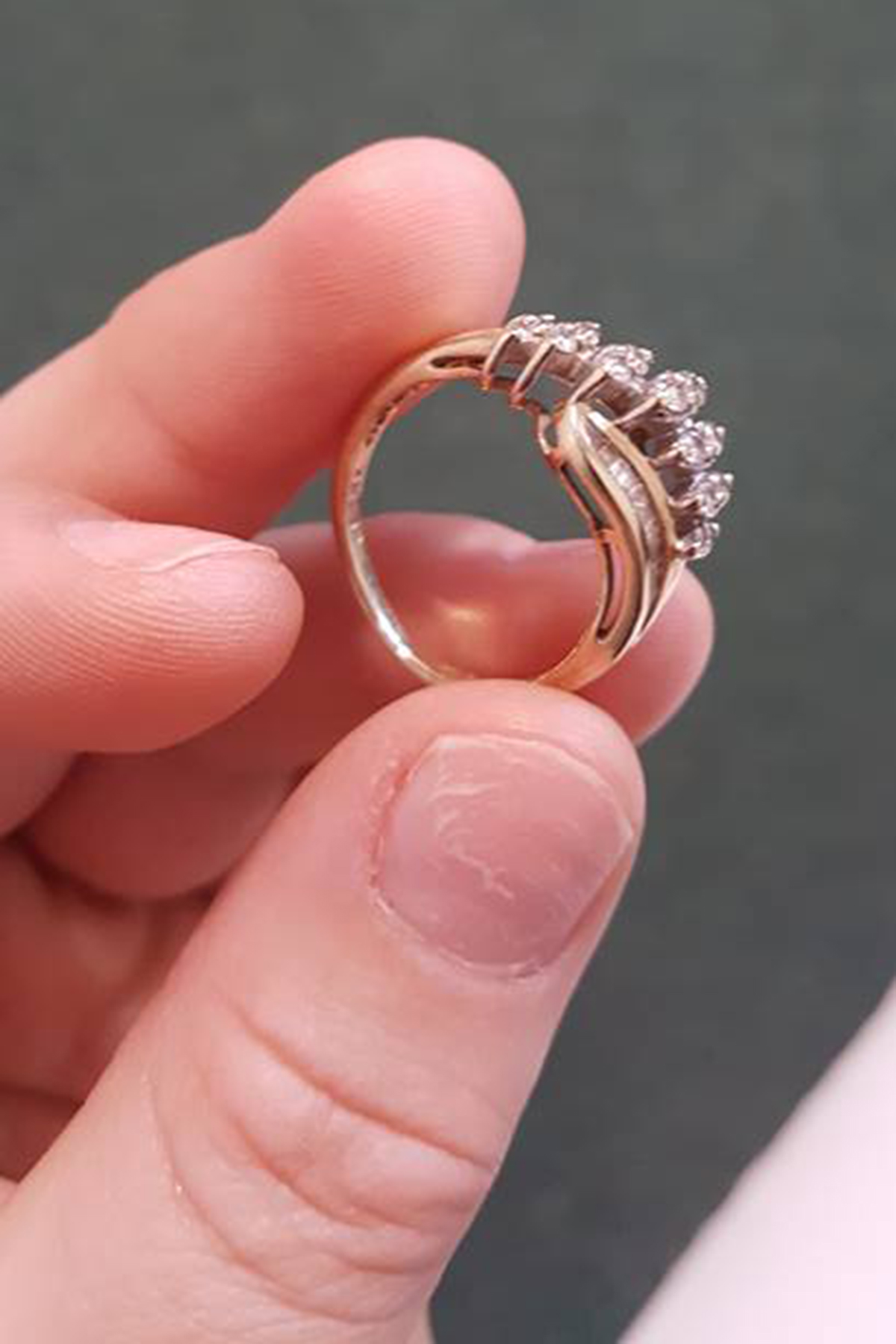 The post has been shared nearly 33,000 times, and despite O'Quinn unknowingly living only about a mile away from the Easters in Sayre, it took one of the Easters' church friends from Texas to get the couple's attention.
"She said that she was scrolling and went right past the ring, but she said she felt like the Holy Spirit told her to go back and read the story," Eric, 42, said of the woman from Vernon, Texas. "And when she saw it was from a pond by Sayre she knew to tag me and the pastor. That's how I saw it. I looked at it and I was like, 'Wow, this is Jenni's ring.'"
Eric eventually connected with O'Quinn on the phone and the two came to the conclusion that it was definitely the same ring his wife lost more than a decade ago.
"It was totally the lord. I know that," said Eric. "I definitely believe it was nothing short of a miracle."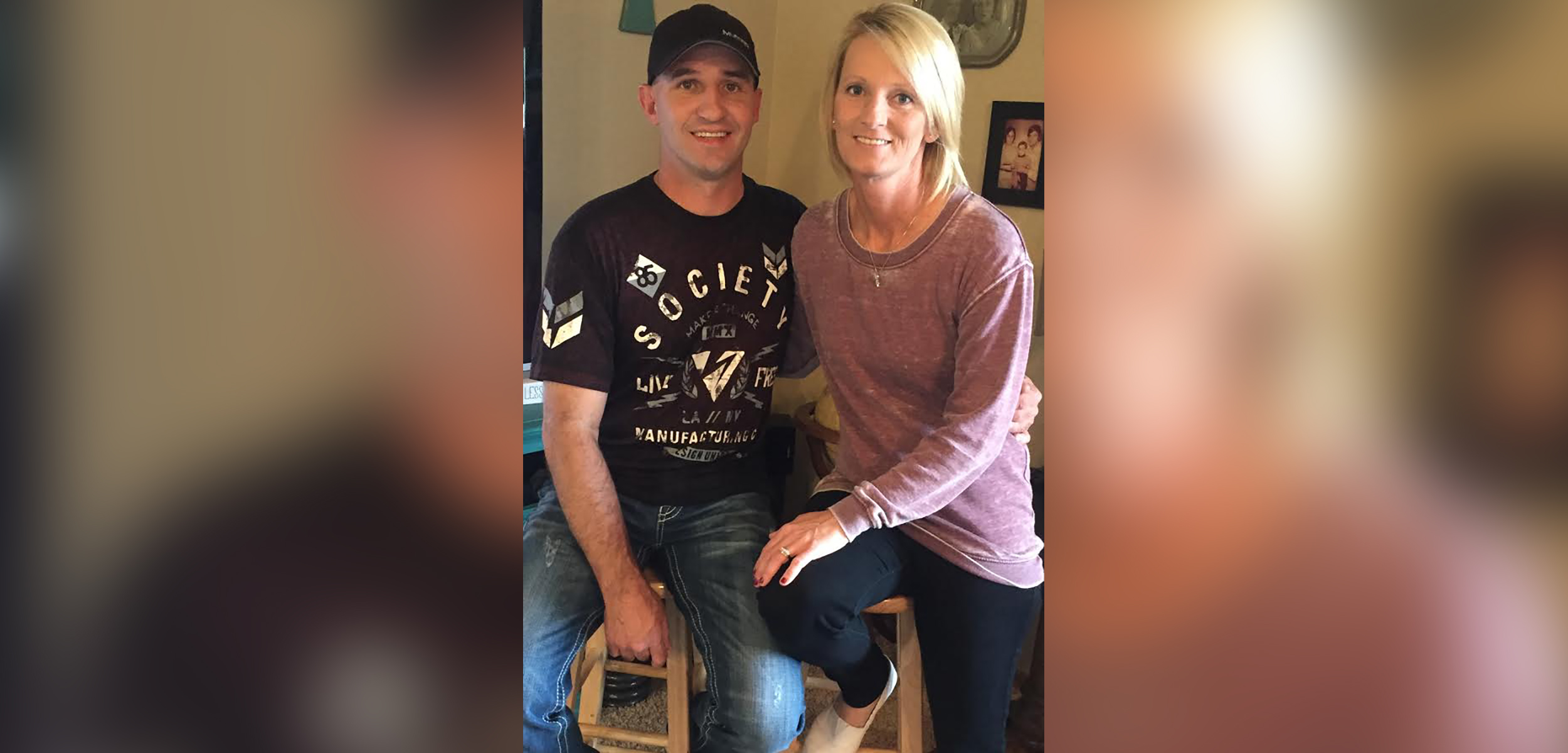 The grateful husband took Jenni's ring to be cleaned this morning, and they plan on having it sized soon.
"It's just a little bit loose and it spins around so were going to get it tightened up where it's on there for good," he said.
Jenni is thrilled to have the ring back on her finger.
"It makes me feel good. I never thought I would find this ring," she said.
The most ironic part about this entire situation?
"Trisha actually coached our daughter's softball a few years ago," Eric said of O'Quinn. "She's a substitute teacher here at the school that my wife works at."