Seven Democratic presidential candidates, including many who have qualified for the next debate, traveled to Pittsburgh on Saturday to weigh in on public education and share their perspective plans.
Massachusetts Sen. Elizabeth Warren, South Bend, Indiana mayor Pete Buttigieg and Colorado Sen. Michael Bennet kicked off the event, fielding questions on teacher pay, charter schools, and segregation in public schools.
The "Public Education Forum 2020: Equity and Justice for All" forum -- organized by the Schott Foundation and 11 other public education and civil rights groups, including the NAACP -- also welcomed more than 1,000 teachers, students, parents and community members.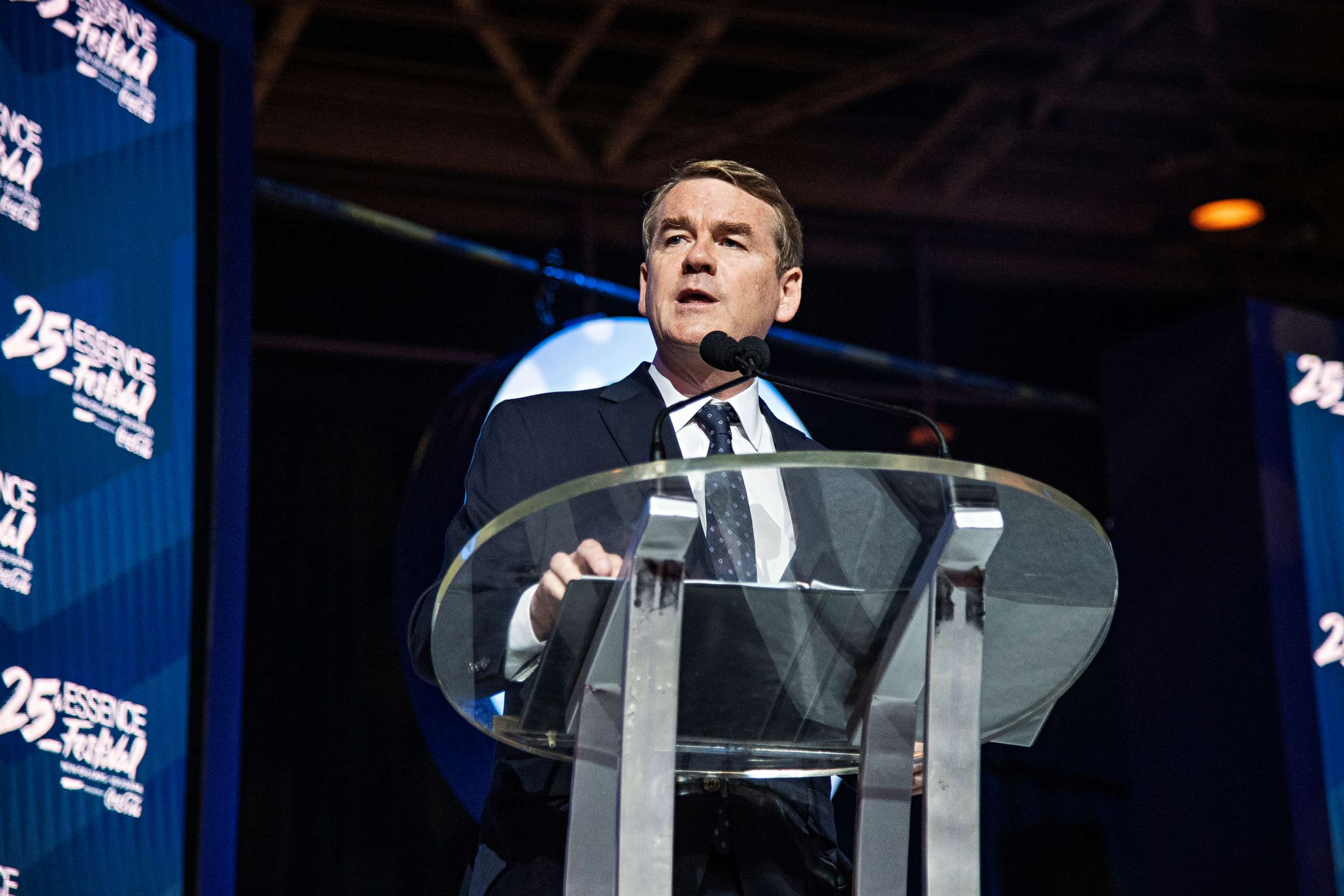 Candidates were given 25 minutes each to discuss their plans, and to answer questions from forum attendees.
Bennet, the former superintendent of Denver Public Schools, the first to take the stage, took a veiled swipe at his competitors for the nomination who he says are offering "empty promises," regarding the money spent on K-12 education from the federal government.
He was asked about teacher pay, which he said he would raise, and charter schools which he said need to be accountable to the same standard as public schools -- two pressing issues in the realm of public education.
"I think it's really important -- what we should not do is make empty promises which some candidates do, and I don't make empty promises," Bennet said, adding "America has to make this commitment to our teachers," when asked about raising teachers' pay.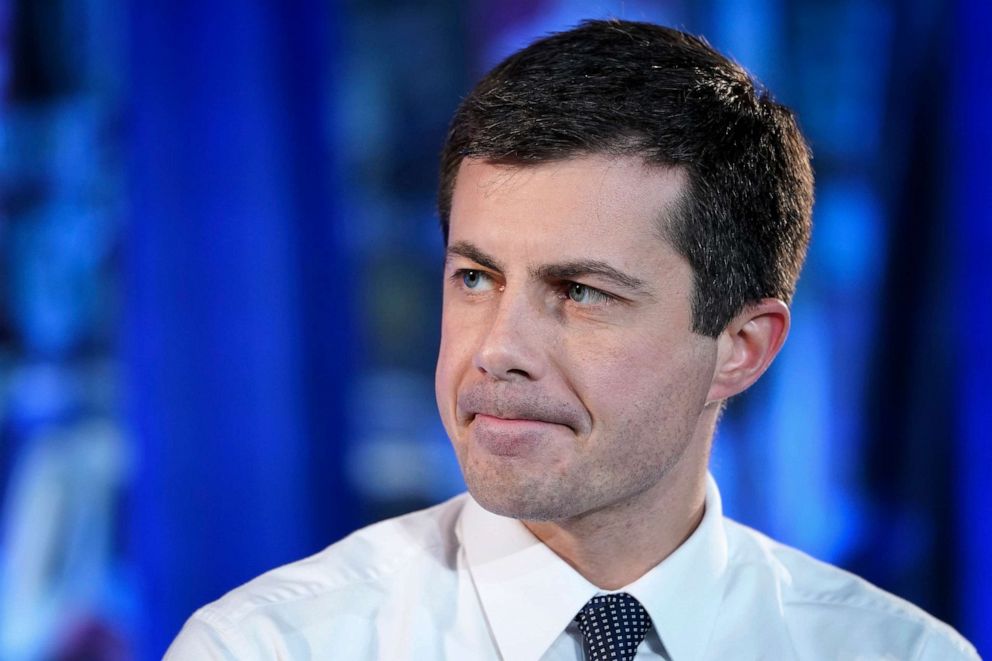 Buttigieg came next, speaking mainly about his husband's time as a teacher in Indiana.
"Chasten has left the classroom to help with this campaign," he said. "But even now, I'll just be brushing my teeth, and suddenly this voice says, 'what about social and emotional learning? Have you thought about that more?'"
When asked how he plans to address a growing teacher shortage in the U.S., the mayor brought up his "Education Access Corps" proposal.
"The idea is that we would partner with selected existing excellent teacher training programs at colleges and universities around the country, including [Historically Black Colleges and Universities] that are helping to address the particular shortage we have of African American teachers, and create a credential that if you go through this program, the Education Access Corps, you then have a license that's portable to states anywhere in the country." Buttigieg said.
Under his plan, he said teachers who commit to a Title I school for at least seven years will have student loans and costs differed and ultimately forgiven at the end.
Buttigieg addressed the segregation still prevalent in many schools today, saying there hasn't been enough conversation over the impact of policies that have led to income inequality and racial divides in housing in some communities.
A University of California, Los Angeles study from May -- completed 65 years after the Supreme Court made its decision in Brown vs. Board of Education -- highlighted that while the nation's student population has grown more diverse, in the past 30 years, segregation for black students has gotten worse.
"It hasn't worked and it hasn't worked because these schools are not just segregated by race, they're segregated by race, poverty, teacher quality, curriculum, many, many dimensions that perpetuate inequality," Gary Orfield, a professor at UCLA and the co-director of the Civil Rights Project, told ABC News in May. "We know how to do better but we have almost no leadership trying to do it. Almost zero."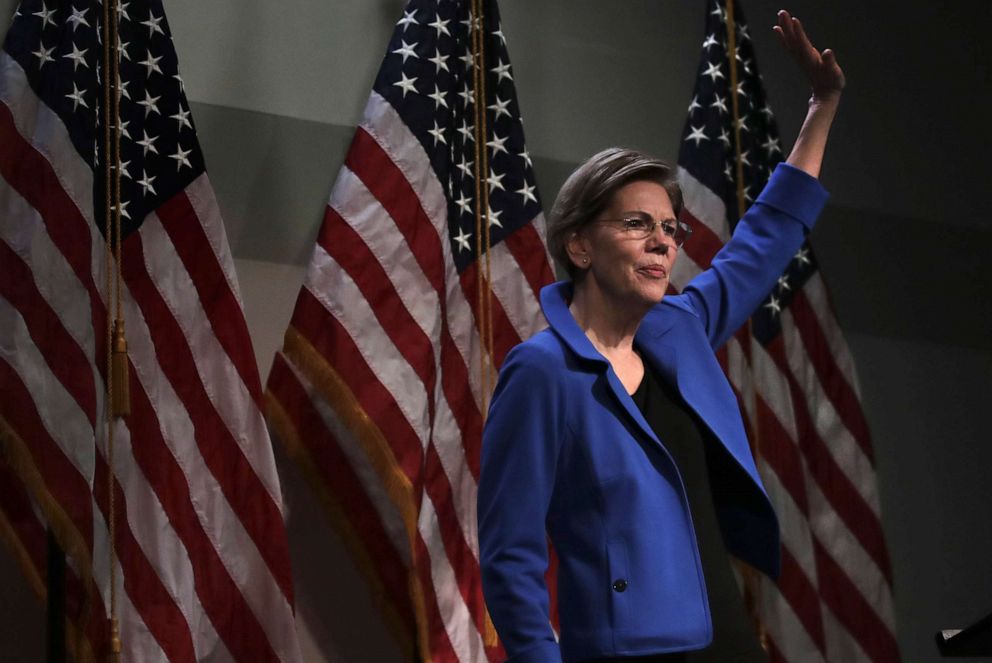 Warren chose to talk about her time as a teacher and her future intentions on how to better the education system, should she take the White House.
"We need to make teaching available, and we need to show it some real respect," she said. "And when I say respect, I don't mean a coffee mug that you buy someone at the holidays. I mean you pay them a salary, you pay them money so that they can afford to support their families and still be able to teach in public school!"
The moderator pressed Warren on her plan to cut funding to charter schools, citing that many public charter schools served minority students. She defended her goals, saying the "public money" needs to stay in "public schools."
She emphasized her address on impoverished and minority communities' access to improved education -- and the special care she's promised to take with sweeping plans to relieve student loan debt, as well as the issue of homelessness and food insecurity.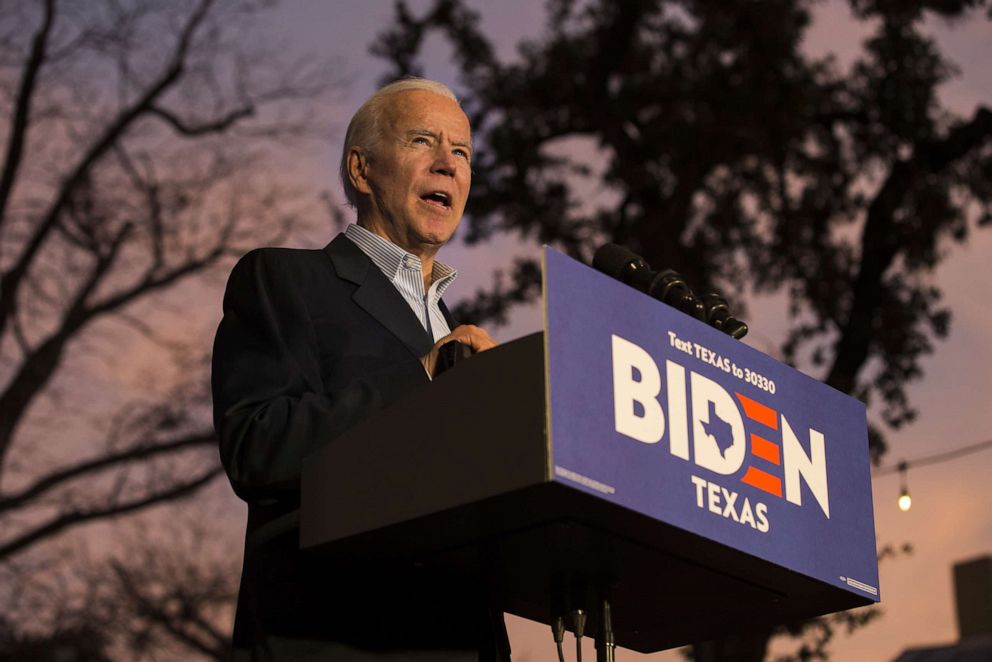 Former Vice President Joe Biden, who was joined by his wife Jill, who teaches at a community college in northern Virginia, espoused the importance of teachers to the American economy, saying he would invest heavily in early childhood education. He also added that he would work to end reliance on standardized tests to gauge the performance of public schools.
Biden was also questioned about segregation in schools, and he vehemently defended his record on civil rights during an exchange centered on whether he considers it a failure that American schools remain segregated to this day.
"I'm extremely proud of my record on civil rights. That's why I have more people in the African-American community supporting me than anybody else," Biden said. "That's why [President Barack Obama] picked me. I make no apologies for my record on civil rights. It's been as good or better than anybody in politics."
Biden unveiled his plan in October to cut the cost of higher education by granting college students two years of community college free. The former vice president has also called for the reinstatement of an Obama-era plan aimed at school diversification.
Minnesota Sen. Amy Klobuchar had an emotional exchange with an educator present who told her the story of a student who was poisoned after eating lead paint chips, and another teacher who was diagnosed with mesothelioma after teaching in schools with damaged asbestos.
Klobuchar said she hopes to bring their stories back to Washington, telling the audience that the U.S. has "not been investing in these schools."
Businessman Tom Steyer slammed President Donald Trump for encouraging a "Reagan" era attitude that teachers are greedy.
"We spend one tenth as much as the federal government on education as we do on defense. Okay. That's our priority. That's wrong. It's just wrong," Steyer said. "They are selling, in my home state of California, blue, blue, blue state, the idea that teachers are greedy. That's insane. That is insane.
He continued, "They're getting away with framing this the Ronald Reagan/Donald Trump way, and we're not standing up to them. This is a straight up fight for justice, but also success."
Vermont Sen. Bernie Sanders spoke last, turning to his belief in implementing government-subsidized lunches in public schools for all children, regardless of their household income. He said he believes kids should be offered "breakfast and dinner as well."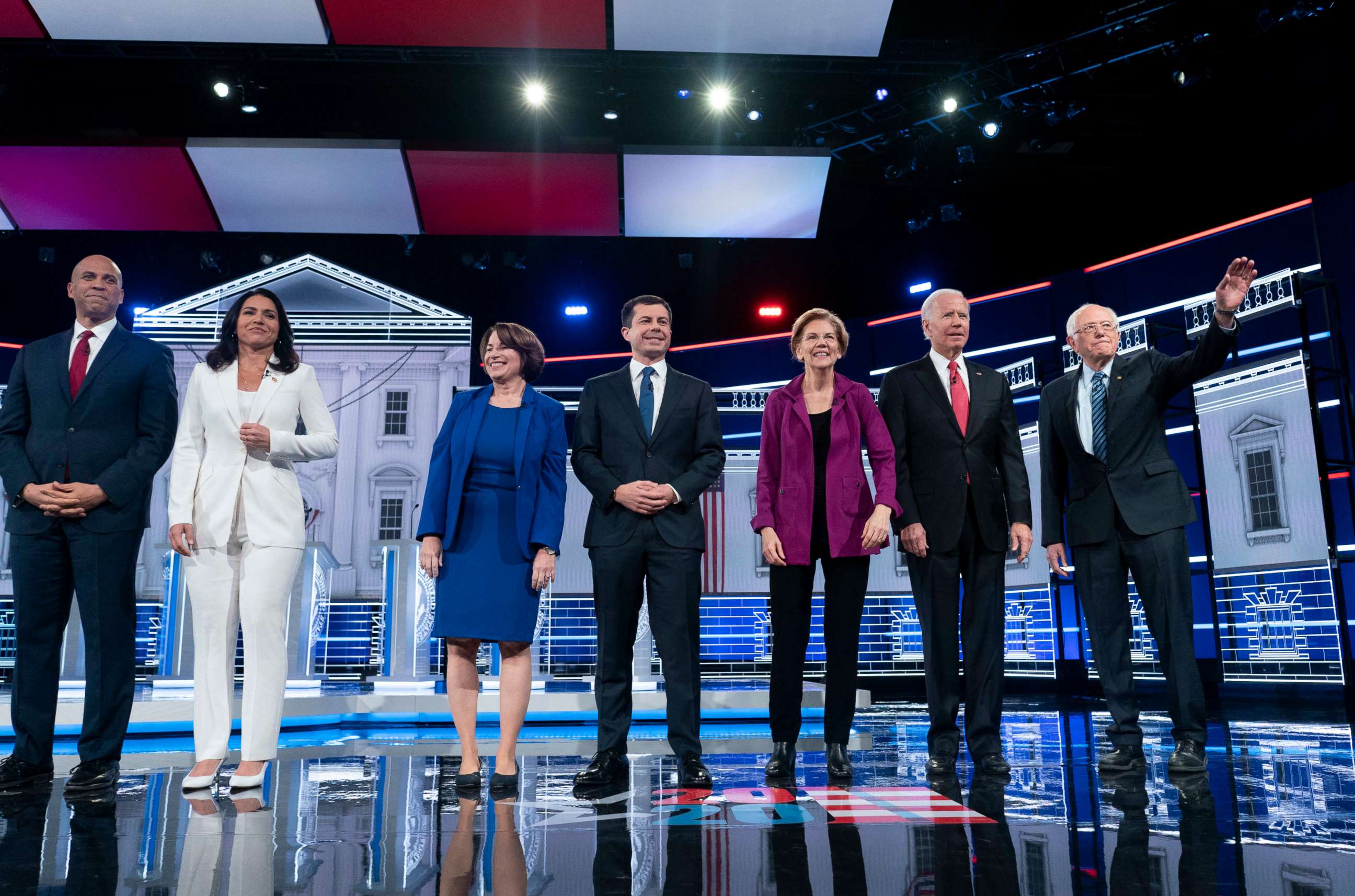 Sanders also said NCAA athletes deserve the ability to earn money from their name and likeness.
"You know, we look at the relatively few athletes who make it to the NBA or the NFL, or to professional Major League Baseball, but a lot of the young people do not," He said, adding that schools make millions off of these student athletes. "I think, if these kids are bringing in big revenue. I think they are entitled to a paycheck as well."
Education policy continues to dominate much of the conversation in the Democratic primary debates, forums and town halls.
Warren and Sanders have both notably called for the cancellation of student loan debt, embracing full tuition-free policies for all four-year public universities.
New Jersey Senator Cory Booker was also originally set to attend; however, his campaign announced Saturday that he was unable to attend as he was stricken with the flu.
ABC News' Sophie Tatum, Justin Gomez and Sasha Pezenik contributed to this report.