The Pentagon now says 34 American service members have been diagnosed with traumatic brain injuries (TBI) following the Jan. 8 Iranian missile attack on the Al Asad airbase in western Iraq.
The updated numbers are three times last week's report that 11 service members were being checked for TBI symptoms.
Initially the Pentagon had said that there were no injuries or fatalities as a result of the Iranian missile attack on the base that houses nearly 2,000 service members.
Earlier this week President Donald Trump downplayed the significance of the 11 traumatic brain injuries labeling them as "headaches".
Speaking in at the World Economic Forum in Switzerland, Trump told reporters he did not consider the brain injuries in the attack to be "serious."
"I heard that they had headaches. And a couple of other things," Trump said Wednesday at a news conference in Davos, Switzerland. "But I would say and I can report it is not very serious."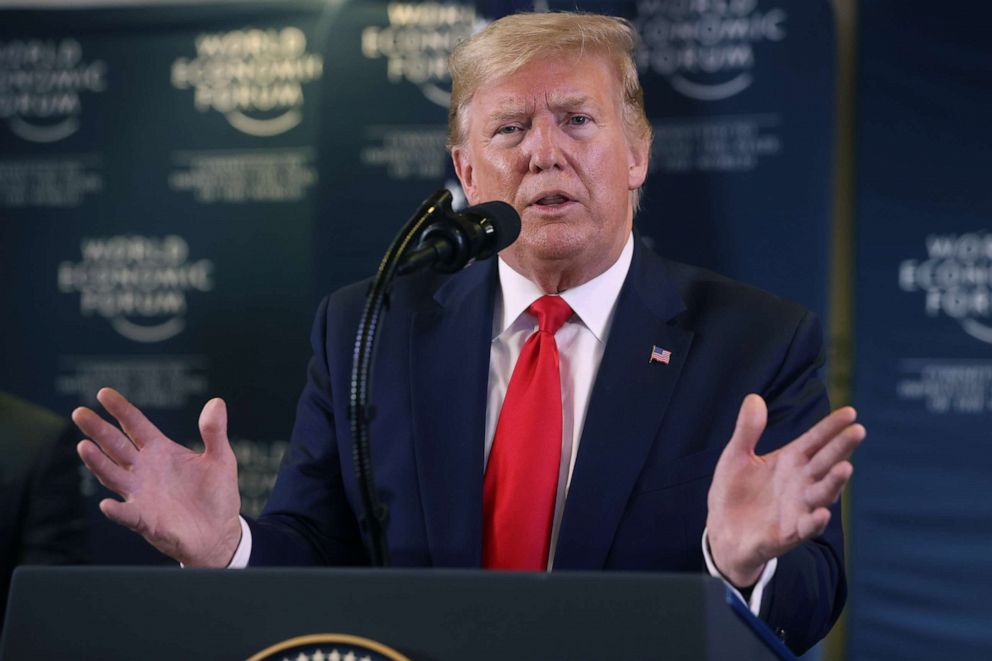 Half of the 34 service members have returned to duty, while the remaining 17 service members have been flown to Germany and the United States for further observation and treatment.
"Thirty four total service members have been diagnosed with concussions and TBI, eight service members who were previously transported to Germany have been transported to the United States," Jonathan Hoffman, the Pentagon's chief spokesman, said Friday at a news conference.
He continued, "They will continue to receive treatment in the United States, either at Walter Reed or at their home bases, they arrived this morning."
Hoffman said nine service members transported to Germany are still undergoing evaluation and treatment. One service member transported to Kuwait received treatment and has returned to duty, he said.
"Sixteen service members who were diagnosed with concussion and TBI while in Iraq, and remained in Iraq, have already returned to duty," Hoffman said.
The TBI symptoms were like those associated with a concussion and included headaches, dizziness, sensitivity to light, restlessness and nausea.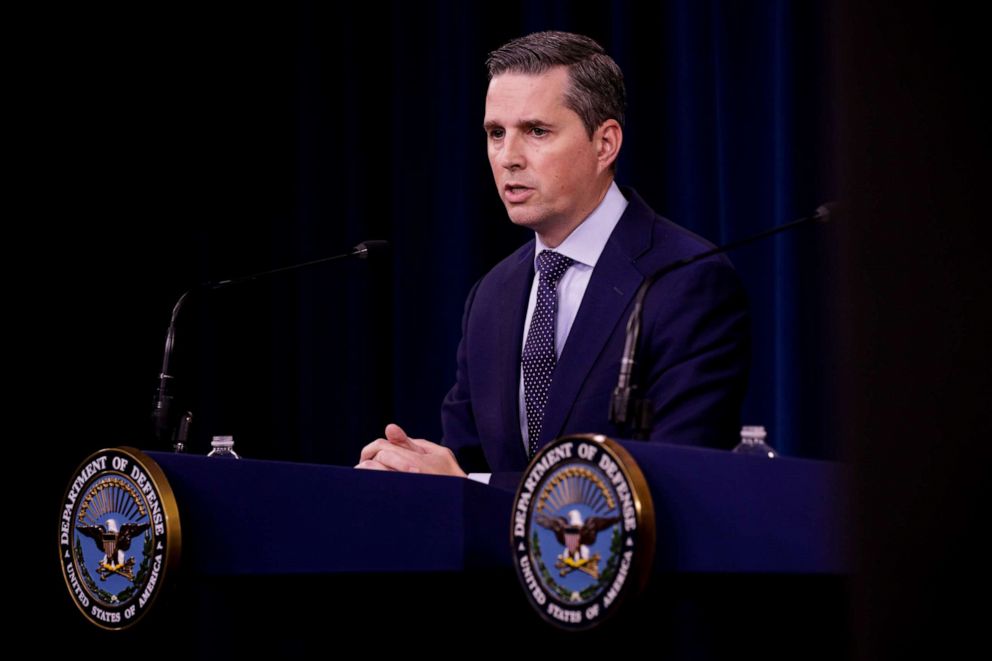 "A lot of these symptoms are late-developing, they manifest over a period of time," Hoffman said.
And while some initially showed symptoms and improved "in others we saw their conditions didn't improve, got worse and got severe enough symptoms that they were transported on for further treatment."
When Iran launched more than 20 missiles at U.S. facilities in Al Asad and Irbil, with 15 impacts at Al Asad alone.
U.S. officials said the U.S. military had enough advance warning of a possible Iranian missile strike that most military personnel had been moved to bunkers.
Initially the Pentagon and the Trump administration said the advance preparation was one reason why there were no U.S. military injuries or fatalities in the strikes.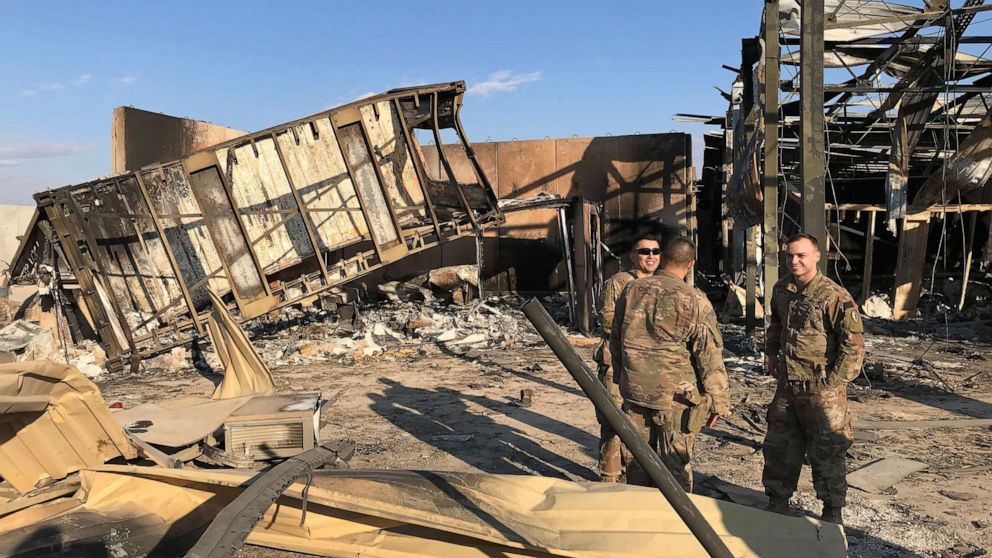 However, the blasts from some of those missile strikes were still able to resonate at some of the bunkers, particularly those that were close to impact areas. That led to some diagnoses of concussions that did not manifest themselves until a week later.
Late last week the Pentagon acknowledged that 11 service members were suspected of having concussion-like TBI symptoms and were transported out of Iraq for further evaluation.
Hoffman announced on Friday that differences in how some injuries are reported administratively and medically has led Defense Secretary Mark Esper to announce a broad review of how the U.S. military tracks and reports all injuries.
"We needed to have more clarity" Hoffman said in regards to the immediate medical treatment being provided to service members and the presenting of symptoms.
"Sometimes the administrative reporting of an injury is different than the medical reporting," Hoffman said. "We need to get that clarified, we need to get a better handle on it."