Classified documents have been discovered at the homes of Joe Biden, Mike Pence and Donald Trump.
Pence, a former vice president, is the latest to report classified material found at his Indiana residence. The discovery comes amid special counsel investigations into how former President Trump and President Biden handled classified documents when they left office.
Below are key takeaways and questions from the three cases so far.
Where and when the documents were found
The National Archives first requested that Trump turn over missing records after he left office. After a months-long effort to get the documents from his Mar-a-Lago estate in Florida, the agency discovered he had classified material and referred the matter to the Department of Justice. The DOJ probe ramped up in the summer of 2022, starting with a visit to Mar-a-Lago in June followed by the execution of a search warrant in August.
The FBI said there were 184 documents bearing classification markings in the boxes recovered by the National Archives, and an inventory of items seized during the FBI's August search showed 11 sets of documents were retrieved of various classifications ranging from confidential to top secret and sensitive compartmented information.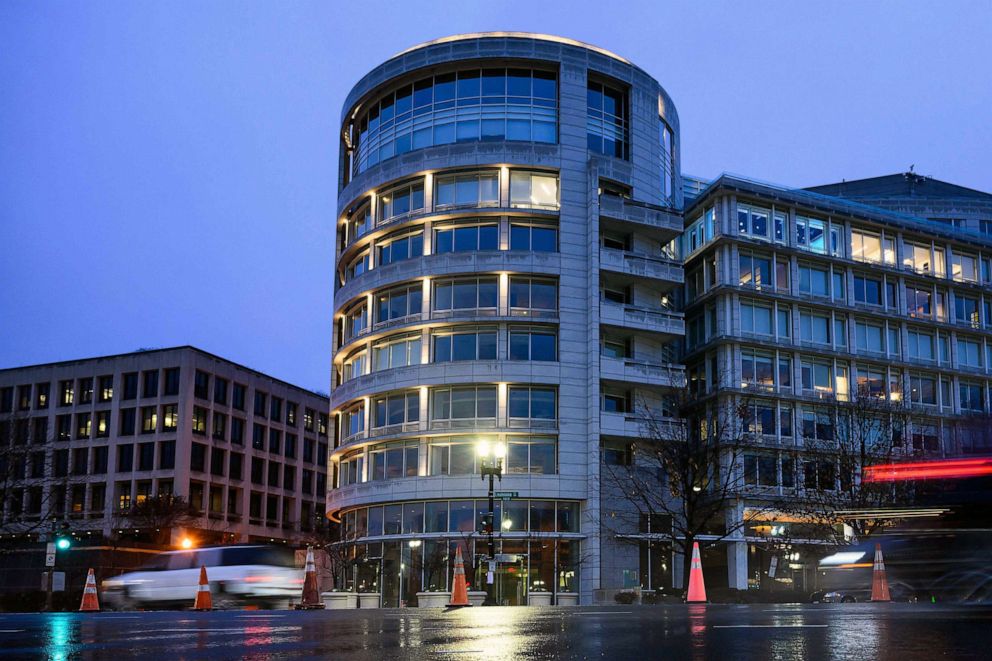 In Biden's case, a "small number" of documents from his vice presidency were "unexpectedly" found in a locked closet at the Penn Biden Center in Washington, D.C., on Nov. 2 as the office was being cleared out.
In late December, more documents were found by his attorneys in the garage and in an adjacent room of his Wilmington, Delaware, residence, according to Attorney General Merrick Garland. The DOJ later conducted a search of the Wilmington home on Jan. 20, taking six items consisting of documents with classification markings from Biden's time in the Senate and as vice president, according to Bob Bauer, Biden's personal attorney.
Biden's attorneys have repeatedly said that a "small number" of documents were found at the locations. It's not clear exactly how many documents were found or what information they contain. ABC News has reported that some documents found at the Penn Biden Center were marked top secret.
Pence engaged outside counsel to conduct a review on Jan. 16 of records at his Indiana home, according to his attorney Greg Jacob. During that review, Jacob said a "small number of documents that could potentially contain sensitive or classified information" were found and locked in a safe before being turned over to the FBI.
Who is under investigation?
Both Trump and Biden are under investigation. The probes are being carried out by two separate special counsels appointed by AG Garland.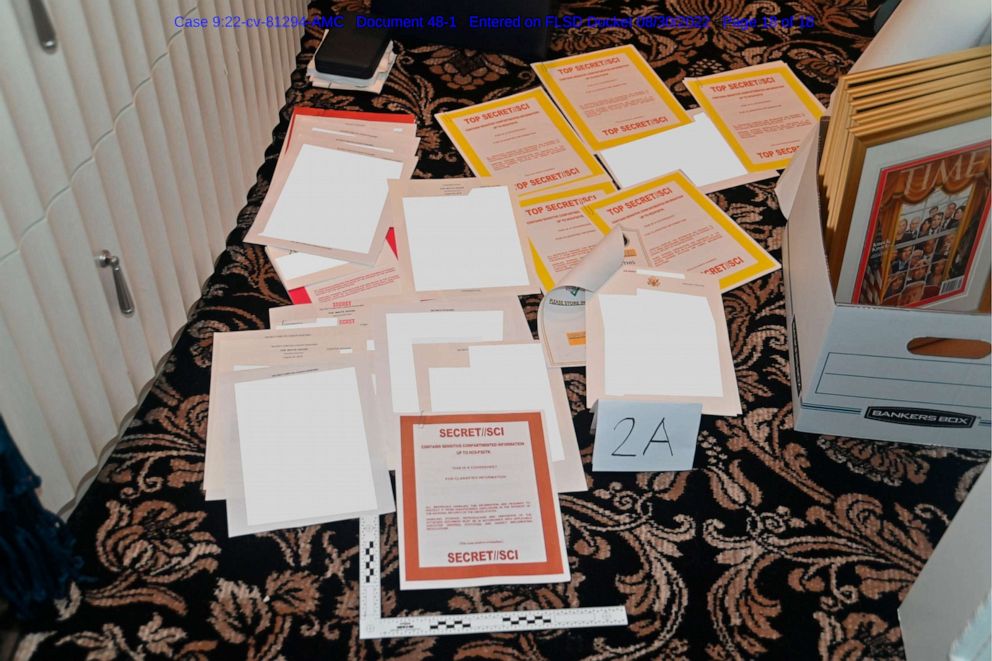 Trump has denied wrongdoing, saying, without evidence, that he declassified the records at his home.
Lawyers in the Office of the White House Counsel said they were "confident" the investigation into the Biden matter will show any mishandling of documents were a "mistake."
The documents found at Pence's home are undergoing a review by the Department of Justice's National Security Division and the FBI, sources told ABC News. Pence's attorney, Greg Jacob, said Pence "stands ready and willing to cooperate" with "any appropriate inquiry."
What are the possible ramifications?
Under the Presidential Records Act, all official material is government property and has to be provided to the National Archives at the end of a president's term. Violations of the 1978 law have rarely been pursued or prosecuted. Experts told ABC News after the search at Mar-a-Lago they were skeptical of criminal charges being brought for violations of the Presidential Records Act.
Investigators in Biden's and Trump's cases may also be looking at potential violations of other federal statutes dictating the mishandling of classified material, such as those pertaining to the willful concealment of public records.
For Trump, obstruction is also a key issue. Federal prosecutors cited efforts to obstruct the probe of documents at his estate in the search affidavit.
There are also potential political ramifications for each of the men: Trump already announced his 2024 candidacy and Biden is expected to soon make a decision on whether he will run for reelection. Pence is also considered a possible 2024 contender.
House Republicans, now the majority, are launching their own investigation into Biden's handling of documents.
Why are classified documents coming into the spotlight now?
Trump's case brought the matter into the national spotlight. Biden's team has attempted to create some daylight between the two matters by stating it has been working with the DOJ from the onset. But the White House is under scrutiny for not disclosing the discovery of documents to the public until 10 weeks after classified documents were first discovered at the the Penn Biden Center.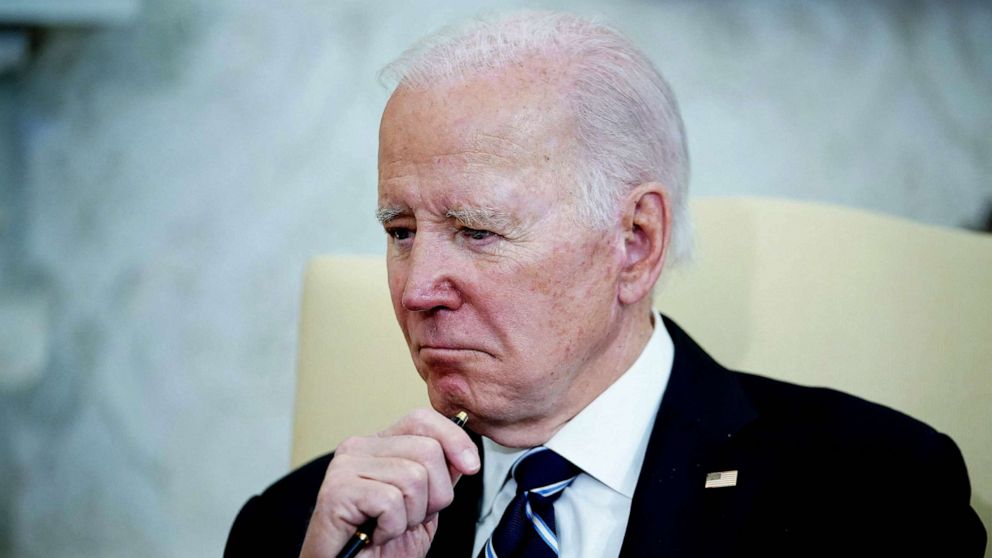 Jacob said Pence engaged with outside counsel to have a review of the records in his home once the Biden documents issue became known in January. The move was "out of an abundance of caution," he said.
How prevalent are classified documents?
Many are now questioning just how much information is classified, how many people have access to sensitive information and how it's tracked.
John Cohen, an ABC News contributor and former Department of Homeland Security undersecretary, said on ABC's "Start Here" podcast there's broad access to classified material and the "overwhelming majority" of it is not subject to a stringent sign-in, sign-out process.
When asked by ABC News' MaryAlice Parks if the system needs to be reformed, White House spokesperson John Kirby said "the procedures exist for a reason and they've been developed over many, many years as the nature of classified material has changed," pointing to new electronic capabilities.
As to whether there's a problem of an overclassification, Kirby said it's "a balance that we try to strike to make sure that everything is appropriately marked and appropriately handled."
ABC News' Luke Barr, Katherine Faulders, Ben Gittleson, Alexander Mallin and Molly Nagle contributed to this report.