When the Trump administration on Thursday proposed freezing fuel efficiency standards for new cars in 2020, it claimed the move would save consumers money on new cars and lead to fewer deaths on the road.
But consumer advocacy groups, environmental groups and medical associations have said the rule would hurt Americans by costing them more at the pump and releasing more air pollution in the long run.
The proposal released by the EPA and Department of Transportation includes a range of options for the public to comment on, but the administration favors freezing fuel economy standards at the 2020 level -- roughly 35 mpg -- saying it will lower the purchase price of many new vehicles by an average of $2,300. The proposal also claims it will save up to 1,000 lives a year by encouraging people to buy safer, newer cars to replace older, less-safe cars.
Deputy Administrator of the National Highway Transportation Safety Administration Heidi King said the average vehicle on the road in the U.S. is 12 years old and that the proposed rule would mean fewer accidents and injuries.
"The source of the safety benefits from the analysis for this proposed rule is getting folks into affordable, more fuel-efficient, cleaner, safer cars," King told reporters.
But consumer groups and experts said the messaging around the proposal is deceptive, completely ignoring the cost savings on gas in more efficient cars -- especially if gas prices increase.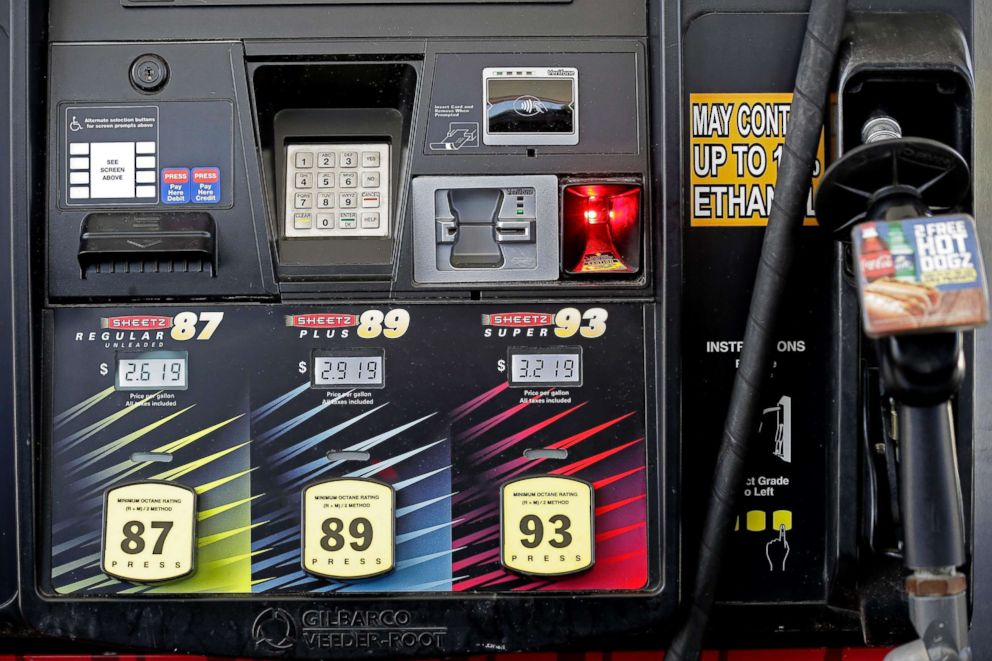 Consumer groups that want to keep the standard have said consumers would save more than that by paying less for gas if automakers were required to meet the 2025 standard -- an average 50 mpg. Consumers Union, the advocacy division of Consumer Reports, said consumers could save between $3,200 per car and $4,800 per truck over the life of the vehicle under that standard, and that they would save even more if gas prices go up.
"Rolling back these successful rules is a serious mistake that will cost consumers dearly. This program has sparked innovations resulting in cars and trucks that are cleaner, safer, faster and offer more comforts and luxuries, all while saving consumers billions," said David Friedman, vice president, advocacy, for Consumer Reports and the former interim head of NHTSA under the Obama administration.
Jeff Alson, a former policy adviser for the EPA office of transportation and air quality in Ann Arbor, has worked on vehicle emissions for 40 years at the agency.
He said there's no question consumers are going to be hurt by this freeze and that the analysis behind the proposal overstates how many lives will be saved by relying heavily on a theory that people drive more miles in more fuel-efficient cars, resulting in more accidents and injuries because there are more people on the road.
"They imply they're going to save people a whole lot of money," Alson told ABC News. "Their own numbers don't even support what I consider the deceptive messaging they're trying to pass on to people."
Alson said, according to his own calculations, the savings for someone buying a new car with a loan was $158 a month, but the report acknowledges that consumers would "purchase somewhat more fuel," about five gallons a month during the first year of owning a car. At $3 a gallon, he said, that's an additional $180 in gas that would outweigh the monthly savings of $158.
The administration said that after cars reach the 2020 standard, additional gains are incremental and that the benefit to making roads safer outweighs any environmental risk.
"Our current analysis shows that we get substantial improvement in vehicle highway safety, and you know when you monetize the improvement in highway safety and compare that to the monetized value of environmental health and safety control, the highway safety numbers swamp the environmental numbers," William Wehrum, EPA's assistant administrator for air and radiation, told reporters on Thursday.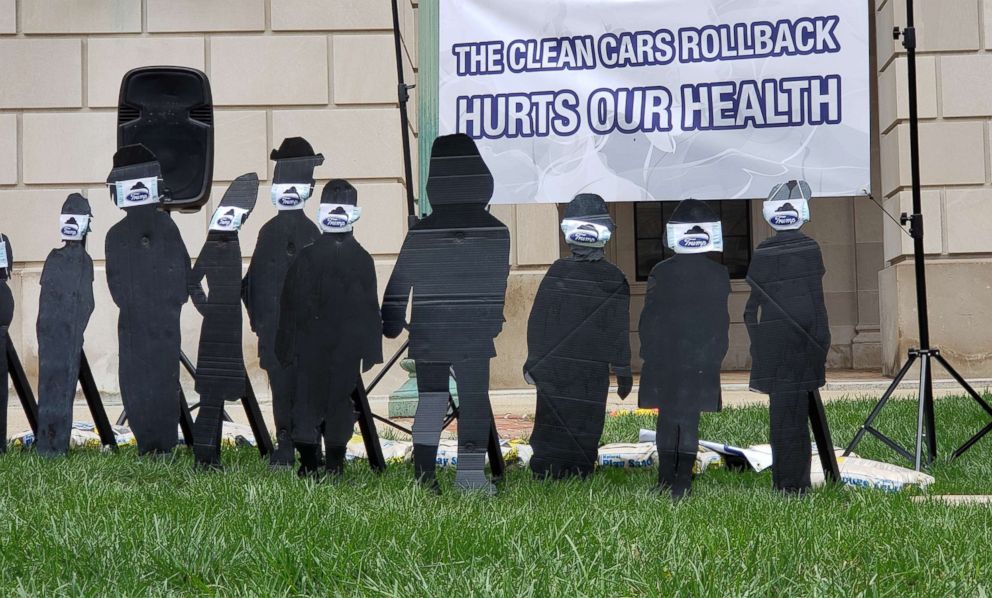 Environmental groups disagree and said they'll fight changes to the standards that were put in place to reduce greenhouse gas emissions and oil consumption.
The proposed rule acknowledges that it would result in a 2 percent to 3 percent increase in fuel consumption, the equivalent of about half a million barrels of oil per day, and a small increase in global average temperature and carbon dioxide in the atmosphere. The rule says there would not be an increase in smog, but the Union of Concerned Scientists said the amount of additional pollution would be equivalent to greenhouse gas emissions from 43 coal-fired power plants.