Adoption is something of a tradition in Rep. Dave Schweikert's family.
The three-term Arizona Republican congressman, who was put up for adoption by his mother shortly after his birth in 1962, was raised by an adopted father in a household with two adopted siblings.
Now, Schweikert is the proud father of an adopted baby girl.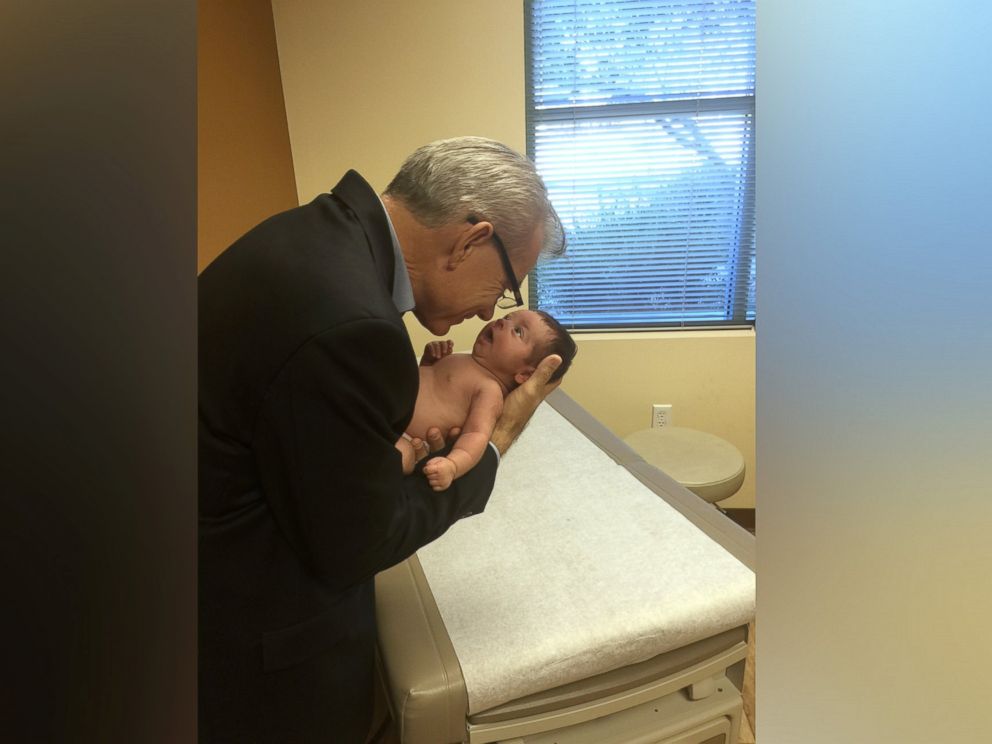 "It may be the single most joyous thing that's ever happened to my wife and I," he said in an interview Tuesday. "We're the luckiest couple in the world."
Schweikert and his wife were certified as foster parents after months of training.
"We were ready to do foster care...we would have been overjoyed with whatever," he said.
But the couple, who had tried to start a family for years, was asked to adopt a just-delivered baby girl from a doctor in Phoenix -- an acquaintance who knew the couple was looking to expand their family.
The Schweikerts met Olivia and her birth mother the next day, buying diapers and supplies on the way home from the hospital.
"We're home feeding the baby, and a few hours earlier we had a cat and a dog," he said.
Growing up in an adopted household, he said, has prepared him for raising a daughter who might have questions about her own birth family.
"Like all families they're absolutely crazy and you love them to death," he said of his adopted family, adding that he has great relationships with his half siblings and birth father. (His birth mother recently passed away.)
Schweikert, a member of the House Freedom Caucus, says his daughter has encouraged him to work harder in Congress.
"It helps put so much more into perspective," he said. "The policy fight of today may not affect me in my lifetime but it's going to affect her."
Since Olivia's arrival, Schweikert has received no shortage of advice from colleagues on both sides of the aisle.
"The ability to discuss the child is the great commonality," he said.
Schweikert and his wife are still adjusting to the newest member of their family, but they are also considering putting themselves back on the foster registry to take in more children.