Three U.S. Marines were killed by an improvised explosive device in northern Parwan province in Afghanistan on Monday, according to the U.S. military.
On Tuesday evening, the Defense Department identified the three Marines as Cpl. Robert A. Hendriks, 25, of Locust Valley, New York; Sgt. Benjamin S. Hines, 31, of York, Pennsylvania; and Staff Sgt. Christopher K.A. Slutman, 43, of Newark, Delaware. They were all from the 25th Marine Regiment, 4th Marine Division, Marine Forces Reserve.
Three other Americans service members and an Afghan contractor were also wounded in the attack, which occurred near Bagram Air Base. The wounded were evacuated and receiving medical care.
Early reports on Monday from U.S. Forces Afghanistan incorrectly identified the contractor as an American who had also been killed, but an updated statement on Tuesday corrected that the contractor was actually an Afghan civilian who was alive and "treated along with other injured civilians."
"We feel and mourn the loss of these Americans with their families and loved ones. They volunteered to protect their country. We will continue our mission," said Gen. Scott Miller, Commanding General of Resolute Support and U.S. Forces Afghanistan.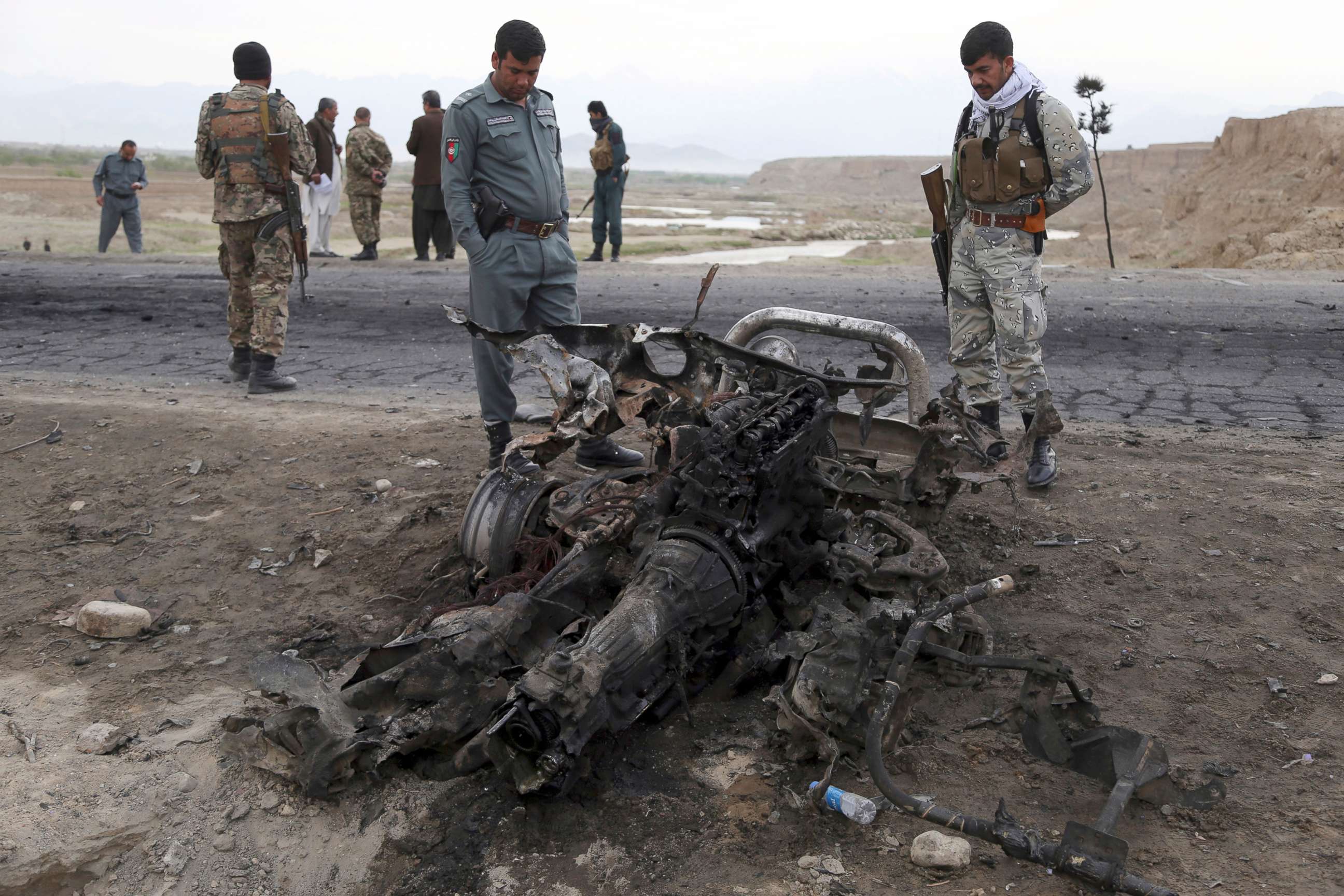 In a congressional hearing on Tuesday, Navy Secretary Richard Spencer confirmed that the three dead American service members were Marines.
The Kentland Volunteer Fire Department identified one of those Marines Monday as Staff Sgt. Christopher Slutman, who served in their department as well as the New York City Fire Department for 19 years.
"Through this trying time, we will remember Chris for the father, husband, brother, son, and friend that he was, the moral character he displayed daily, and the courage and conviction to serve his fellow Americans, both at home and abroad," the department wrote in a Facebook post.
"We ask for your thoughts and prayers for his firehouse brothers, his fellow Marines, his friends – but most of all, his family," the post read.
Prior to Monday's attack, there had been a total of four American troops killed in Afghanistan in 2019: Sgt. Cameron Meddock, Staff Sgt. Joshua Z. Beale, Spc. Joseph P. Collette, and Sgt. 1st Class Will D. Lindsay.
There are 14,000 U.S. troops in Afghanistan, many of whom train, advise and assist Afghan forces in their fight against the Taliban.
In February, acting Defense Secretary Patrick Shanahan said he had not received orders from President Donald Trump to reduce the number of U.S. troops in Afghanistan by half, but U.S. military planners had been tasked with a possible troop reduction after internal discussions began late last year, according to U.S. officials.
U.S. Special Representative for Afghanistan Reconciliation Amb. Zalmay Khalilzad has led direct talks with the Taliban which resulted last month on an agreement "in draft" related to American troop withdrawal and the Taliban's commitment to deny safe haven to terror groups. However, no final decisions have been made.