North Korea launches ballistic missiles after US nuclear-capable sub arrives in South Korea
The USS Kentucky made a rare stop in Busan for the first time in decades.
A U.S. Navy nuclear-capable submarine on Tuesday made a port call in South Korea for the first time in decades.
The USS Kentucky made a rare stop in Busan, marking the first time a nuclear ballistic missile submarine visited South Korea since 1981.
The development comes as a U.S. service member crossed into North Korea "without authorization" and was in North Korean custody, United Nations official and a U.S. official said Tuesday.
After the U.S. submarine arrived in South Korea, in the early hours of Wednesday local time, the prime minister of Japan said North Korea launched a suspected ballistic missile.
Two U.S. officials confirmed North Korea launched two short-range ballistic missiles, or SRBMs.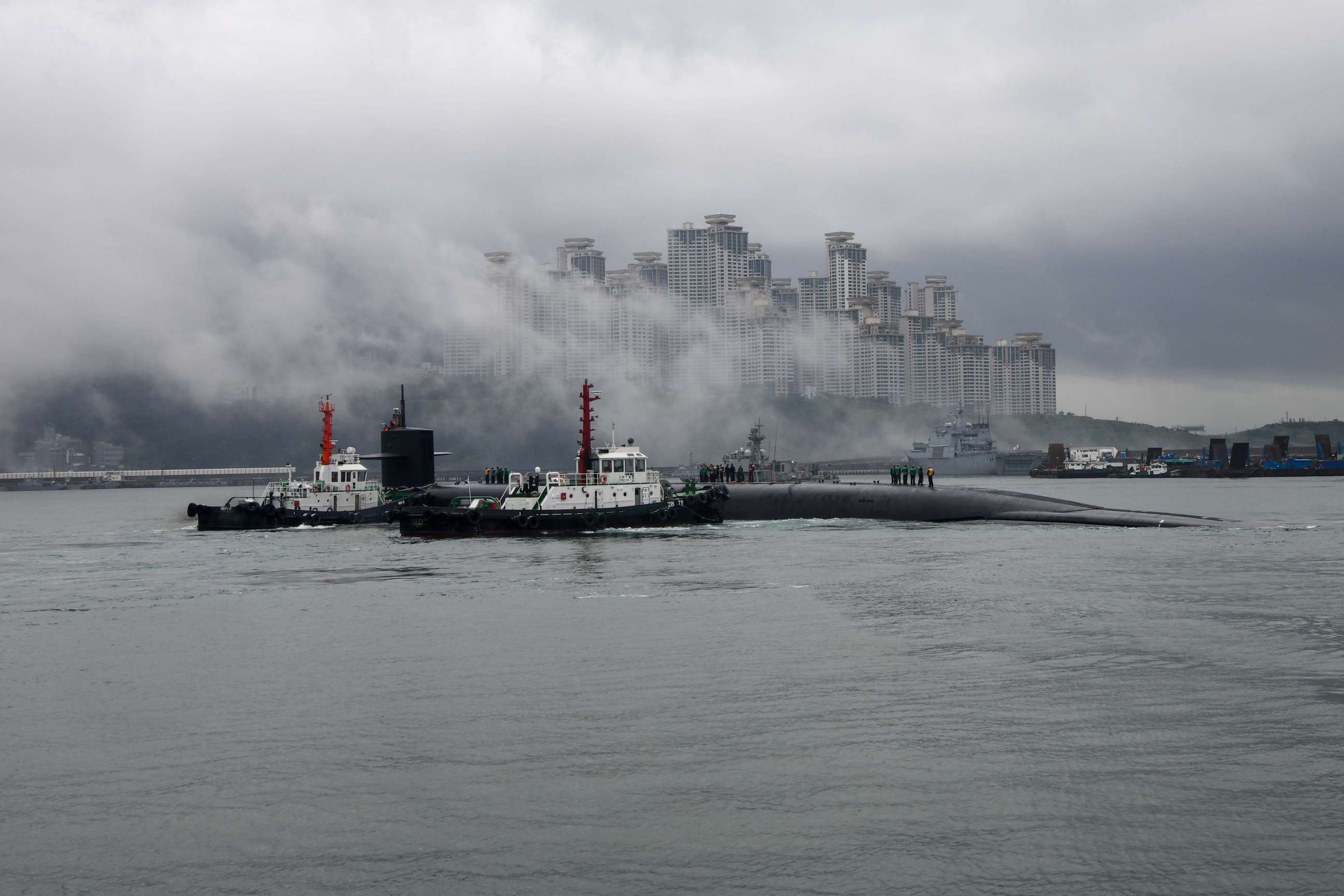 The deployment is a realization of a commitment announced by the U.S. in April following a state visit by South Korean President Yoon Suk Yeol.
The USS Kentucky is one of 14 Ohio Class ballistic missile submarines that can carry up to 20 Trident II D-5 long range ICBMs carrying nuclear warheads, though as standard practice the U.S. Navy doesn't confirm if there are nuclear weapons aboard when a submarine goes out to sea.
During Yoon's state visit in April, he and President Joe Biden released a statement saying a future visit by an Ohio-Class submarine to South Korea would "further enhance the regular visibility of strategic assets to the Korean Peninsula."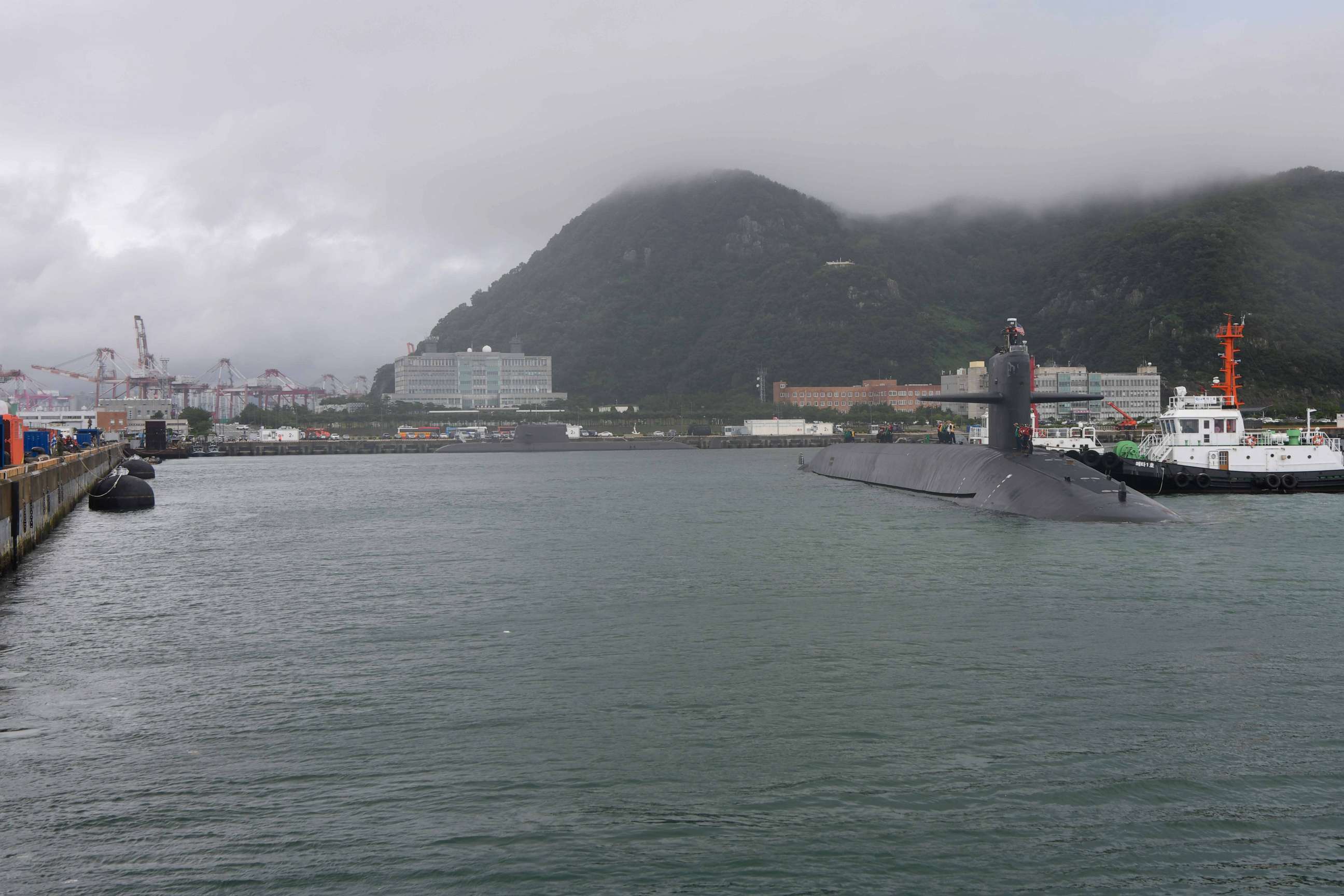 Yoon, a conservative elected in 2022, stressed the U.S.-South Korea alliance was a "linchpin" in safeguarding freedom in the Indo-Pacific while he was in Washington.
According to the press release from U.S. Forces Korea the USS Kentucky's arrival "demonstrates the flexibility, survivability, readiness, resolve, and capability of the U.S. Navy submarine forces" and "reflects the United States' ironclad commitment to the Republic of Korea for our extended deterrence guarantee."
The U.S. Forces Korea shared images of the submarine on its Twitter page.
-ABC's Alexandra Hutzler and Matthew Seyler contributed to this report.