US soldier in North Korean custody after crossing DMZ line
Pvt. Travis King crossed into North Korea willingly, two U.S. officials said.
A U.S. Army private who had just finished a stint in a South Korean detention facility crossed the border into North Korea "without authorization" and is in custody in the secretive country, United Nations and U.S. officials said Tuesday.
The soldier was identified as 23-year-old Pvt. Travis King, a U.S. official confirmed. He's been a cavalry scout in the Army since January 2021 and has no deployments, according to service information provided by Army spokesperson Bryce Dubee.
"A U.S. National on a JSA orientation tour crossed, without authorization, the Military Demarcation Line into the Democratic People's Republic of Korea," the United Nations Command said on Twitter. "We believe he is currently in DPRK custody and are working with our KPA counterparts to resolve this incident."
The Joint Security Area, or JSA, sits in the Demilitarized Zone along the border between North and South Korea.
King had served 47 days at a South Korean detention facility following an altercation with locals, according to a U.S. official.
Two other U.S. officials confirmed to ABC News King was released from the detention facility, then spent about a week at a U.S. base in South Korea under observation. He completed out-processing from the facility and on Monday was escorted to the Incheon International Airport as far as the customs checkpoint. The military escort had no ticket and was not allowed past the checkpoint, so King continued into the terminal alone.
He was supposed to board a flight and end up in Fort Bliss, Texas, according to an official. Awaiting him there was a "pending administrative separation actions for foreign conviction," according to another official.
But instead he ended up leaving the terminal for a DMZ tour. It is not clear when he bought a ticket.
Because King had finished serving his time, he was no longer under custody. An escort to the gate was not required, and there was no reason to suspect he would fail to board his flight.
King's mother told ABC News she was shocked when she heard her son had crossed into North Korea.
"I can't see Travis doing anything like that," Claudine Gates, of Racine, Wisconsin, said.
Gates said the Army told her on Tuesday morning that King had crossed into North Korea. She said she last heard from her son "a few days ago," when he told her would return soon to his base in Fort Bliss. She added she just wants "him to come home."
Defense Secretary Lloyd Austin briefly addressed the incident during a news conference Tuesday alongside Joint Chiefs Chairman Gen. Mark Milley.
"We're very early in this event and so there's a lot that we're still trying to learn," he said. "What we do know is that one of our service members who was on a tour willfully and without authorization crossed the military demarcation line. We believe that he is in DPRK custody. We're closely monitoring and investigating the situation, and working to notify the soldier's next of kin and engaging to address this incident."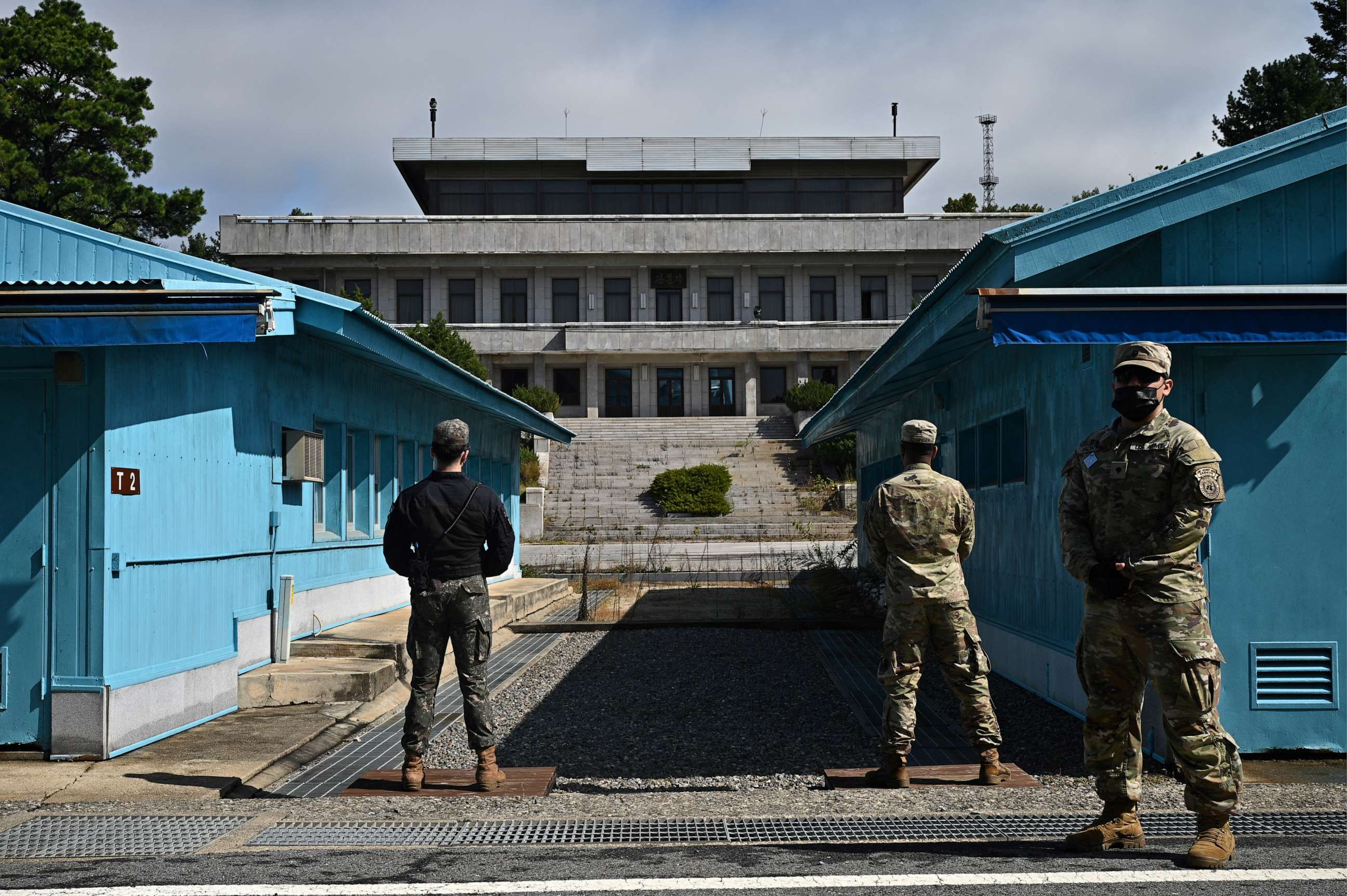 Austin added, "I'm absolutely foremost concerned about the welfare of our troop. We will remain focused on this, and this will develop in the next several days."
President Joe Biden was briefed on the situation, the White House said, though it declined to say how much political capital it would expend to secure the service member's return after he willfully crossed into the DPRK.
"The White House, the Department of Defense, the State Department, and also the U.N. are all working together to ascertain more information and resolve this situation," press secretary Karine Jean-Pierre told reporters. "I don't have more to share beyond that. We are looking into this."
ABC News' Joe Simonetti, Molly Nagle, Chris Looft, Layla Ferris, Kerem Inal and Jim Vojtech contributed to this report.