AOC and fellow Democrats have some cutting remarks about why they're skipping the SOTU
The address comes on the eve of Trump's all-but-certain impeachment acquittal.
At least 11 House Democrats will skip the State of the Union address on Tuesday night, with a handful detailing why in scathing remarks about President Donald Trump.
Among those choosing not to attend is Rep. Alexandria Ocasio-Cortez, D-N.Y., who said that after much deliberation, she decided she will not let her presence "normalize Trump's lawless conduct & subversion of the Constitution."
"None of this is normal, and I will not legitimize it. Consequently, I will not be attending the State of the Union," Ocasio-Cortez said in a statement.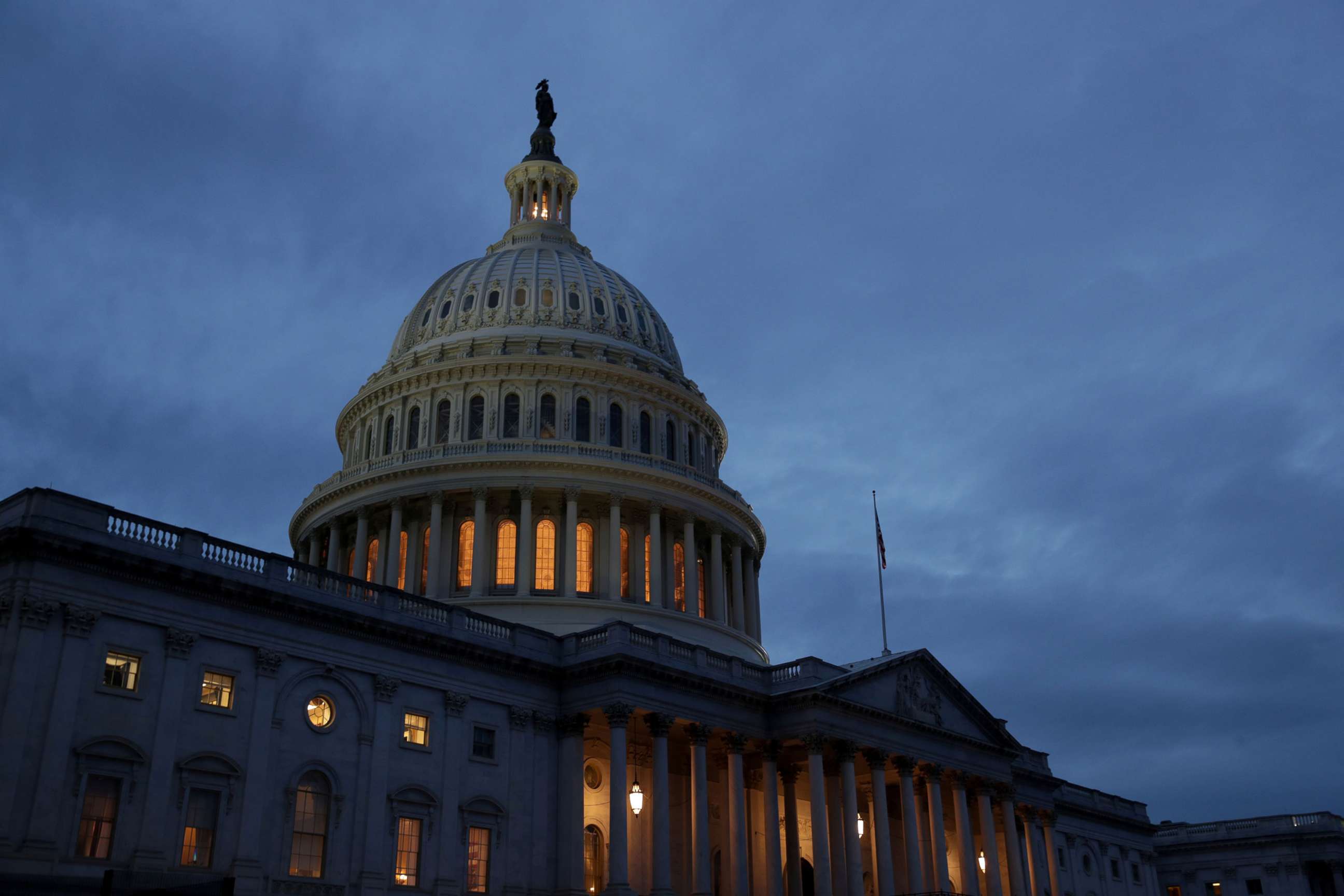 Rep. Ayanna Pressley, D-Mass., a member of "The Squad" with Ocasio-Cortez, also announced she wouldn't be attending.
"On the eve of Senate Republicans covering up transgressions and spreading misinformation, I cannot in good conscience attend a sham State of the Union when I have seen firsthand the damage Donald J. Trump's rhetoric and policies have inflicted on those I love and those I represent," Pressley said in a statement.
The State of the Union comes on the eve of Trump's all-but-certain impeachment acquittal in the Senate.
The other House Democrats not attending Tuesday night's event are Rep. Earl Blumenauer, D-Ore.; Rep. Steve Cohen, D-Tenn.; Rep. Frederica Wilson, D-Fla.; Rep. Maxine Waters, D-Calif.; Rep. Bobby Rush, D-Ill.; Rep. Bennie Thompson, D-Miss.; Rep. Al Green, D-Texas; Rep. Hank Johnson, D-Ga.; and Rep. Tulsi Gabbard, D-Hawaii.
When asked why Gabbard, a 2020 presidential hopeful, was not attending, she told ABC News' Chris Donato, "If I wanted to watch it, I can watch on TV."
Waters, Rush and Thompson explicitly cited Trump's impeachment in their remarks about why they were skipping.
"I respect the Office of the President but I do not in any way respect Donald J. Trump, who, for more than three years, has demeaned the office, and who currently stands impeached," Rush said in a statement. "It would be painfully hypocritical of me to endure 90 minutes of unrelenting lies and all types of distortions and untruths, while at the same time watching his Republican apologists cheer. I cannot honor this man in any way."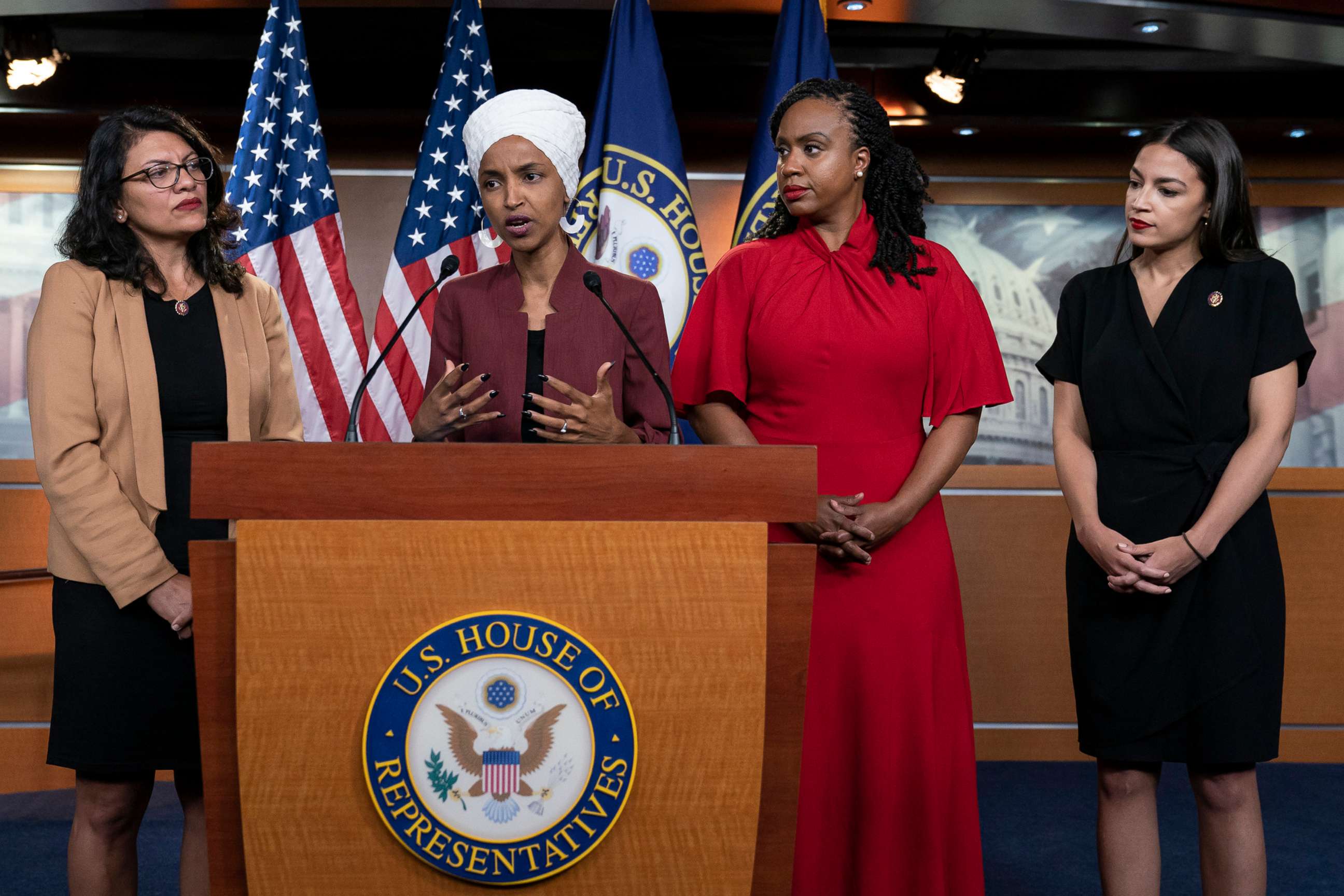 Democratic lawmakers attending include the two other members of "The Squad," Rep. Rashida Tlaib, D-Mich., and Rep. Ilhan Omar, D-Minn.
Tlaib will bring Carly Fraser, a high school student from Redford, Michigan, who advocates for those, including herself, who have Type 1 Diabetes, and Danielle Atkinson, an advocate and the founder/executive director of Mothering Justice, an organization in Michigan that empowers mothers to influence policy.
Omar will be accompanied by Habon Abdulle, a constituent from Minnesota's 5th District and an advocate for women in civic leadership.
Speaker Nancy Pelosi, D-Calif., will be attending with a slew of guests including Chef Jose Andres, Richard Trumka of the AFL-CIO and Fred Guttenberg, whose daughter, Jaime Guttenberg, was killed in the shooting at Parkland, Florida.
Sens. Bernie Sanders, I-Vt, Amy Klobuchar, D-Minn., and Elizabeth Warren, D-Mass., are also expected to skip in the midst of their presidential campaigning efforts.