Balloon incident adds new tension to US-China relationship
It came on the eve of a Beijing visit Secretary of State Blinken has postponed.
How to respond to the Chinese balloon situation presents a diplomatic challenge for the Biden administration at a time when Washington is trying to stabilize relations with Beijing -- amid tensions over Taiwan, trade, COVID, technology and a U.S. warning not to support Russia's war in Ukraine.
Secretary of State Antony Blinken indefinitely postponing his high-stakes trip to China, just hours before he was set to depart, was a clear indicator of Washington's outrage over the affront -- and an additional pull on the already strained ties between the two countries.
"In light of China's unacceptable action, I am postponing my planned travel this weekend in China," Blinken said Friday, adding that the State Department concluded "conditions were not conducive for a constructive visit at this time" after reviewing the situation with officials across the government and with members of Congress.
The timing couldn't have been worse, Blinken suggested, saying China's "decision to take this action on the eve of my planned visit is detrimental to the substantive discussions that we were prepared to have."
Despite calling off the trip, Blinken said he told his Chinese counterpart the U.S. would keep lines of communication with Beijing open.
"The first step is getting the surveillance asset out of our airspace. That's what we're focused on. And I think it was very important for Wang Yi, the senior foreign policy official in Beijing, to hear this directly from me," Blinken asserted.
"It's even more irresponsible coming on the eve of a long-planned visit," Blinken said, condemning the Chinese action as a "violation of U.S. sovereignty."
"Any country that has its airspace violated in this way, I think, would respond similarly. And I can only imagine what the reaction would be in China if they were on the other end," he said. "And what this has done is created the conditions that undermine the purpose on the trip, including ongoing efforts to build a floor under the relationship."
Despite that, other administration sources say reaching a decision on whether to postpone the visit was the focus of a lengthy debate that continued into Friday morning, with some officials expressing worry that delaying could be detrimental to the highly consequential and increasing contentious relationship.
But the sources said other concerns, including the chance that tensions at in-person meetings could escalate as the balloon situation developed, the risk of appearing weak on the international stage, and opening the administration to congressional criticism back home, ultimately weighed more heavily.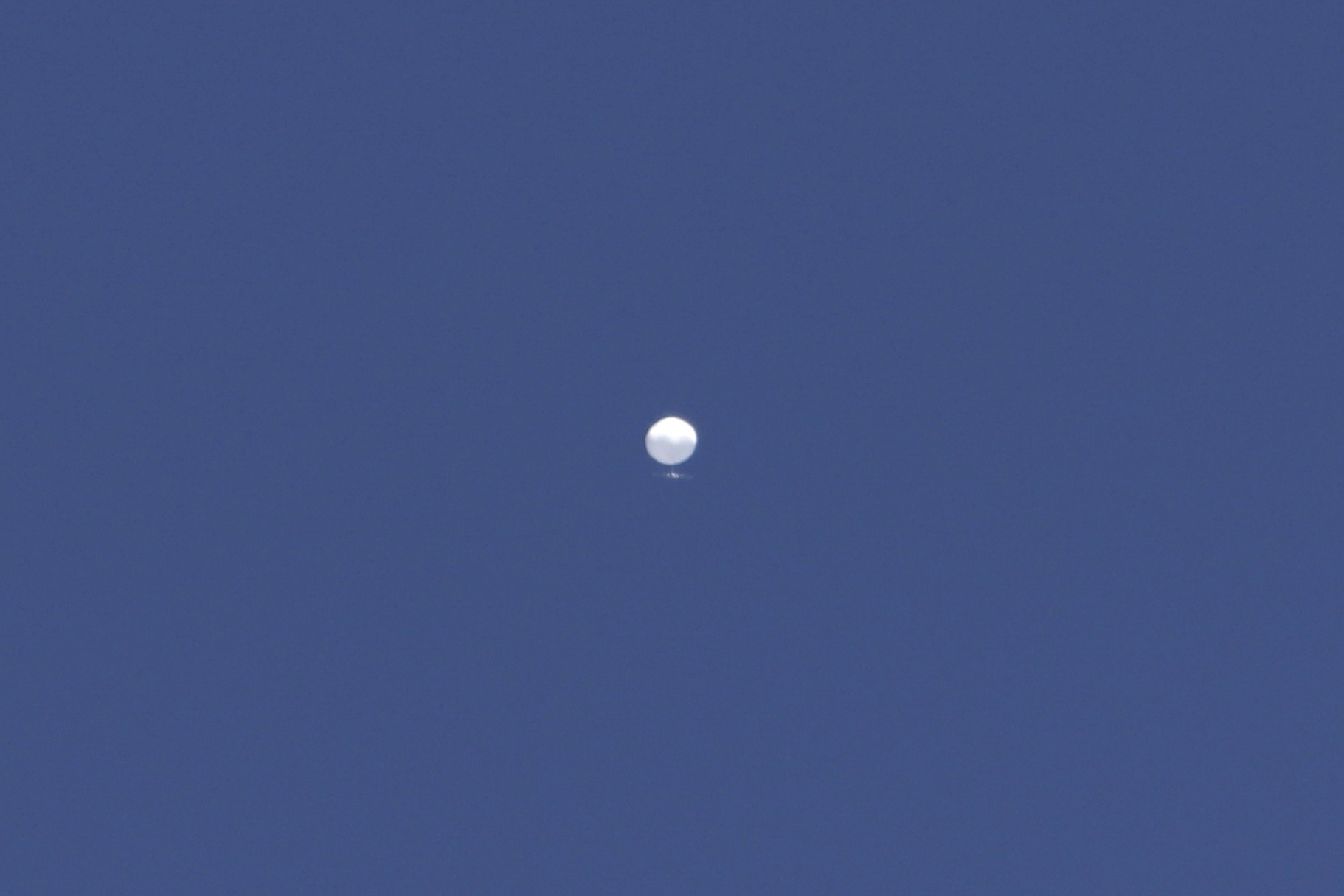 "It would have become politically untenable. There would have been enormous political pressure from both Democrats and Republicans," said Craig Singleton, a senior fellow at the Foundation for the Defense of Democracies with a background in national security. "It's important that we don't reward the Chinese with high-level meetings, particularly those focused on stabilizing the bilateral relationship at a time when they're taking increasingly belligerent, hostile and provocative action against the United States."
In a rare step, the Chinese Foreign Ministry did issue an apology of sorts Friday before the State Department's trip delay announcement, saying it "regrets" that the balloon entered U.S. airspace. However, its description of the aircraft's purpose -- civilian weather monitoring -- directly contradicts the Pentagon's assessment that the balloon was carrying out military surveillance.
The Chinese Foreign Ministry also claimed the balloon has "limited" self-steering abilities, while a senior U.S. official says the aircraft is likely being navigated by Chinese satellites.
It's unclear whether Beijing maintains those explanations in private communications with the U.S. and to what extent it is cooperating with efforts to remove the balloon from U.S. airspace.
Other open questions include what conditions China will need to meet in order for Blinken's trip to be placed back on the calendar again and whether Beijing will face other diplomatic consequences. Blinken declined to weigh in on any specifics on Friday, saying it was "premature" to do so while the balloon still lingered over the continental U.S.
Singleton agrees that more information about the balloon needs to be known before the administration can move on.
"I'm not sure that that folks at the White House or even in China have a full understanding of what we are currently seeing," he said. "When they get to the bottom of what is occurring and what are the national security implications, they can chart a path forward."
While Singleton says the incident is undoubtably an "embarrassment" for China, it may be a moment of reckoning for the Biden administration.
"In many cases, this administration is at war with itself over China policy. There are elements of the interagency that want to take a firmer line," he said. "And then there are elements, particularly the State Department, that are seeking to establish guardrails in the bilateral relationship."
Capping his statements Friday, Blinken took a sterner tone than usual, calling on China to match the U.S. commitment to avoiding escalation.
"The world expects the United States and China to manage our relationship responsibly," he said. "The United States will continue to act in a way that reflects that responsibility. We look to our PRC (People's Republic of China) counterparts to do the same."
ABC's Karson Yiu and Josh Margolin contributed to this report.