Barbara Bush's funeral: 'We'll be celebrating her life,' pastor says
More than 1,500 people are expected for first lady Barbara Bush's funeral.
As more than 1,500 people, including first lady Melania Trump, fill St. Martin's Episcopal Church in Houston on Saturday morning for the funeral of Barbara Bush, the Rev. Russell Levenson Jr. said that while others will extol the former first lady's role on the world stage, he will speak of what he personally witnessed -- her faith.
"My role is to lift up her faith, which was strong, which was abiding, which was real," Levenson, the pastor of St. Martin's, told ABC News today.
"While I was her confidant, it's hard to be a confidant to a woman who had no secrets. There were none," he said. "What you saw is what you got. We had very open conversations about her faith and about her love of God and her love of others, which I think was evident in all that she did."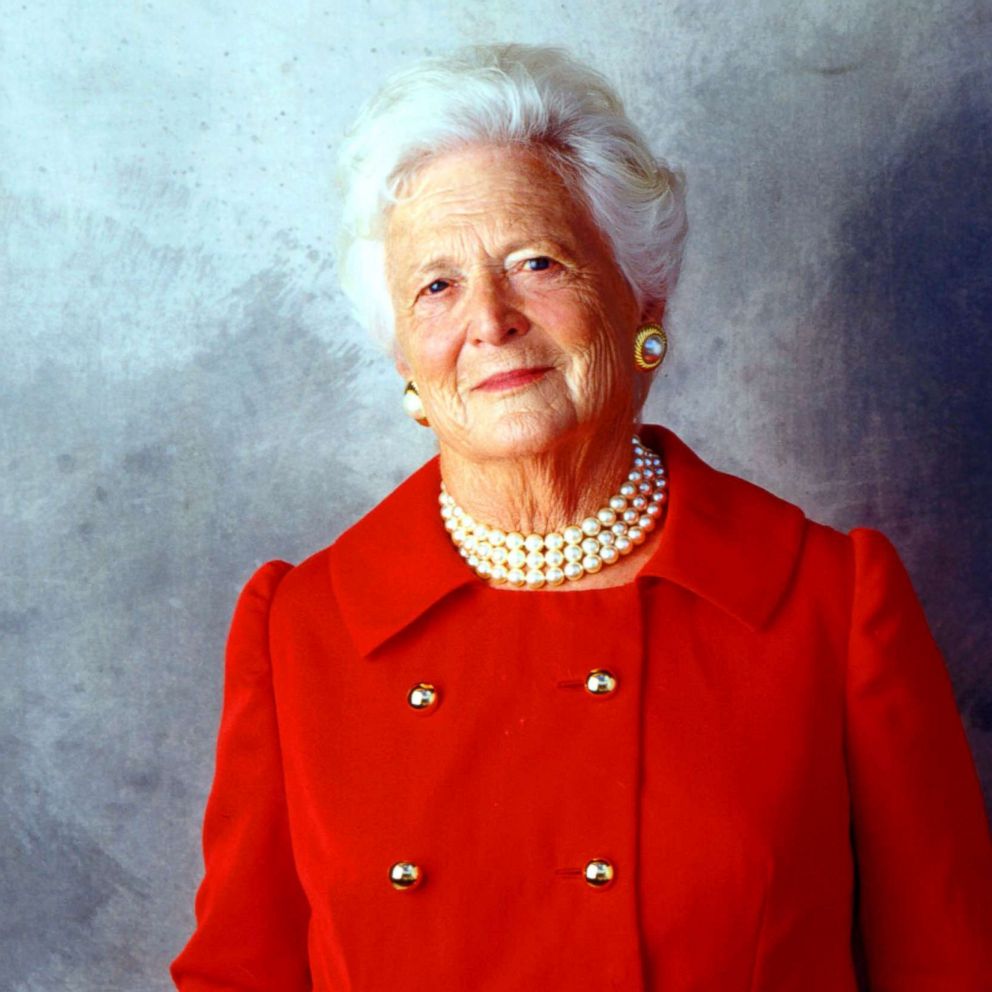 Levenson said he was at Mrs. Bush's beside in her Houston home with her husband, former President George H.W. Bush, and other family members on Tuesday when she died around 6 p.m. at the age of 92.
"It was a lovely, gracious, tender, precious death," he told ABC News. "And we were all ... praying together, we were all with her. The president was holding her hand and we were all saying 'I love you.' And she slipped very gently from this life to the next."
President Donald Trump -- who called Mrs. Bush "an advocate for the American family" -- ordered flags at the White House and at all federal government buildings lowered to half-staff Wednesday as the nation mourned the death of Mrs. Bush, who served as the first lady of the United States from 1989 to 1993.
As funeral arrangements were being finalized today, Jean Baker, chief of staff at the Office of George H.W. Bush, relayed how the 41st U.S. president was holding up.
Barbara Bush through the years
Barbara Pierce Bush, born June 8, 1925, is the wife of George H.W. Bush, who served as president of the United States from 1989 to 1993. She is the mother six, including George W. Bush, who was president from 2001 to 2009, and Jeb Bush, a former governor of Florida.
George Bush Presidential Library
"He, of course, is broken-hearted to lose his beloved Barbara, his wife of 73 years," Baker said in a statement released late Tuesday night. "He held her hand all day today and was at her side when she left this good earth.
"Obviously, this is a very challenging time," Baker added. "But it will not surprise all of you who know and love him, that he also is being stoic and strong, and is being lifted by his large and supportive family. He is determined to be there for them as well. He appreciates all the well wishes and support."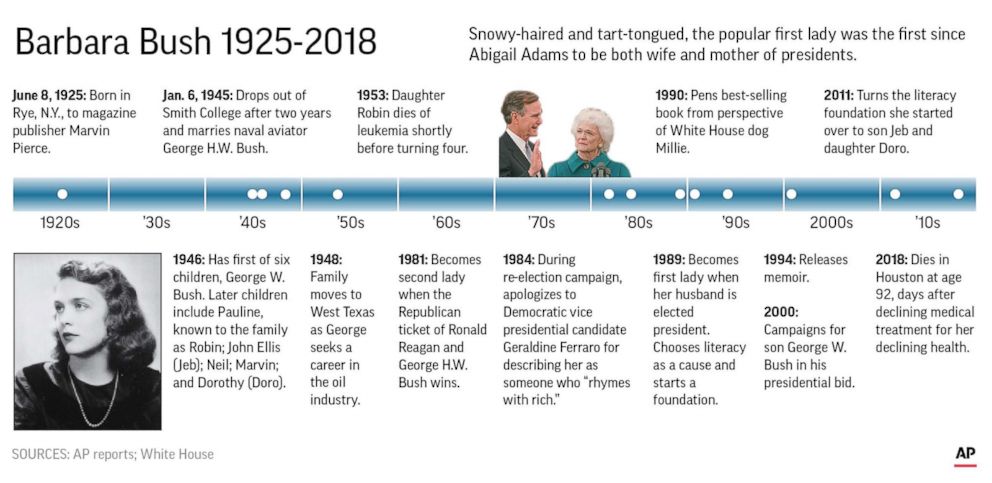 Mrs. Bush's casket will be brought from the Geo. H. Lewis & Sons Funeral Home in Houston to St. Martin's Episcopal Church on Friday. There, she will lie in repose as the public is invited to pay respects from noon to midnight, according to the funeral home.
In her last wishes, Mrs. Bush requested a modest funeral at St. Martin's, where she and her husband were devoted members for more than 50 years.
On Saturday, mourners, including dignitaries from around nation and world, are expected to fill the church, a Gothic-style cathedral with 36 stained glass windows modeled after the 13th century St. Elizabeth's Church in Marburg, Germany. The 27,630-square-foot sanctuary, the largest Episcopal church in North America, seats about 1,500 people.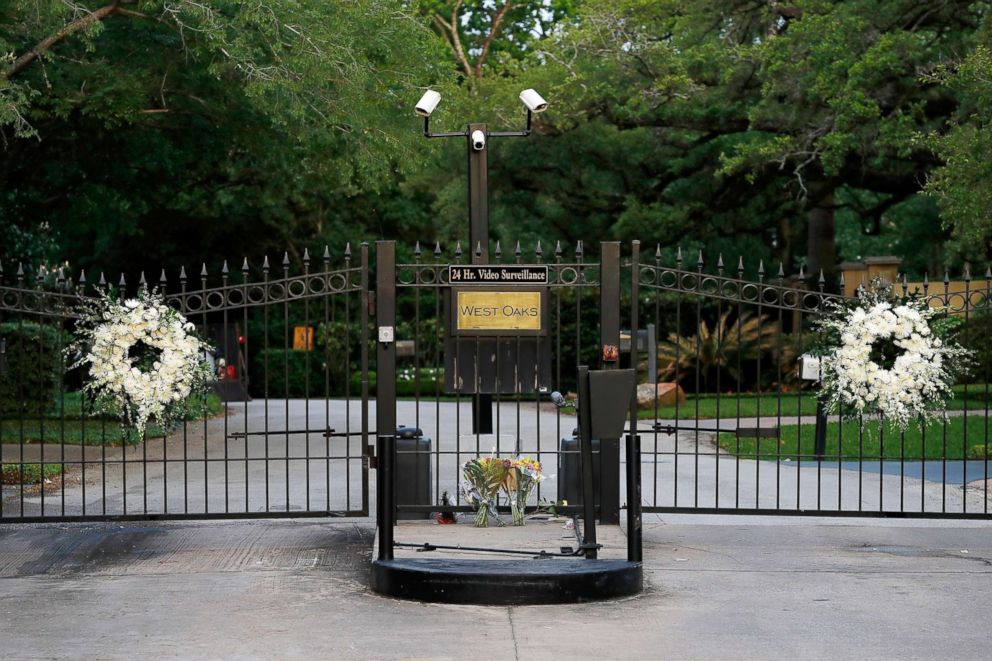 The Rev. Levenson and the Rev. Dr. Peter Cheney, Mrs. Bush's pastor at St. Ann's Episcopal Church in Kennebunkport, Maine, where the Bush family has a summer home, will be co-officiants of the service.
"It will be a celebratory service on Saturday," Levenson told ABC News. "We'll be celebrating her life and leading singing, 'Joyful, Joyful, We Adore Thee.' That was her choice as a closing hymn."
First lady Melania Trump plans to attend the funeral, her spokeswoman Stephanie Grisham said today.
"Mrs. Trump intends to pay her respects to Barbara Bush and the entire family at the funeral on Saturday," Grisham said.
Mrs. Trump's appearance at the funeral will be in keeping with a tradition sitting first ladies have established. Michelle Obama attended former first lady Nancy Reagan's funeral in 2016 and Hillary Clinton attended the burial of Jacqueline Kennedy Onassis in 1994.
Following the service, a funeral procession will take Mrs. Bush to the George H.W. Bush Library Center near Texas A&M University in College Station, Texas, where she will be buried in a family plot next to her daughter, Robin, who died of leukemia at the age of 3 in 1953. The Texas A&M Corps of Cadets plan to line Barbara Bush Avenue outside the library to pay tribute to Mrs. Bush.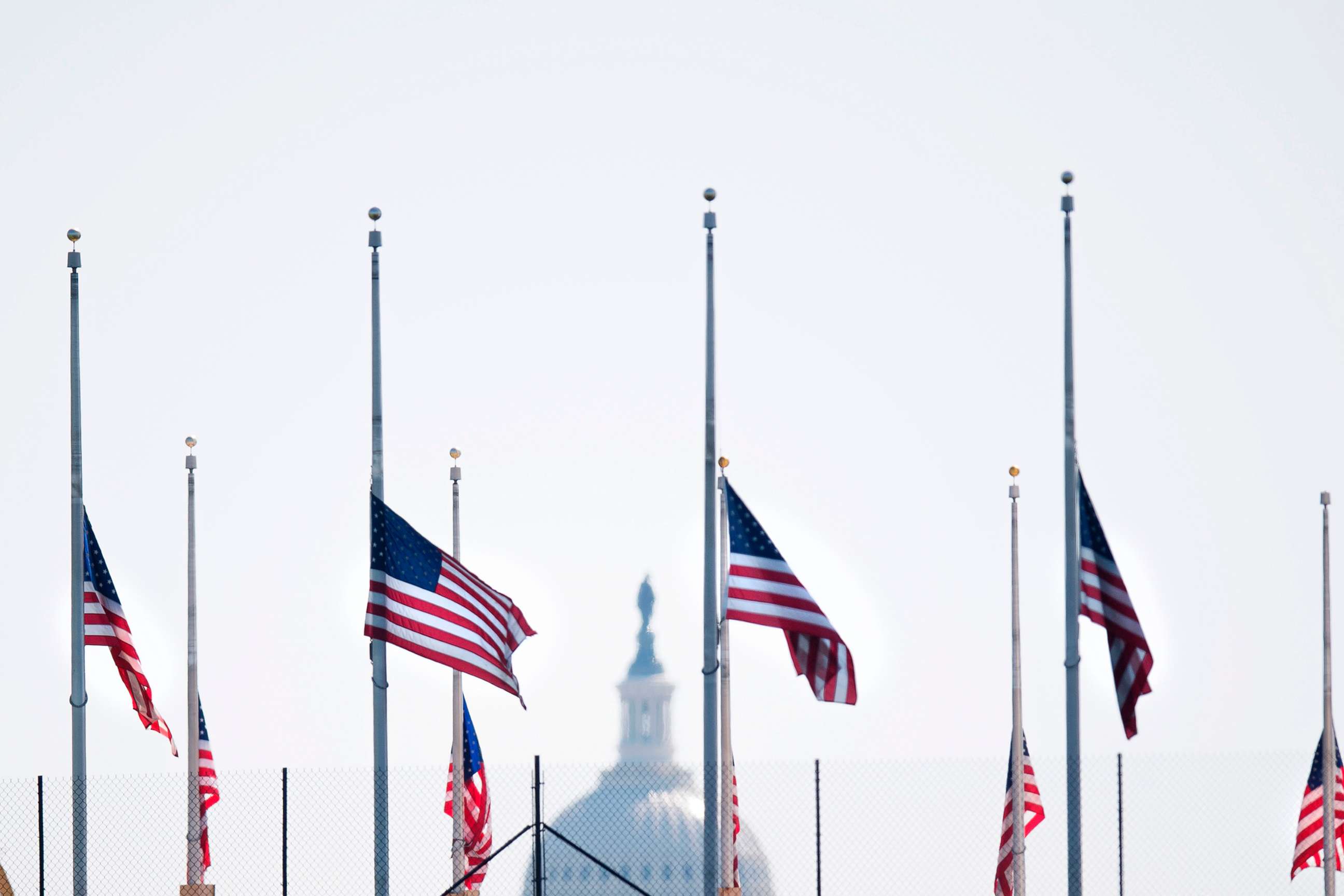 In recent days, Mrs. Bush had repeatedly told friends and family she was looking forward to seeing her daughter Robin again, family members said.
"On Sunday, she was actually kind of rallying in some ways," Levenson said. "She was calling friends and saying, 'Don't believe what you are hearing about me in the papers.' At the same time, I think she had in mind she wanted to be sure she spoke to people."
Shortly after the former first lady's death was announced Tuesday night, hundreds of students held an impromptu candlelight vigil on the campus of Texas A&M.
Lela Akishvili, a student at the Bush School for Government and Public Service at Texas A&M, said Mrs. Bush was like a "house mom" who made it a point to connect to each student at the Bush School.
"We are the 20th class graduating from the Bush School and so all these years Mrs. Bush managed to somehow have very private and direct contact with each student," Akishvili told ABC News at the candlelight vigil. "For me personally, she sent me a letter last week and I was deeply honored and touched. And for me, she's this wise, smart, beautiful and amazingly inspiring woman for us at the Bush School."