The nation's top border official expressed confidence Wednesday that more than 2,000 migrant children currently separated from their parents after crossing the border illegally could be reunited with family in the next month.
"I think they're going to really work at it," Customs and Border Protection Commissioner Kevin McAleenan said of Health and Human Services, the federal agency now taking care of the children after they were processed by CBP.
McAleenan's comments come one day after a federal judge in California ordered the Trump administration to reunite all separated children within 30 days, and children five and under within two weeks.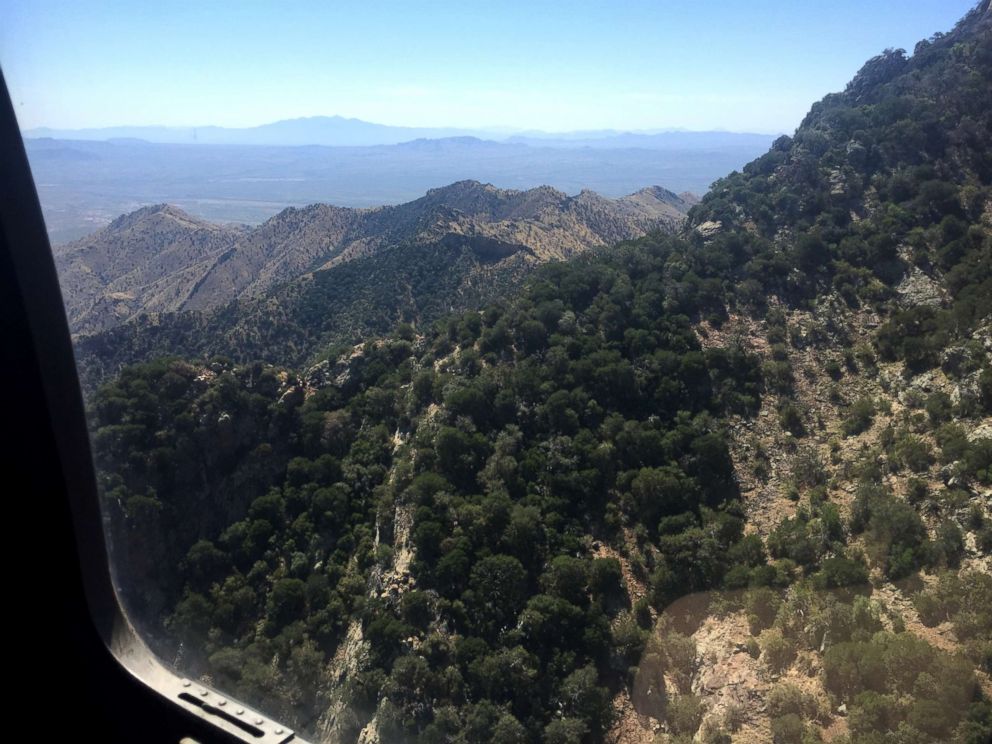 The Justice Department would not say whether it plans to appeal the order.
"We respond to court orders," McAleenan told ABC News. "My counterparts at Health and Human services and ICE have been working this issue to connect families — have them communicate — and so I'm sure they'll just accelerate their efforts."
ABC News accompanied McAleenan Wednesday on aerial and ground tours of Arizona's harsh border environment outside Tucson: desolate mountains stretching for miles on end, followed by vast deserts filled with just brush, dirt and rocks.
With a blazing sun beating down on the terrain, the ground reached temperatures topping 150 degrees, according to an infrared thermometer used by ABC News.
Each year, about 400 migrants trying to cross the Arizona border illegally die in the desert before they finish their journey.
Meanwhile, each day, Border Patrol agents apprehend about 150 migrants who successfully make it across the border.
McAleenan insisted illegal border crossing is not worth the gamble.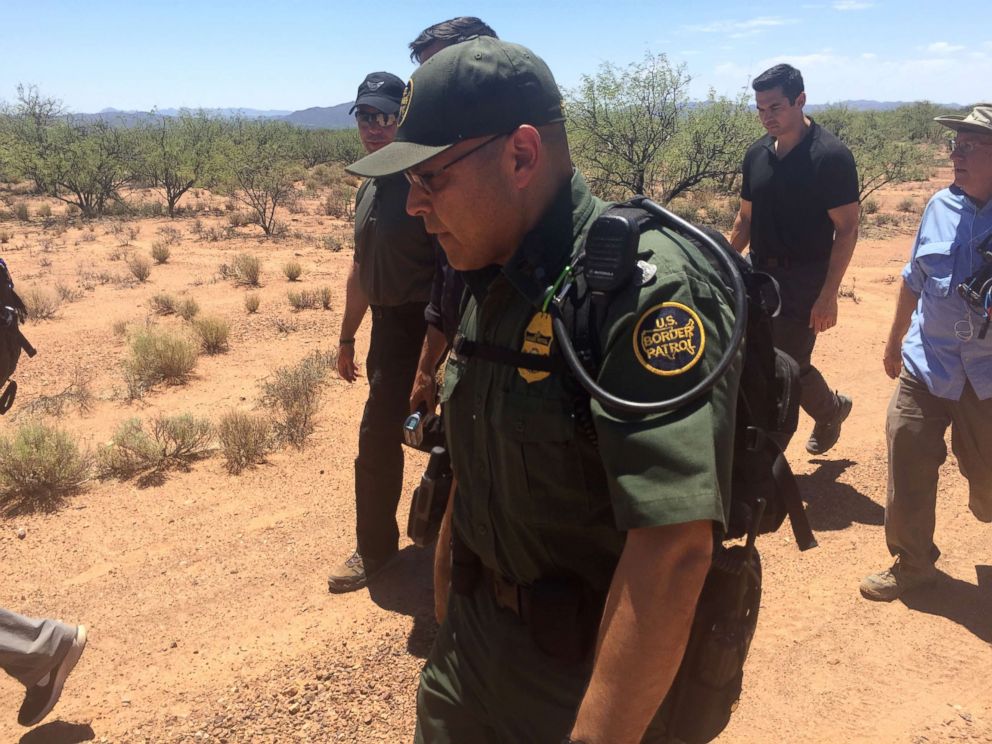 "Smugglers put them in a terrible position," McAleenan said of the many Central Americans and others who decide to take the risk. "[Smugglers] basically point them north, they say to follow the mountain ranges. ... What they don't tell them is that it's 20 miles away."
McAleenan said those looking to sneak through the Southwest border "absolutely" should not try to cross the terrain in Arizona or anywhere else. "They should come to a port of entry. They should think twice about putting their family in the hands of smugglers who are taking thousands of dollars to put them in these terrible situations."
In the Tucson sector alone, CBP has set up 34 "rescue beacons" — towers fitted with phones to call for help and blinking lights visible from miles away.
Each year, CBP is called to rescue 4,000 illegal border-crossers who reach a point of desperation.
While in a helicopter above CBP's Tucson sector with McAleenan, ABC News witnessed CBP respond to a man and woman at the top of a 5,000-foot mountain who called for help.
Two days earlier, CBP found a 6-year-old boy from Costa Rica all alone on the U.S. side of the border. All he had was a bottle of Coca-Cola and a note with this message in Spanish: "I'm looking for my mother."
He was "left out on his own," McAleenan said incredulously.
"That's how callous the smugglers can be about human life, a child," he added.
For nearly two hours, ABC News marched with McAleenan through the harsh Arizona border area for nearly two hours. The trek amounted to a fraction of the time migrants have to spend struggling to make it into Arizona.
Halfway through the hike, ABC News asked McAleenan how he was feeling.
McAleenan described his condition this way: "You're starting to get a little tired. You're overheating. You feel the dehydration setting in ... And if you imagine doing 10, 20 times this kind of walk over the course of days, especially after you've already spent three or four weeks on the road if you're from Central America, these people are exhausted."
But, McAleenan added, the harsh conditions along the Arizona border also underscore "how hard" Border Patrol agents and others are working to rescue people and secure the border.
At the end of the hike, McAleenan said he had just received disconcerting news out of Washington.
"As we were hiking we heard that Congress failed to pass a bill that would have helped address this issue," McAleenan said. "We want to keep families together. A better system would allow us to keep them together in custody through their immigration proceedings, swift and fair, and make good decisions on whether they can stay or need to go back to their home country."