China trip to promote 'healthy competition' between countries: Commerce Secretary says
Raimondo is the third Biden Administration official to visit China
As Secretary of Commerce Gina Raimondo's plane touches down in Beijing, the goal of the trip, according to the Secretary, is to promote "healthy competition" between the two countries but also walk a fine line between holding China accountable for the national security issues the country engages in.
"I want to be clear with you around what my goal is for the visit, which is to promote a healthy competition," Raimondo told reporters before she left for China. "And by that, I mean a competition on a level playing field, playing by the rules, because on a level playing field, nobody can outcompete American businesses or American workers."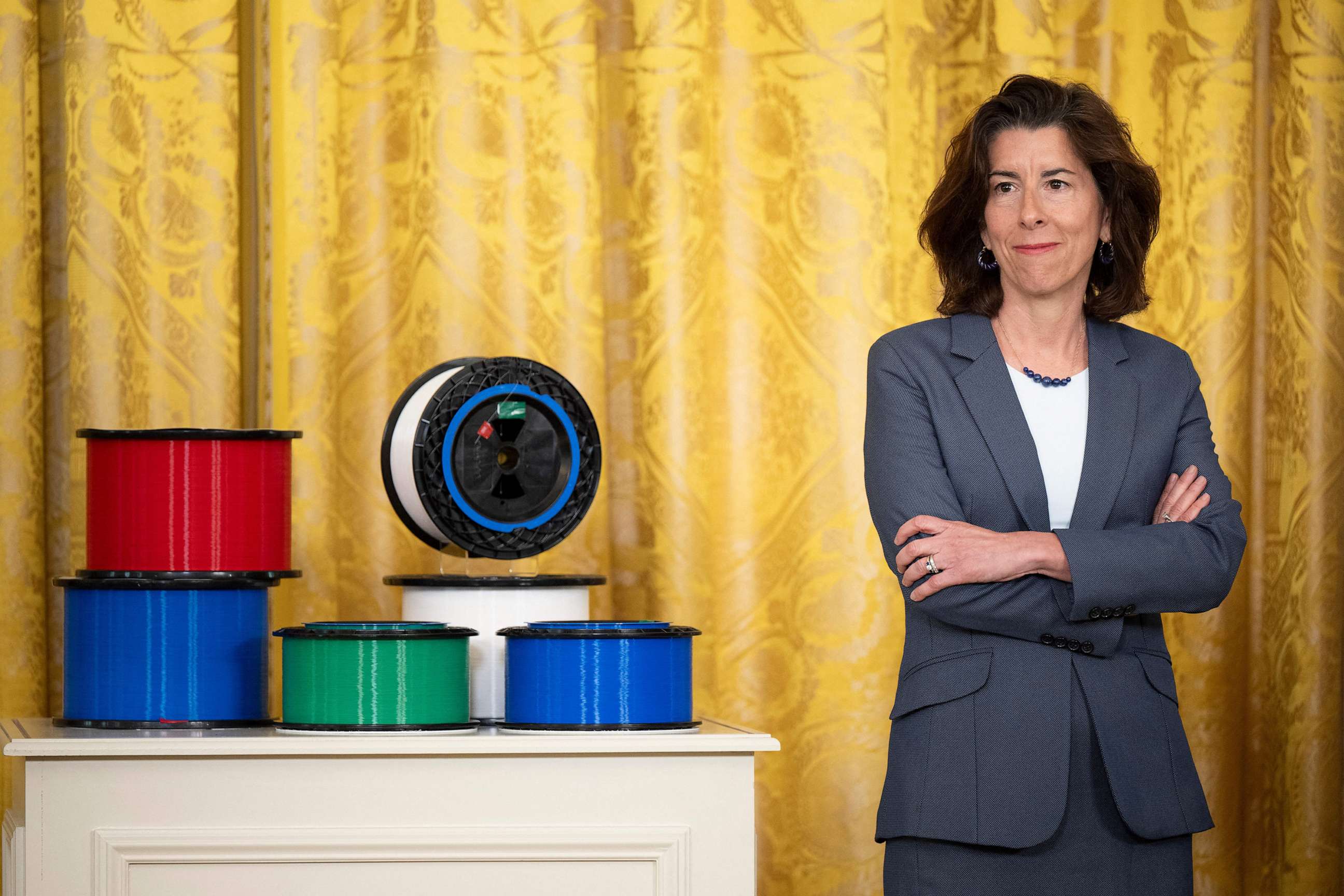 Raimondo is the third cabinet-level official from the Biden Administration to visit China and the first Commerce Secretary to travel to the country in seven years.
She said the U.S. and China share a "large dynamic, growing economic relationship," and the administration wants China to succeed.
"The entire world needs us to manage that relationship responsibly. That's good for America. That's good for China, and that's good for the rest of the world. And so we want to have a stable commercial relationship. And core to that is regular communication. So another piece of my message will be that we need to communicate to avoid conflict," Raimondo said.
Raimondo says she plans to outline the U.S.' national security strategy and promote business interests, but above all, she's going to stress the important interests of national security.
The Secretary was the target of a Chinese hack in May related to her email account. She didn't mention it to reporters in the remarks she gave.
"I want to raise key commercial issues on behalf of U.S. businesses and labor in an effort to be candid with the issues on the table and find solutions to address these concerns."
Raimondo also said she's heard from businesses who speak about how difficult it is to do business in China, and she hopes to have substantive conservations about that.
"I've spoken with numerous high-level labor leaders and over 100 senior leaders in U.S. industry, and they are open to opportunities that they see which come from doing business with China and trading with China. But they are increasingly concerned by the challenges and China's continued commitment to using nonmarket trade and investment practices."
Raimondo said her "direct and practical style" will lend well to expressing to China the United States' interest.
"We do not want to contain or hold back China. We do need to protect," she said.
"We do need to protect our national security and we're going to use our export controls to the fullest extent possible to do that," she added.