Coronavirus government response updates: New guidelines for reopening country coming Thursday, Trump says
Trump said he'll speak with governors on Thursday to "authorize" reopenings.
President Donald Trump says he plans to speak with the nation's governors on Thursday after reversing himself on a key argument, now saying it will be up to the governors of individual states to implement reopening plans amid the coronavirus pandemic and that the federal government would provide oversight.
"Encouraging developments have put us in a very strong position to finalize guidelines for states on reopening the country, which we'll be announcing -- we're going to be talking about that tomorrow," the president said Wednesday.
Trump previously said he would "authorize" governors to reopen their states, even though he has no power to do so and governors don't need his permission. His assertion of "total" authority as president earlier this week drew rebukes from several governors, some of whom banded together by region to form geographically-coordinated responses to the virus.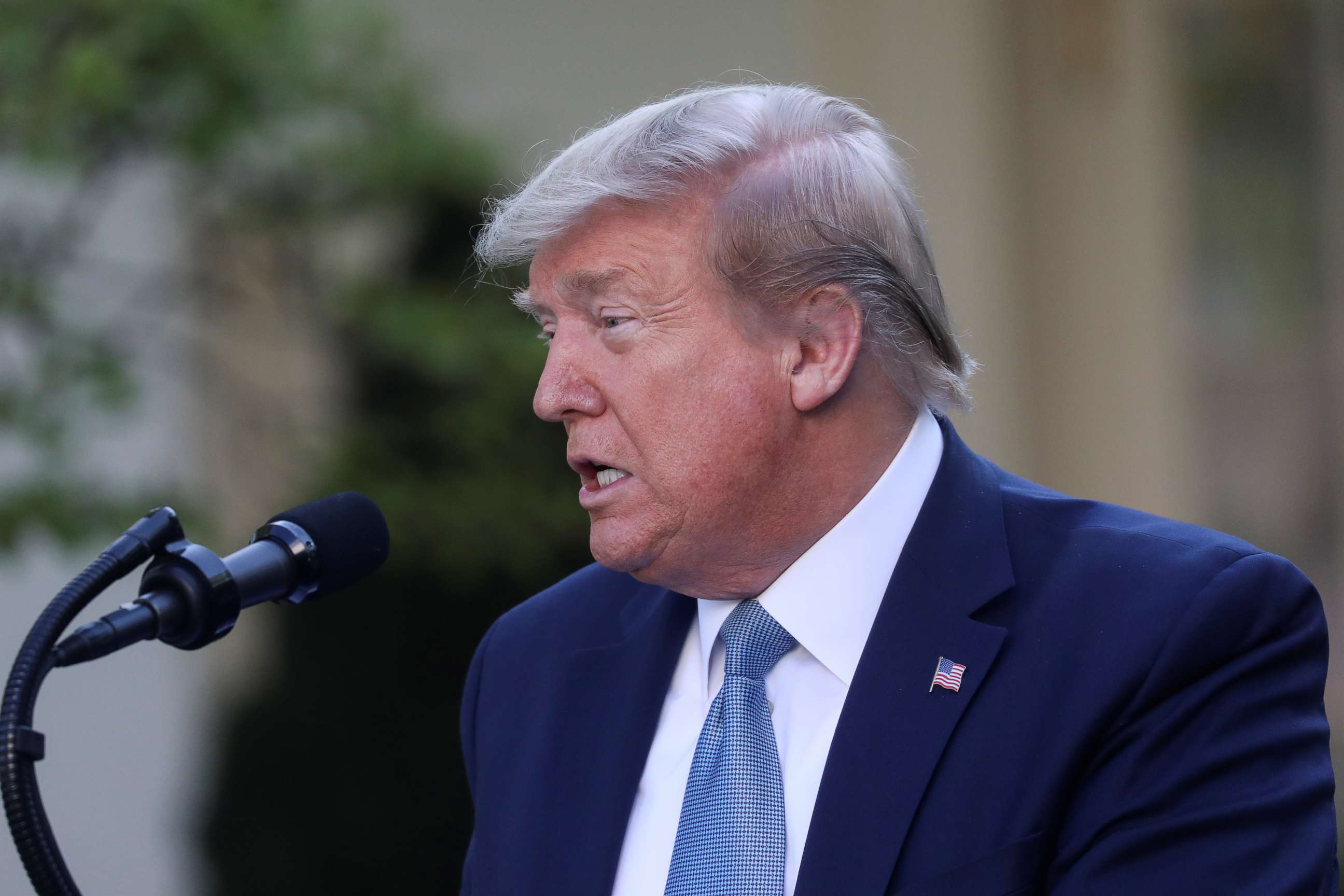 Speaking in the White House Rose Garden for a second day in the row, Trump continued to lay the groundwork for reopening across states, touting his conversations with industry executives, while members of his task force pointed to areas of the country with few cases.
The president also spent several minutes blaming Senate Democrats for blocking his judicial nominations and even threatened to "adjourn" both chambers of Congress amid the ongoing pandemic, which constitutional scholars note he does not have the authority to do for that reason under the circumstances.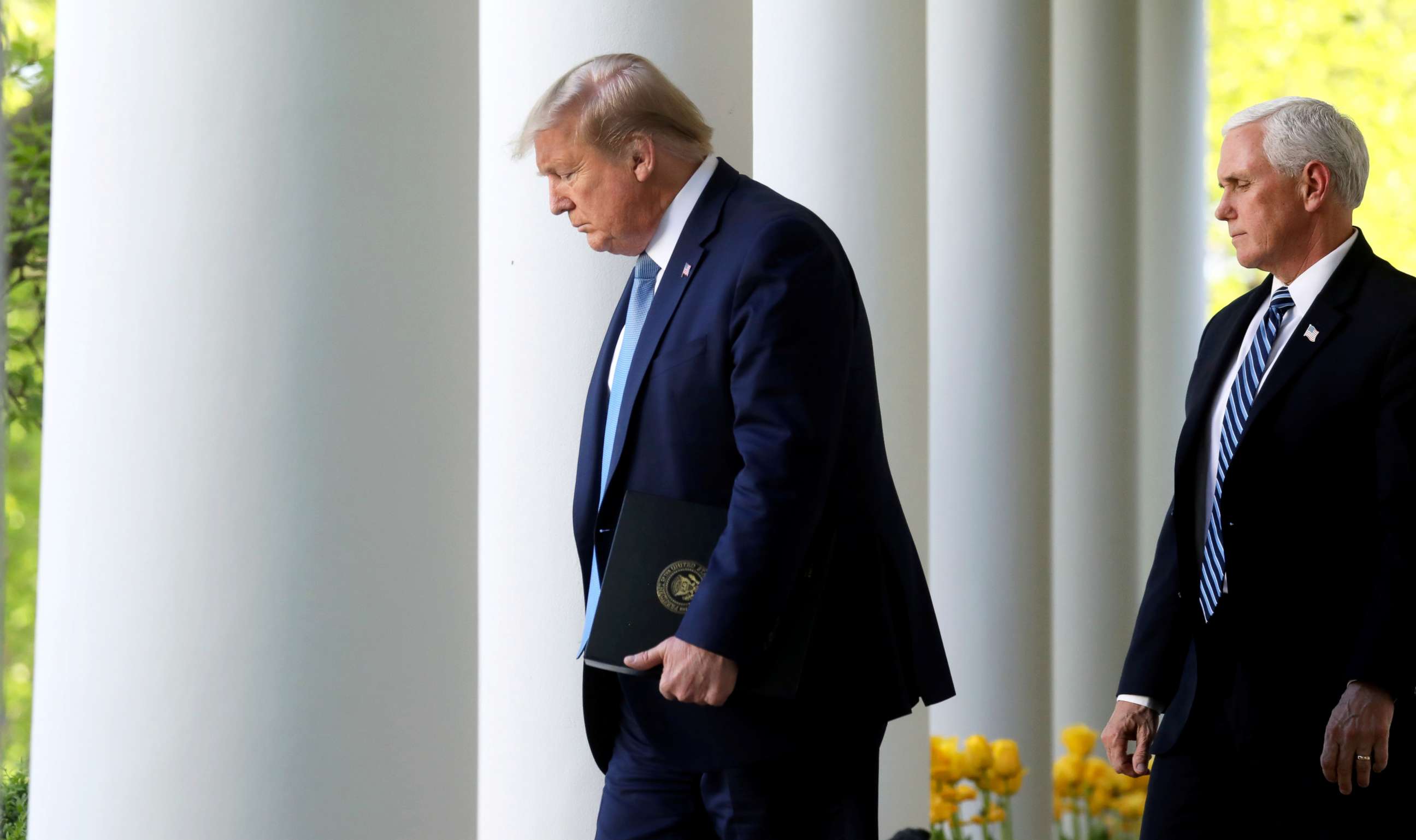 Tune into ABC at 1 p.m. ET and ABC News Live at 4 p.m. ET every weekday for special coverage of the novel coronavirus with the full ABC News team, including the latest news, context and analysis.
Here are Wednesday's most significant developments in Washington:
Trump, Pence say new reopening guidelines for states coming Thursday, details to follow discussion with governors
Trump says US has 'passed the peak for new cases' nationwide, while doctors have cautioned different areas will have varied peaks
Trump threatens to unilaterally 'adjourn' Congress amid the pandemic if his judicial nominees are not approved
Coronavirus relief checks to have Trump's name printed on them, some experts call move 'unprecedented'
Governors will be responsible for critical testing, Trump says, not the federal government
Here are the latest developments in the government response: