Democrats ask White House for details of Kushner ethics review
The White House said Tuesday Jared Kushner is not under investigation.
House Democrats are asking the White House for the findings of an internal review stemming from meetings Jared Kushner had in the White House with officials from two major Wall Street firms which later gave his family's real estate business two loans.
The request comes as Kushner's attorney said he did not violate government ethics rules or criminal laws.
The White House said Tuesday he is not under investigation. The nature of the review was not immediately clear.
In a letter to White House counsel Don McGahn on Tuesday, Reps. Elijah Cummings, D-Maryland, the top Democrat on the House Oversight Committee, and Rep. Raja Krishnamoorthi, D-Illinois, asked for documents from an internal probe into loans Kushner Companies received from Citigroup and Apollo Global Management totaling more than $500 million.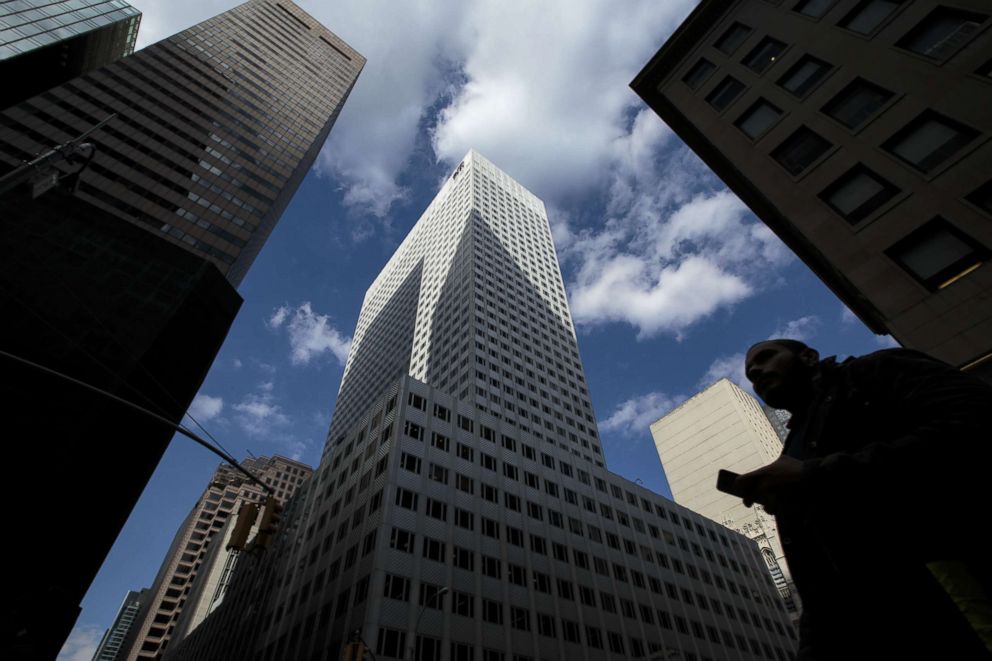 David Apol, the acting director of the Office of Government Ethics, an independent executive branch watchdog, in a letter on Monday told Krishnamoorthi that the White House "informed me that they had already begun" the process of determining whether Kushner broke any laws in his interactions with both firms.
Kushner's lawyer Abbe Lowell said Tuesday that the White House determined Kushner did not break any rules.
"I have confirmed that after news articles misstated the circumstances around some Kushner Company transactions, the White House counsel concluded there was were no issues involving Jared," Lowell said in a statement. "He was not involved with his former company after he entered government service; the transactions in question came after that; he had nothing to do with those transactions; the transactions had nothing to do with any of his meetings in the White House, and the people from the companies involved have confirmed that as well."
Peter Mirijanian, a spokesman for Lowell, previously told ABC News that Kushner has had "no role" in the Kushner Companies since joining the White House, and has "followed the ethics advice he has received for all of his work which includes the separation of his business and recusals when appropriate."
White House Press Secretary Sarah Sanders said Tuesday that the White House counsel follows up with staff to help with ethics compliance, but that Kushner is not under investigation.
"While the White House counsel's office does follow up with staff to assist compliance with various ethics standards, it is not probing whether Jared Kushner violated the law. The White House indicated to OGE that we are aware of news reports and would proceed as appropriate," she said.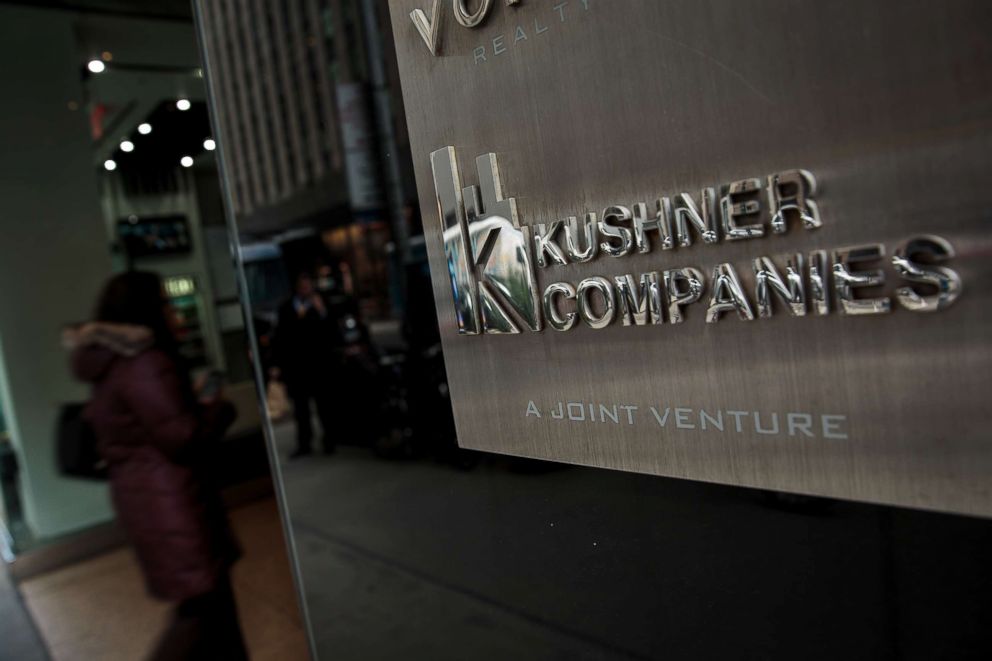 Sanders declined to say whether the White House would provide documents to congressional Democrats regarding the ethics review.
Cummings and other Democrats have repeatedly raised questions about the status of Kushner's security clearance and financial arrangements in the White House, and whether he has appropriately divested to avoid conflicts of interest. They've also asked Citigroup and Apollo Global management about the loans to Kushner Companies last year.
The New York Times first reported that Kushner, a senior White House adviser, met with top officials at both financial companies last year before his family's real estate business received a $325 million loan from Citigroup to finance office buildings in Brooklyn, and a $184 million loan from Apollo's real estate wing to refinance the mortgage on a Chicago skyscraper.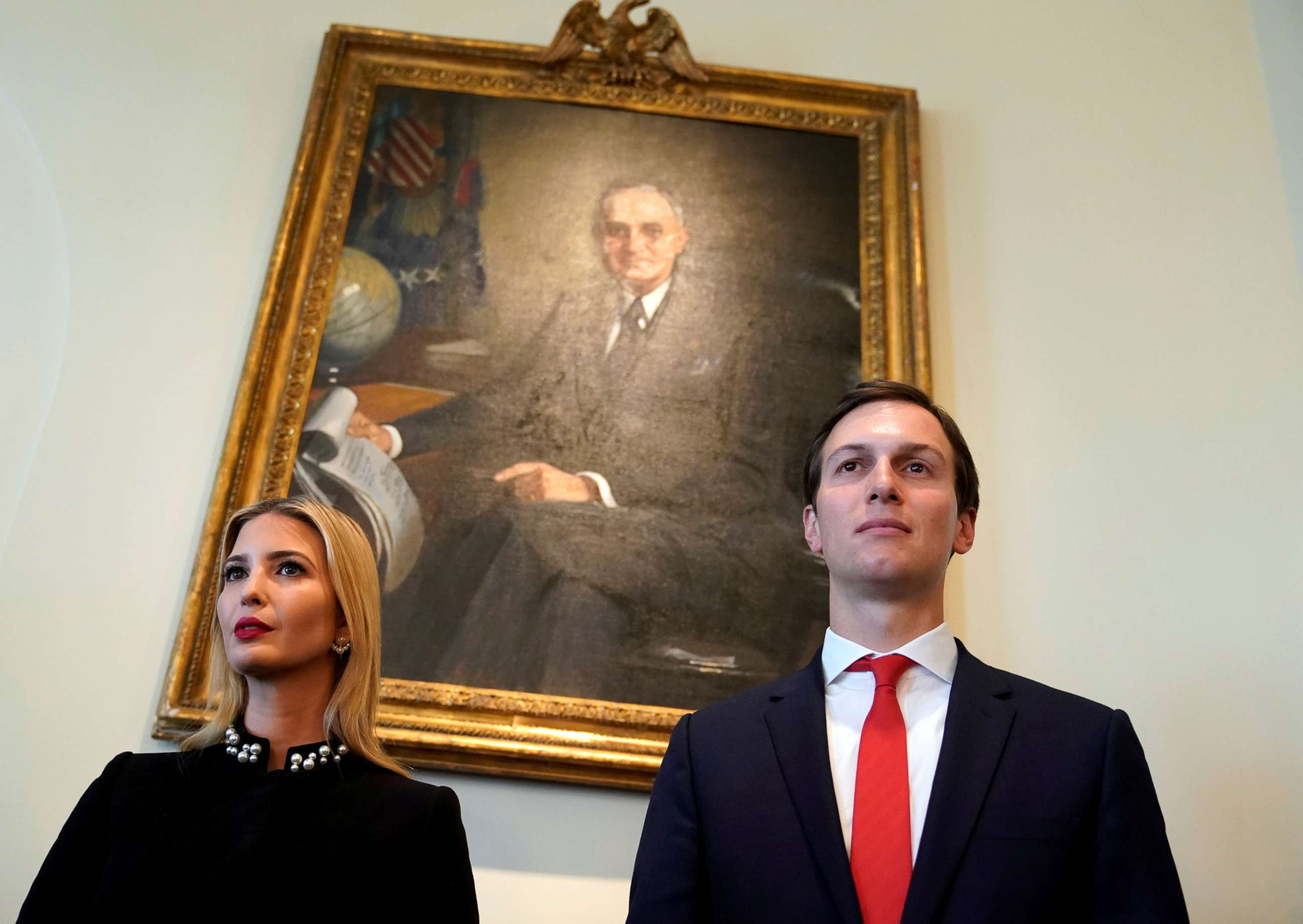 Kushner has denied wrongdoing regarding the meetings. Citigroup previously said Michael Corbat, the bank's CEO, had requested a meeting with Kushner to discuss U.S. trade policy and NAFTA.
In a letter to Democratic lawmakers, Citigroup general counsel Rohan Weerasinghe wrote: "This transaction was done in the normal course of Citi's commercial real estate lending business."
The New York Times quoted an Apollo spokesman as saying Joshua Harris, a senior managing director and co-founder who met at the White House with Kushner, was not involved in the decision to loan money to Kushner Companies and that the loan "went through the firm's standard approval process."