Florida Gov. Ron DeSantis is moving more aggressively toward making his 2024 presidential campaign official, with sources telling ABC News the governor's team is leaning toward skipping the launch of an exploratory committee altogether and is instead expected to launch a full presidential campaign next month.
The decision to skip the exploratory committee comes as DeSantis caps off an aggressive legislative session that saw him push a hard-line conservative agenda and dive head-first into numerous culture wars, while facing increasing attacks from his likely opponent, former President Donald Trump.
Sources familiar with the matter tell ABC News the decision to skip the exploratory committee comes as the governor is itching to start making his argument to voters by touting his accomplishments and to start pushing back against Trump's numerous attacks.
Since March, the pro-Trump super PAC Make America Great Again Inc. has spent nearly $10 million on attack ads targeting the governor.
DeSantis will enter the race with just months to go until the first Republican primary debate -- and although he has yet to formally announce, his team has already quietly begun debate prep, sources familiar with the preparations have told ABC News, including reviewing past debate performances.
Sources said earlier this week that Trump plans to skip one or both of the first two Republican primary debates. But those close to DeSantis emphasized that they are preparing for either scenario, and are skeptical that the pair would not ultimately face off on the debate stage.
Still, sources said the governor's strategy heading into the debates will be more focused on introducing the governor on a national stage rather than getting into a sparring match with the former president. However, the team has been paying close attention to how to help manage the governor's facial reactions in the upcoming debate, sources said.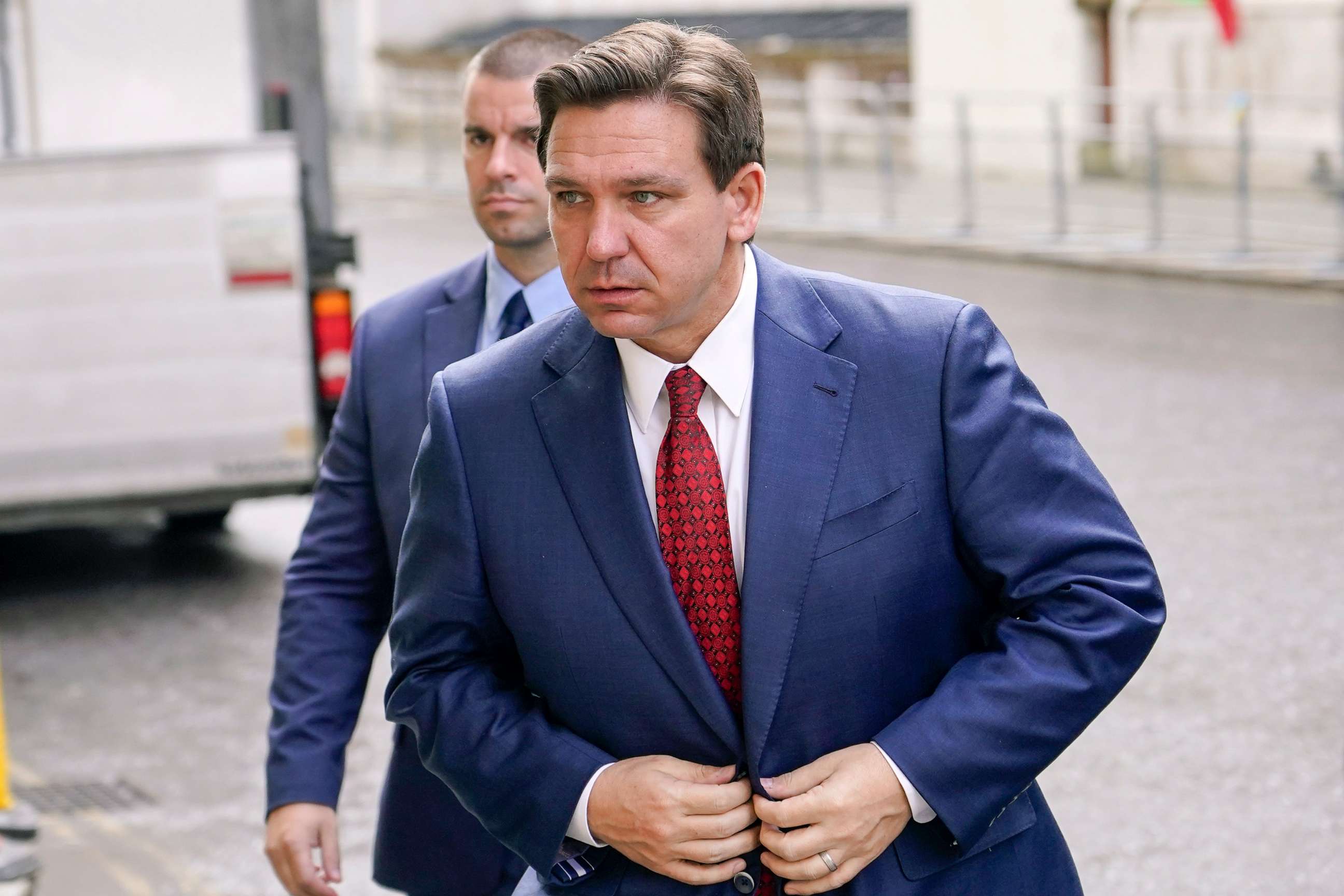 "Ron always had a problem with letting attacks get to him and getting visibly shaken by them," one former adviser, who was previously involved in debate prep with DeSantis, told ABC News. "Not sure how that would play with Trump standing across from him."
Former DeSantis challenger Heather Beaven is one of the few candidates who have faced the former governor on a debate stage. Beaven, a Democrat who lost the 2012 congressional race to DeSantis, described him as someone who was very well rehearsed and knew his information well -- but appeared unable to pivot in unscripted moments.
"He goes right to anger. There's no humor punch-back," Beaven told ABC News. "There was him in control, and then flashes of fiery temper."
Beaven, who is the CEO of an education nonprofit that became engaged in litigation with the Florida Department of Education earlier this year, said those debate moments did not feel rehearsed. "It's just a thin skin," she said.
"He gets a little aggressive, he gets a little temperamental, he doesn't like to be corrected," she said. "There's an air of 'You don't have the right to question me.'"
As a result, some close to DeSantis have expressed concerns about how he would handle potential attacks from Trump. While some have urged the governor to avoid engaging in mudslinging, others believe that DeSantis needs to confront Trump head-on, sources said.
Multiple sources have emphasized that the final decision on strategy will ultimately be made by DeSantis and his wife, Casey.
"He was a good opponent," said Craig Miller, a Republican who lost the primary to DeSantis in 2012. "I will likely very much be a supporter of his as he moves forward."
A representative for DeSantis declined to comment when contacted by ABC News.
ABC News' Hannah Demissie and Soo Rin Kim contributed to this report.