CLEVELAND, Ohio— -- A group of big-name Republicans spoke about foreign policy at a panel discussion this afternoon in Cleveland but there was one very clear name that was missing: Donald Trump.
The presumptive Republican nominee's name was not mentioned once in a series of talks hosted by the International Republican Institute, a non-profit group. The talks featured a mix of panels as well as speeches from both House Speaker Paul Ryan and Ohio Gov. John Kasich.
When asked by ABC News about the noticeable lack of chatter about the man who is set to be voted as the Republican Party's nominee tonight, Trump supporter Sen. Tom Cotton said that there are general Republican principles that hold true no matter who sits in the Oval Office.
"America has a set of allegiances ... [and] those don't change regardless of who holds office," Cotton said.
"I certainly think it's better than Hillary Clinton's," Cotton said when asked if he agrees with Trump's foreign policy plan.
The most distinct criticism of Trump -- even though he was not directly mentioned -- came from Kasich who talked about the dangers of growing nationalism, isolationism, anti-immigration policies and anti-trade policies.
Ryan, who is one of the biggest speakers this evening at the Republican National Convention, stuck to talking about the House's agenda and said that it was President Obama's failures that led the Republicans in Congress to make a plan themselves.
"We have got a superpower that is filling the world with ambiguities, filling the world with questions. Are you the America we know and trust and can count on, or are you something else?" he said.
"Normally the president is the quarterback on foreign policy ... that's not happening so we need to do that," he said, though he made no mention of hopes for that getting better if Trump were elected president.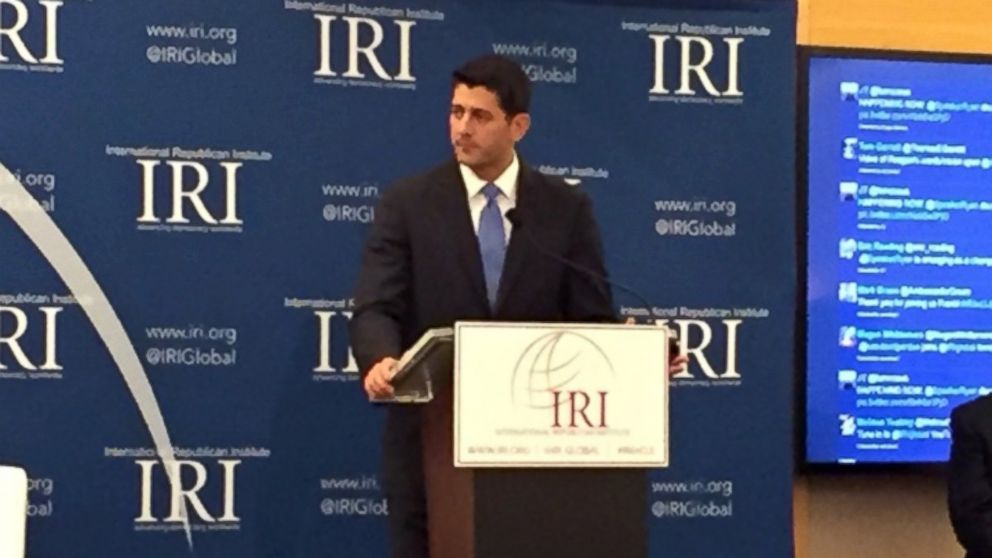 Ryan is expected to stick to promoting his and the Republican establishment's agenda in his address this evening.
Even three Trump supporters -- Cotton, Sen. Joni Ernst and Gen. Michael Flynn, all of whom addressed the RNC on Monday night and sang Trump's praises -- didn't mention him or his plans abroad during the discussion.
"It is very important that the United States projects strength and that's something we haven't seen for eight years," Ernst said.
The RNC's four nights are being split into themes based on the Trump campaign's slogan, with Monday night dedicated to "Make America Safe Again" and tonight being sold as "Make America Work Again."