The spending bill agreed to this week by lawmakers contains several provisions that would change immigrant arrest protocols, detention standards and, of course, address the issue of President Donald Trump's desired border wall.
Trump is expected to sign the bill on Friday.
Here's what each side got out of the deal to keep the government from shutting down again:
Border barrier security
The two sides agreed to pay for 55 new miles of "physical barriers" along the southern border at a cost of $1.375 billion. This is far from the $5.7 billion Trump wanted, but it's more than many Democrats wanted, too. As part of the agreement, money can only be used for previously agreed to barrier designs -- which past administrations called "fencing."
A White House spokeswoman says Trump is preparing to declare a national emergency to divert funds from elsewhere to build more of the wall.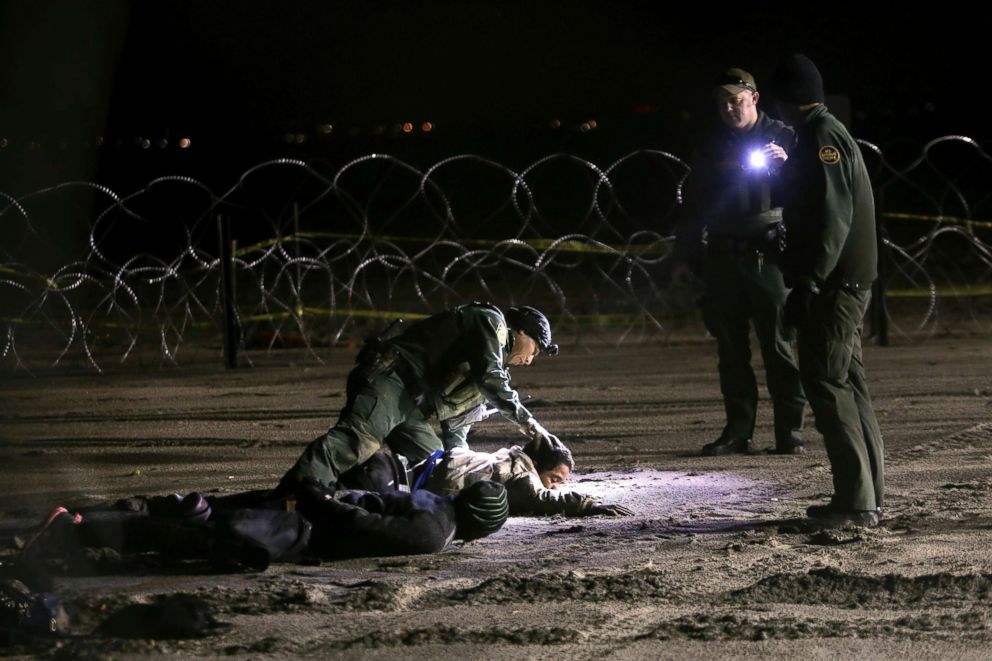 Keeping border barrier funding lower is largely a win for Democrats, but it didn't satisfy all of them. Congresswoman Alexandria Ocasio-Cortez and other progressives voted against the bill Thursday, saying it gave too much funding for immigration enforcement.
"By any reasonable measure, Donald Trump's weaponization of ICE and CBP has been a failure," Ocasio-Cortez and other Democrats said in a joint statement Thursday. "The Department of Homeland Security does not deserve an increase in funding, and that is why we intend to vote no on this funding package."
The bill provides funding for 800 new Customs and Border Protection officers, increasing the total budget of U.S. Customs and Border Protection and Immigration and Customs Enforcement by nearly $1.5 billion.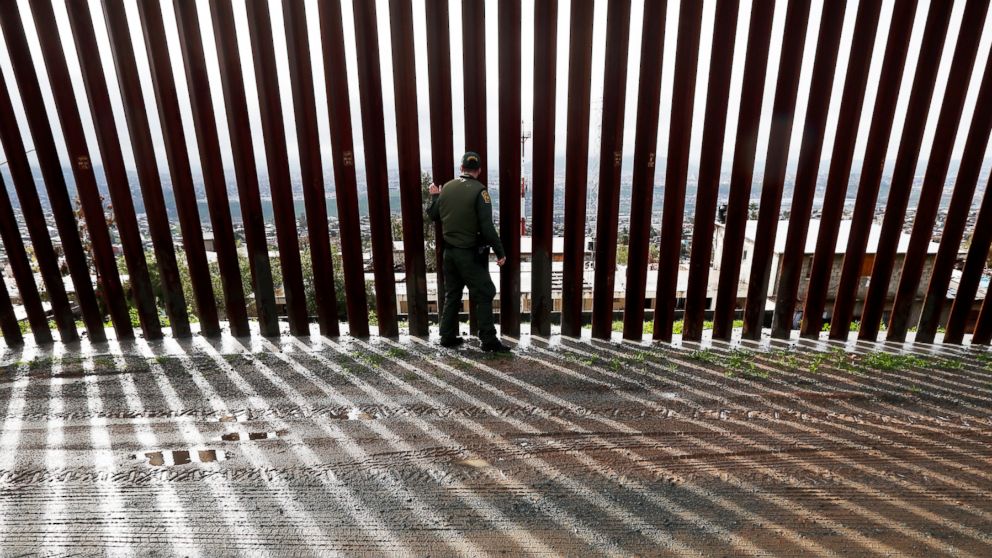 Stopping ICE from targeting unaccompanied children sponsors
Democrats successfully pushed to block ICE from targeting immigrants who come forward to house unaccompanied children.
Last year, ICE said it arrested 170 immigrants based on information those people submitted for background checks that would allow them to take in unaccompanied minors.
The new funding deal would work to stop ICE from using that information to arrest sponsor applicants in the future.
In explaining how they previously carried out those arrests, ICE suggested that sponsoring migrant children would prompt others to make the dangerous journey to the southern border.
"Encouraging or inducing an alien to come to the United States ... only enriches transnational smuggling organizations that undermine U.S. border security efforts," the agency said in a December 2018 statement.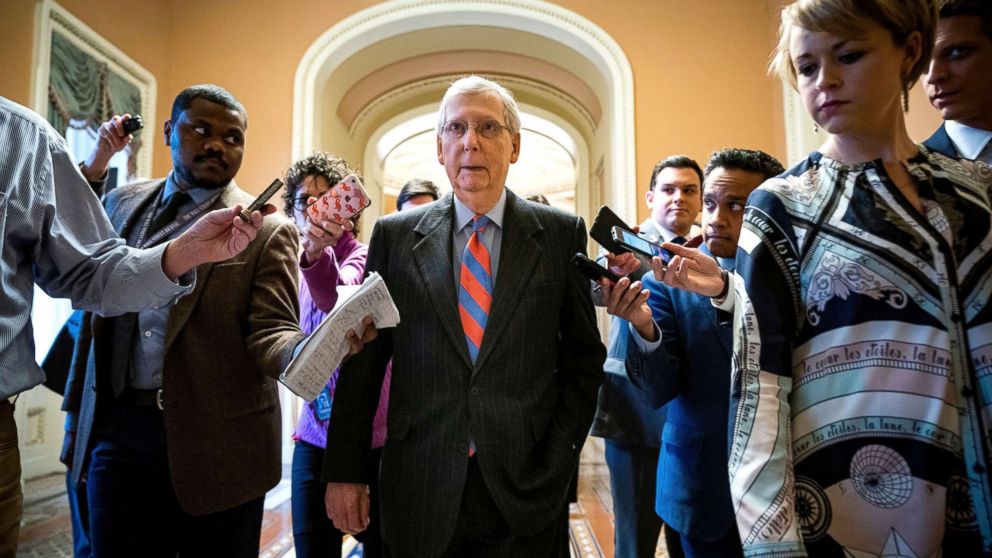 Attempts to stop detention center expansion
Democrats also fought for a provision that's expected to bring down the capacity of ICE detention facilities at least through September.
However, ICE could still divert funds from elsewhere in the agency, allowing them to exceed the cap set in the funding deal. Immigrant advocates don't support this flexibility and strongly oppose detaining any migrants that aren't a public safety threat.
Sarah Pierce, a policy analyst with the Migration Policy Institute, told ABC News the bill gives ICE a "free ticket" to increase detention space.
"I'm very surprised that the Democrats are going along with these provisions as written," Pierce said.
Inspecting detention centers
In what could be described as another win for Democrats, the bill includes a provision to keep DHS from using their new funding to block members of Congress from inspecting detention centers that hold kids.
It would also prevent facilities from making temporary changes for the duration of an inspection to hide how they normally operate.
Democrats have strongly criticized detention centers and have announced new legislation to close the temporary shelters where DHS sends migrant kids who cross the border alone.
"This policy of the way we're treating migrant families awaiting asylum hearings is coming from a very dark and evil place in the heart of this administration and we have to end it in every single form," Sen. Jeff Merkley, D-Ore., said on Capitol Hill last week.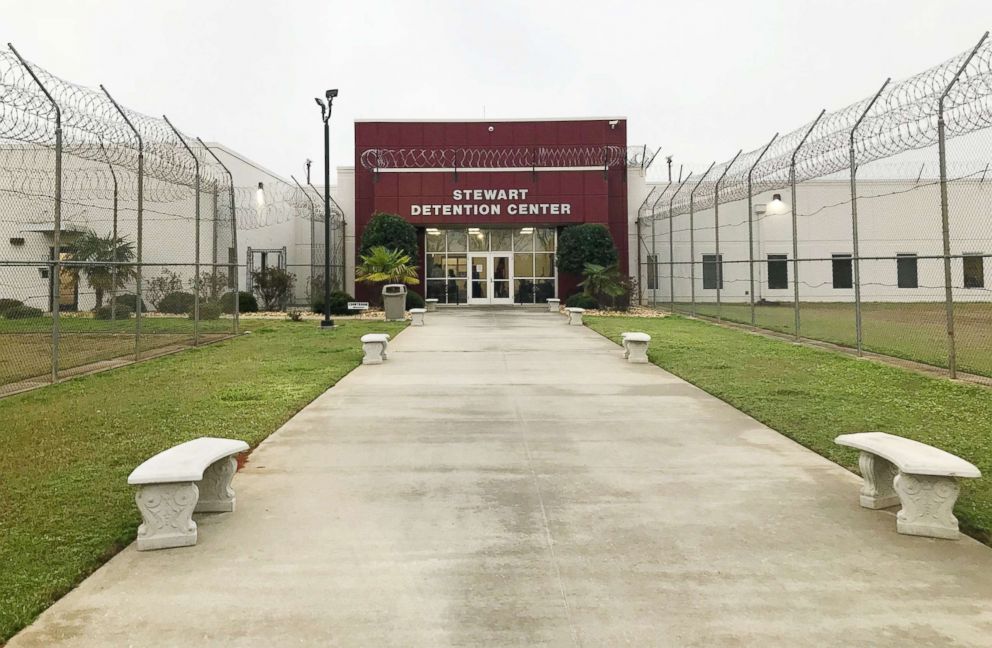 Urging CBP to report progress on humanitarian requirements
In a win for Democrats, an accompanying directive of the bill says CBP should report its progress on implementing various health and safety measures for migrants in detention.
The provision, secured by the Congressional Hispanic Caucus, specifies that CBP should "ensure [migrant holding] facilities are humane and used appropriately."
After a significant increase of families crossing the U.S. southern border in recent months, CBP announced they would regularly check medical histories and record health information from more people in their custody.
The deaths of two children in CBP custody last year raised questions of whether the Trump administration adequately prepared for the influx of migrants.
The negotiations over these individual provisions don't amount to anything close to the comprehensive reform that experts, advocates and judges say is the only way to solve many of the issues raised in the funding battle between Democrats and Republicans this week.