The Justice Department on Friday announced a massive crackdown on a global drug trafficking network run by Mexico's Sinaloa cartel that is alleged to have committed gruesome crimes against rivals and helped fuel the fentanyl crisis plaguing the United States.
In a news conference, Attorney General Merrick Garland announced charges against more than two dozen members of the Sinaloa Cartel's Chapitos network, including seven arrested in Colombia, Greece, Guatemala and the U.S. Four of those charged are sons of notorious drug lord Joaquin "El Chapo" Guzman.
The attorney general also detailed shocking acts of violence allegedly perpetrated by the Chapitos network to protect their fentanyl trafficking operations. Rival drug traffickers were fed to the Chapitos' tigers dead or alive, one woman was injected repeatedly with fentanyl until she died, one person's limb was shot off with a .50 caliber machine gun and other victims were tortured via electrocution and waterboarding, according to Garland.
"The cases we are announcing today exemplify the comprehensive approach the Justice Department is taking to disrupt and hold accountable those who bear significant responsibility for this fentanyl epidemic," Garland said.
The charges also seek to expose China's role in fueling the fentanyl crisis. Four at-large Chinese nationals have been charged for allegedly being part of the network that provides the Sinaloa cartel with the precursor chemicals necessary to make finished fentanyl.
In tandem with the announcement, the Treasury Department is announcing sanctions against two Chinese companies in connection with the sales of fentanyl precursor chemicals to the Sinaloa Cartel.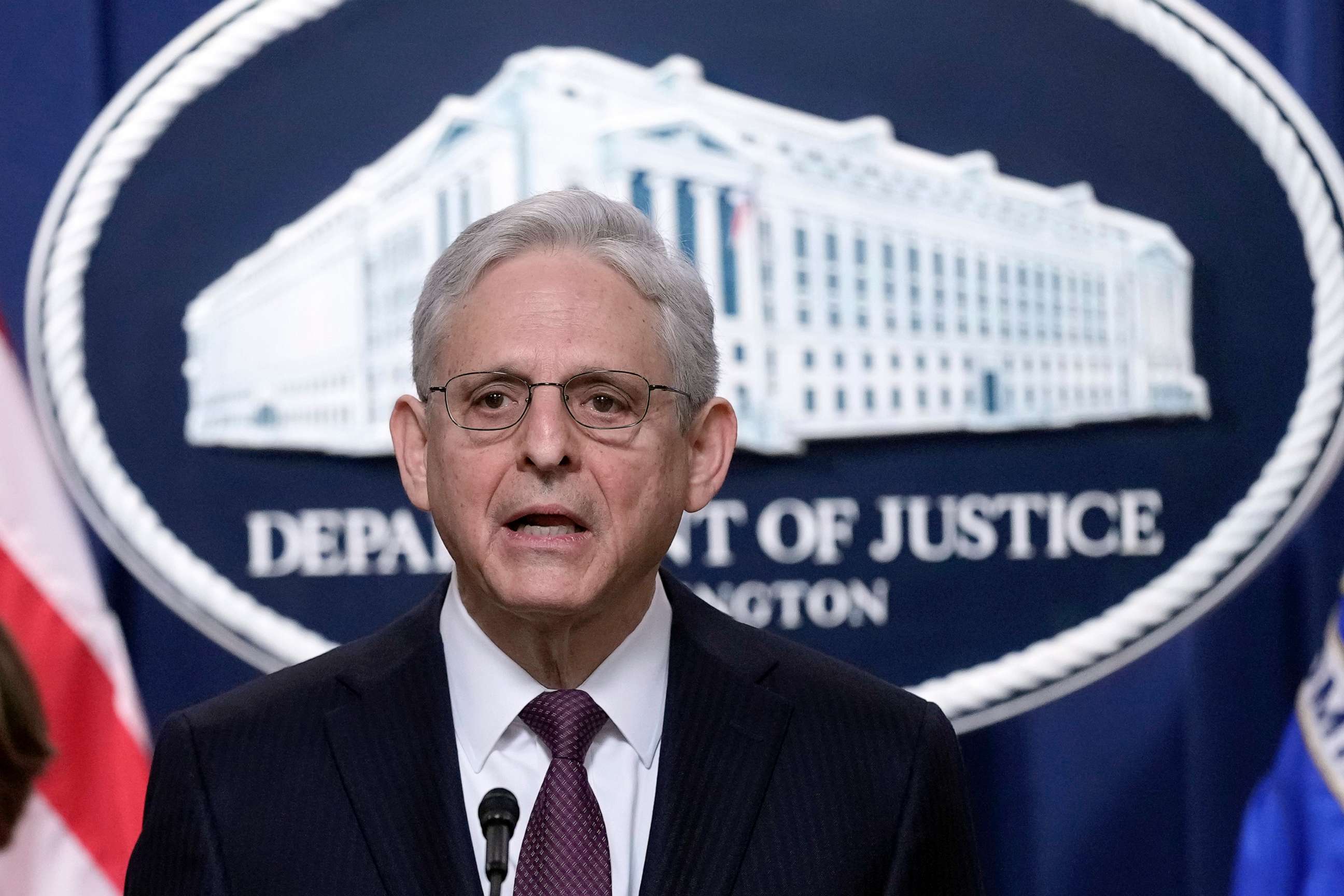 "The PRC government must stop the unchecked flow of fentanyl precursor chemicals that are coming out of China," Garland said during Friday's news conference.
As part of the investigation, investigators say they seized more than 2.5 million fentanyl-laced pills and 105 kilos of fentanyl powder believed to contain nearly 23 million fatal doses of fentanyl.
U.S. Attorney for the Southern District of New York Damian Williams described the operation as "the most ambitious fentanyl prosecution in American history."
National Security Adviser Jake Sullivan sent a statement on behalf of the White House lauding the Justice Department, DEA, Treasury and Department of State "for their unrelenting pursuit of justice and accountability and their unwavering commitment to keeping Americans safe."
"These actions represent yet another step in our efforts to counter fentanyl trafficking worldwide and work with Mexico and other key partners to combat the devastating threat this activity poses," he said. "We remain steadfast in our belief that the global illicit drug trade is a threat to our public health and safety, national security, and economy. We also remain steadfast in our commitment to hold accountable those supporting this deadly enterprise."
In 2021, a record 107,622 Americans died from drug poisoning or overdose, with 66% linked to synthetic opioids like fentanyl, the Department of Justice said in a press release last year.