It's a year that has shaken the U.S. political system. It's also not over yet, and it has unleashed forces that are not likely to settle down after the election.
Interested in
Elections?
Add Elections as an interest to stay up to date on the latest Elections news, video, and analysis from ABC News.
Next Tuesday's election pits two of the best-known and least-liked candidates in history against each other. The demographics and voter sentiments are drawing divisions that could hardly be sharper. And just in case there haven't been enough October surprises, the calendar has gifted us a whole week of November campaigning.
One week out, here's a glimpse of some of the major storylines to watch on Election Day — and beyond:
Great Divide
This has been a campaign defined by divisions — inside parties, among candidates as well as neighbors and ultimately between very different visions of what America represents. Donald Trump's campaign slogan, "Make America great again," is an appeal to go to a different vision of what the country was.
If it's defeated, it will lose to an emerging America that's more diverse and progressive than ever. If it wins the day, the nation will take a sharp turn from the Barack Obama era, with implications both domestic and foreign. We are virtually guaranteed an angrier losing side than we've seen in modern electoral history. A presidential election won't move the nation past these divisions, with forces exposed that we've only begun to confront.
Mandates and Missions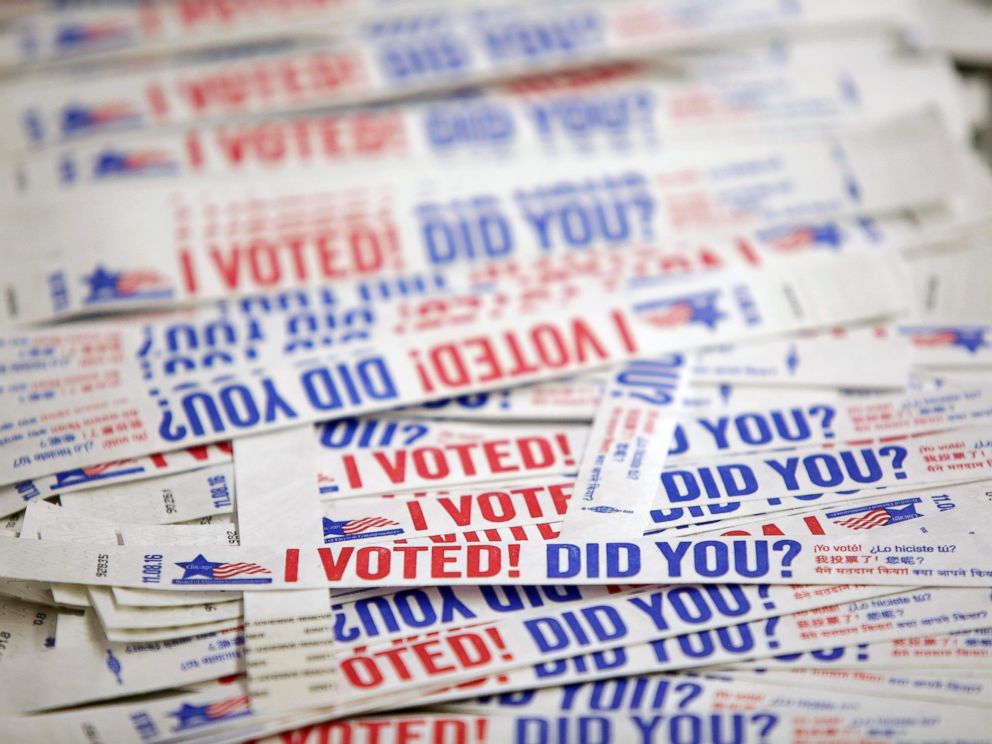 This ugly grind of an unpopularity contest will, of course, elect somebody president. The margin might matter: Hillary Clinton is seeking to turn votes against Trump into votes for herself, with a broadening map and boosts from a Democratic dream team.
Late efforts to turn red states blue could help bring the kind of victory Clinton that would seek to claim as a mandate for governing. A Trump win would give voice to a long-silent majority and would mark an unprecedented comeback that would also likely leave Republicans in full control of Washington.
The Trump agenda, though, would still likely be met with skepticism in Congress and beyond. The challenge for the next president will be to overcome and even utilize the anger the campaign has revealed.
Her Story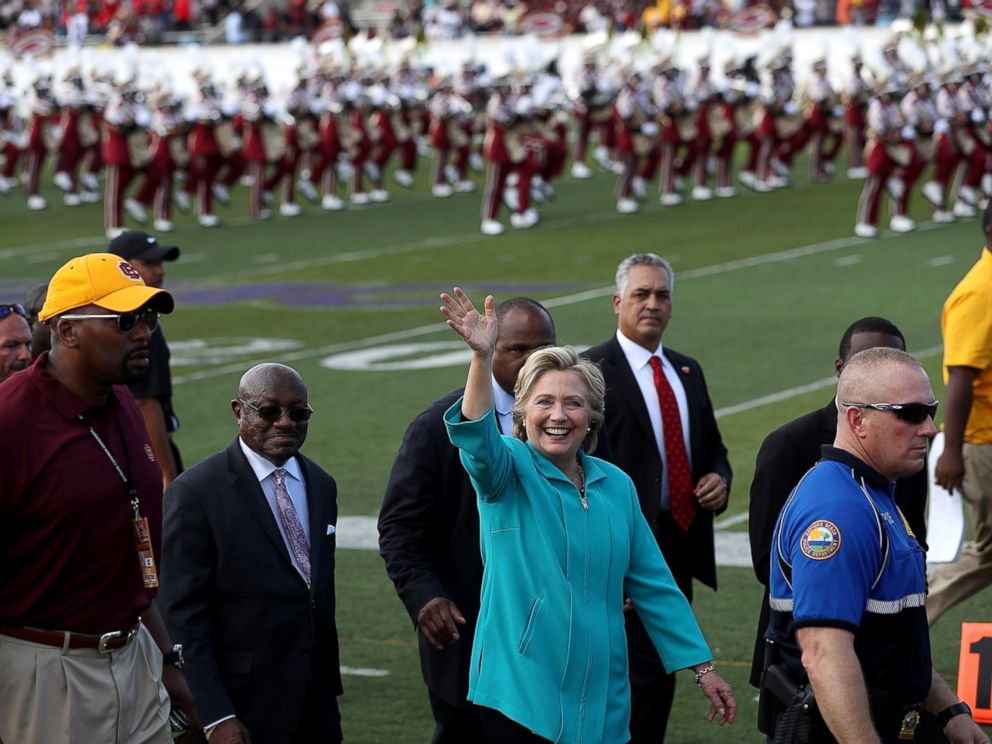 If that highest, hardest glass ceiling is about to be shattered, the Clinton campaign hasn't had many nods to that piece of history. The potential milestone doesn't seem to resonate the same way that electing the first black president did, even if she accepts the presidency under a literal glass ceiling at the Jacob K. Javits Center in Manhattan, where she is holding her election night event.
But ending the streak of 44 male presidents would be a very big deal — something the Clinton camp fully recognizes, should it have the opportunity to transition to governing. Clinton has long resisted making her gender central to her message. The fact that she has been around as long as she has makes it hard for her to sell herself as ushering in a new era.
But the extent to which she uses this history-making moment to further her agenda could be critical to efforts to have the public invest in her causes.
Trumpism's Test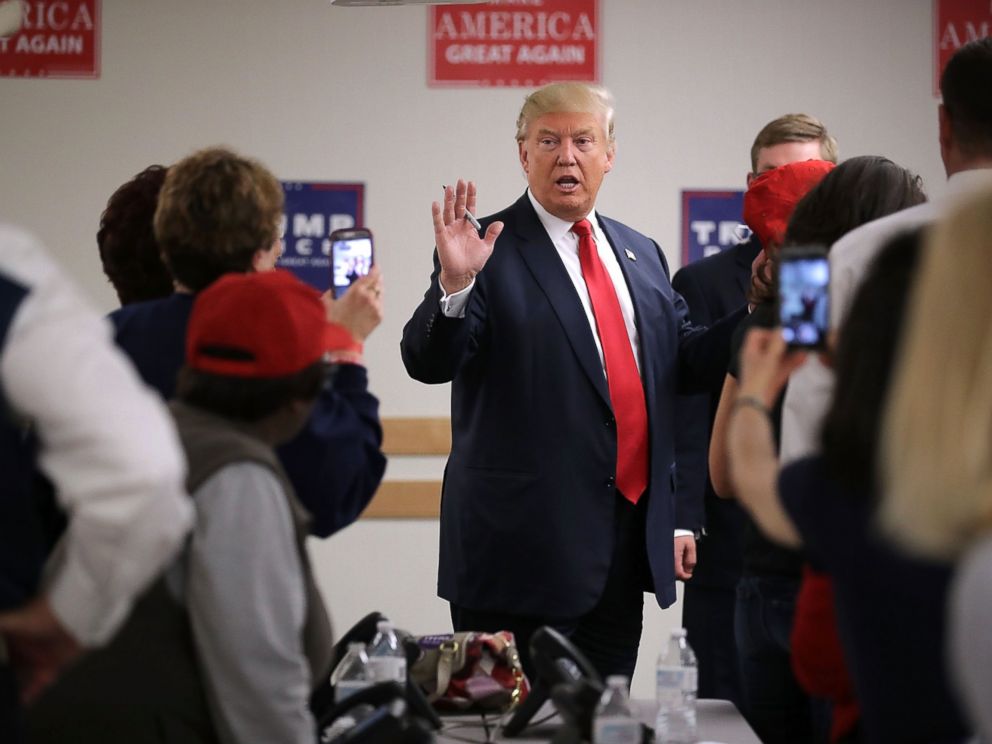 The dominant force in U.S. politics for the past year and a half has come from what might be considered a new ideology. Trumpism took over the Republican Party with economic populism, a mix of foreign-policy bluster and noninterventionism and the force of one huge personality that has relied on few fixed pieces of ideology.
There's little use in predicting what happens next, in victory or defeat. Trump didn't create the forces that have powered his candidacy; he gave them voice. Channeling that voice into governing, either in power or constituting constructive political opponents, will be a monumental task. There is no reality-TV show script for any of this. We may see a new generation of Trump-style candidates or a movement that breaks clean of the Republican Party.
Rigged vs. Ready
The integrity of the voting system and U.S. democracy itself are set to be tested as they haven't been at least since 2000. Something very different is going on now, with a major-party nominee taking the unprecedented step of refusing to say outright that he will abide by the election results.
That means an election night that may not include a concession. It also means tensions and potential confrontations at the polls, plus potential lawsuits and challenges from a certain famously litigious candidate.
And if Trump wins, it will come after an unprecedented announcement by the FBI director suggesting the Clinton email investigation could be restarted, a move that has prominent Democrats accusing the head of the FBI of violating federal law.
These are waters the nation hasn't had to chart many times over the past 240 years. It's harder than ever to imagine a clean and quiet end to the angriest campaign season in modern memory.
Meltdown's Core
No less an authority than the chairman of the Republican National Committee has said the GOP would no longer "exist as a national party" if Republicans fail to win the White House. Failing with Trump, moreover, won't settle the argument between the party's moderate and conservative wings that allowed him to win the nomination in the first place.
Post-2016 autopsies will focus on the calendar and debates, plus policy prescriptions and the need for a thinner initial field. But they'll also need to linger on the party's voters, who delivered on a vision for the GOP that practically none of its establishment figures ever felt comfortable with. Win or lose, there's no turning back for a Republican Party that was taken over by its own voters in the most hostile manner plausible.
Russia's Love
A recurring subplot of the 2016 race might have been the biggest story going all along and could define the administration of the next president. Russia's apparent attempts to influence the election has brought forward a daily flow of hacked emails from the Democratic National Committee and the Clinton campaign, plus reminders of decades-old business transactions involving associates of the Trump campaign.
It's also going to bring huge headaches to the next president, who will have to work with Vladimir Putin on issues of regional domination, Syria and Iran, just for starters. If Clinton had her infamous "Russia reset" as secretary of state, one can only imagine the buttons that will be pushed under the next president.
Paths and Walls
If Trump wins, there's the matter of that big, beautiful wall that Congress would need to approve before the bill gets sent to Mexico. If Clinton wins, there's still the matter of the mess of an immigration system that leaves some 11 million undocumented individuals in the shadows of the economy and on the margins of the law.
Recall that one of the GOP's recommendations for its woes after its 2012 wipeout was comprehensive immigration reform. Then factor in Trump's rise and the possibility of divided government and you begin to get a sense of the thicket that is and will be any debate over comprehensive immigration reform.
Clinton hasn't been forced to get superspecific on her policy preferences, but she'll be pushed hard to deliver a bill that could actually become law.
Economy Now
One thing Trump and Clinton agree on? The largest pending trade deal the United States has going isn't a good deal for U.S. workers. Even amid real signs of growth, this election has revealed stark economic realities that cut across party lines.
Trump and Bernie Sanders used perceived deficiencies in the economy, with apparent favoritism for the wealthy few, to great political effect. Structural and stubborn problems in the U.S. economy — including vast income inequalities and a shrinking sense of economic security — have been laid bare.
Clinton and Trump are wealthy New Yorkers who aren't particularly attuned to the moving political center when it comes to trade and the economy. But for either one, turning around the sense of national stagnation will be a critical task.
Race About Race
It turns out that the campaign to replace the first black president was the one consumed at times by the politics of race. Outside forces — Black Lives Matter, police incidents, urban violence — combined with one big political force named Trump to usher the politics of race onto center stage.
Despite Trump's explicit (and often clumsy) efforts to appeal to black and Latino voters, trend lines pushing them to the Democrats seem likely to accelerate. But margins and turnout matter, both for Clinton's chances of winning and for how the next president governs.
Senate Floors
It was always going to be a tough year for Republicans in the Senate, with 24 of the 34 seats in play held by Republicans. The Trump campaign's precarious position in key battlegrounds has made a difficult map even harder for Republicans to defend.
Democrats need to pick up five Senate seats to guarantee control in the new Congress or only four if the Clinton ticket wins. Marquee names like Marco Rubio of Florida, John McCain of Arizona, Kelly Ayotte of New Hampshire and Roy Blunt of Missouri are among those at some risk of losing their jobs, while Evan Bayh of Indiana and Russ Feingold of Wisconsin seek to get old jobs back.
Some GOP candidates are being hit for being too close to Trump or flip-flopping on their endorsement of him, while others are suffering among core supporters for staying too far away. And takeover or not, the Senate is likely to set a record for the number of women and will become more diverse.
Kamala Harris, favored to win in California, is African- and Asian-American. Tammy Duckworth, vying for a Democratic pickup in Illinois, is a double-amputee Iraq War vet who is Asian-American.
House Hunting
Few strategists believe that the 30-seat Republican majority in the House is in serious danger of disappearing entirely. But few people have correctly predicted much about this year, and waves can be dangerous things. At the very least, the Trump effect on down-ballot races has prompted some odd contortions, such as when Rep. Darrell Issa, R-Calif., known for his watchdog scrutiny of all things administration, used Obama's picture in a campaign mailer.
Even if Republicans stay in control of the House, they're likely to have a diminished majority. Rumblings about replacing House Speaker Paul Ryan are unlikely to go far, but a restive conference will be harder to lead than ever for him and his team. Ryan, of course, famously decided late to campaign for House Republicans while steering clear of the man at the top of the ticket.
States of Play
The laboratories of democracy are bubbling over. Aside from House, Senate and state legislative races, 12 states are electing governors on Tuesday. In North Carolina the status of the so-called bathroom bill affecting transgender people is essentially on the gubernatorial ballot. In Indiana, a fierce campaign is being waged to replace Trump's running mate, Gov. Mike Pence.
In Arizona, Sheriff Joe Arpaio — famous for his anti-immigration stance, his harsh treatment of prisoners and his vocal support for Donald Trump — could lose his job while under federal indictment. Then there are ballot initiatives: Five states are voting on marijuana legalization, four are weigh in on gun control, and four are voting on increasing the state minimum wage.
Left Out
The end of the Democratic primaries did not end the explosion of progressive political energy that 2016 witnessed. Under a Clinton presidency, the left will be scrutinizing every appointment and agenda item, particularly as they relate to banking and the economy, the environment, labor, education and trade. A Democratic Senate would deliver a committee chairmanship to Bernie Sanders and boost the profile of Elizabeth Warren. Sanders has been candid about his desire to use the self-described "leverage" he gained through his long primary battle. Speaking of that, there's more oxygen on the left for a new generation of Democrats to try to consume, either in a future primary fight against Clinton or in a race for an open nomination.
Court Cast
The election is guaranteed to affect the Supreme Court's future in an immediate way, owing to the vacancy the GOP-led Senate has insisted on maintaining on the court. A Clinton victory might prompt efforts for a lame-duck confirmation of Obama's choice to replace Antonin Scalia, Merrick Garland. Regardless, the next president is likely to have a few choices to make, potentially affecting everything from abortion and gay rights to gun ownership and campaign-finance regulations in the generation to come. Trump has already released a list of likely high court candidates. But Trump or Clinton will be under intense pressure to deliver for his or her political base while navigating the politics of confirmation.
3rd-Party Charms
It's shaping up as a banner year for third-party candidates, who have taken advantage of the widespread disaffection with Trump and Clinton. Gary Johnson and Jill Stein didn't make the debates and won't win any states, but they are getting continued attention and polling numbers. Their vote shares will easily exceed the difference between the Democrat and the Republican in a range of major battlegrounds — numbers that will provide building blocks for those interested in other choices down the road. Then there's the unlikely tale of Evan McMullin, the barely known 40-year-old conservative independent candidate who might win his native Utah, as an anti-Trump protest. Not even Ross Perot walked away with electoral votes in his runs for president; no third-party candidate has since 1968. The third-party path may not be more brightly lit than in the aftermath of a race in which the Democrats and Republicans chose candidates a majority of the country dislikes.
2020 Foresight
It's trite if not annoying to note that the 2020 campaign starts Nov. 9. But it does. A Trump victory would leave the Democrats in chaos and would not head off the probability of aggressive primary challenges among Republicans who would want to reclaim their party.
A Clinton victory wouldn't quiet her left, and most significant, it would leave the GOP looking at another soul-searching series of battles.
At the very early starting line would be Mike Pence, who would hope to straddle the Trump and establishment wings; Paul Ryan, who needs to manage his restive conference and live down conservative cries of betrayal; Ted Cruz and Marco Rubio, who have struggled with their positions on Trump after failing to beat him; John Kasich, perhaps the establishment figure least tainted by Trump; and newcomers such as Ben Sasse and McMullin.
Then there's Trump himself, whose next moves could shape the future of the party he took over this year.
Loser's Choice
Losing presidential candidates don't disappear. A losing candidate named Trump or Clinton surely won't, even if age and bruised ego make either one highly unlikely to run again after a loss. A Clinton defeat would devastate the Democratic Party and leave it without an heir apparent and still with a Clinton wing defined by the former president and candidate who came close in her own right.
A Trump loss, even assuming he would accept it, would leave him with a vast platform that might include a new media venture. His future forays into politics would likely exceed the appeal of Sarah Palin, who carved a unique path after losing the vice presidency in 2008. And the loser's willingness to work with the winner could help determine potential areas for success by the new president.