— -- Under heavy criticism for still not condemning Russia's interference in the 2016 presidential election, President Donald Trump is defending his record on Russia - and claiming he's been tougher than his predecessor, President Barack Obama.
"I have been much tougher on Russia than Obama, just look at the facts. Total Fake News!" the president tweeted Tuesday morning.
Trump has still not fully embraced the finding of U.S. intelligence agencies - and now the special counsel's office - that Russia interfered in the election to damage Hillary Clinton and support his candidacy. He has rarely spoken ill of President Vladimir Putin and often voiced support for better relations with Moscow.
But despite Trump's rhetorical embrace of the autocratic leader and his regime, his administration has taken some big steps to push back on Russia, including some steps that Obama avoided.
In December, his administration decided to arm Ukraine with lethal weapons, and his State Department has consistently criticized Russia for leading, arming, and supporting separatist rebels in eastern Ukraine. While the Obama administration increased aid to Ukraine, and rallied European partners to slap Russia with international sanctions, it never crossed the line into providing lethal support.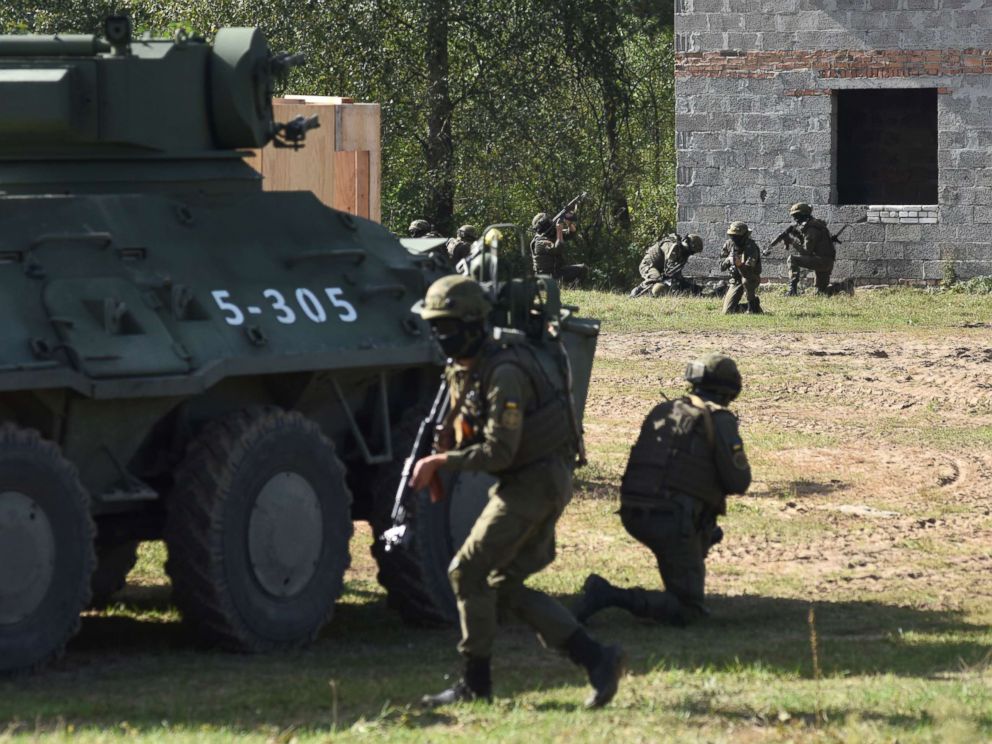 The Trump administration has kept those sanctions in place - and Secretary of State Rex Tillerson has said they will remain so until Russia withdraws from eastern Ukraine, abides by the peace deals it pledged to support - known as the Minsk agreements - and returns Crimea to Ukraine, four years after it began its illegal annexation of the territory.
In fact, in June, the Trump Treasury Department actually expanded those sanctions to include 38 new individuals and companies, including two Russian officials, for their alleged involvement in the ongoing violence in Ukraine and the occupation of Crimea. The move was largely meant to bring the U.S. up to date with the European partners' sanctions and with the changing figures and aliases of the shadowy pro-Russian actors in Ukraine.
In response, however, Russia retaliated by forcing the U.S. to shrink its diplomatic missions in Russia. Trump responded by "thanking" Putin "because we're trying to cut down on payroll," again stoking outrage.
But his administration took a bold step, expelling a number of Russian diplomats, and more important, shutting down two Russian facilities in New York and Washington and the Russian consulate in San Francisco - reportedly a major spy hub for the country.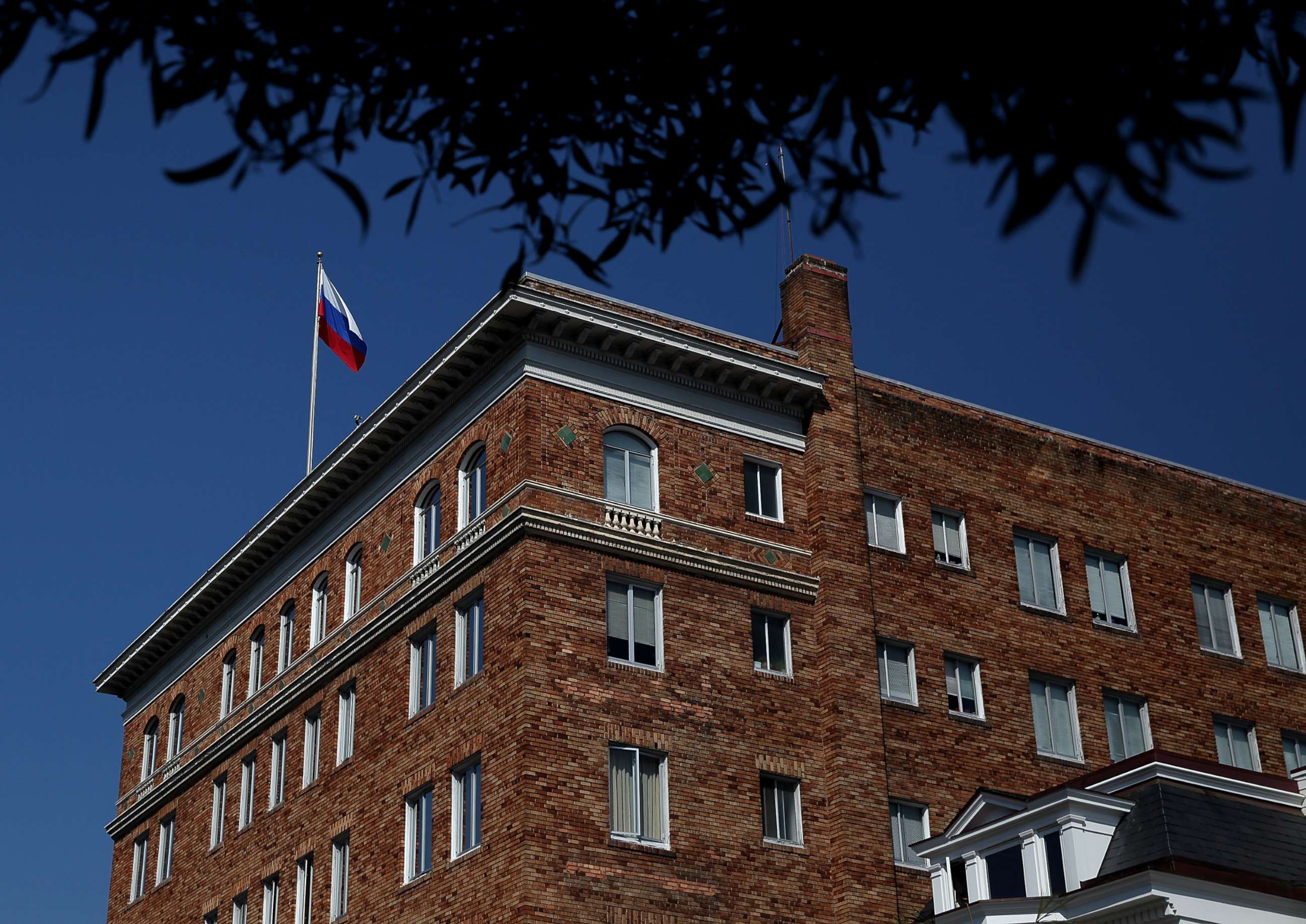 The other foreign policy pursuits that his administration has used to push back on Russia are the airstrikes on Russia's client Bashar al-Assad in Syria for the use of chemical weapons; the expansion of domestic energy production and the sale of U.S. liquefied natural gas to counter Russia's energy strong-arming of European neighbors; and more sanctions on Russian officials for corruption and human rights abuses under the Magnitsky Act.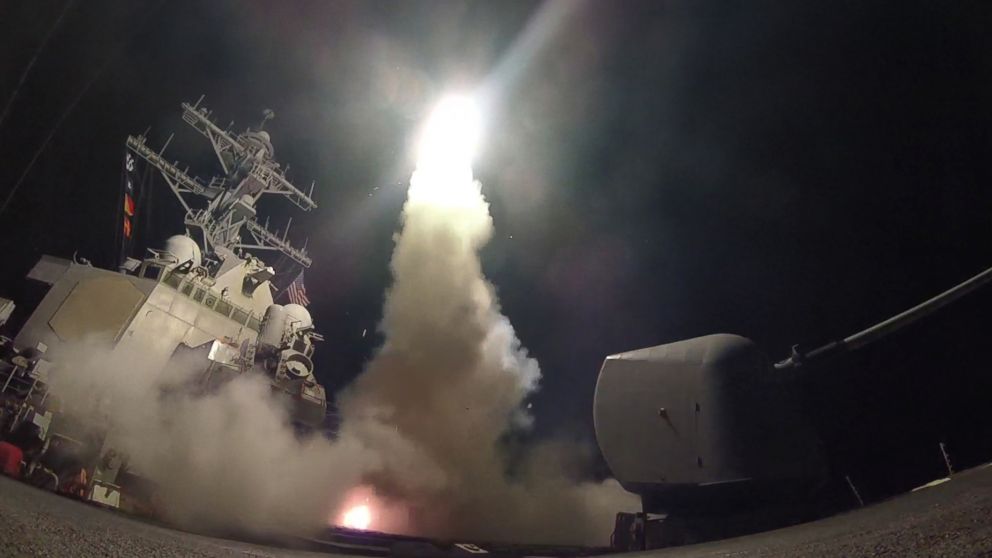 Some of Trump's action on the world stage, however, have made him weaker than Obama, according to critics. He has withdrawn the U.S. from international commitments, including the Paris climate accord and the Trans Pacific Partnership, weakening the country's leadership role. His constant criticism of NATO and his initial refusal to commit to Article 5 - the alliance's principle of common defense - shook Europe's faith in the U.S. And despite those early airstrikes on Assad, he has let Russia have free reign in Syria and let Assad come to dominate the majority of the country again, despite his human rights abuses and use of chemical weapons.
Trump has still not condemned Russia for its interference in the election, even at times still calling into question whether it did so at all and in November saying he "believed" Putin when he told him Russia did not interfere; the White House later walked that back. His words have also gotten him in trouble in the Oval Office, when he reportedly disclosed classified information to Russian Foreign Minister Sergei Lavrov and Russian ambassador Sergey Kislyak last May.
But it's the sanctions issue that has critics most riled up - especially because Trump has not sanctioned Russia for its interference in the 2016 election.
Instead, he was forced to sign new sanctions legislation against Russia in August - calling parts of the law "unconstitutional," but signing it to avoid an embarrassing veto override. Congress passed the law to codify the sanctions Obama passed in December 2016, when he expelled 35 Russian intelligence operatives, seized two Russian compounds in New York and Maryland, and sanctioned five Russian entities and four individuals. The law also called on the administration to publish a list of Russian oligarchs and government officials, a report of Russia's sovereign debt, and a list of defense and intelligence sector entities and individuals, with sanctions on anyone who does business with them.
The administration dragged its feet initially, missing the first deadline by three weeks - for the defense and intelligence sector list. In January, they released the other two on time, the so-called "oligarchs" list and the sovereign debt report.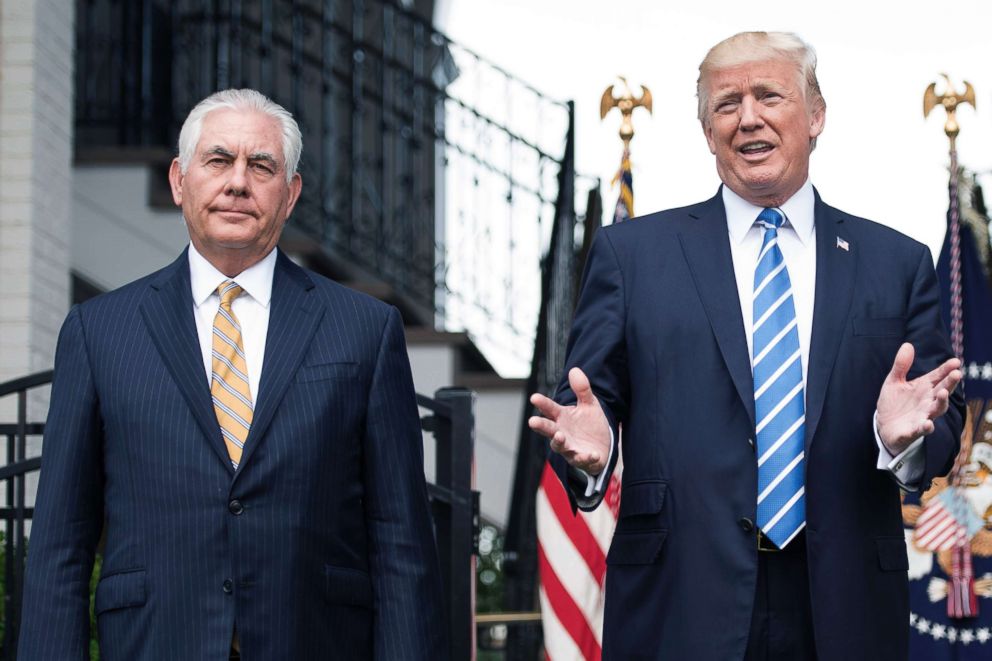 But officials announced that they would not yet impose sanctions on anyone doing business with Russia's defense and intelligence sectors. Instead, they said, the threat of sanctions had already deterred "billions" of dollars worth of deals with Russia, although they provided no evidence of that. Administration officials also have not imposed sanctions on Russia for cyber activity, which the law says shall be imposed unless the White House can certify to Congress that Russia "has made significant efforts to reduce the number and intensity of cyber intrusions."
Given that Tillerson, CIA director Mike Pompeo, and other top officials have warned that Russia is taking steps to interfere in the 2018 congressional elections, it does not seem likely any certification is coming.
Although the administration seems to have so far met its commitments under the law, the lack of sanctions has incensed Democrats. Sen. Bob Menendez, the top Democrat on the Senate Foreign Relations Committee, called it "inexcusable," while Sen. Ben Cardin, the Democrat who authored the law, said Trump had left the U.S. "vulnerable to malign Russian efforts because the president has put himself above the security of our nation."
Sen. Claire McCaskill, a Missouri Democrat, went so far as to call it "a constitutional crisis," in a tweet that garnered tens of thousands of retweets and likes.
Perhaps most of all, it's those divisions of the Trump era -- whether one believes they are of the president's own making or his enemies' -- that have weakened the U.S. -- just as Putin wanted.