Fauci testifies 'highly contagious' virus won't disappear, as Trump jeers at Dems
Trump appeared to watch hearing, heckling Democrats and the media.
With the president tweeting bitterly at Democrats holding a hearing on COVID-19, the nation's top health officials on Friday told lawmakers the novel coronavirus was not a hoax and that masks and social distancing remained the nation's primary weapons in fighting the virus.
The panel, which included Dr. Anthony Fauci, the nation's top infectious disease expert, as well as two Trump appointees, testified in a joint statement that it's unclear how long the pandemic will last although "COVID-19 activity will likely continue for some time."
"I do not believe it would disappear because it is such a highly transmissible virus. It's unlikely it is going to disappear," Fauci said.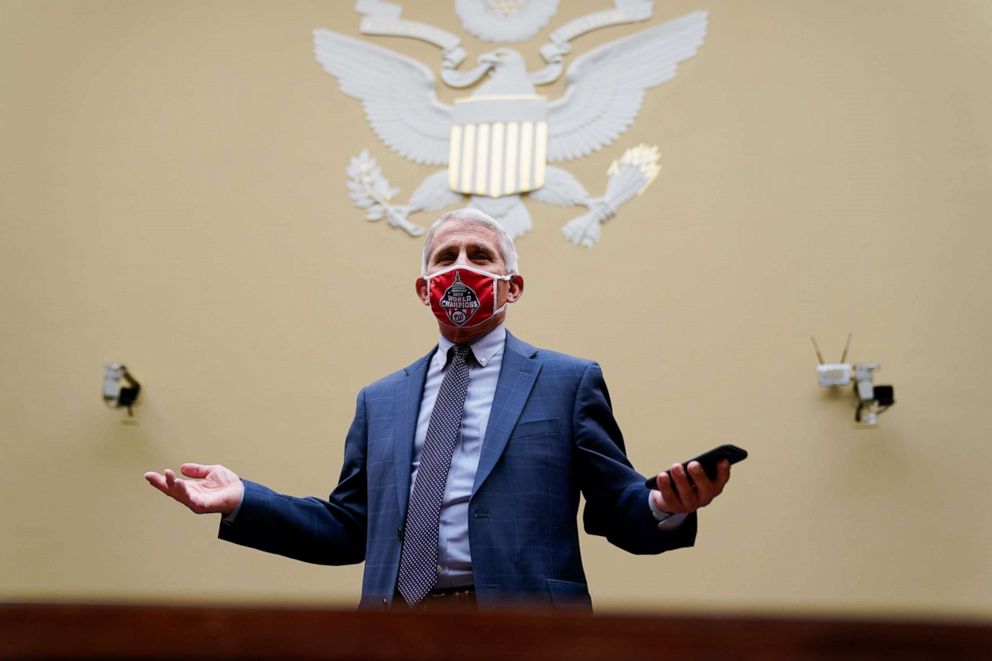 The testimony – the first in a month from Fauci and his colleagues on the virus – directly challenged many of the myths embraced by the president and some of his supporters, including the idea that masks aren't needed. Also testifying was Robert Redfield, Trump's pick to lead the Centers for Disease Control and Prevention, and Adm. Brett Giroir, Trump's coordinator for testing efforts at the Department of Health and Human Services.
The hearing came as the number of new COVID-19 cases keep appearing at a worrisome pace, expanding from hot spots in the deep South to places like Ohio and Indiana. More than 150,000 Americans have died.
Trump appeared to be watching, tweeting insults at the media and Democrats and insisting that the high case numbers in the U.S. were due to increased testing – an assertion that his own administration has repeatedly said is not true.
"If we had no testing, or bad testing, we would show very few CASES..," he tweeted at the onset of the hearing. "Our massive testing capability, rather than being praised, is used by the Lamestream Media and their partner, the Do Nothing Radical Left Democrats, as a point of scorn. This testing, and what we have so quickly done, is used as a Fake News weapon. Sad!"
Asked to respond, Fauci said the increase in cases was primarily due to states reopening too quickly.
"I stand by my previous statement that the increase in cases was due to a number of factors," including states that reopened too quickly and people "congregating in crowds and not wearing masks," he said.
Fauci also said he has not seen evidence that people can become infected by wearing masks. In recent interviews, Trump called masks a "double-edged sword" because people touch them and said they "cause problems too," although he said he now supports them.
On hydroxychloroquine – a drug Trump touted early on in the pandemic despite firm data that it was effective in treating patients – Fauci said the "overwhelming" evidence is that the drug doesn't work. He called a study by the Henry Ford Health System – one often cited by conservative pundits – "flawed" because patients were also given steroids at the same time.
If a "randomized placebo-controlled study shows efficacy I would be the first to admit it and promote it. But I have not seen it yet that's done," Fauci said. "And in fact, every randomized placebo controlled study that has looked at it shows no efficacy. I have to go with the data."
Fauci reiterated his belief that a safe and effective vaccine would begin rolling out in early 2021 in a phased manner – with the most vulnerable first in line.
"I don't think that we'll have everybody getting it immediately in the beginning. It probably will be phased in," he said.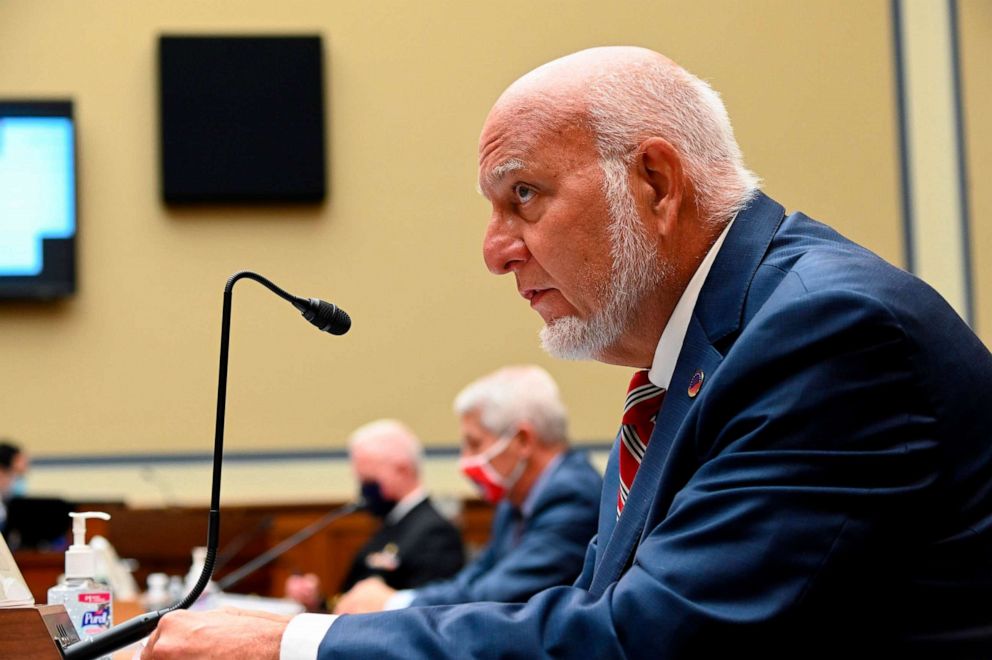 Trump also praised a fiery challenge of Fauci by Ohio Republican Jim Jordan on Fauci's recommendation that Americans avoid crowds.
Jordan said it wasn't fair that some states have imposed limits on gatherings at places like church while allowing protests to go unchecked.
Fauci repeated his long-held assertion that any protest, campaign rally or religious gathering poses a health risk and that indoor events are more risky than outdoor ones.
"You make all kinds of recommendations, comments on dating and baseball and everything you can imagine," Jordan said incredulously. "You just said protests increase the spread, should we try to limit the protests?"
Fauci said his job was to communicate health risks, not decide whether the government should block protests.
"I don't judge one crowd versus another crowd," he said. "When you're in a crowd particularly, if you are not wearing a mask, that increases the spread."
Trump later tweeted video of the exchange, adding: "Great job by Jim Jordan, and also some very good statements by Tony Fauci. Big progress being made!"