FDA authorizes boosters for Moderna and J&J vaccines
The FDA said it will also allow people to mix and match vaccine boosters.
The U.S. Food and Drug Administration on Wednesday authorized COVID-19 boosters for millions more Americans, giving a green light for third shots to Moderna and Johnson & Johnson recipients.
The FDA also said it will allow people eligible for a booster to mix and match doses. So no matter which shots you initially received, you can choose your preferred brand for a third shot.
The FDA decision paves the way for the Centers for Disease Control and Prevention to make an official recommendation to the public. An independent advisory committee to the CDC planned to meet Thursday with a final agency decision expected by the end of the week.
Dr. Peter Marks, a top FDA official, said allowing people to mix boosters makes sense, particularly when people might not remember what brand they initially received.
"Most people don't know what brand flu vaccine they received. And although they're somewhat more standardized, perhaps, this is something that is probably a good next step for us to be able to have the flexibility that people can get vaccinated easily," he told reporters.
Under the new rules, if the CDC signs off, Moderna recipients would qualify for a booster shot of their choice if they are older than 65 or younger with medical conditions or a high-risk job. The FDA and CDC had already cleared Pfizer recipients to get a third shot, and now they too can choose which brand booster they want.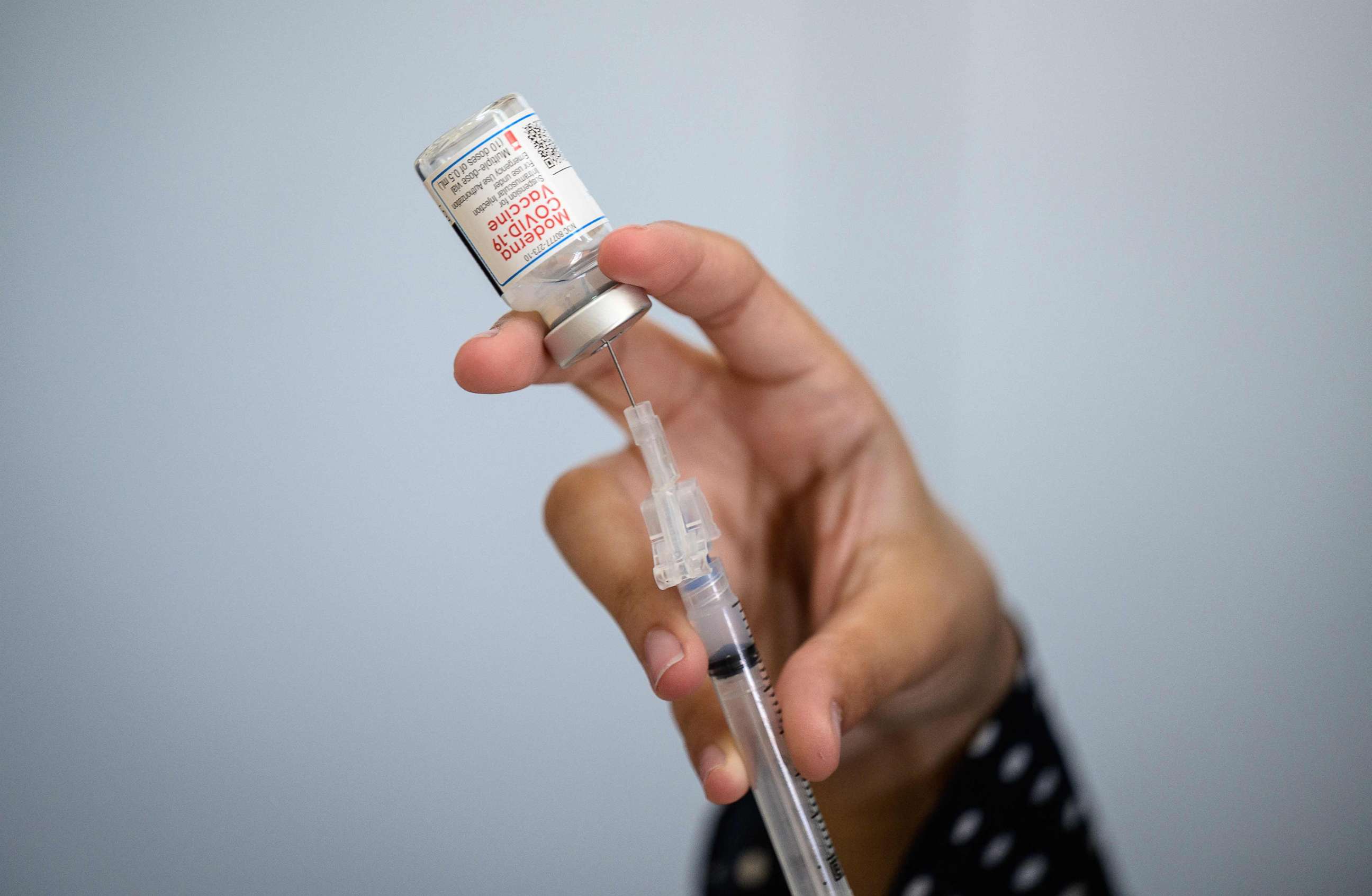 Marks confirmed the agency is looking at whether to lower the age of boosters for Moderna or Pfizer recipients. But he said the situation is "very dynamic" and has to be data driven.
The news was considered particularly welcome by those who had gotten the single shot of J&J, which was shown to be only 70% effective against moderate to severe symptoms. That effectiveness climbed to 94% with two doses, prompting the FDA to allow for boosters for anyone 18 and older two months after their last shot.
"That is great news," Rose Tamberino of Hudson Valley, New York, who had gotten the J&J shot, told ABC News.
After losing her brother-in-law to COVID-19 in 2020, Tamberino was among the 15 million Americans who got the one-shot dose.
But she grew increasingly nervous this summer with the arrival of the delta variant and after hearing reports that J&J was less effective and testing her own antibodies with low results.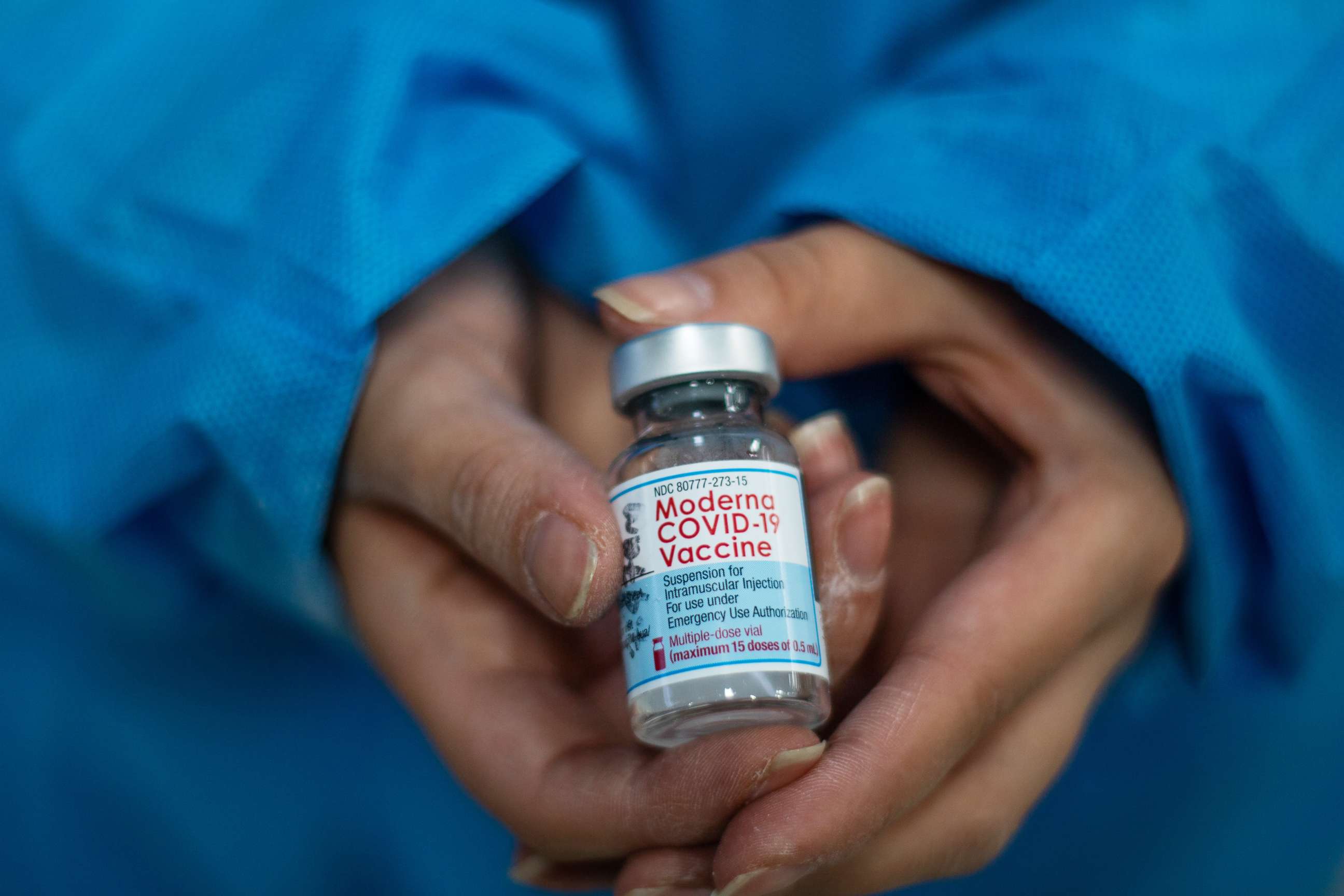 Six days ago, frustrated that Washington hadn't acted, she took matters into her own hands. After being turned down from a medical facility because she was already considered vaccinated -- and the FDA hadn't acted yet -- she went to a pharmacy and lied. She omitted details of her past J&J shot and got a Pfizer dose.
After going rogue, her vaccine record will now be consistent with federal recommendations.
"I'm just such a by-the-book person so for me to do something like this was really out of my comfort zone, you know?" she told ABC News in an interview.
"For me to take this upon myself and just go against what the government was doing at the time, felt really strange for me," she added. "But I felt better doing it than not though, because I just wanted to be protected."