The fight for Donald Trump's tax returns is heating up -- again
Democrats are seeking to capitalize on efforts to obtain the records.
From Congress to the courts, Democrats are seeking to capitalize on efforts to bring President Trump's tax returns into public view, hoping the documents could shed fresh light on possible conflicts of interest, foreign business deals and even the Russian efforts to interfere in the 2016 election.
Questions about Trump's refusal to release his tax returns have followed the president from the campaign trail to the Oval Office and reemerged in force last week as a pair of Trump's closest former aides -– his former campaign chairman Paul Manafort and his former personal attorney Michael Cohen –- confronted serious tax fraud charges that will likely land both of them behind bars.
Sen. Ron Wyden, an Oregon Democrat who sponsored legislation last year to require all sitting presidents to release their most recent three years of tax returns, says Trump's tax returns are of vital public interest.
"Trump's tax returns will deliver honest answers to key questions from the American public," Wyden said.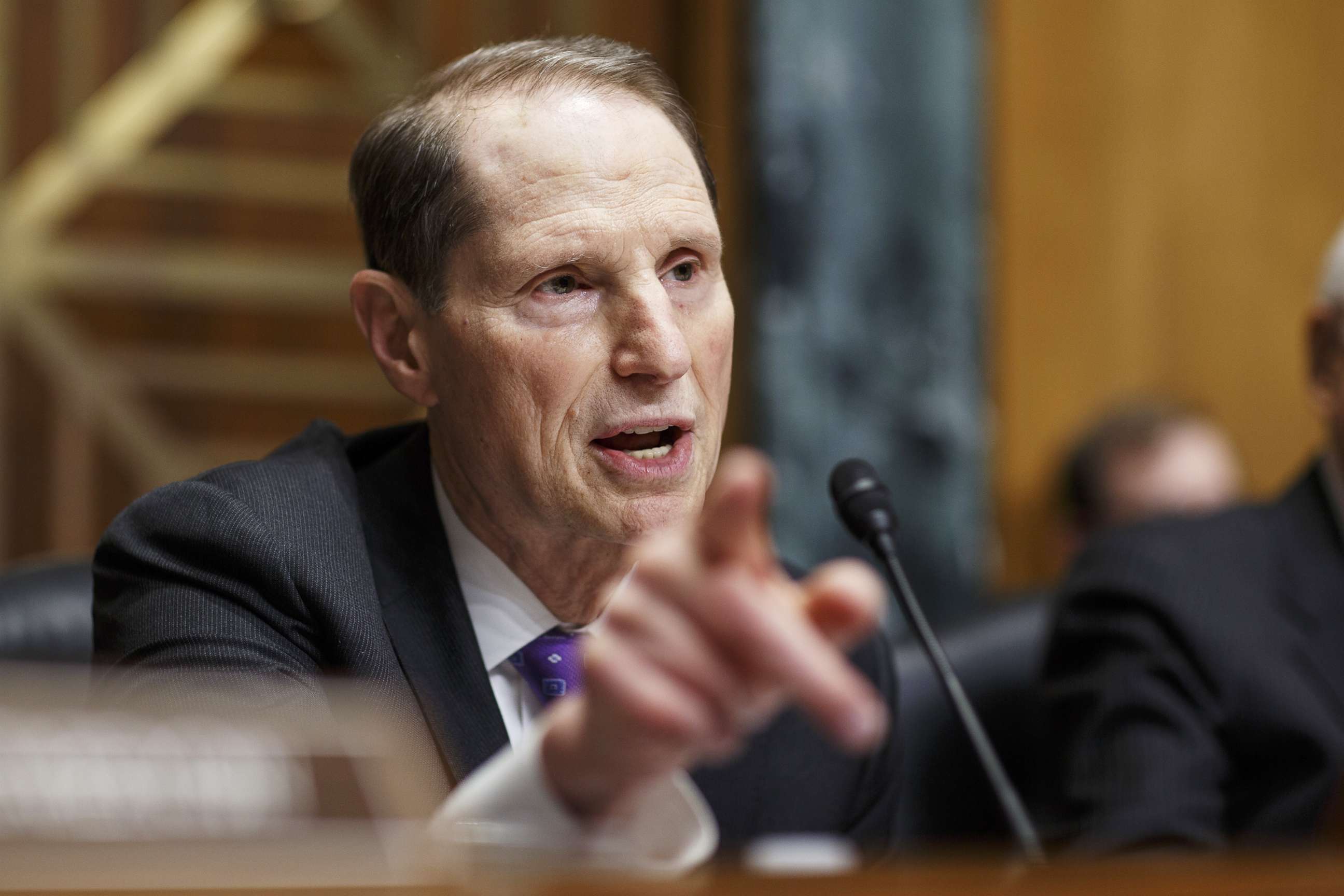 Trump was the first major party candidate in four decades to refuse to disclose his tax returns. When his refusal sparked controversy, he agreed to release the records, but only after an audit.
"Tax experts throughout the media agree that no sane person would give their tax returns during an audit," Trump wrote on Twitter in February of 2016. "After the audit, no problem!"
But Trump appears to have reversed his position after the election, and his top aides have deflected questions about the issue.
"We litigated this all through the election," Trump's senior adviser Kellyanne Conway told ABC News on This Week with George Stephanopoulos when asked about the prospect of Trump releasing his tax returns. "People didn't care."
Last week's courtroom developments have further emboldened Trump's political rivals.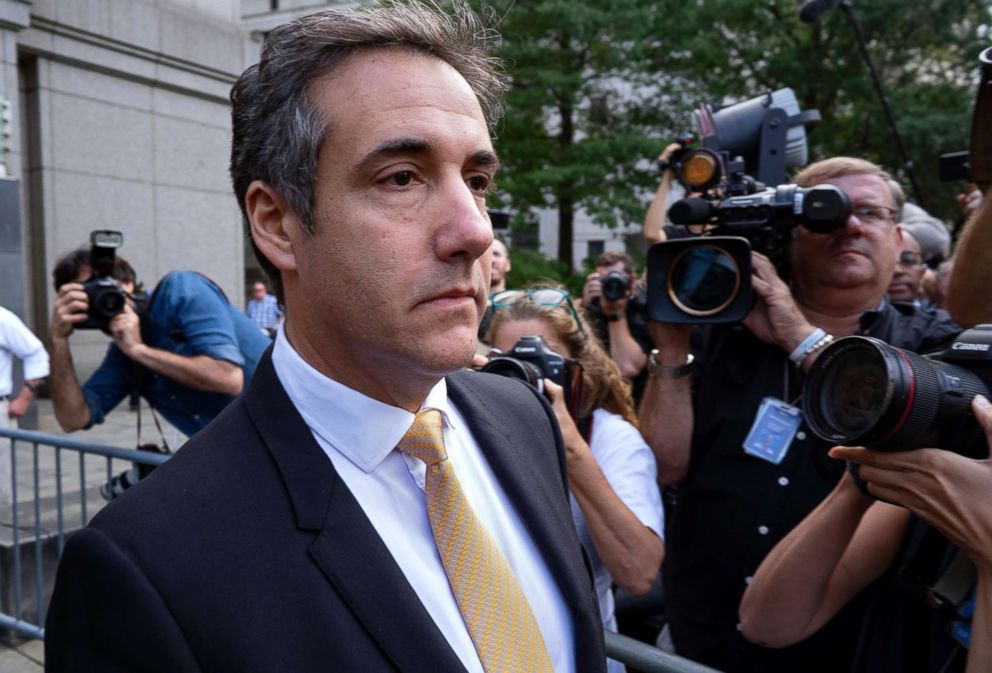 Manafort was found guilty of tax fraud and other financial crimes unrelated to his work for the Trump campaign, while Cohen pleaded guilty to tax fraud and campaign finance violations. In the Cohen matter, the Trump Organization's longtime chief financial officer, Allen Weisselberg, was granted immunity by federal prosecutors.
Trump said Manafort's conviction "doesn't involve me but it's a very sad thing," and his attorney, Rudy Giuliani, said Cohen's guilty plea contains no allegation of wrongdoing on the part of the president.
But Democrats said they see a concerning pattern of behavior and business culture around Trump that they think warrants further examination.
Rep. Bill Pascrell, a New Jersey Democrat, told ABC News he believes the recent trials have only increased the need for Congress to review the president's financial records.
"I'm not a tax expert, but to me, it raised the stakes," Pascrell told ABC News. "No question about it."
The White House did not respond to ABC News' request for comment.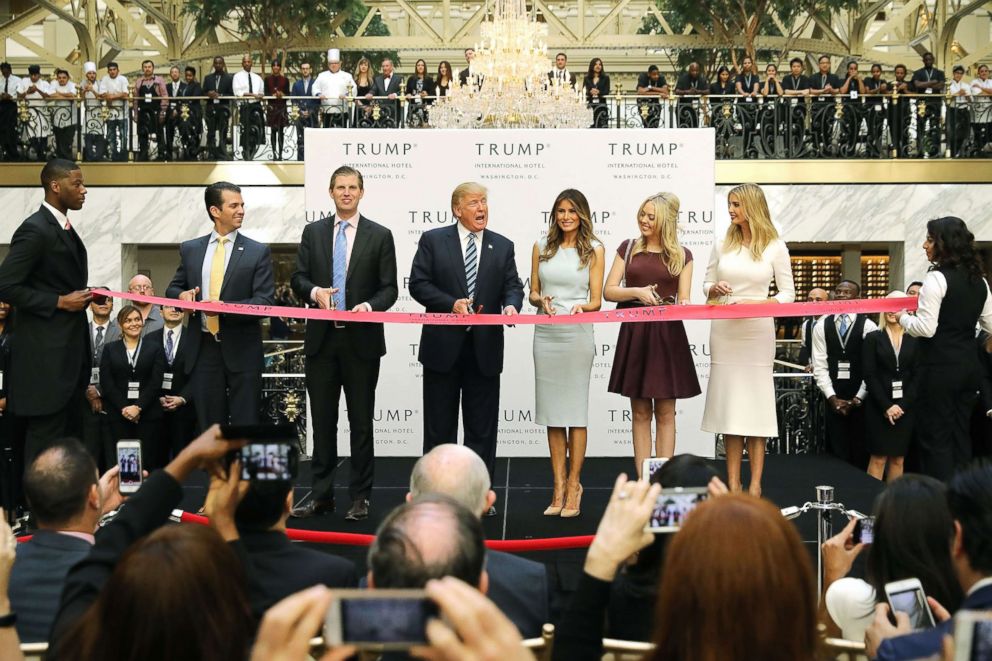 Wyden's legislative proposal has made little headway in the Republican-controlled Congress, but there are a number of other efforts -– namely criminal probes and civil cases –- that could force Trump to turn over the records to investigators or file them to the court during the discovery process where Democrats see an opportunity.
Earlier this month, New York state officials launched a probe into the Donald J. Trump Foundation, which they allege has violated tax laws. In any investigation involving the president's finances and transactions, investigators could seek to review his tax returns, though sources told ABC News that state officials have not yet done so.
In June, New York State's highest court rejected Trump's third appeal to delay or dismiss a defamation case brought by Summer Zervos, a former contestant on "The Apprentice" who alleges that Trump kissed and groped her without her consent in 2007. Zervos's attorneys have expressed an interest in looking at whether there are similar claims by other women, and that could prompt their interest in asking a judge for permission to review his financial records, but sources told ABC News that Trump's legal team would fight any such request as irrelevant to the case.
Other cases, Democrats say, hold more promise. Last year, attorneys general in Maryland and D.C. filed a lawsuit focused on a constitutional question about the president's financial stake in a Washington, D.C., hotel and the potential for him to receive payments from foreign officials while holding high office. That case crossed a pivotal hurdle this summer when a judge allowed the case to move forward, which could allow the plaintiffs to request copies of Trump's financial records, including his tax returns.
"It would not be surprising to see the team ask for records that show the president's income," a source familiar with the case told ABC News. "Those would obviously include tax returns."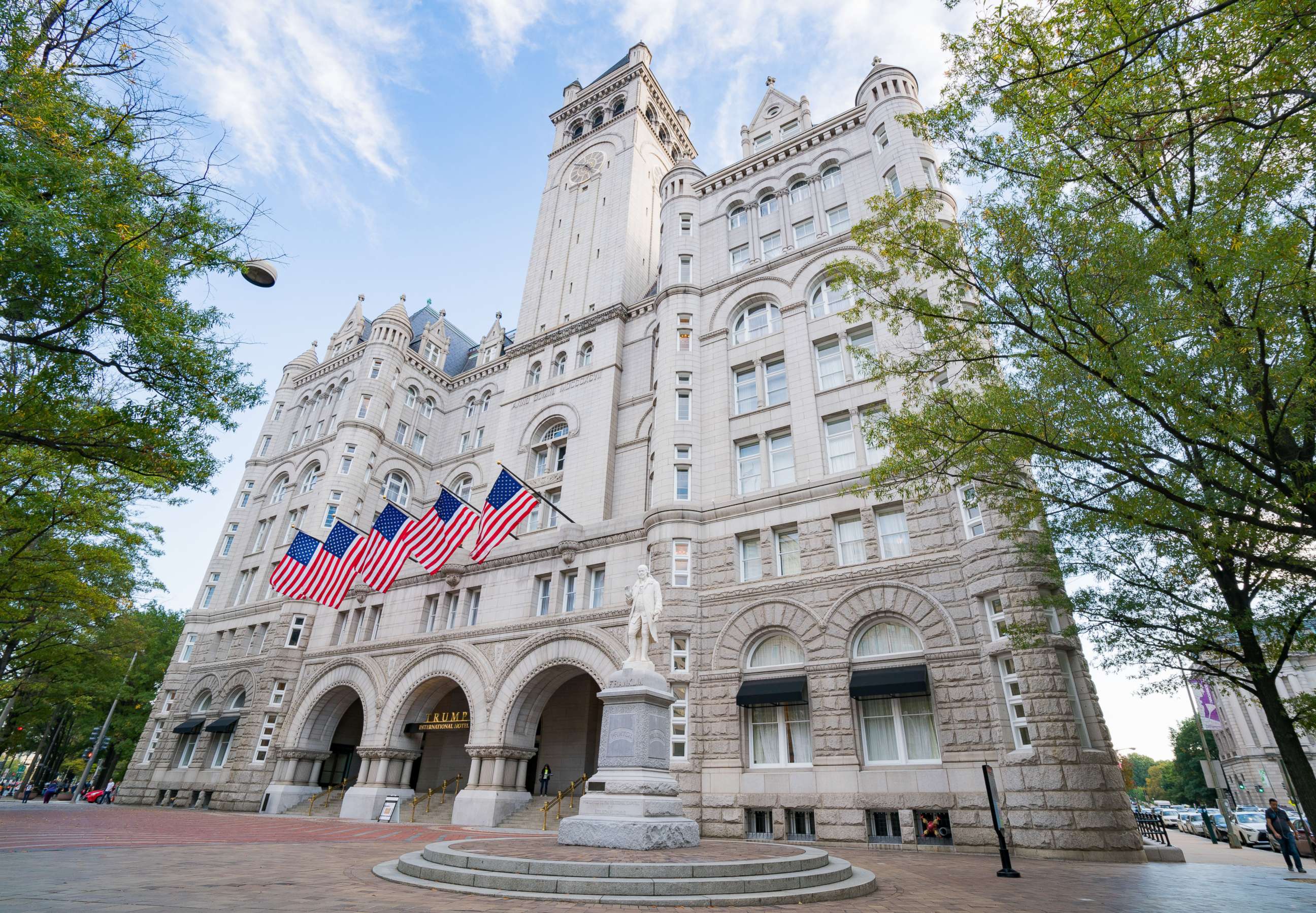 But according to Noah Bookbinder, the executive director of the advocacy group Citizens for Responsibility and Ethics in Washington, the fastest path to obtaining Trump's tax returns is most likely through Congress.
Both the House Ways and Means Committee and the Senate Finance Committee have the authority to obtain copies of tax returns directly from the IRS as part of their oversight authority, and Democrats could seize control of either body in the upcoming midterm elections.
"If Congress develops an interest in performing real oversight over this administration at some point in the near future," Bookbinder said, "it is reasonable to assume they will act on this authority."
Pascrell, a member of the House Ways and Means Committee, said obtaining Trump's returns detailing his sprawling business interests will remain a top priority should Democrats retake the House.
"What the hell are we there for?" Pascrell said of Congress. "We have an obligation to look at [the returns]."
Wyden, who sits on the Senate Finance Committee, and his aides did not rule out the possibility that he would make such a request if Democrats ever gain control of the Senate. But Wyden aides said the senator would much prefer that Congress simply act on his proposed legislation to require all presidents make their tax returns public.
It's clear, however, that he feels the questions surrounding Manafort, Cohen and Trump share a common denominator.
"FOLLOWING THE MONEY brought down @realDonaldTrump's personal lawyer Michael Cohen and his campaign chairman Paul Manafort," Wyden wrote on Twitter last week. "To uncover the whole truth, we must #followthemoney."