Attorney General Merrick Garland on Monday fielded his first questions on the Justice Department's handling of the investigation into classified documents found at President Joe Biden's Delaware home and a post-vice presidency think tank, responding in broad terms to criticism that Biden has faced fairer treatment than former President Donald Trump.
"The department has a set of norms and practices," Garland said. "These mean, among other things, that we do not have different rules for Democrats or Republicans, different rules for the powerful or powerless, different rules for the rich or poor."
Garland addressed the questions during a meeting of the Justice Department's reproductive rights task force, which was founded following the Supreme Court overruling Roe v. Wade last summer.
His answer came in response to a question on how he would answer those who argue Biden has been treated better than former Trump -- who had his home searched by the FBI last August after the government said he repeatedly resisted efforts to hand over all classified records in his possession.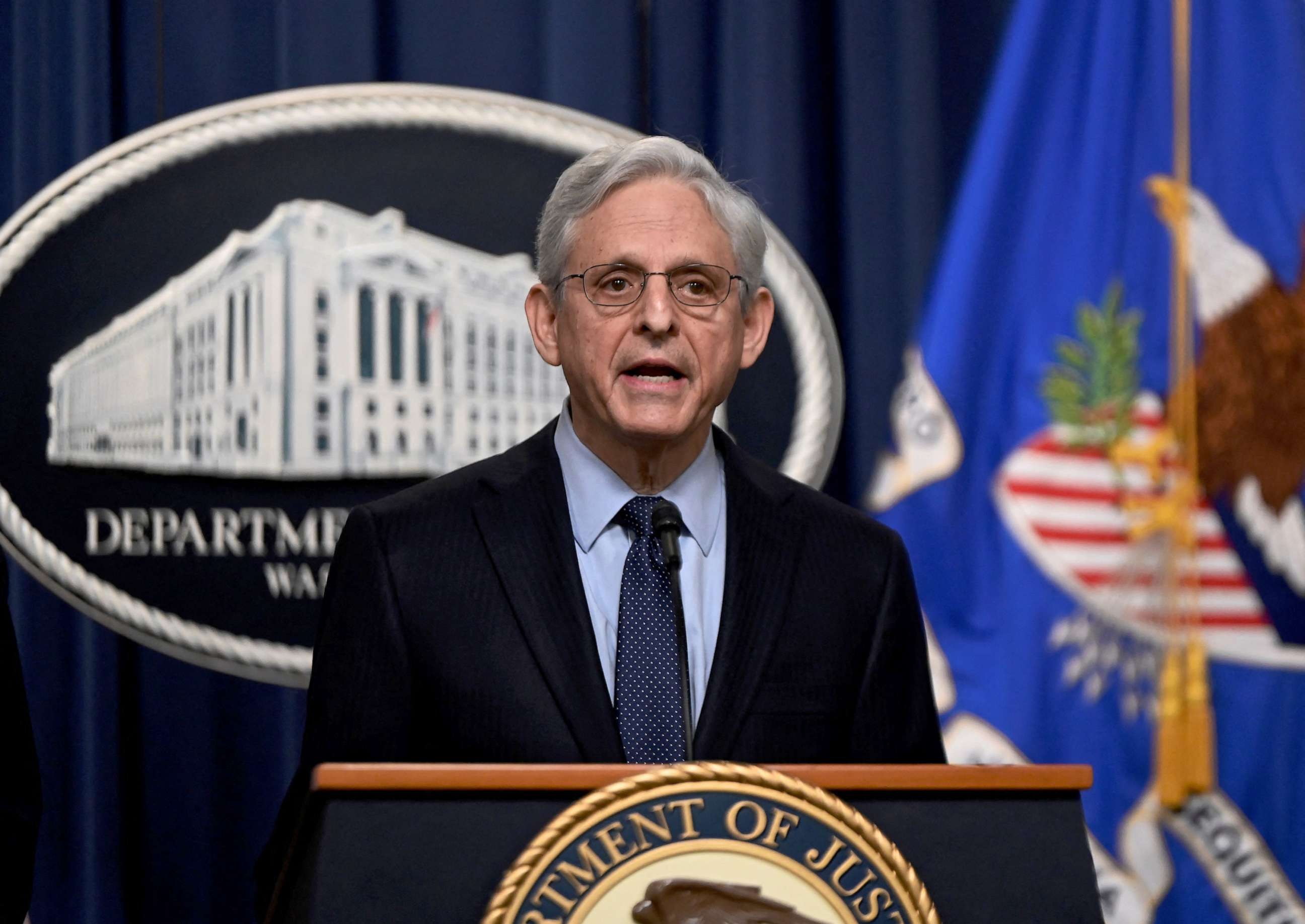 "We apply the facts and the law in each case in a neutral and nonpartisan manner," Garland said. "That is what we always do, and that is what we do in the matters you are referring to."
Asked about his decision to appoint special counsels to investigate both Biden and Trump and whether that was "good for the country," the attorney general again emphasized that he believed he was following the department's rules and norms.
"The role of the Justice Department is to apply the facts and the law in each case in a nonpartisan and neutral way without regard to who the subjects are," Garland said. "That is what we have done in each of these cases and what we will continue to do."
Trump has denied wrongdoing in his handling of classified materials while out of office and has claimed he is being politically persecuted.
An attorney for Biden said earlier this month that his documents were "inadvertently misplaced" and he moved quickly to address the matter once it was discovered.