The Department of Justice conducted a search of President Joe Biden's home in Wilmington, Delaware, on Friday, Jan. 20, finding more classified documents from Biden's time out of office just one day after he made rare public comments on the matter.
"I'm following what the lawyers have told me they want me to do. It's exactly what we're doing. There's no 'there' there," he told reporters.
Here is an updated timeline of significant developments:
Nov. 4: The National Archives inspector general contacted the Justice Department to say the White House notified the National Archives that documents bearing classification markings were identified at Penn Biden Center, the think tank in Washington, D.C., that Biden used after leaving office as vice president in 2017. According to Biden's attorneys, the classified materials were from his vice presidency and were found on Nov. 2.
Nov 9: FBI commenced an assessment to understand whether classified information had been mishandled.
Nov. 14: Garland assigned U.S. Attorney John Lausch to conduct an initial investigation on whether to appoint a special counsel.
November: The FBI searched the Penn Biden Center after Biden's lawyers reported finding the classified documents at his former office, according to three sources familiar with the situation. It is unclear if the FBI found any additional documents during the search, which was done in coordination with Biden's lawyers.
Dec. 20: Biden's personal counsel informed Lausch that additional documents bearing classification markings were identified in the garage of Biden's Wilmington, Delaware, home. The FBI went to the location and secured those documents, Garland said.
Jan. 5: U.S. Attorney Lausch advised Garland that further investigation by a special counsel was warranted. In the days since, Lausch continued the investigation and the DOJ identified Robert Hur for appointment as special counsel.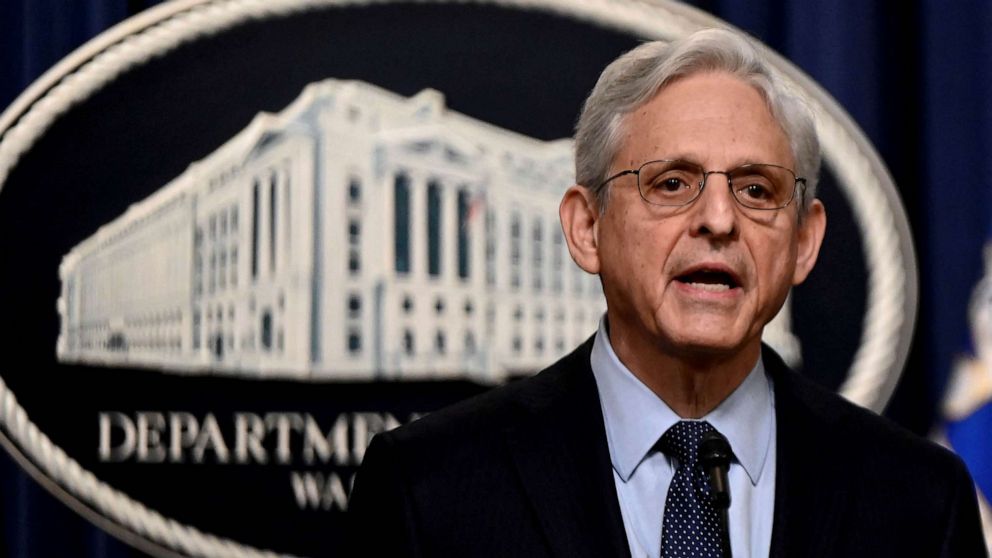 Jan. 9: Reporting broke that Garland assigned Lausch to review classified documents found at the Penn Biden Center. The White House confirmed that the president's attorneys found a "small number of documents with classified markings" in a locked closet at the center.
Jan. 10: Biden said he was "surprised" to learn that there were any government records at the Penn Biden Center, adding, "I don't know what's in the documents."
Jan. 12: The president's personal counsel called Lausch and stated that an additional document bearing classification markings was identified at the president's residence in Wilmington.
Jan. 12: In a statement, Biden's lawyers reported "a small number" of additional records with classified markings were found at Biden's Wilmington home. His lawyers continue to describe these documents as dating to Biden's vice presidency.
Jan. 12: Garland signed an order appointing Hur as special counsel and briefed the public on this decision. A spokesman for the White House counsel's office, Ian Sams, told ABC News that the White House did not get advance notice Garland was appointing a special counsel.
"Under the regulations, the extraordinary circumstances here require a special counsel appointment for this matter," Garland said.
On the same day, Biden said he was cooperating fully with Justice Department authorities.
"As part of that process, my lawyers reviewed other places where documents in my -- from my time as vice president were stored and they finished the review last night," Biden said. "They discovered a small number of documents with classified markings in storage areas and file cabinets in my home and my personal library."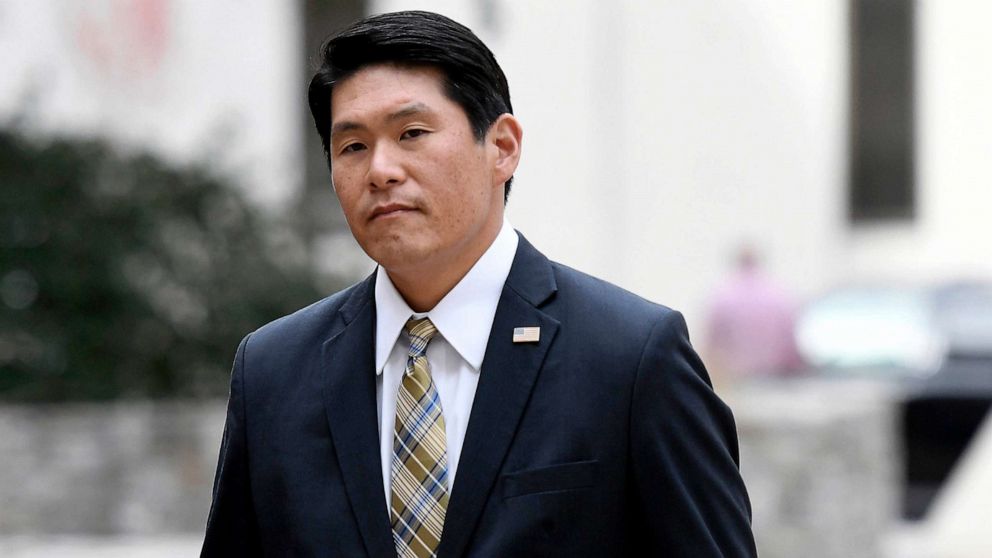 Jan. 14: A special counsel for Biden, Richard Sauber, confirmed that "five additional pages" of classified information were found when he was working with the Department of Justice to hand over a one-page classified document found days earlier at the Wilmington home. The pages were identified later on because the personal lawyers who came across the initial classified document did not have a security clearance and, according to procedures outlined by Biden's personal attorney Bob Bauer in a statement, "suspended any further search in that box, file or other specific space where the document was found."
Jan. 17: The National Archives said before they turn over records to the House Oversight Committee, the Department of Justice needed to consult with the newly appointed special counsel "to assess whether information can be released without interfering" in the investigation" into classified documents discovered at the Penn Biden Center and at President Biden's Wilmington home.
Jan. 19: For the first time since a special counsel was named to investigate, Biden commented publicly on the documents situation at the end of remarks in California about weather events there. "You know what, quite frankly, bugs me is that we have serious problems here we're talking about. We're talking about what's going on and the American people don't quite understand why you don't ask me questions about that," he told reporters. "But having said that, what's your question?"
In response to a question about why he did not reveal the documents before November's midterm elections, Biden replied that "we found a handful of documents" that had been "filed in the wrong place" and he was cooperating with the National Archives and DOJ.
"I think you're going to find there's nothing there," he said.
Jan. 20: The Department of Justice searched Biden's Wilmington home and took possession of more items containing classified information, White House counsel Richard Sauber and Biden's personal attorney Bob Bauer said on Saturday, Jan. 21, the day after the search.
The DOJ took possession of six items consisting of documents with classification markings, some from his time in the Senate, in addition to his tenure as Vice President, according to Biden's lawyers. They also took handwritten notes from his years as vice president.
Sauber said that the president and first lady Jill Biden were not present during the search, which lasted roughly 12 hours, according to Bauer. The U.S. attorney's office in Illinois confirmed on Saturday that the search was consensual.
Also on Jan. 20, the Department of Justice informed the House Judiciary Committee that it was unlikely to share information with investigators about ongoing criminal probes or any non-public information about any DOJ investigation, according to a letter obtained by ABC News.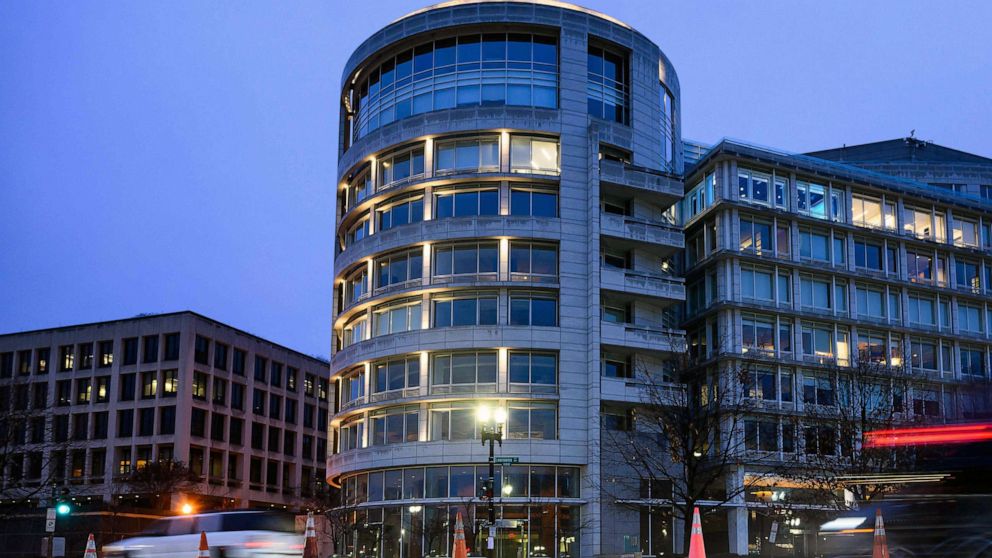 Jan. 23: The chair of the House Oversight Committee requested information from the U.S. Secret Service related to visitors at Biden's Wilmington home, as the congressional panel investigates Biden's handling of classified documents from his time out of office. In a letter to Secret Service Director Kimberly Cheatle, Rep. James Comer, requested all documents and communications from the agency related to visitor information at Biden's residence from Jan. 20, 2017, to the present.
"According to Secret Service personnel, the Secret Service 'does generate law enforcement and criminal justice information records for various individuals who may come into contact with Secret Service protected sites,'" Comer, R-Ky., wrote. He asked that any relevant documents be turned over by Feb. 6.
In a statement, Secret Service spokesperson Anthony Guglielmi said the agency was reviewing the oversight letter.
Jan. 23: In a letter sent to Comer, the White House counsel, Stuart Delery, made it clear they were not going to be handing over the requested documents anytime soon -- because he said they didn't have them. "Please note that the White House does not have possession of the documents that the National Archives and DOJ have taken possession of as part of this process," Delery wrote. Among the materials that the Oversight Committee sought were all of the classified materials that Biden's team found; documents and communications between them, the Archives and DOJ; and more. In his letter, Delery stressed repeatedly that the White House wanted to work with the committee while also respecting the integrity of the ongoing investigation. He added that the White House planned to work in "good faith" with the committee regarding their requests and that White House staff would reach out to committee staff to "arrange a time to discuss the matter."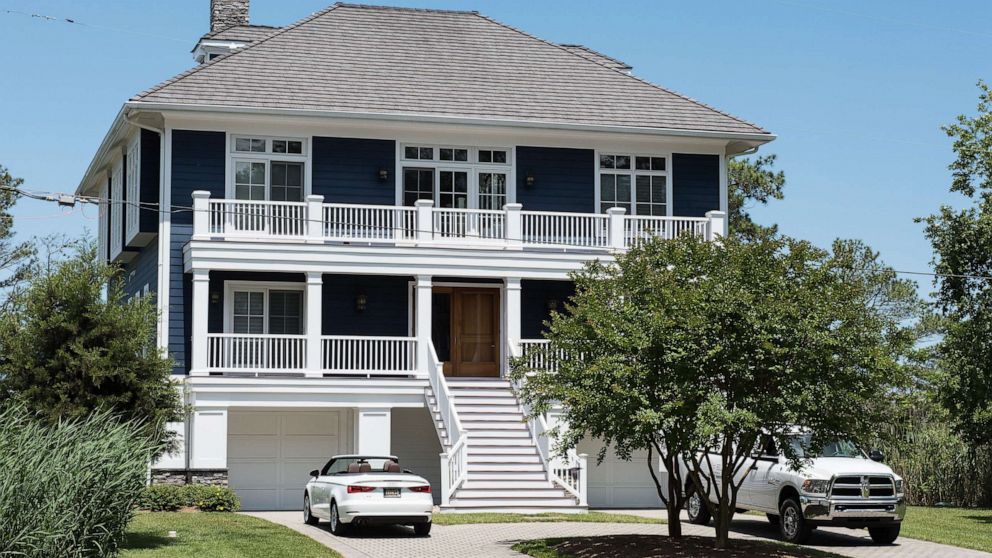 Jan. 23: Finally, in a briefing with reporters, White House counsel's office spokesperson Ian Sams would not say if Biden was also "surprised" to learn of the additional documents found at his Wilmington home -- after Biden said he was "surprised" by the materials at his old office. Sams said it was Biden's lawyers who first reached out to DOJ about the voluntary search in Wilmington on Jan. 20. Sams also wouldn't rule out a future search of Biden's vacation home in Rehoboth Beach, Delaware. He declined to detail the six items with classification markings found on Jan. 20.
Feb. 1. The FBI conducted a "planned search" of Biden's home in Rehoboth Beach, Delaware, according to Biden's personal lawyer Bob Bauer. "Under DOJ's standard procedures, in the interests of operational security and integrity, it sought to do this work without advance public notice, and we agreed to cooperate. The search today is a further step in a thorough and timely DOJ process we will continue to fully support and facilitate," Bauer said in a statement.
ABC News' Mary Bruce, Alexandra Hutzler, Oren Oppenheim, Will Steakin and Pierre Thomas contributed to this report.