PHOENIX, Arizona. -- The doors to the Arizona State Capitol building where Sen. John McCain's casket is lying in state won't be open to the public until 2:00 p.m. local time Wednesday, but that didn't stop Frank Xavier Marcial and his wife from getting in line at 7:15 a.m.
That's the time they arrived in Phoenix after driving for more than seven hours from their home in California to come pay tribute to the longtime senator.
"I wanted to give this incredible, great American my final respect and salute," said Marcial, 66, an Army and National Guard veteran himself.
"I wanted to give my spirit somehow to him for the suffering that he did in Hanoi and also for the equal suffering and belittling he endured in civilian life because he had no vices, as far as I'm concerned," he said.
Marcial was one of hundreds that lined up hours before the public viewing began.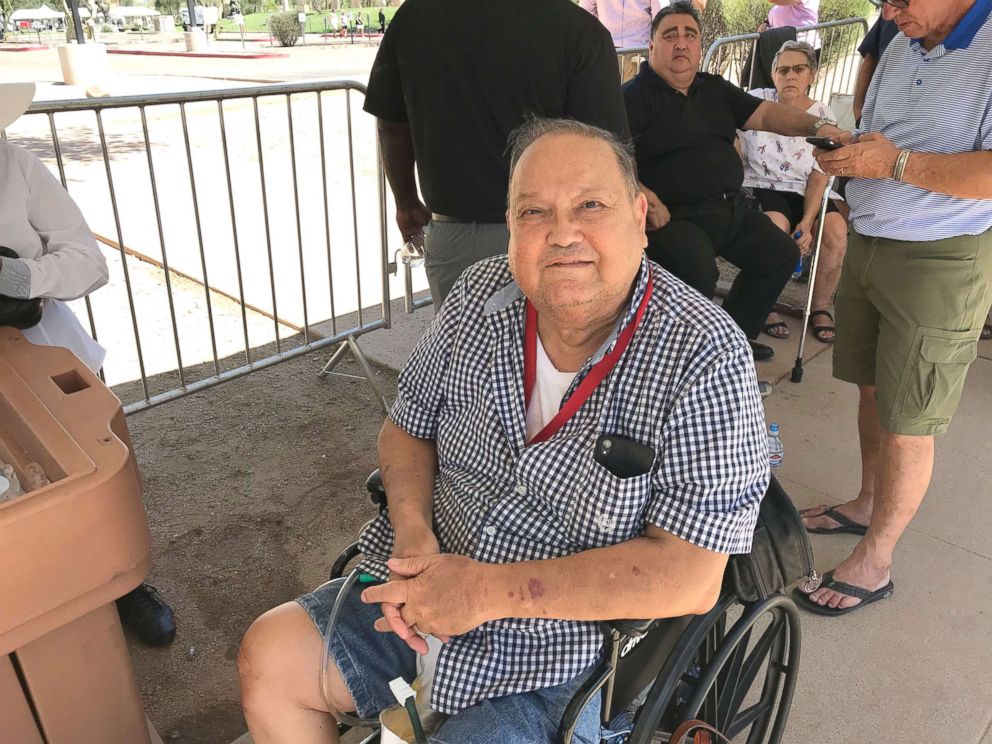 Caleb Webb, 24, got into line a little later, at around 9:30, but after a similarly long night having just finished a night shift at his hotel job nearby. Webb said he is from Cochise County in the southeastern corner of the state and he relished the five times he got a chance to meet McCain when the senator came to his county.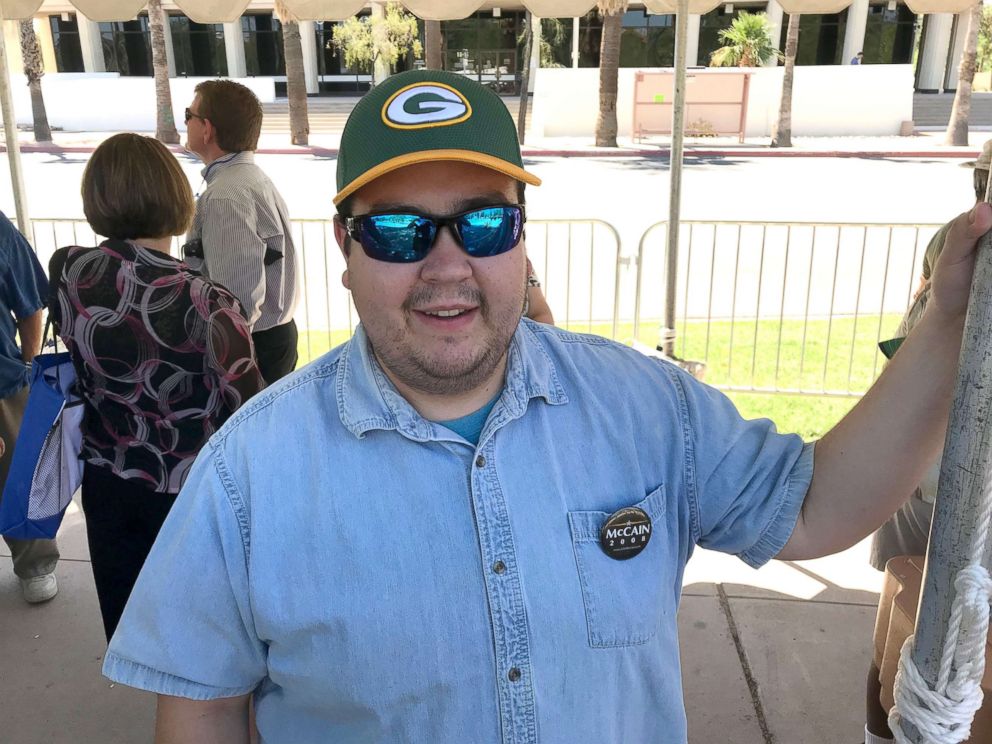 "One thing that always stood out to me was he always knew my name," said Webb, who was wearing a pin from McCain's 2008 presidential bid, in spite of being a Democrat himself.
"I felt like if there was any good day for it, today was going to be the day," he said of the pin.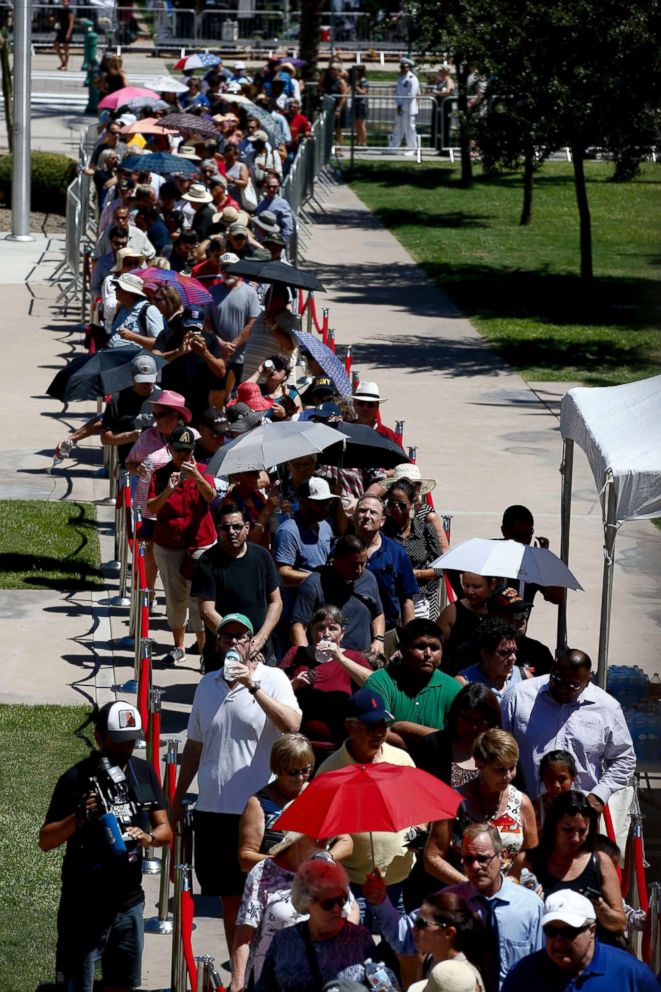 "One important thing about him that a lot of people shouldn't forget is that you can disagree as long as you're not disagreeable," Webb said.
Kassandra Morales had already put in three hours waiting on line with her two young children when she spoke to ABC News, and she knew there were many more to come. And not just before she first goes past his casket.
"This is my first stop today. I have three other kids in high school that I'm going to bring after school. They said that their hero was a rapper and that upset me. That's not a hero. I want them to witness what a real hero is and show them what freedom means," Morales said, noting that she already visited the mortuary that was holding McCain's casket over the weekend to lay flowers and a flag.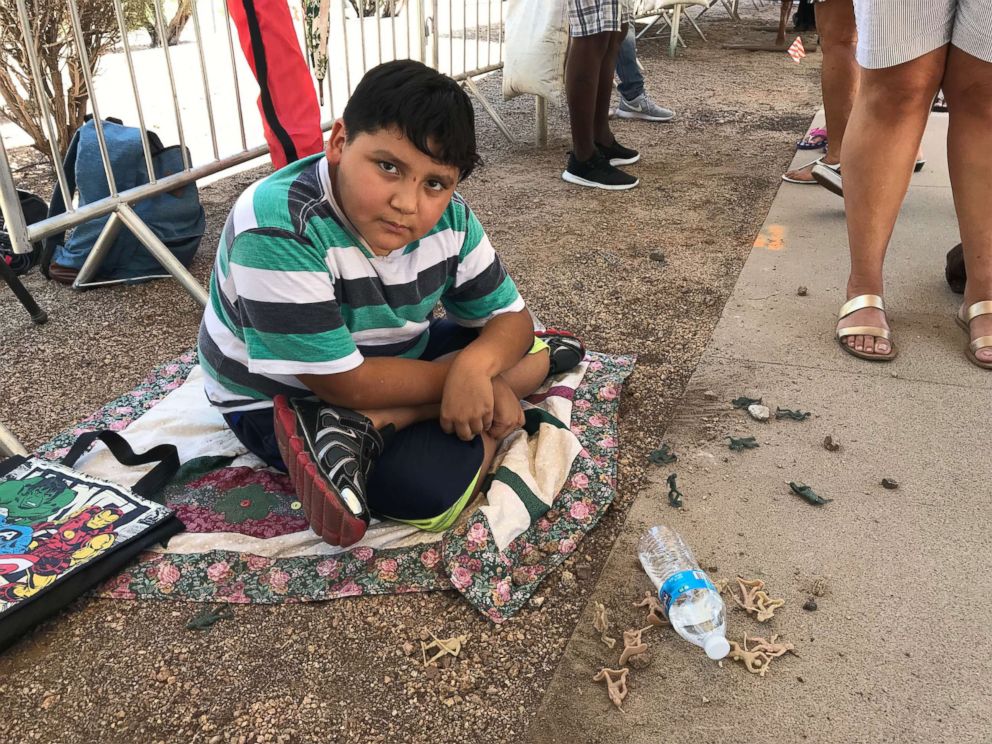 "He's my hero. He's been through a lot," she said.
She credits McCain with being the reason why she believes voting is important, having come from a family where voting wasn't valued.
"I never had anybody in my family who served, so for me he's my veteran, my hero. He's the person that I knew," she said.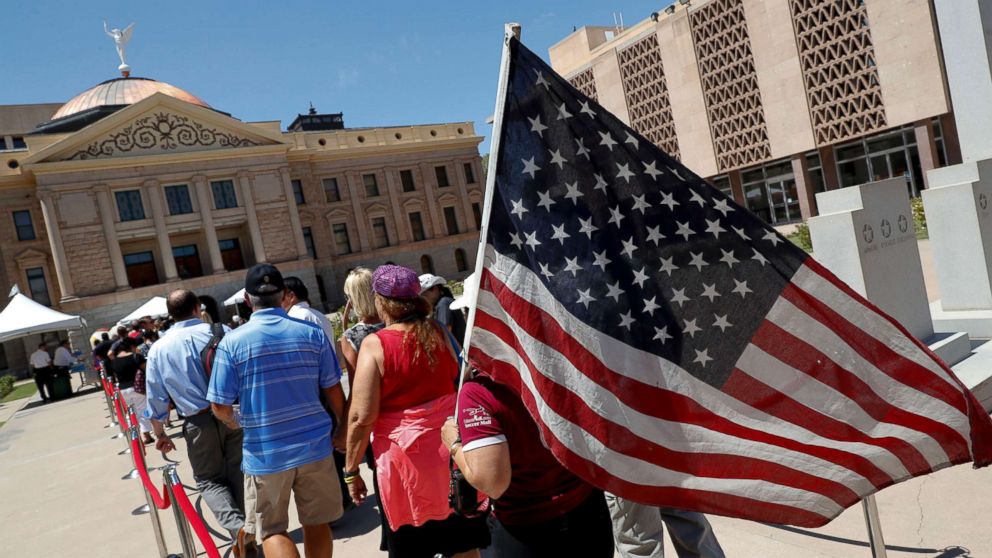 One person who knew McCain personally was Joe Freedman, who interned for McCain back when he was a first-term congressman in the 1980s.
Freedman has a decades-old picture of he and McCain on his phone and recalled one time when he said he was asked to drive the then-congressman to an event, but he was driving too fast.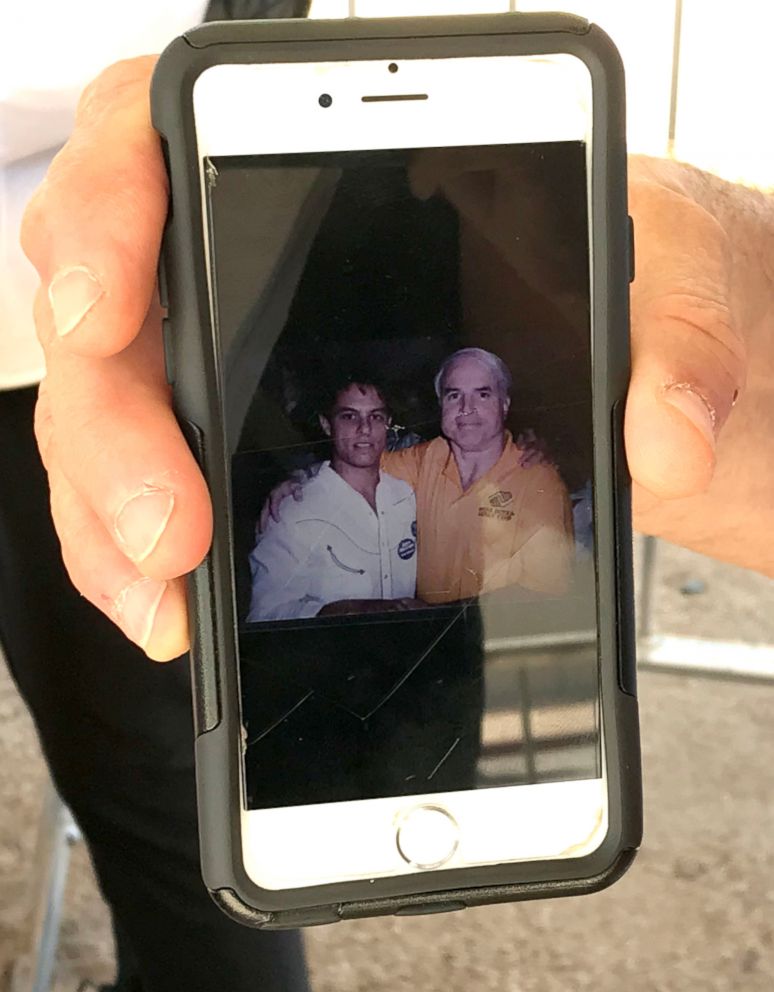 "I almost killed him! I almost killed us both. He was white-knuckling it and he said 'Hey I want to get there alive,'" Freedman said, chuckling.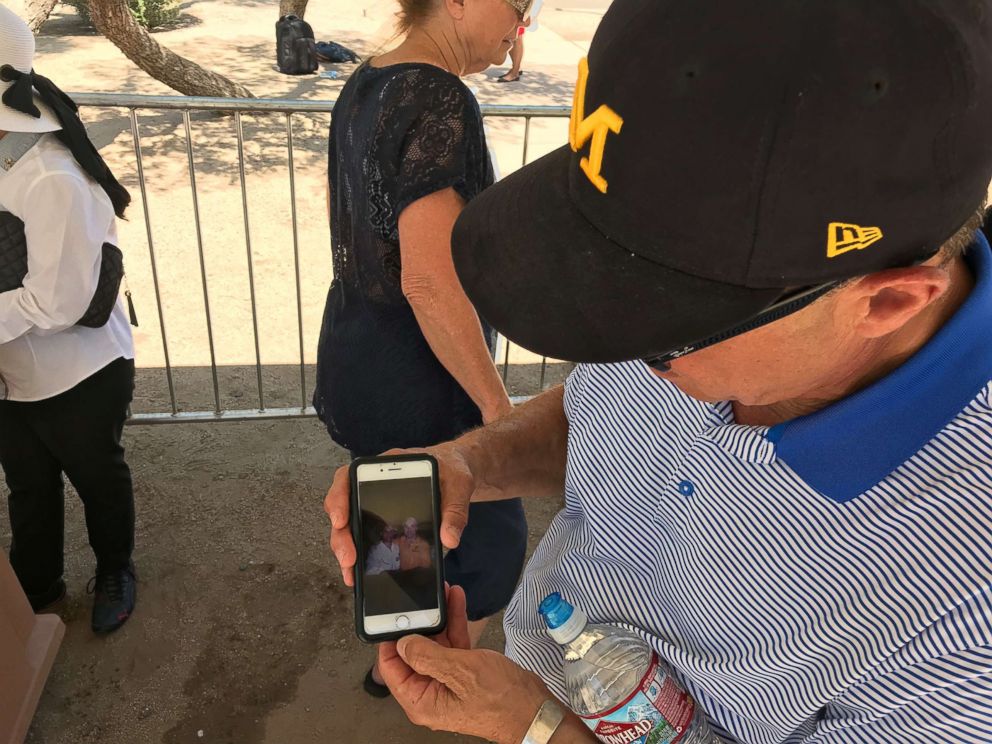 "He was completely down to earth as a man and a person," Freedman said.
"All people were the same level as him. There was no caste system in John McCain's life," he said.
Phoenix native Chasity Pullin likewise said that McCain exuded a relatability that drew her to him.
"To me, I just felt like even though you may not have ever met John McCain you were able to relate to John McCain," said Pullin.
"I think this is a humbling experience for a lot of people," she said.
Pullin's company, whose offices are nearby, offered to let employees leave to pay their respects for the day, but others had to go more out of their way to be there.
Francis Rodgers, 64, extended a cross-country road trip by two days to be in Phoenix to pay tribute.
"I went to Bobby Kennedy's funeral 50 years ago and if you ask me, McCain accomplished as much as any of the Kennedys," said Rodgers.