Alexandria Ocasio-Cortez, a 28-year-old former Bernie Sanders organizer, has defeated Democratic incumbent Rep. Joe Crowley, the fourth-ranking Democrat in the House.
Crowley, a lawmaker whose name is often mentioned as a replacement for Nancy Pelosi and the next Speaker of the House if the Democrats take back the majority in that chamber, is the first Democratic incumbent to lose a primary this cycle.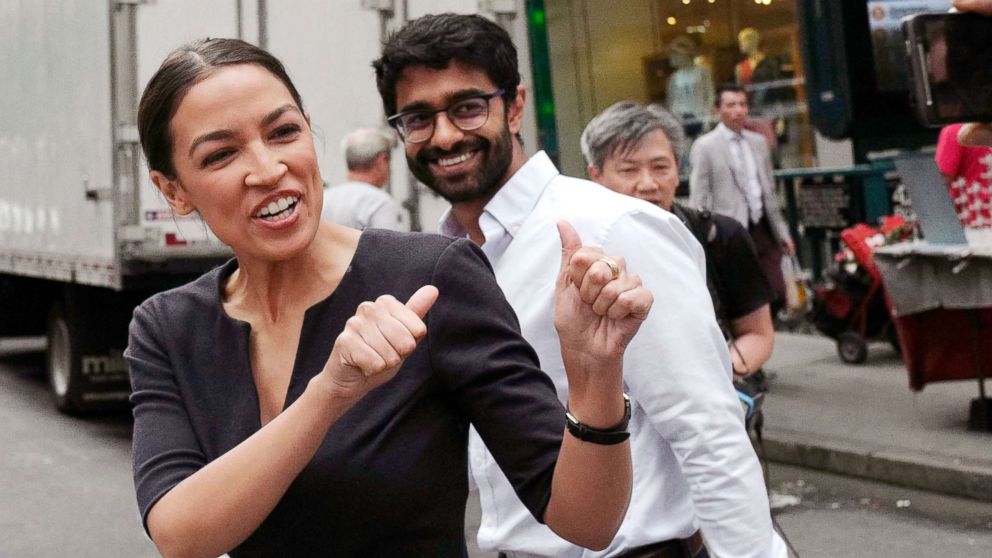 Ocasio-Cortez won the race for New York's 14th Congressional District with a substantial margin over Crowley. The Bronx native, who has not previously run for elected office, is the first primary challenge Crowley has seen in 14 years.
According to election returns from the New York Secretary of State, Ocasio-Cortez holds a more than 15 percent lead over Crowley with 440 out of 449 precincts in the district reporting.
A member of Democratic Socialists of America, Ocasio-Cortez ran on a proudly leftist platform, calling to abolish the U.S. Department of Homeland Security Immigration and Customs Enforcement (ICE), fund Medicare-for-all and a federal jobs guarantee, and crack down on Wall Street.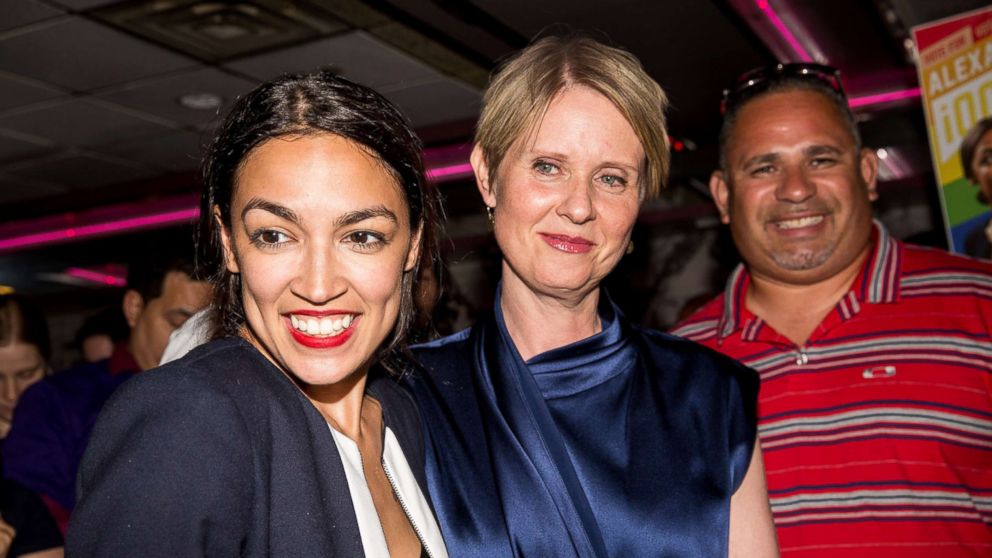 Ocasio-Cortez's grassroots campaign raised just $300,000 to Crowley's war chest of $3,354,370, but garnered significant attention for her campaign announcement video, which went viral.
The primary is in a deep-blue district, all but guaranteeing Ocasio-Cortez a seat in the House come November. She would also make history as the first woman in her twenties to be elected to Congress.
Crowley had been mentioned as a potential candidate for Speaker of the House, should Democrats retake the House of Representatives.
The congressman came under fire this week for sending a proxy on Monday to debate Ocasio-Cortez on his behalf. The surrogate, former New York City Councilwoman Annabel Palma, was not a staff member on Crowley's campaign, but a commissioner in the office of Mayor Bill De Blasio.
In an opinion piece last week, the New York Times Editorial Board – which did not make an endorsement in the race – chastised Crowley's decision to skip the debate. Ocasio-Cortez, whose mother is Puerto Rican, told ABC News she found the choice to send a Latina surrogate "bizarre," and noting that Crowley was just minutes away from the debate, attending an event in Queens.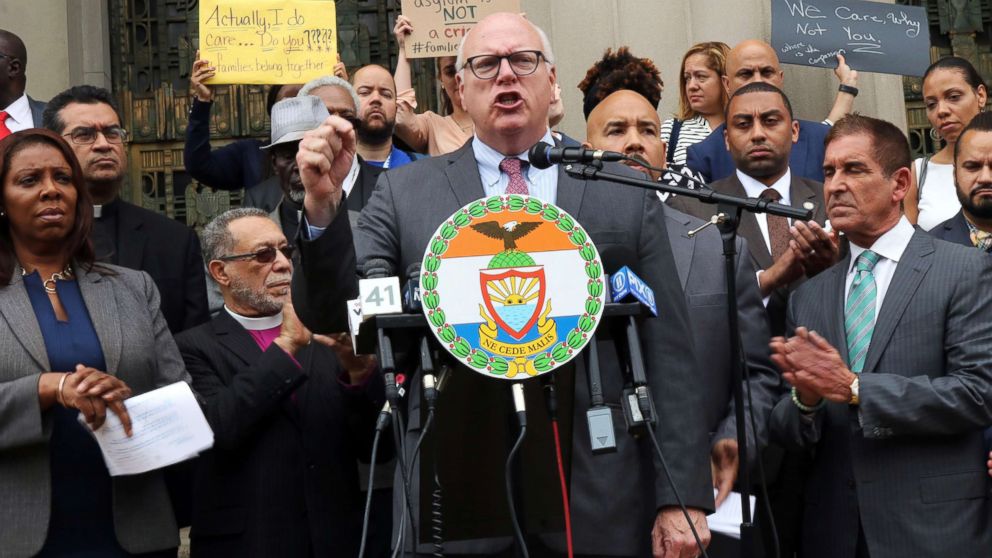 "He didn't show up to the Bronx," she told ABC News. "What it gets interpreted as is absentee leadership, it's leadership that fundamentally does not care about or understand our community."
"The fact that he was 20 minutes away just added salt to the wound for Bronx and Queens families. And it really just sent a very clear message that he just didn't care to be there," she told ABC News.
Ocasio-Cortez traveled this past Sunday with progressive groups, including Voto Latino, to a detention center in West Texas along the U.S.-Mexico border to protest the Trump administration's "zero tolerance" policy that led to the separation of some immigrant children from their families.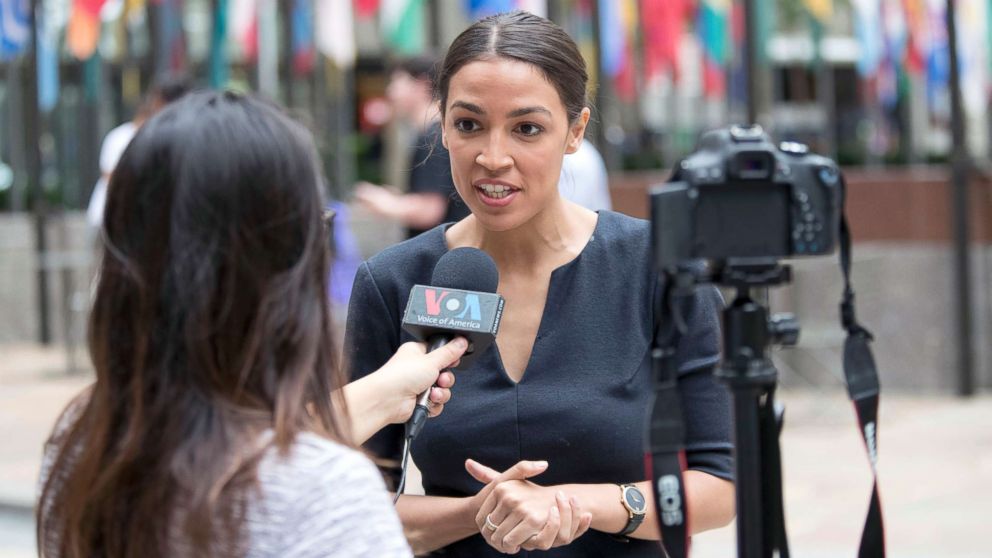 She also called for a "full audit" of state coffers potentially funding ICE detention centers.
"Every state needs to divest from ICE detention facilities now. Our government needs to do a full audit, and if we are providing any real estate leases to these facilities, if we are accepting any campaign contributions from these detention contractors, we have to divest," she told ABC News last week.
Crowley conceded the race to Ocasio-Cortez Tuesday night, first by playing the ballad, "Born to Run," on his guitar.
Rep. Joe Crowley, D-N.Y., was defeated by Alexandria Ocasio-Cortez, a 28-year-old former Bernie Sanders organizer.
His performance was followed by a more formal acknowledgement of his unexpected loss, saying in a statement, "It has been the honor of a lifetime to represent Queens and the Bronx."
"I want to congratulate Ms. Ocasio-Cortez on her victory tonight. I look forward to supporting her and all Democrats this November," Crowley said in the statement, "The Trump administration is a threat to everything we stand for here in Queens and the Bronx, and if we don't win back the House this November, we will lose the nation we love. This is why we must come together. We will only be able to stop Donald Trump and the Republican Congress by working together, as a united Democratic Party."
President Trump also reacted to the news Tuesday night, referring to the incumbent as "Big Trump Hater Congressman Joe Crowley."
The victory also has the potential to influence the high-profile race between former Sex In the City actress progressive Cynthia Nixon, who swapped endorsements with Ocasio-Cortez just yesterday.
Nixon released a statement Tuesday night congratulating Ocasio-Cortez on her victory.
"This is a victory for the people over the powerful, for the grassroots over the establishment, for progressive Democrats over corporate Democrats. This is what happens when you give people a choice. They show up and they reject the status quo," Nixon said in her statement.
Sen. Bernie Sanders also congratulated her on her "extraordinary upset."
ABC News' Kendall Karson contributed to this report.