Ex-Hunter Biden associate Devon Archer testifies President Biden didn't discuss 'commercial business': Transcript
The transcript lends more detail to Archer's commentary on the Biden "brand."
House Republicans on Thursday released the complete transcript of Devon Archer's testimony before the Oversight panel, the substance of which became a subject of debate along party lines after the former business associate of President Joe Biden's son Hunter Biden appeared on Capitol Hill earlier this week, providing the most detailed account to date on some of the ways in which the younger Biden is said to have used would use his family name to broker business deals.
Lawmakers such as House Oversight Committee Chairman James Comer, R-Ky., had already declared victory after Archer's testimony. But the transcript lends a bit more detail to Archer's commentary on the value of the Biden family "brand" to Burisma and Hunter Biden's interactions with his father, President Joe Biden, including what he said were two dinners attended by the elder Biden -- in 2014 and 2015, both at Washington, D.C.'s Café Milano -- and some of their business associates.
The transcript provides the full interaction where Archer details that Hunter Biden at times would put his father on speakerphone at business dinners. Archer said he recalls that Hunter Biden put his father on speakerphone or referenced his father being on the phone in front of business associates "maybe 20 times" in the 10 years that Archer and Hunter Biden were business associates, per the transcript -- which included a period when Biden was vice president.
When pressed whether it was "odd" for Hunter Biden to put his father on the phone at business meetings, Archer said, "it's quite obvious what we're talking around," before stating that "part of what was delivered is the brand," the transcript shows.
The transcript sheds light on how Archer, a one-time business associate of Hunter Biden's, took pains in the hearing not to incriminate the Bidens without completely absolving them of wrongdoing.
"Then-Vice President Biden joined Hunter Biden and his business associates for dinners or by phone over 20 times to sell 'the brand' and send a signal about their power, access, and influence," the House Oversight Committee said in a statement announcing the release of the transcripts.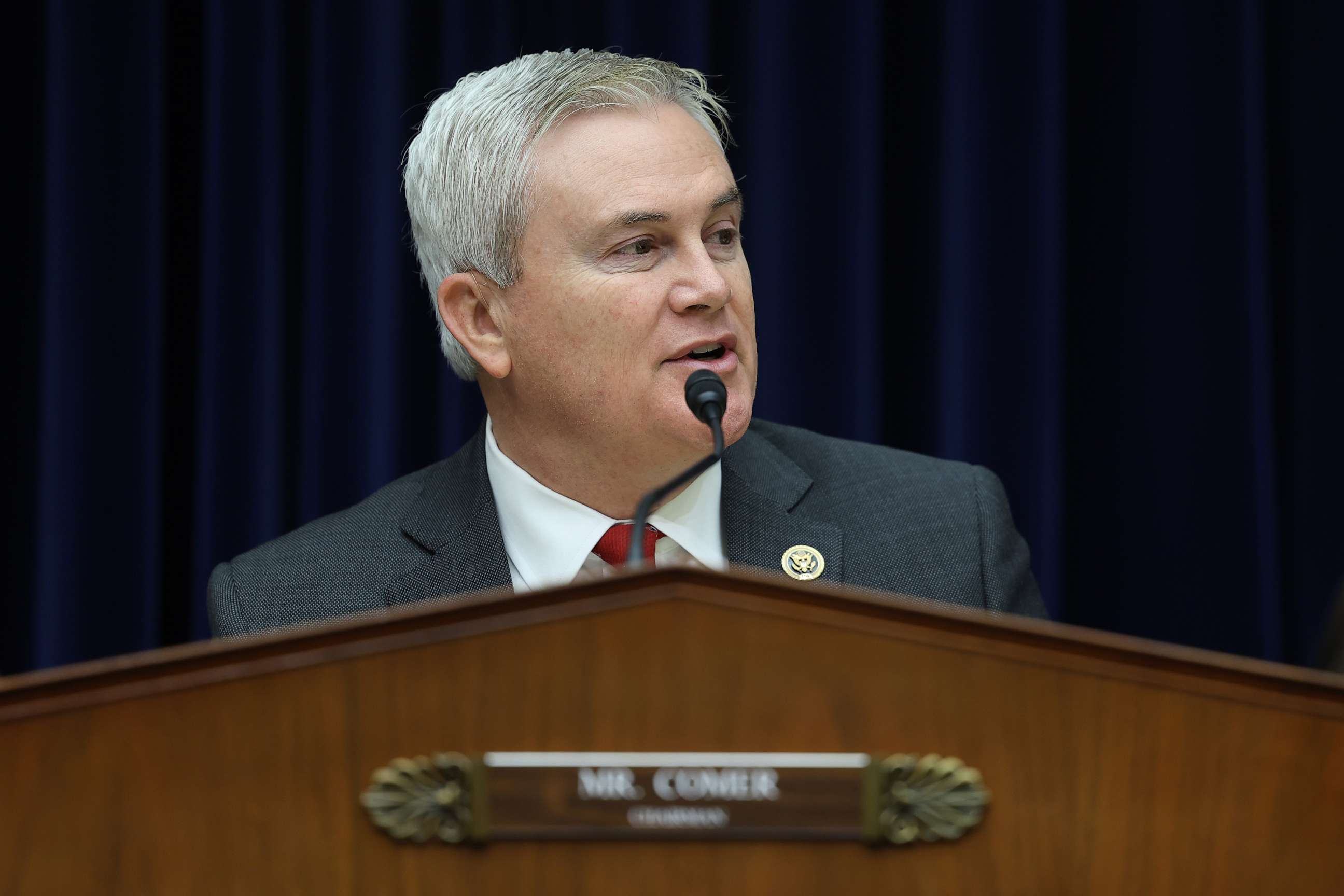 Democrats on the committee blasted Republicans' handling of the investigation.
"Once again, Committee Republicans' priority investigation into President Biden has failed to produce any evidence of wrongdoing by President Biden. ... The transcript released today shows the extent to which Congressional Republicans are willing to distort, twist, and manipulate the facts presented by their own witness just to keep fueling the far-right media's obsession with fabricating wrongdoing by President Biden," Ranking Member Jamie Raskin said following the Thursday release.
Archer testified that Joe Biden's interactions with Hunter Biden's associates were "not related to commercial business," that Joe Biden had no involvement with Burisma, the Ukrainian oil conglomerate on whose board both Archer and Hunter Biden served; that the elder Biden never took any actions to benefit Burisma or Hunter Biden; and that Hunter Biden never asked his father to take any actions that would help his clients, according to the fully transcribed interview with the committee.
Both Democrats and Republicans claimed their key points were proven in the wake of Archer's high-profile testimony behind closed doors. Archer, who served with the younger Biden on Burisma's board between 2014 and 2016, testified that Hunter Biden was providing "an illusion of access to his father, other than social" -- a point highlighted by Rep. Dan Goldman, D-N.Y.
"In return for pressure from Burisma, he had to give the illusion -- he used that term, the 'illusion' -- of access to his father, and he tried to get credit for things that he, that Mr. Archer testified Hunter had nothing to do with, such as when Vice President Biden went to Ukraine on his own," Goldman said.
But Republicans highlighted Archer's discussion of the value of the "Biden brand" to Burisma's business dealings.
"The value was -- the value that Hunter Biden brought to it was having -- you know, there was -- the theoretical was corporate governance, but obviously, given the brand, that was a large part of the value. I don't think it was the sole value, but I do think that was a key component of the value," Archer said, according to the transcript.
"You keep saying 'the brand,' but by 'brand' you mean the Biden family, correct?" asked James Mandolfo, the Oversight Committee's general counsel and chief counsel for investigations, to which Archer responded, "Correct," according to the transcript.
Archer arrived on Capitol Hill on Monday with his own nagging legal travails. He was convicted on federal tax charges in 2018 as part of a conspiracy to defraud a Native American tribe. The conviction was overturned, reinstated and appealed before the appeal was rejected.
Archer is expected to report to prison in the coming months, pending a possible appeal to the U.S. Supreme Court. But his counsel recently said a report date would be premature in light of "his anticipated continuing appeal," according to court documents.
ABC News' Alexandra Hutzler contributed to this report.