The former U.S. ambassador to Ukraine has told House investigators that she was "incredulous" that she was removed based on "unfounded and false claims by people with clearly questionable motives," according to her reported prepared remarks at her deposition Friday before three House committees as part of their impeachment investigation.
Marie Yovanovitch, who was recalled in the spring, said she was told President Donald Trump pressured the State Department to remove her based on allegations by associates of Trump's personal lawyer, Rudy Giuliani.
"Contacts of Mr. Giuliani may well have believed that their personal financial ambitions were stymied by our anti-corruption policy in Ukraine," she said, according to her opening statement reported by The New York Times and other news outlets. The Times posted the statement although it's not clear how much Yovanovitch read from it.
Yovanovitch said, after being told in late April that she needed to leave immediately -- "to be on the next plane" -- she met with Deputy Secretary of State John Sullivan.
"He said that the President had lost confidence in me and no longer wished me to serve as his ambassador. He added that there had been a concerted campaign against me, and that the Department had been under pressure from the President to remove me since the Summer of 2018," according to the remarks. "He also said that I had done nothing wrong and that this was not like other situations where he had recalled ambassadors for cause."
"Equally fictitious is the notion that I am disloyal to President Trump," she said.
"Although I understand that I served at the pleasure of the President, I was nevertheless incredulous that the U.S. government chose to remove an Ambassador based, as best as I can tell, on unfounded and false claims by people with clearly questionable motives," she said in the statement. "To make matters worse, all of this occurred during an especially challenging time in bilateral relations with a newly elected Ukrainian president. This was precisely the time when continuity in the Embassy in Ukraine was most needed."
Yovanovitch , arrived on Capitol Hill earlier Friday surrounded by news cameras for the closed-door deposition with House committees looking into whether President Trump committed impeachable offenses in asking a foreign country to investigate his political rivals, according to multiple congressional officials with knowledge of the probe.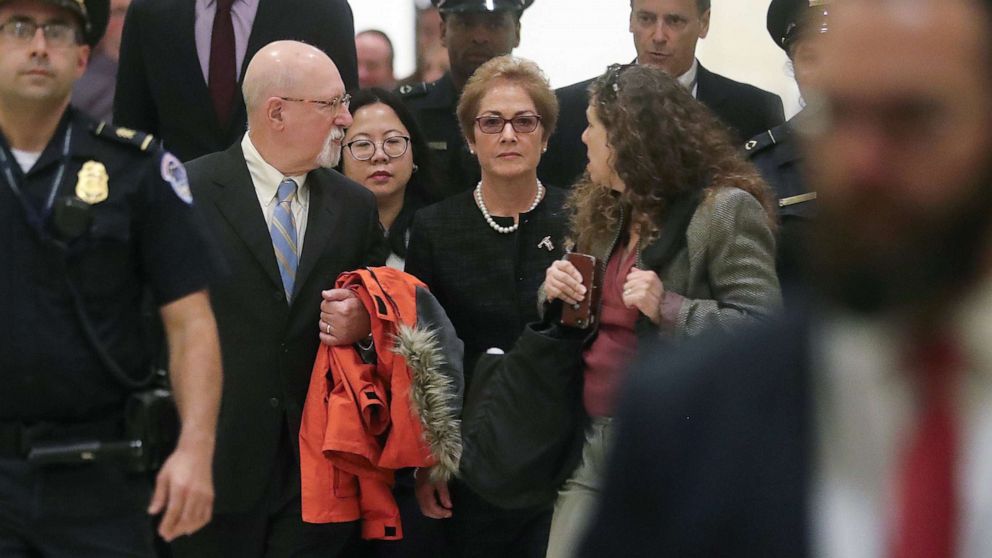 Yovanovitch's appearance comes after the State Department instructed multiple officials not to testify before Congress and the White House refused to cooperate with the Democrats' investigation, calling it a "dangerous" effort to "overturn the results of the 2016 election."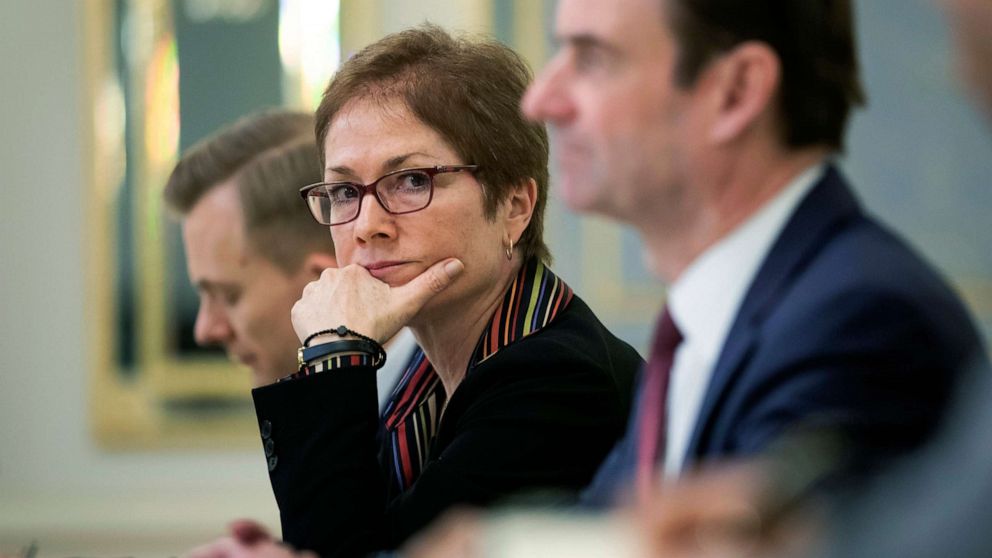 On Friday afternoon, the three chairmen of the House committees released a statement saying that "the State Department, at the direction of the White House" had told her not Thursday night not to appear, calling it "the latest example of the Administration's efforts to conceal the facts from the American people and obstruct our lawful and constitutionally-authorized impeachment inquiry."
In response, they said, the House Intelligence Committee issued a subpoena.
Earlier this week, the State Department blocked U.S. Ambassador to the European Union Gordon Sondland from appearing for his deposition just hours before Sondland, a Trump megadonor, was to testify.
On Friday morning, however, Sondland's lawyer issued a statement saying Sondland would appear after all on Oct. 17.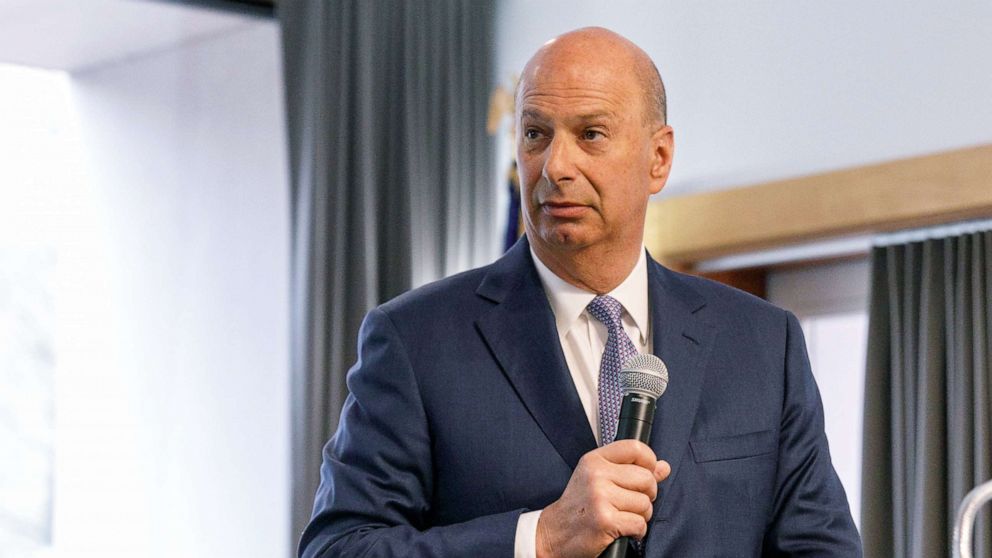 "Notwithstanding the State Department's current direction to not testify, Ambassador Sondland will honor the Committees' subpoena, and he looks forward to testifying on Thursday," the statement said. "Ambassador Sondland has at all times acted with integrity and in the interests of the United States. He has no agenda apart from answering the Committees' questions fully and truthfully," it said.
Yovanovitch, is still a member of the Foreign Service.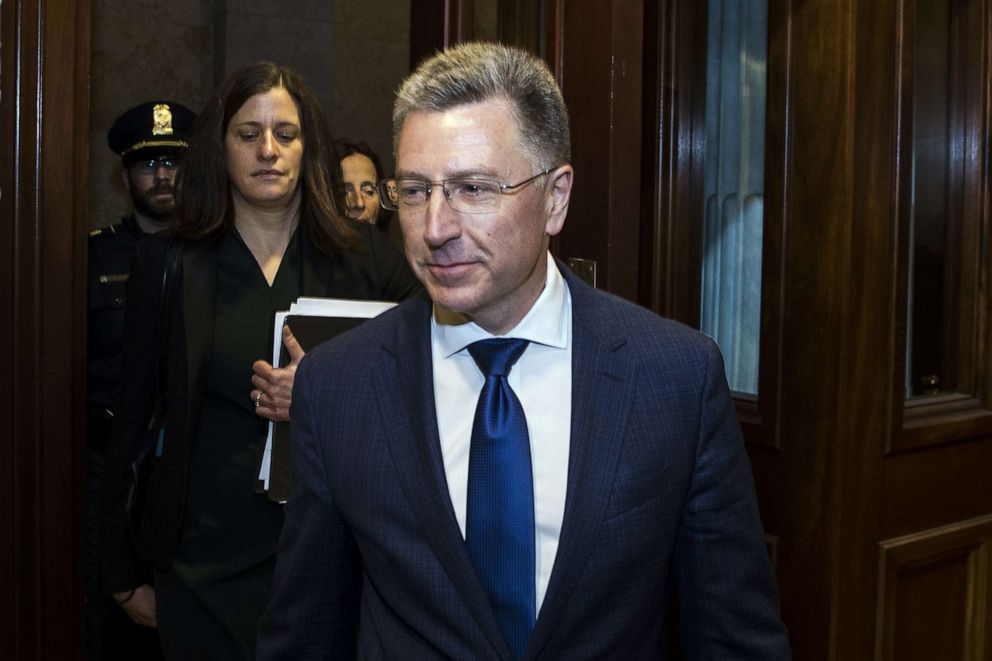 She is one of a handful of current and former diplomats and administration officials Democrats have sought to question about events surrounding Trump's July phone call with Ukrainian President Volodymyr Zelenskiy, his attempts to encourage Zelenskiy to investigate former Vice President Joe Biden's son Hunter, and the initial withholding of military aid to Ukraine.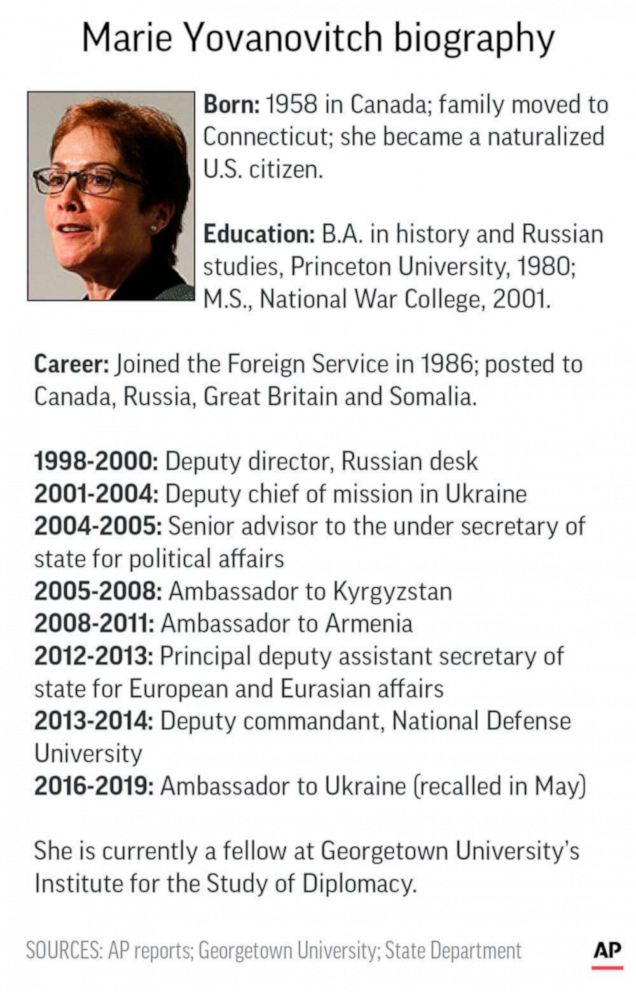 The call, first revealed in a complaint from an intelligence community whistleblower, coupled with a resulting inquiry by the intelligence community inspector general, prompted House Democrats to open an impeachment inquiry, which could lead to a vote to impeach Trump by the end of the year.
ABC News has also learned that the president's former Russia adviser Fiona Hill has agreed to sit down with congressional investigators on Monday. She is expected to face questions about her knowledge, if any, of the Ukraine episode.
Hill recently left her White House post at the National Security Council, and her testimony on Capitol Hill comes after an appearance by Kurt Volker, the former U.S. special envoy to Ukraine.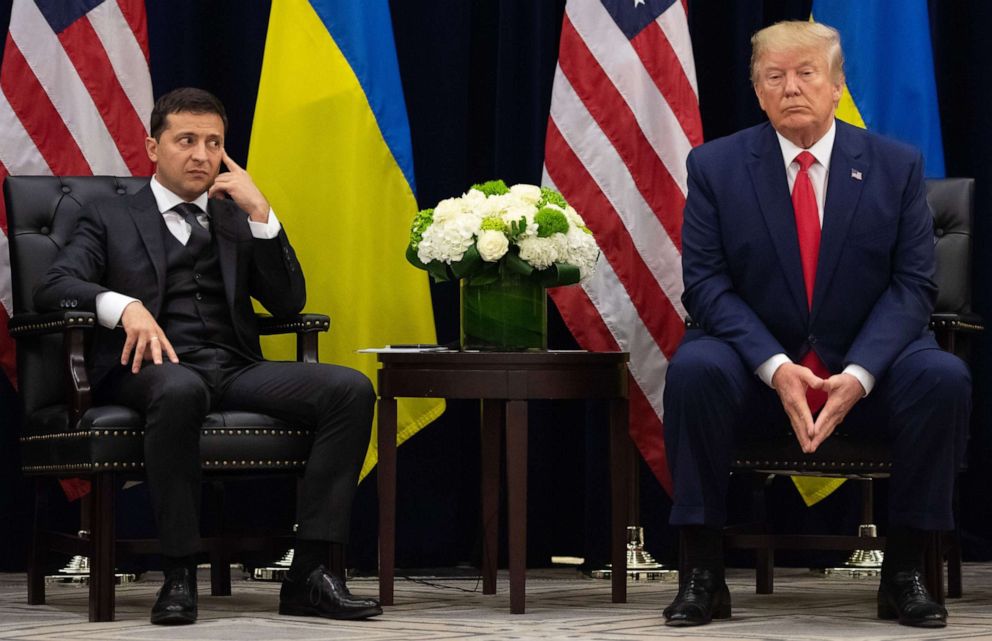 Volker, who appeared on Capitol Hill last week, provided 67 pages of texts to Congress that show an apparent effort by Trump officials to force Ukrainian officials to look into possible corruption by Biden and his son, Hunter, who served on the board of an oligarch-run Ukrainian energy company.
President Trump, despite admitting that he wanted the Bidens investigated, has said he did nothing wrong.
Democrats have accused Trump of abusing his office and potential campaign finance violations.
Yovanovitch, a respected 30-year career diplomat, was attacked by Giuliani and others who embraced an unproven, right wing conspiracy theory that the ambassador was part of a liberal scheme to bring down former Trump campaign chairman Paul Manafort, who pleaded guilty to fraud and lying to federal officials.
Trump, in his July phone call with Zelenskiy, referred to Yovanovitch as "bad news."
"I heard very bad things about her," Trump said to reporters at the White House last week. "And I don't know if I recalled her or somebody recalled her, but I heard very, very bad things about her for a long period of time. Not good."
Yovanovitch was accused of impeding a Ukrainian investigation into the Bidens - an allegation the State Department said at the time was "outright fabrication."
ABC News has repeatedly asked the State Department for comment on Yovanovitch's appearance.