House Democrats on Thursday launched a marathon 12-hour public reading of Robert Mueller's redacted report in an effort to bring attention to the special counsel's findings as Democrats battle with the Trump administration over investigations into Mueller's conclusions, President Donald Trump's finances and a range of administration policies and actions.
More than two-dozen Democrats planned to take part in the demonstration, which is expected to run through the night and into Friday morning.
Democrats read from the publicly-released report in the House Rules Committee hearing room, after a smaller group of members read from portions of the report on the House floor earlier this week.
Democrats have accused Trump of coordinating an unprecedented campaign against congressional oversight authority, stonewalling various House committees' inquiries and requests for information, documents and interviews. The reading, which Republicans derided as a stunt, is part of a larger effort from Democrats to raise public awareness of Mueller's conclusions.
The special counsel's report outlined several episodes of potential obstruction of justice by Trump, but made no conclusion as to whether Trump obstructed justice. Mueller also found no evidence that Trump or Trump campaign officials conspired with Russia to influence the 2016 presidential election.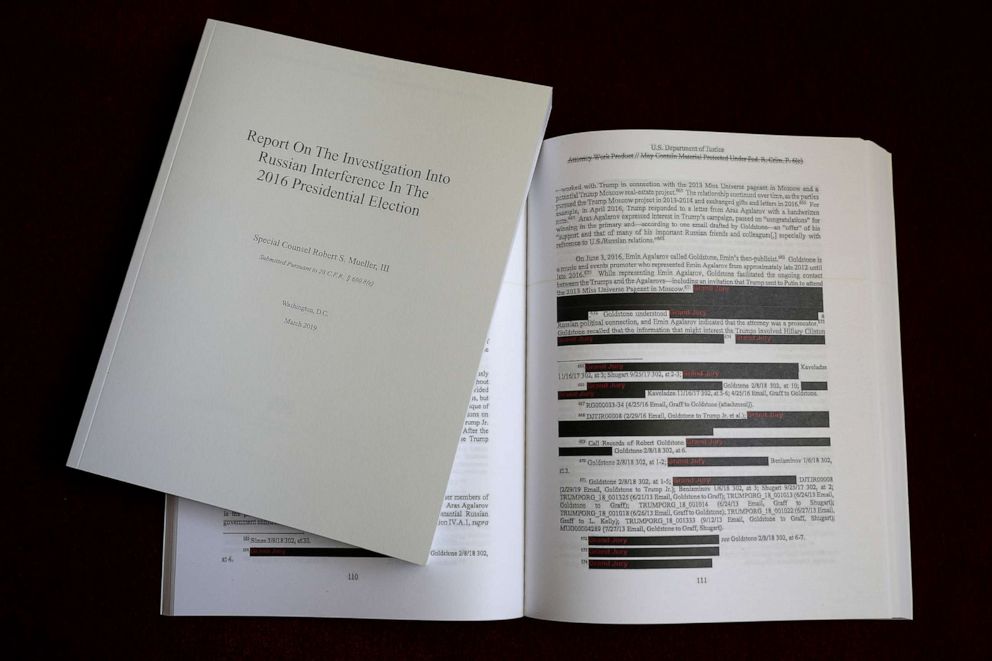 "The American people need to hear from the report itself," Rep. Mary Gay Scanlon, D-Penn., a member of the House Judiciary Committee, said Thursday. "Summaries won't do."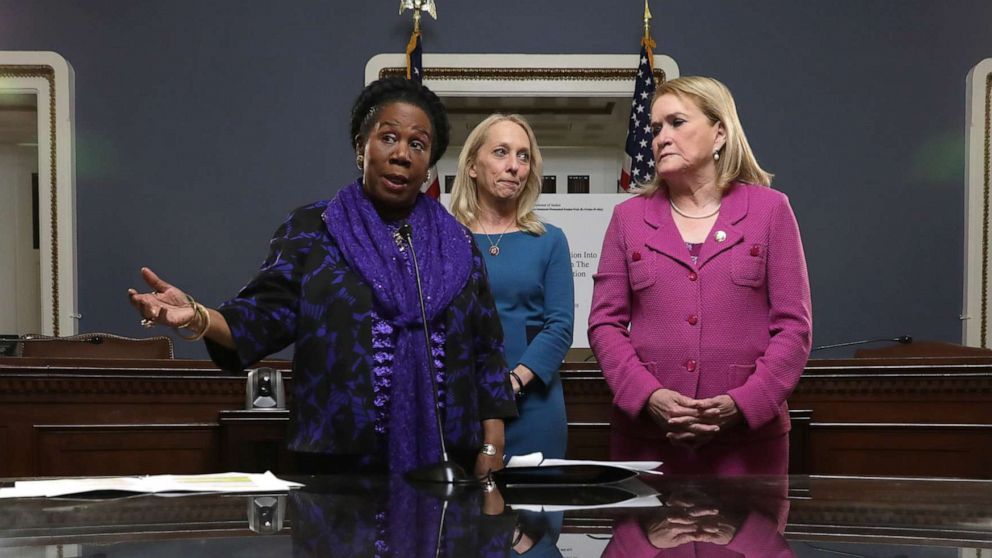 Even as they read from the publicly-released report, Democrats have continued to press for access to more information.
The Justice Department has not complied with subpoenas from the House Judiciary and Intelligence Committees for the unredacted Mueller report and underlying evidence and intelligence gathered by federal investigators. The Justice Department has offered a select group of senior lawmakers more access to the report behind close doors at the Justice Department, but Democrats have rejected the offer, and have not viewed the less-redacted report in a classified setting.
The House Judiciary Committee has advanced a resolution to hold Attorney General William Barr in contempt of Congress over the move, and the House Intelligence Committee could take similar action in the coming days.