Among the oddities to unpack from a most unusual first day of the new Congress is that Rep. Kevin McCarthy might have seen something like this coming, back when the last Congress was just a few weeks old.
In the messy and ugly aftermath of Jan. 6, with Donald Trump impeached for a second time and Republican Party leaders considering the party's future, the House GOP leader made the fateful decision to visit the disgraced former president at his Mar-a-Lago resort in Florida.
McCarthy's calculation, that there was no path forward for Republicans that didn't keep Trump close, may have been right based on intraparty realities. But the fallacy of finding unity under the Trump banner has now been thoroughly -- and rather embarrassingly, for McCarthy and his allies and many other Republicans -- exposed.
That happened Tuesday on what should have been a moment of triumph for McCarthy and his colleagues. Three roll-call votes for speaker not only failed to secure the speakership for McCarthy or anyone else but each time generated the most votes for the Democratic leader, Rep. Hakeem Jeffries -- an unprecedented outcome that hints at the governing difficulties Republicans will have in the House from here.
McCarthy even had Trump himself in his corner in his bid for speaker. But he was unable to secure the job mainly because of holdouts among MAGA-loyal Republicans who have been railing against current GOP leadership in ways that echo Trump's critiques of the establishment.
"We do not have the tools to stop the swamp from rolling over people," Rep. Chip Roy, R-Texas, said in nominating Rep. Jim Jordan, R-Ohio, for speaker instead of McCarthy.
Jordan, for his part, publicly backed McCarthy in a speech just before Roy spoke. But the defections continued.
"Maybe the right person for the job of speaker of the House isn't someone who has sold shares of themselves for more than a decade to get it," Rep. Matt Gaetz, R-Fla., said in a stinging and not-so-veiled reference to McCarthy.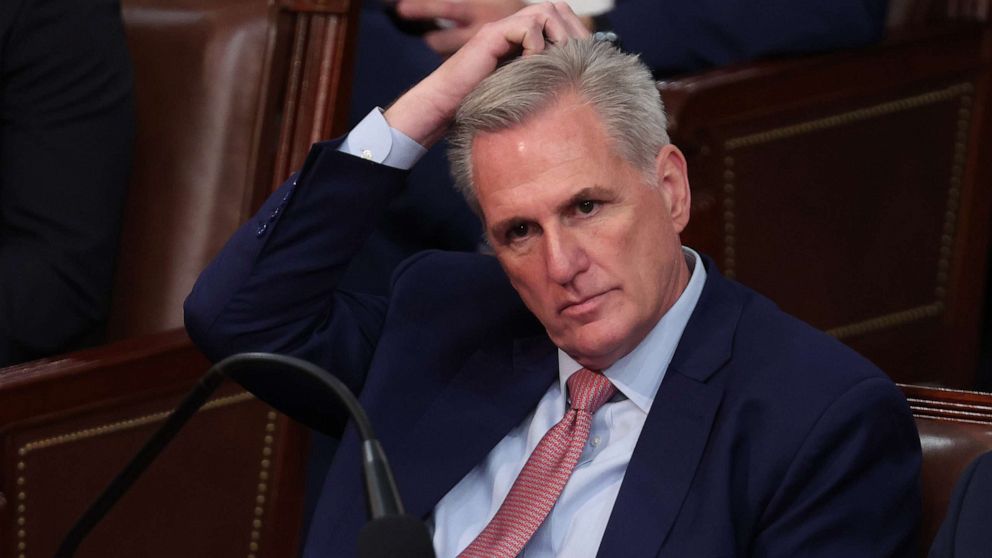 Earlier in the day, McCarthy blasted those organizing against him as members of Congress who are "trying to fight for their own personal items instead of fight for the country." He wasn't talking about Trump, of course, but it's a sentiment of selfishness other Republicans have used to decry their last president.
Looming over the odd proceedings of the long day was the fact that this was supposed to be the easy part. Republicans have had two months to ponder why they didn't win a bigger majority in the midterm elections, and their only real task as the new Congress began was to choose one of their own to become speaker.
That choice itself was supposed to be settled inside the Republican Party right after the November election, when McCarthy won another vote as GOP leader. He fought for the majority his party won, over more than a decade of recruitment and, more recently, a close allegiance he forged with Trump.
Visions of a different GOP path were evident on the same inaugural day of Congress, on the other side of the Capitol. Sen. Mitch McConnell survived Trump taunts to break the record as the longest-serving leader of either party in the Senate, as another Trump antagonist prepared to leave the chamber while calling out "screamers on the right and left."
"The stupidity of tribalism has made politics primarily about partisan identities, not persuasion or policy," Sen. Ben Sasse, R-Neb., who accepted a job leading the University of Florida, wrote in a Wall Street Journal op-ed.
The Senate that Sasse is leaving and McConnell is staying with is one where Republicans remain in the minority, having lost a seat in an election where they expected a landslide win. That can be laid at the feet of Trumpism as well: If not for what McConnell called "candidate quality," the GOP may well have new senators in states including Arizona, Georgia, Nevada, New Hampshire and Pennsylvania.
The chaos had Democrats gleeful as they sat out the infighting. Rep. Pete Aguilar, R-Calif., nominated Jeffries by exulting that "he does not grovel to or make excuses for a twice-impeached so-called former president" -- a reference to McCarthy's fealties to Trump.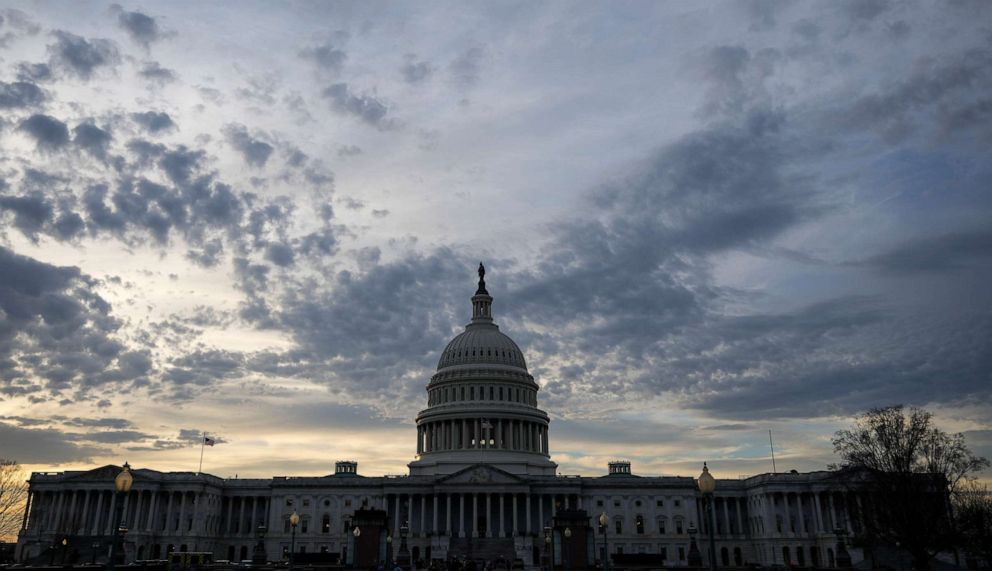 Meanwhile, some of the most strident Trump backers who are behind McCarthy said they were livid with their colleagues. Rep. Marjorie Taylor Greene, R-Ga., called the failure to elect a speaker "the worst thing that could possibly happen" and said GOP holdouts "are playing Russian roulette with our hard-earned Republican majority."
The disastrous first day of GOP control of the House is about more than a bad first impression. For whoever winds up winning, it speaks to the difficulties for keeping Republicans together for actual governance. They will eventually have to address legislation to fund the federal government, among other priorities, in a period where a divided Washington would strain alliances in the best of scenarios.
McCarthy has etched his career around keeping Republicans united -- by being a friend to his colleagues who would lead by finding the sweet spots of consensus. But it may be that his conference doesn't want leadership at all -- and that no one, not even Trump, is truly in control.