Hundreds of families that were separated at the U.S.-Mexico border after crossing illegally have been reunited, a source has told ABC News.
And in the wake of Donald Trump's signing of an executive order to halt families being torn apart, the Department of Homeland Security has ceased referring members of families to the Department of Justice to be prosecuted.
The Associated Press, citing a senior official in the Trump administration, reported earlier that about 500 of the more than 2,300 children separated from families have been reunited since May.
How many of the approximately 500 children were still detained with their families wasn't clear, and federal agencies were seeking a centralized process to reunite the remaining families, according to the AP.
Trump's so-called "zero-tolerance" approach has drawn criticism both from humanitarian groups and from law enforcement experts who've said it's not effective policy.
John Cohen, a former acting undersecretary at DHS and current ABC News consultant, said on Thursday that "zero-tolerance policies can quickly overwhelm the resources of the criminal justice system."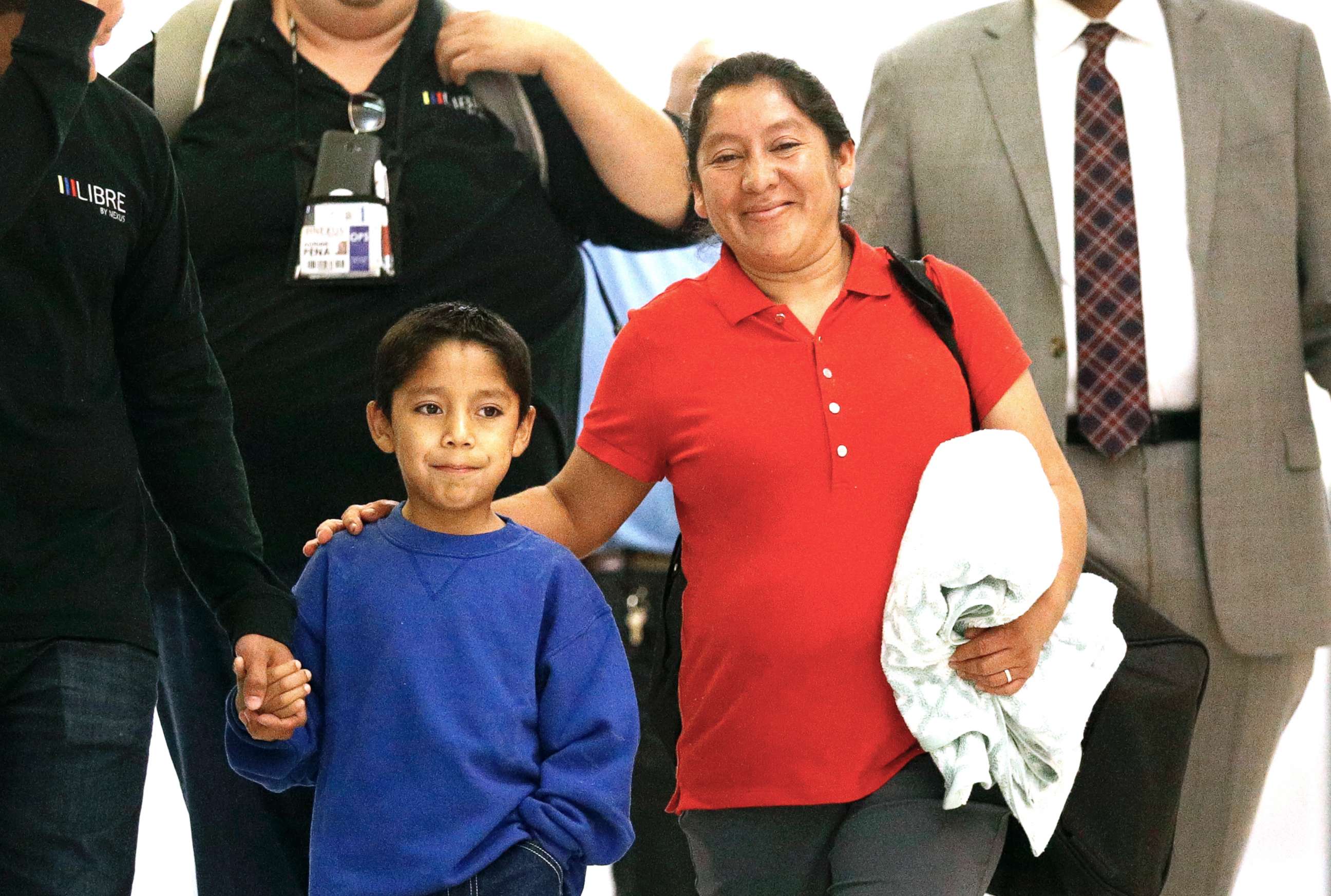 Jails will overfill and officers will be removed from regular patrols to process detainees, and courts will "become inundated" with people who've committed minor crimes, Cohen added. Resources will be diverted from tackling more serious issues in communities.
America's complicated history with immigration
America's self-image has long been that of a melting pot -- a refuge for the "huddled masses yearning to breathe free" and "a nation built by immigrants." The country's history is also replete with examples of shutting the door on arrivals from places like China, Eastern and Southern Europe, and more recently, from predominantly Muslim nations and Central America. In other words, America's relationship with immigration is complicated. <br> <br> Pictured: An Italian family looking for lost baggage, Ellis Island, c. 1904-1926
Lewis Hines/The New York Public Library
Homeland Security Secretary Kirstjen Nielsen, at the 2018 Capital Hill National Security Forum on Thursday, said the border crisis is "a national security issue."
"Obviously," she added, "we are all focused in recent weeks on unaccompanied children and others who migrate across but unfortunately our loopholes encourage that behavior."
Meanwhile, the House of Representatives on Thursday rejected a conservative immigration proposal and delayed until next week a vote on a potential compromise in yet another setback for Republican leadership.