Hunter Biden's lawyer sends cease-and-desist letter to Trump over social media posts
A lawyer for Hunter Biden said his client could be harmed by Trump's rhetoric.
An attorney for Hunter Biden sent a cease-and-desist letter on Thursday to former President Donald Trump's legal team, claiming that Trump's rhetoric on social media and elsewhere "could lead to [Hunter Biden's] or his family's injury."
Abbe Lowell, one of the younger Biden's lawyers, cited past examples when Trump's language allegedly inspired violence, notably the Jan. 6 attacks on the Capitol, the October attack on Speaker Nancy Pelosi's husband Paul Pelosi, and the man arrested near the Obamas' Washington, D.C., residence last month with an arsenal of firearms.
"This is not a false alarm," Lowell wrote. "We are just one such social media message away from another incident, and you should make clear to Mr. Trump -- if you have not done so already -- that Mr. Trump's words have caused harm in the past and threaten to do so again if he does not stop."
Lowell also defensed his client against suggestions made by Trump and others that cocaine found at the White House earlier this month might have belonged to Hunter Biden, who is a recovering drug addict.
The Secret Service closed its investigation into the matter on Thursday without identifying a suspect.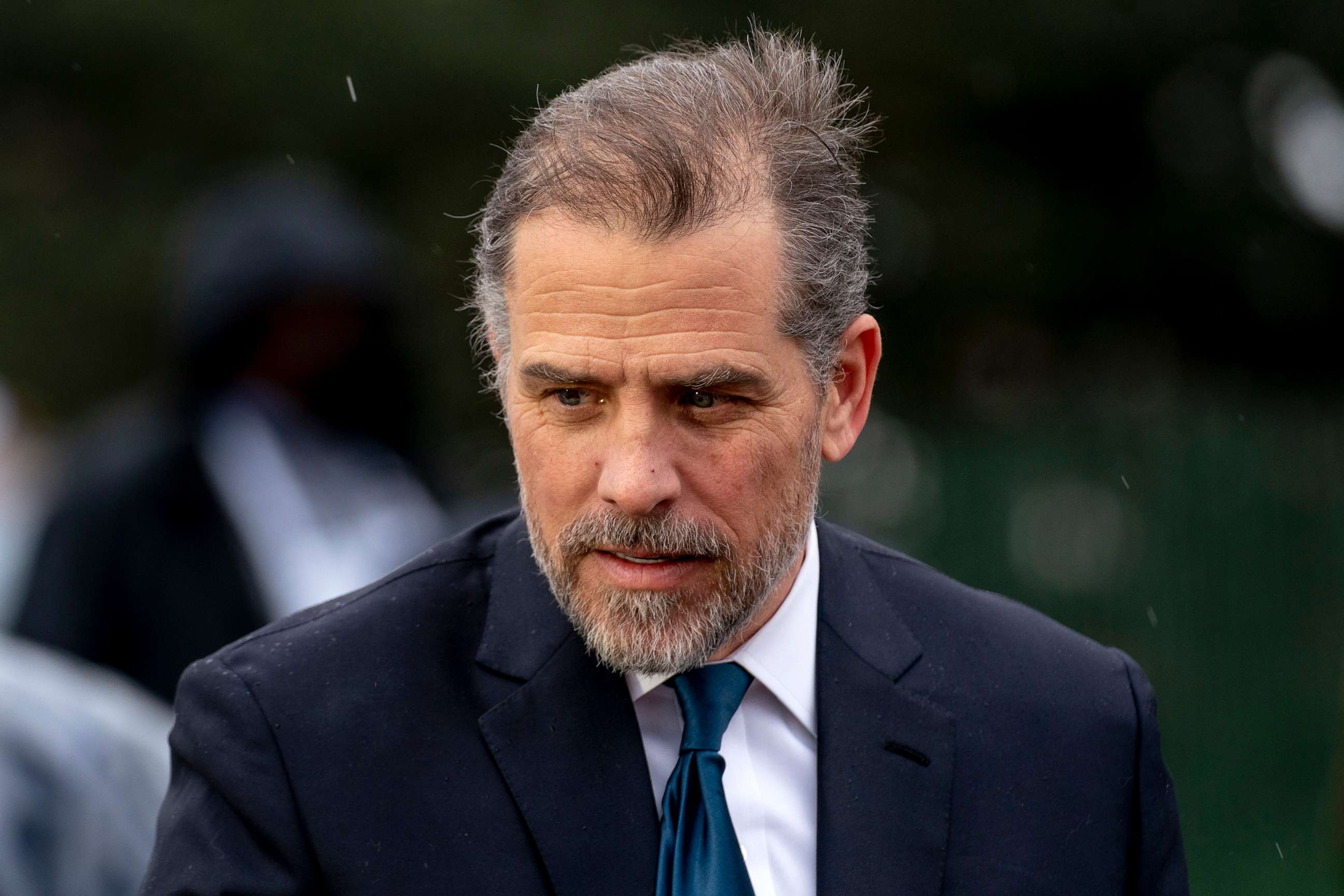 "You know, if Mr. Trump does not, that Mr. Biden has neither committed nor been accused of the charges that your client is claiming ... and that the Biden family was not at the White House (let alone in the vestibule) in the period when the cocaine was found," Lowell wrote.
Lowell wrote that Trump's team "need not respond," but encouraged them to convey to the former president "how his incitement can further hurt people and cause himself even more legal trouble."