Indicted former Illinois Gov. Rod Blagojevich said today that the allegations against him are "false" and that he believes he will be "fully vindicated" of the corruption charges brought against him earlier this year.
Blagojevich and his wife Patti appeared today on ABC's "The View" to discuss the former governor's new memoir "The Governor," which addresses the corruption scandal that eventually led to his impeachment and removal from office by the Illinois Senate in January 2009.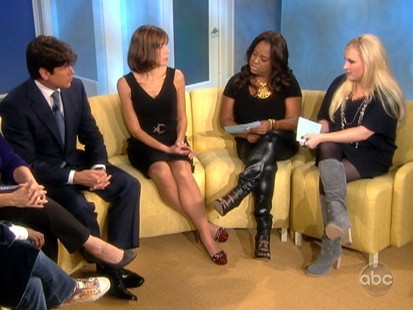 "A terrible and unfair thing has happened to Patti, our daughters, and the people of Illinois," Blagojevich told the show's panel, which today included
guest co-host Meghan McCain
, the daughter of Sen. John McCain, R-Ariz.
"It's very hard when you're falsely accused of things," he said. "I didn't do what they say."
Blagojevich was arrested Dec. 9 on a string of corruption charges, including that he was allegedly peddling Obama's vacant Senate seat to the highest bidder.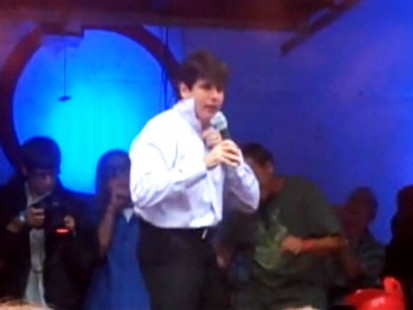 Asked why he decided to publish a book in advance of his June 2010 trial – a move guest McCain called "ballsy" – Blagojevich said, "When you have power forces that falsely accuse you of things and allege things that aren't true and have the resources that the government does you have to ask yourself, what can you rely on?"
"I'm relying on the power of the simple truth," he said. "It's not any less true if I write it in a book or talk about it in the court of law. The truth is the truth."
Blagojevich referred to the allegations against him as an "upside-down mutilation of the truth" and described the December morning when FBI investigators stormed into his Chicago-area home at dawn.
"What happened to us – and I write in the book extensively about it – were super-sensational allegations made in a super-sensational way," said Blagojevich. "There were FBI agents in our bedroom at 6 a.m."
"You don't arrest someone unless they are a threat to his or her community or a threat to flee," he said. "I was the governor."
"Someone is lying here and it's not me," said Blagojevich. "I hope you all read the book, it tells a truthful story."
The former governor also discussed the FBI wiretap recordings that he claims were "taken out of context."
"[Prosecutors] based their accusations on snippets of conversations from secretly recorded conversations on my home phone," said Blagojevich of the recordings.
According to a FBI affidavit unsealed following the governor's arrest last year, Blagojevich appeared to be preparing to barter a deal for favors in exchange for his pending appointment of someone to fill the senate seat left vacant by President Barack Obama's successful election in November.
"I've got this thing and it's f***ing golden, and, uh, uh, I'm just not giving it up for f***in' nothing. I'm not gonna do it. And I can always use it. I can parachute me there," Blagojevich said in a phone call secretly recorded by the FBI on Nov. 5, the day after the election, according to the affidavit.
Today, Blagojevich said on 'The View' that there are portions of the tape the public has "not been able to listen to" and that he believes the prosecutors are "out to get him."
Blagojevich's wife, Patti, also spoke about her recent stint on NBC's reality show "I'm a Celebrity, Now Get Me Out of Here."
"I went on the reality show because it was a necessity for our family," said Patti Blagojevich. "NBC wanted my husband on the show and he was unable to do it, so I was faced with the choice."
The governor's wife, who lost her own job as well, said that with a home mortgage to pay and two children in private school, she decided to take the opportunity and appear on the show.
"The View" co-host Sherri Shepard asked Blagojevich whether a reality show was in his future, perhaps on the next season of ABC's "Dancing with the Stars."
"I'll keep an open mind," said Blagojevich.