Brett Kavanaugh, the president's embattled Supreme Court nominee, spoke out Monday in an extraordinary and emotional interview with Fox News, saying, "I've never sexually assaulted anyone" and insisting, "I'm not going anywhere."
The interview, which aired Monday evening, followed a day-long effort by President Donald Trump and Senate Republicans to save Kavanaugh's nomination after a second accuser's story surfaced in The New Yorker on Sunday. A former Yale University classmate, Deborah Ramirez, claims Kavanaugh exposed himself at a dorm party and "thrust his penis in her face."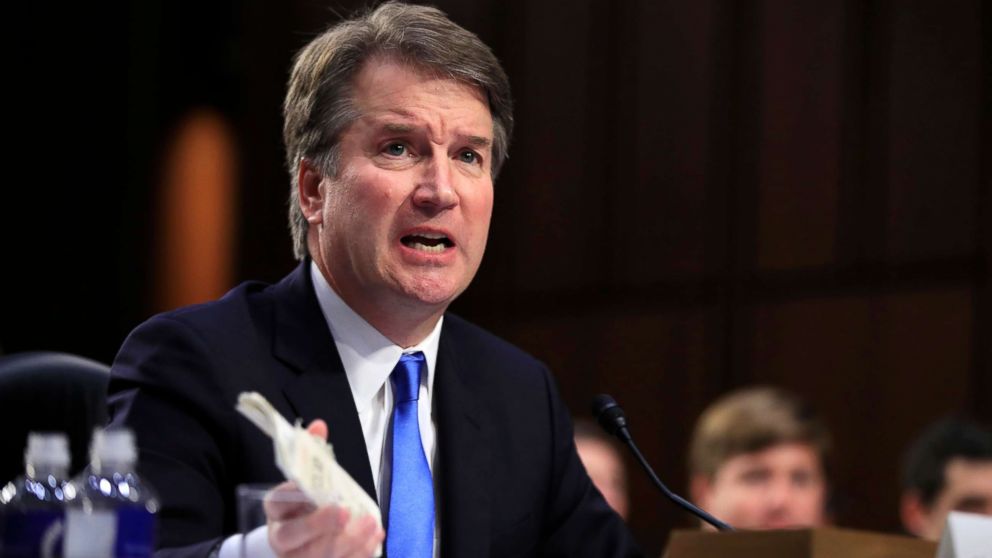 With his wife Ashley at his side and his voice breaking at times, Kavanaugh emphasized his desire for a "fair process" -- a phrase he used more than a dozen times.
"I'm not going to let false accusations drive us out of this process and we're looking for a fair process where I can be heard and defend my integrity my lifelong record. My lifelong record of promoting dignity and equality for women starting with the women who knew me when I was 14 years old. I'm not going anywhere," Kavanaugh said.
"I am a good person. I have led a good life. I tried to do a lot of good for a lot of people. I am not perfect. None of us is perfect. I am not perfect, but I've never, never done anything like this," Kavanaugh said later.
Fox News anchor Martha MacCallum asked Kavanaugh why, if neither of the allegations has merit, he's facing them at all.
"I don't know," Kavanaugh said. "But I want a fair process where I can defend my integrity. I know I am telling the truth. I know my lifelong record. I am not going to let false accusations drive me out of this process. I have faith in God and I have faith in the fairness of the American people.
"America is about fairness -- hearing from both sides," Kavanaugh continued. "I didn't do this or anything resembling this. This is wrong."
Asked if he believed there should be an FBI investigation into the two allegations, Kavanaugh declined to answer. "I want to be heard," he said.
Ashley Kavanaugh, who hasn't spoken publicly since the allegations surfaced, stood by her husband. She hasn't once doubted his accounts over the last few weeks, she said.
"I have known him for 17 years. This is not at all -- it's really hard to believe. He is decent, kind, good. I know his heart. This is not consistent with Brett," she told MacCallum.
Kavanaugh addressed the allegation by Christine Blasey Ford that, while drunk, he sexually assaulted her at a party when they were both in high school, pinning her on a bed and covering her mouth with his hand to stop her from screaming.
"I was never at any such party," he told MacCallum. "The other people who alleged to be present have said they do not remember any such party. A woman who was present, another woman who was present who was Dr. Ford's lifelong friend has said she doesn't know me and never remembers being at a party with me at any time in her life.
"The truth is I've never sexually assaulted anyone, in high school or otherwise," he said. "I am not questioning and have not questioned that perhaps Dr. Ford at some point in her life was sexually assaulted by someone at some place but what I know is I've never sexually assaulted anyone."
MacCallum later asked Ashley Kavanaugh whether, as a woman, she sympathized with "the idea that some women would suppress a memory and not be able to talk about it until many years later."
"I don't know what happened to her. I don't want to go there," she responded. "I feel badly for her family. I feel badly for her through this process. This process is not right."
She also spoke of the impact the allegations have had on her own family -- and how they've had to explain the situation to their two young daughters.
"This process is incredibly difficult. Harder than we imagined, and we imagined it might be hard," she said.
"It's very difficult to have these conversations with your children, which we had to have," she said. "But they know Brett and they know the truth, and we told hem at the very beginning of the process, this will be not fun sometimes. You're going to hear things that -- people feel strongly -- and you need to know that and just remember, you know your dad."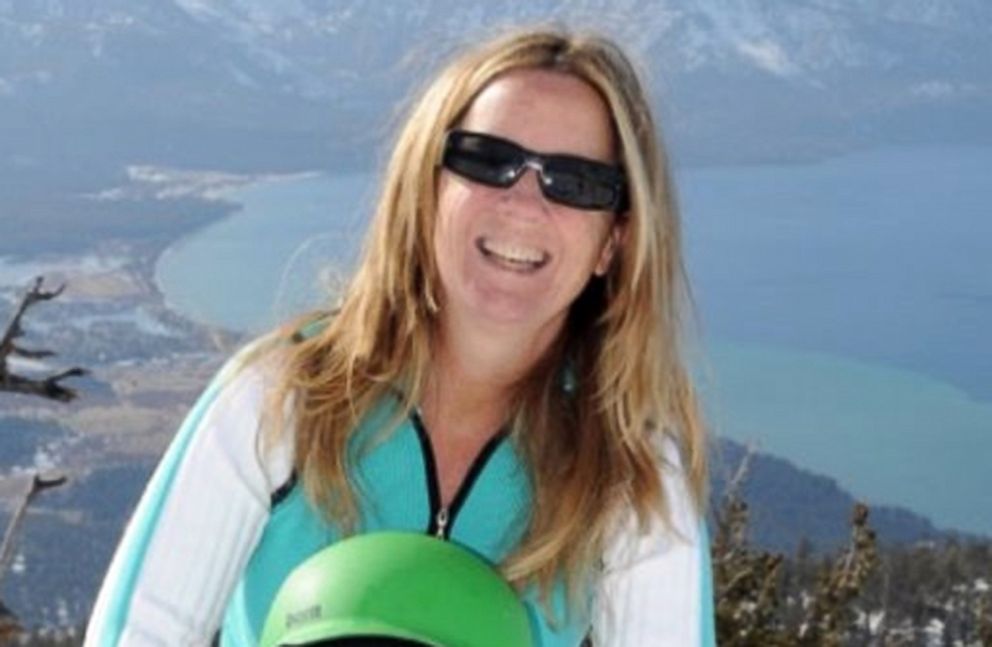 Brett Kavanaugh also emphatically denied the latest allegation of sexual misconduct brought by Ramirez about their time at Yale.
"I never did any such thing. Never did any such thing. The other people alleged to be there don't recall any such thing. If such a thing had happened, it would have been the talk of the campus," Kavanaugh said.
Kavanaugh did acknowledge drinking in high school and in college, and he emphasized that the drinking age was 18 when he was in high school in Maryland.
"Yes, people might have had too many beers on occasion. In high school I think all of us have done things we look back on in high school and cringe a bit," he said. "But that's not what we're talking about. We're talking about an allegation of sexual assault and I never sexually assaulted anyone."
Kavanaugh also said he never had "anything close to intercourse in high school or for many years thereafter."
"You are saying through all of these years in question you were a virgin?" MacCallum asked.
"Correct," Kavanaugh said. Pressed for details, Kavanaugh said, "Many years after. I will leave it that."
The interview came three days before Kavanaugh and Ford are both expected to tell their stories at a Senate Judiciary Committee hearing Thursday before senators vote on his confirmation.
Christine Blasey Ford said she will not let fear "hold me back from testifying" against Brett Kavanaugh, who denies the allegations against him.
Earlier Monday, in New York, the president had nothing but praise for Kavanaugh.
"We hope he's going to be confirmed he's a fine, fine man, a great scholar, great at everything he's ever done, and it would be sad indeed if something happened to reroute that," Trump said. "This is a fine man and we certainly hope he will be confirmed and quickly. His family has suffered. His family has suffered. What's going on is not something that should happen. Brett Kavanaugh is an absolutely outstanding person and hopefully, he will be confirmed quickly."
A few hours before that, Trump called the allegations "totally political."
"I am with Judge Kavanaugh and I look forward to a vote and for people to come out of the woodwork from 36 years ago and 30 years ago and never mention it and all the sudden it happens, in my opinion, it's totally political. It is totally political," the president said.
In his interview with Fox News, Kavanaugh confirmed that the president has offered his continued support.
"I know he is going to stand by me. He called me this afternoon and said he is standing by me," Kavanaugh said.
Meanwhile, Senate Republican Leader Mitch McConnell kept up Monday's Republican offensive on Kavanaugh, speaking defiantly on the Senate floor.
"Senate Democrats and their allies are trying to destroy a man's personal and professional life on the base of decades-old allegations that are unsubstantiated and uncorroborated," McConnell said.
"This is what the so-called resistance has become. A smear campaign, pure and simple. Aided and abetted by members of the United States Senate," he said.