Former CIA Director John Brennan, whose name was on a package containing a bomb sent to CNN's New York headquarters on Wednesday, described the news of the past few days as "a very unfortunate state of our national history."
"This country was founded upon the foundation of freedom and liberty and freedom of speech, and if I and others are being targeted because we're speaking out and we're living up to our responsibilities as citizens, I think that, again, is a very unfortunate turn of events," he added.
Brennan plainly pointed to the president's rhetoric. Rather than promote civil discourse, Trump instead "fuels these feelings and sentiments that now are bleeding over into potential acts of violence," Brennan said.
"Unfortunately, I think Donald Trump, too often, has helped to incite some of these feelings of anger, if not violence, when he points to acts of violence or also talks about, you know, swinging at somebody from the press or the media," Brennan said.
Former presidential candidate Hillary Clinton, another recipient of a bomb Wednesday, also commented publicly Wednesday, thanking the U.S. Secret Service and calling out the environment of "deep divisions" framing the attempts – though declining to name Trump specifically.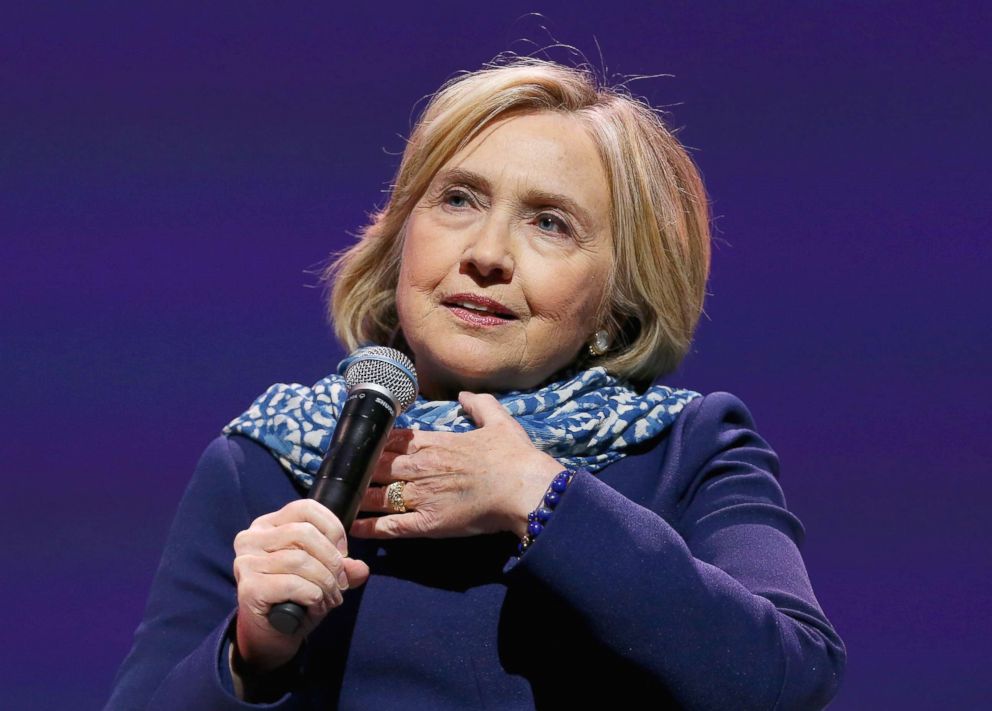 "We are fine thanks to the men and women of the Secret Service who intercepted the package addressed to us long before it made our way to our home," Clinton said, speaking at a campaign event in Florida for congressional candidate Donna Shalala, a former Cabinet official under President Bill Clinton.
"Every day we are grateful for their commitment, and obviously never more than today, but it is a troubling time isn't it? And its a time of deep divisions, and we have to do everything we can to bring our country together," Clinton said.
Her daughter, Chelsea Clinton, tweeted her gratitude for the Secret Service earlier Wednesday.
Speaking to reporters Thursday morning at the White House, Press Secretary Sarah Sanders repeatedly denied that the president deserves any responsibility for the state of the discourse.
"There's a big difference between comments made and actions taken," Sanders said.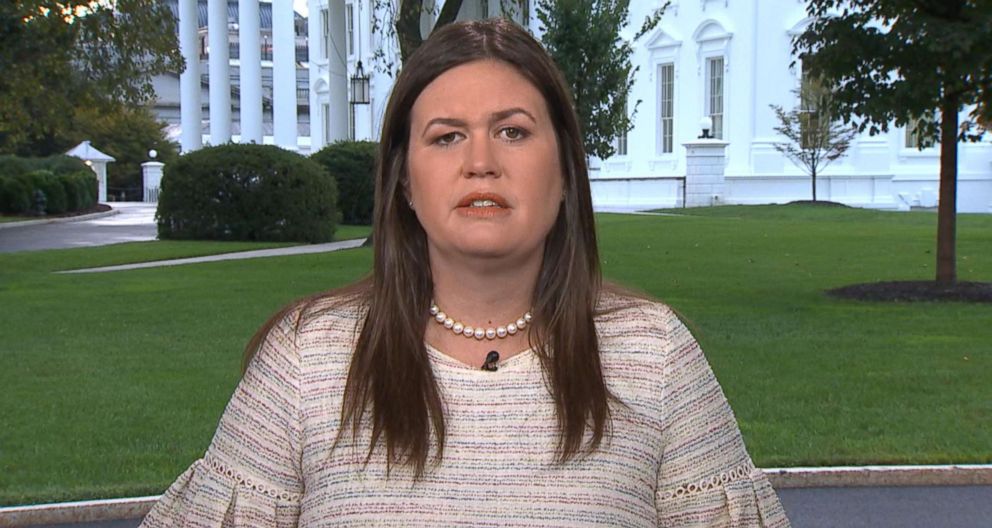 She specifically addressed suggestions that the president's rhetoric is connected to the motive for delivering any explosive devices.
"The president is certainly not responsible for sending suspicious packages to someone no more than Bernie Sanders was responsible for a supporter of his shooting up a Republican baseball field practice last year," Sanders said, referring to James T. Hodgkinson, the man who opened fire at a GOP congressional baseball practice in 2017 and had previously supported Sen. Bernie Sanders, I-Vt., in his bid for the presidency.
"The idea that this is at the hands of the president is absolutely ridiculous," Sanders said.
Sen. Lindsey Graham, a close ally of the president and top Republican from South Carolina, also used the comparison to Hodgkinson to defend the president.
"I blame the individual(s) responsible – not someone else," Graham tweeted.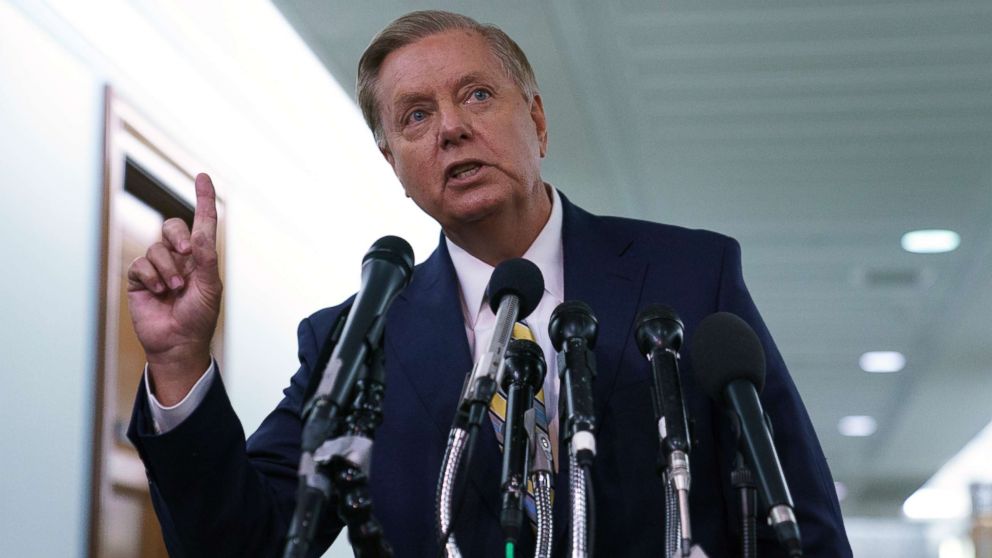 Law enforcement officials may have also intercepted a suspicious package addressed to former Vice President Joe Biden Wednesday morning, making him the latest potential target in the string of suspected bombing attacks, according to sources with knowledge of the matter.
Authorities are treating it as one of multiple possible packages in the government's domestic terrorism investigation, sources told ABC News, saying it was similar to those containing explosive devices sent to former President Barack Obama, Clinton and CNN's New York headquarters. Officials said they also intercepted two suspicious packages addressed to Rep. Maxine Waters, D-Calif., that matched the descriptions of explosive devices sent to Clinton, Obama, former U.S. Attorney General Eric Holder and other Democratic figures in New York and Washington.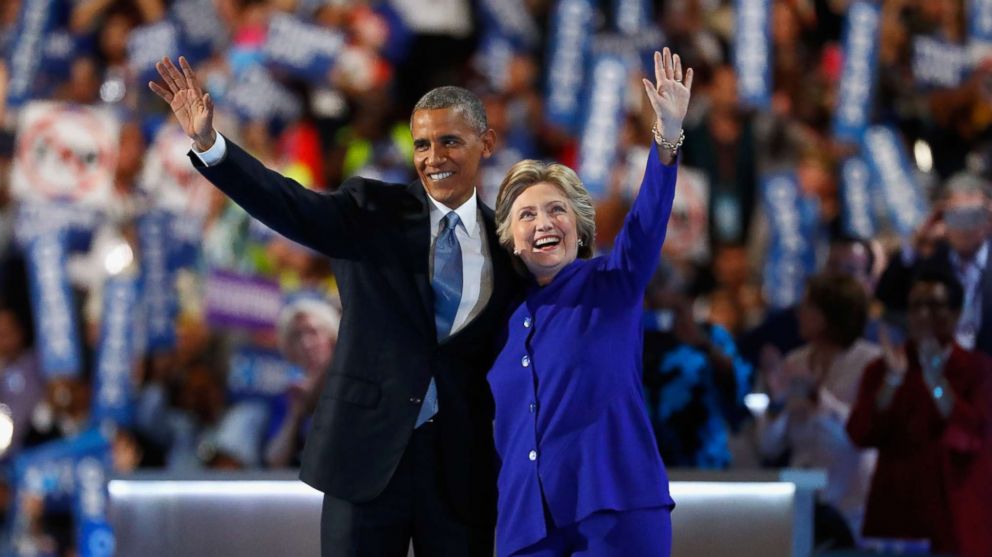 Waters, who released a statement Wednesday thanking U.S. Capitol Police and denouncing violence, took her comments further on Thursday: "We have to keep to doing what we're doing in order to make this country right; that's what I intend to do, and as the young people say, 'I ain't scared,'" Waters said in a video on Blavity.
A pipe bomb was also found earlier this week in the home mailbox of billionaire George Soros, who has a house in a town near the Clintons in New York.
The suspicious packages prompted swift condemnation from the White House and congressional leaders.
Speaking from the East Room of the White House Wednesday, President Donald Trump condemned the acts and said the "full weight" of the government would be behind the investigation.
He also called for unity.
"We have to come together, and send one very clear, strong, unmistakable message that acts or threats of political violence of any kind have no place in the United States of America," Trump said.
Senate minority leader Chuck Schumer and House minority leader Nancy Pelosi, in a joint statement after the president's remarks, said his words will "ring hollow until he reverses his statements that condone acts of violence."
"Time and time again, the President has condoned physical violence and divided Americans with his words and his actions: expressing support for the Congressman who body-slammed a reporter, the neo-Nazis who killed a young woman in Charlottesville, his supporters at rallies who get violent with protestors, dictators around the world who murder their own citizens, and referring to the free press as the enemy of the people," the statement read.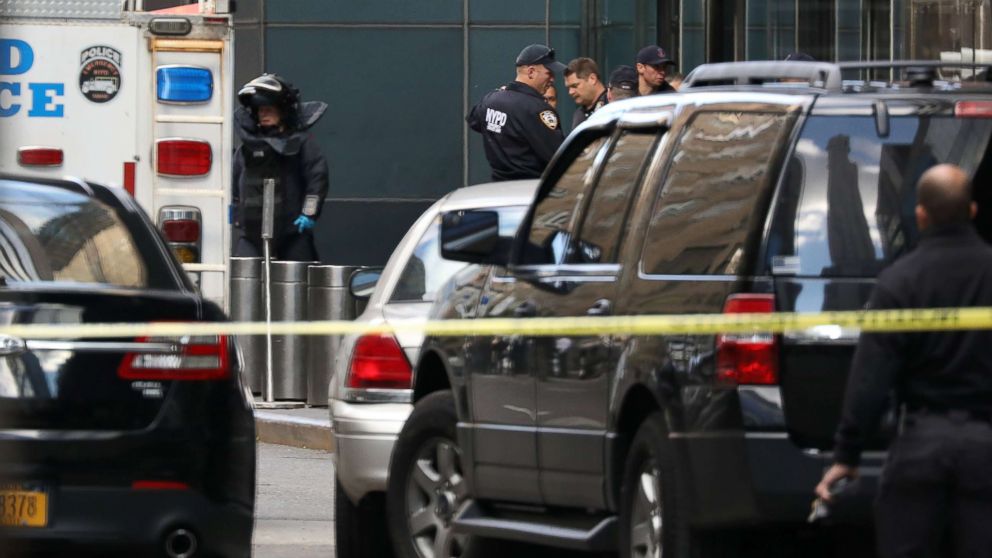 Later Wednesday, the president continued his call for unity at a campaign rally in Wisconsin but also used the moment to criticize the media, not acknowledging the potential impact of his own rhetoric in the present political climate. "CNN sucks," a frequent chant at his rallies, erupted at a rally as recently as Monday in Houston, Texas.
"The media also has a responsibility to set a civil tone and to stop the endless hostility and constant negative and oftentimes false attacks and stories. Have to do it. They've got to stop," Trump said Wednesday night.
Vice President Mike Pence also commented on the reports of suspicious packages.
"I just received a briefing about the suspicious packages that were sent to the Clinton's, the Obama's, CNN, and others and let me be clear, we condemn these attempted acts of violence in the strongest possible terms. These cowardly acts are despicable and have no place in American society," Pence said at a campaign rally in Pennsylvania.
Ivanka Trump, the president's daughter, and adviser, tweeted that there's "no excuse" for the attempted attacks.
Senate leader Mitch McConnell, calling the deliveries "attempted acts of domestic terrorism," thanked first responders for their protection against "unconscionable acts."
"I stand with all Americans in condemning today's attempted acts of domestic terrorism. As we continue to learn more, Americans are united in gratitude for the first responders — the Secret Service, the Postal Service, and other law enforcement — who protect our leaders and public figures from such unconscionable acts," McConnell said in a statement.
House majority leader Paul Ryan also commented, calling the acts "reprehensible."
Later in the afternoon, Pelosi tweeted condemning terrorism and urging Americans not to give in to fear.
"The goal of terrorists is to instill fear," she said. "We will not allow them to diminish our commitment to building a brighter future for communities across America."
New Jersey Sen. Cory Booker, a Democrat, echoed Pelosi's rhetoric to defy terrorism — claiming the acts of terror will "only make us more brave."
And Sen. Elizabeth Warren, D-Mass., who campaigned with Clinton in 2016, said violence — against people or media organizations – "has no place in our democracy."
Clinton's opponent for the Democratic nomination for president in 2016, Sen. Bernie Sanders of Vermont, called for a battle of "words and ideas, not fists and bombs."
Rep. Eliot Engel, a Democrat who represents parts of the Bronx and Westchester Counties in New York, asked the president for a personal rebuke on the "despicable actions."
Obama, who has been on the campaign trail stumping for Democrats, had no immediate comment through his spokesperson but deferred to the Secret Service for further information.
This is a developing story. Please refresh for updates.