Pennsylvania Sen. John Fetterman is expected to return to Congress the week of April 17, after the upcoming two-week recess, according to a source familiar with the matter.
The Democratic lawmaker, who suffered a stroke during his campaign, checked himself into an impatient facility on Feb. 15 while suffering from depression.
"While John has experienced depression off and on throughout his life, it only became severe in recent weeks," his chief of staff, Adam Jentleson, said in a statement at the time.
Fetterman had been evaluated by Dr. Brian P. Monahan, the attending physician for Congress, who recommended inpatient care at Walter Reed Medical Center, Jentleson said.
A source close to Fetterman later told ABC News the senator hadn't "been himself" in the weeks leading up to his hospitalization. He hadn't been eating regularly and "he's been doing his job, but he just seems off," that source said.
The source said his hospitalization had no direct connection to the stroke he suffered, which he has said nearly killed him.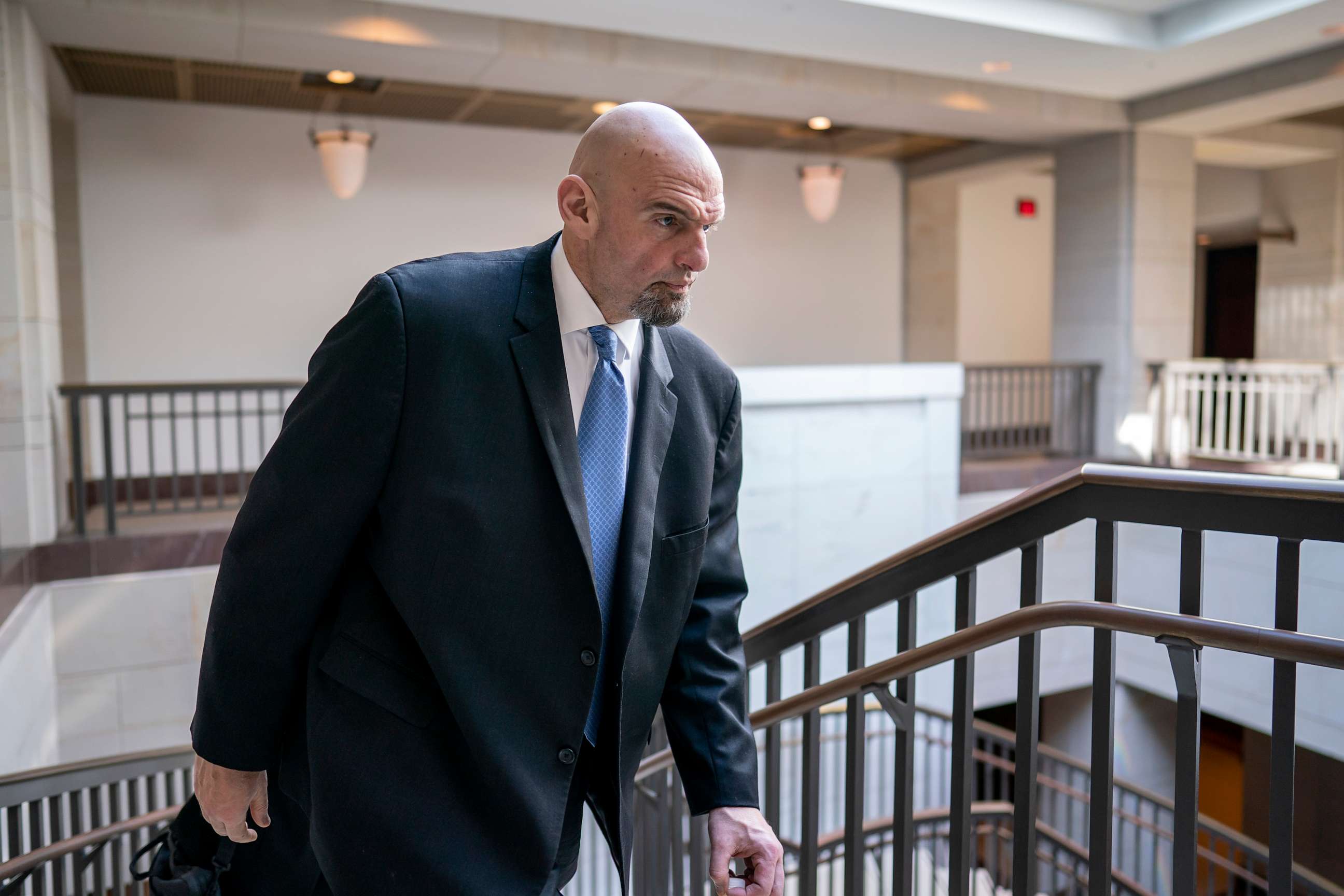 In early March, Jentleson said in a statement that Fetterman was "well on his way to recovery" and shared photos of him reviewing legislation. Joe Calvello, his communications director, had said in late February that he was meeting with staff and family daily.
Fetterman's decision to seek help drew praise from the White House and his colleagues on Capitol Hill, with lawmakers from both sides of the aisle wishing him well.
"Millions of people struggle with depression every day, often in private," Biden said in a statement to Fetterman and his wife, Gisele. "Getting the care you need is brave and important. We're grateful to you for leading by example."
Fetterman won his seat in November, beating celebrity Dr. Mehmet Oz in Pennsylvania's marquee Senate race. His victory was key in helping Democrats keep the Senate.
He was six weeks into his term when he was hospitalized for depression. He's been one of three senators absent from the chamber in recent weeks.
Senate Minority Leader Mitch McConnell, R-Ky., had been receiving treatment after suffering a concussion and broken rib during a fall. McConnell was released from inpatient therapy over the weekend, and is expected back in the Senate "soon," he said in a statement.
Democratic Sen. Dianne Feinstein has been recovering at her California home since being hospitalized for shingles.