— -- Rick Gates, the indicted former Trump deputy campaign manager, was ordered by a Washington, D.C., federal judge on Friday to explain why his appearance in an online fundraising video "to be shown to journalists and disseminated on social media" was not a violation of a gag order.
U.S. District Judge Amy Berman Jackson gave Gates, who was charged in October with money laundering and crimes related to foreign lobbying registration violations, five days to show that "his reported personal participation in the creation of a fundraising video" did not violate her November order, according to the case docket.
GOP lobbyist and conservative radio host Jack Burkman hosted the Dec. 19 Facebook Live forum for Gates, who appeared from his home in Richmond, according to the forum's page.
In the prerecorded video, which sources tell ABC News is authentic, a bearded Gates appears seated in front of a large, framed American flag. Looking straight into the camera, Gates thanks attendees "for your support and for your belief in my cause. By being here tonight, you are giving us the tools we will need to fight." Gates, while acknowledging the gag order and saying he was "not able to talk specifically about the case," added that those who give "are ensuring that supporters from across the United States hear our message and stand with us."
Jackson, in her Nov. 8 gag order, instructed all parties "to refrain from making statements to the media or in public settings that pose a substantial likelihood of material prejudice to this case."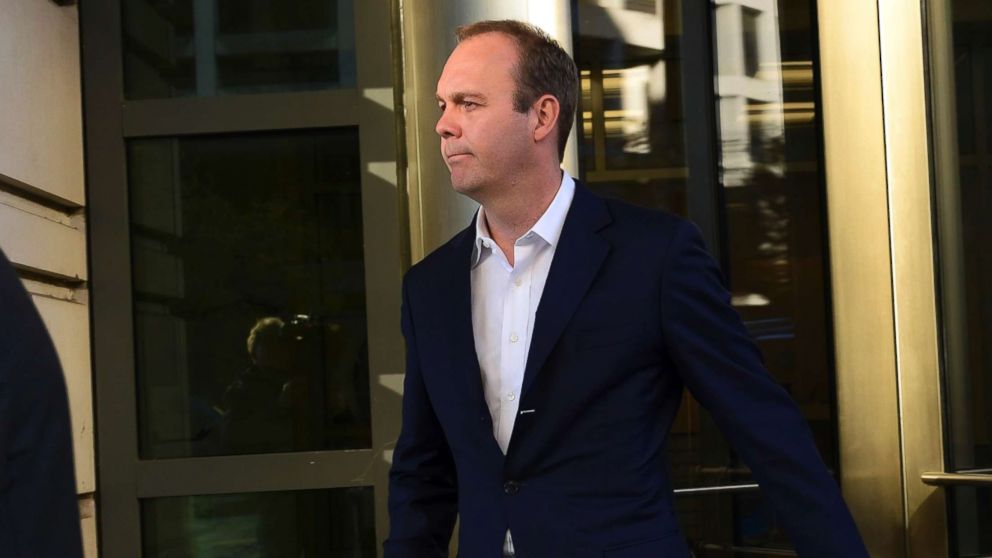 In her Friday order, the judge also asked Gates about the "nature of his relationship, if any, with Jack Burkman" and asked that he "indicate whether Burkman's comments are being made at his [Gates'] direction or the direction of his counsel."
Burkman, at the fundraiser, thanked "members of the press" for attending the event, and made clear his relationship with Gates and his view of the legal actions he faces, saying, "My personal beliefs are that my good friend, Rick, is really the victim of a very unfair prosecution." Burkman went on to say he thinks that Gates and his co-defendant, former Trump campaign manager Paul Manafort, along with indicted former Trump National Security Adviser Michael Flynn, "have been very unfairly targeted" by special counsel Robert Mueller, who Burkman derided as "increasingly desperate."
A spokesman for the agency that sponsored the Facebook Live event told ABC News, "We can confirm the authenticity of the video message and the fundraiser." The owner of the agency did not immediately respond to a question from ABC News on whether Gates asked Burkman to say what he did.
Jackson, however, made clear in her order that she "is not intimating that the creation of a legal defense fund or the expression of personal views by third parties not acting at the behest of the defense would violate its order."
ABC News' John Santucci contributed to this report.