Judge unseals more detailed inventory of what FBI seized at Mar-a-Lago
The federal judge considering a third-party review ordered the list made public.
A federal judge on Friday unsealed a more detailed inventory of what the FBI seized in the search of former President Donald Trump's Mar-a-Lago estate last month.
The judge, who is considering the Trump legal team's request to name a third party to review the materials, ordered the release in a court hearing in Florida Thursday.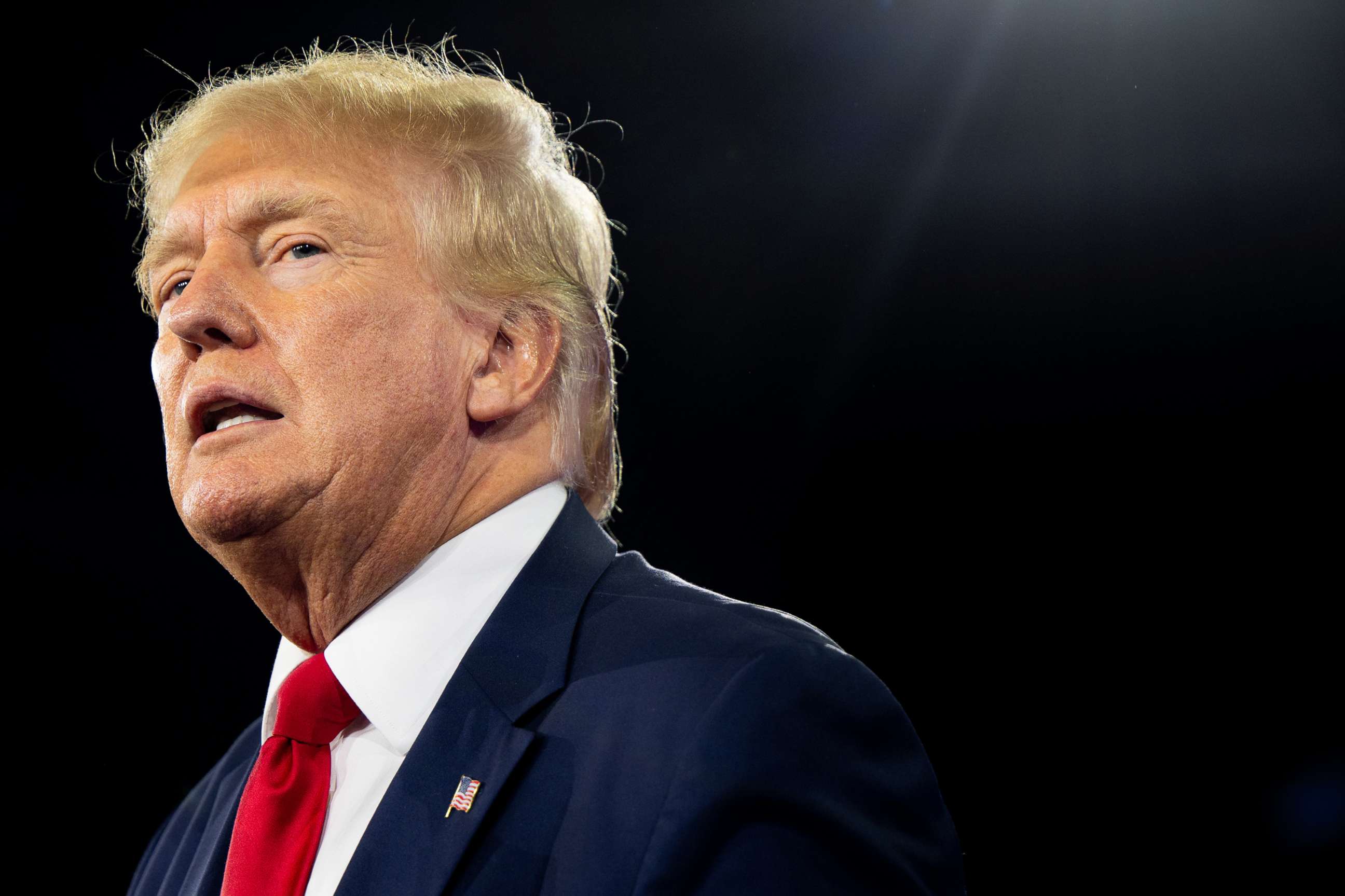 Judge Aileen Cannon also ordered unsealed a status review of the records seized during the Aug. 8 search of Mar-a-Lago.
She has not yet ruled on the question of a review by an independent "special master."
The expanded property list gives further detail of the volume of material seized by agents in the search and how it was intermingled with seemingly innocuous items such as newspaper clippings, photographs, books and clothing. It describes hundreds upon hundreds of U.S. government documents collected by investigators without any classification markings that were grouped in some cases with only a few documents that bore classification markings ranging from Confidential to Top Secret/SCI (Sensitive compartmented information).
The inventory also reveals the government seized a number of folders they acknowledge were empty, but either had "CLASSIFIED" banners on them or were labeled "Return to Staff Secretary/Military Aide."
From Trump's office alone, there were 43 empty folders seized with classified banners and 28 labeled 'Return to Staff Secretary/Military Aide.' In the storage room, another 19 empty folders seized were either labeled classified or'Return to Staff Secretary/Military Aide.'
It raises the question as to whether agents were successful at seizing all the classified materials at issue in their search.
ABC News has previously reported that as part of their investigation the FBI remains concerned about classified records that could still be missing even after their search of Mar-a-Lago.
Separately from the more than 100 documents with classified marking seized by DOJ in their search, the property inventory also reveals that agents gathered more than 11,000 documents or photographs without classification markings, all described as property of the U.S. government.
In the status update, officials write that as of Tuesday the investigative team had completed their "preliminary review" of materials seized from Mar-a-Lago with the exception of potentially privileged materials singled out by the separate filter team.
All documents bearing classification markings, they write, have been separated from the other items seized and stored "in accordance with the appropriate procedures governing the security of classified material."
They note that under standard investigative practice their team is continuing to evaluate all of the items seized and will utilize them as they take further steps such as "additional witness interviews and grand jury practice."
"Additionally, all evidence pertaining to the seized items -- including, but not limited to, the nature and manner in which they were stored, as well as any evidence with respect to particular documents or items of interest -- will inform the government's investigation," they say.