Incumbent Democratic Sen. Heidi Heitkamp has conceded to Republican opponent Kevin Cramer in the race for North Dakota's Senate seat.
In a state where President Donald Trump won the 2016 presidential election by 36 points, Heitkamp said that she knew that retaining her place on the Senate was an uphill battle from the start.
"We knew we were in a tough campaign. We knew we took soem votes that people were critical of," she said in an apparent reference to her vote against Justice Brett Kavanaugh's Supreme Court nomination.
But she said she did not go to Washington D.C. to "rubber stamp any one party."
"This been the honor of a lifetime," she said, encouraging supporters not to be bitter about the results.
The Senate race in North Dakota between Heitkamp and Cramer was a toss-up.
Heitkamp was among the most vulnerable senators up for re-election this year, as President Donald Trump won North Dakota in the 2016 presidential election by roughly 36 percentage points.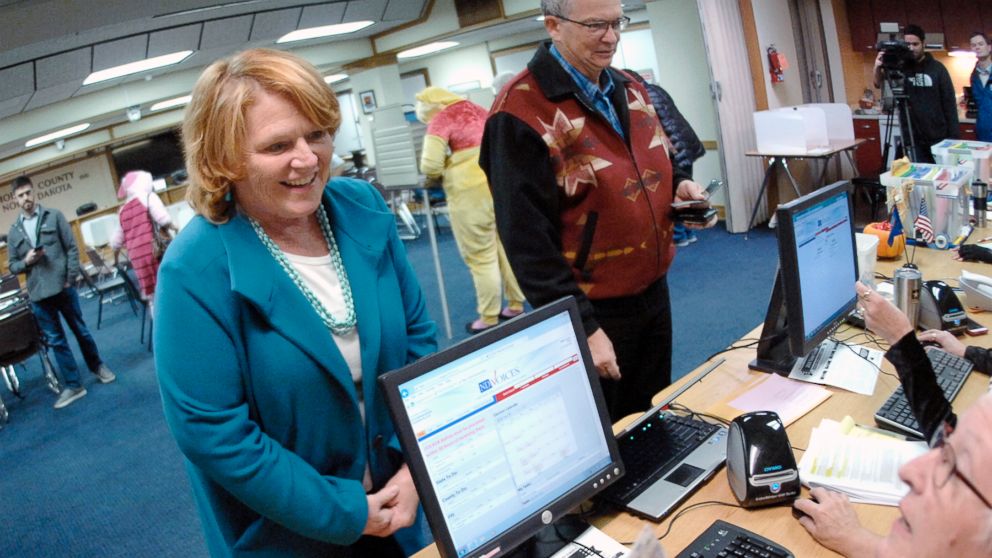 Heitkamp's favorability rating was 43 percent on Election Day, and she was seen as too liberal by 47 percent of voters, according to preliminary exit poll results. Cramer had a favorability rating of 53 percent, but 40 percent of voters saw him as too conservative, the results show.
During his victory speech, Cramer recalled the moment in February when Trump convinced him to run for the Senate.
"Stop thinking about yourself and start thinking about your country," Cramer said the president told him.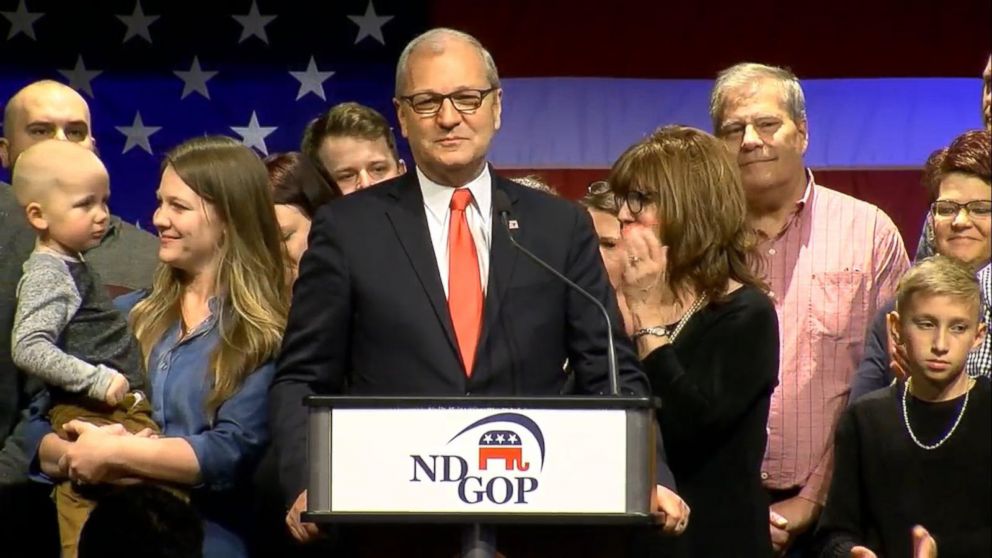 Cramer also credited his supporters and his faith for helping him win the race.
"There was an energy and enthusiasm and an optimism, from the very minute we announced to this very moment right now," he said. "And the prayers went out and held us up, and we feel them, even tonight."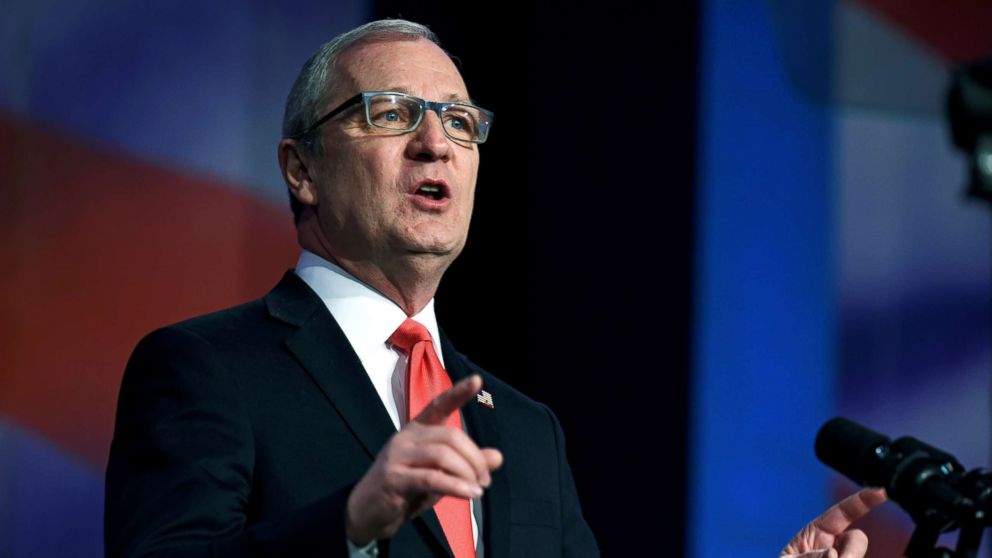 Heitkamp won among Independents, who made up 38 percent of the votes, but only by a 10-point margin —- not enough to compete with Republican voters who accounted for 40 percent of the electorate and voted 92 to 7 for Cramer, according to preliminary exit poll results.
North Dakota saw a record-breaking number of early and absentee votes with 151,552 cast prior to Election Day, John Arnold, elections director for the North Dakota Secretary of State's Office, told ABC News.
The office had been informed anecdotally that turnout was "steady" at polling locations around the state, Arnold said.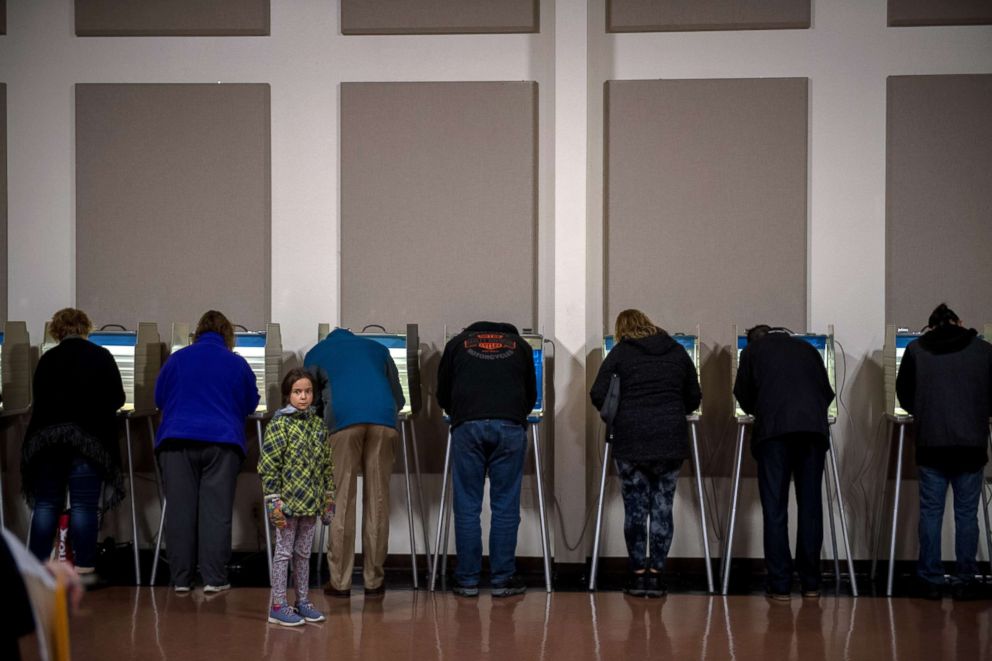 Over the course of the day, new voter ID laws in the state forced tribal leaders to scramble to print at least 3,500 new tribal IDs for Native Americans living on reservations in the state. The new law requires North Dakotans to provide IDs with proof of a residential address in order to vote, but many Native Americans live in rural areas or on reservations without named or numbered roads.
On Tuesday, dozens of young members of the Turtle Mountain Band of Chippewa marched to the polling place on their reservation near Belcourt, chanting, "North Dakota, you can't do that!"
Native Americans accounted for about 2 percent of North Dakota's voters in 2018, versus 4 percent in 2008, according to the most recent exit poll data out of the state.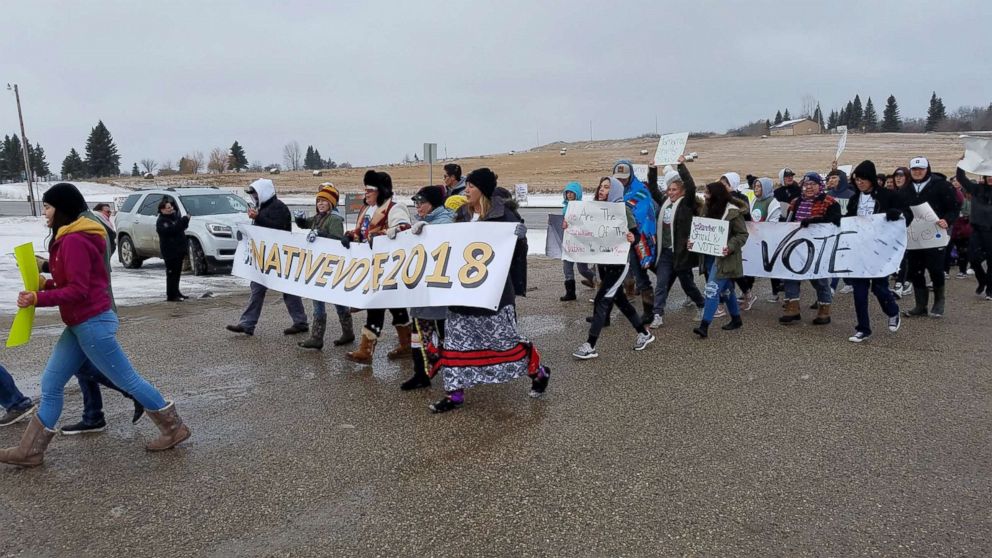 During the race, Republicans attacked Heitkamp's bipartisan reputation over her decision to side with her party and oppose Justice Brett Kavanaugh's Supreme Court confirmation.
According to preliminary exit poll data, 47 percent of voters said Heitkamp's vote against Kavanaugh was a key factor in their vote.
Health care ranked as the top issue in the state, with voters divided on whether the Democrats or Republicans would protect better coverage for those with pre-existing conditions, according to the preliminary exit poll results.
Given her state's red nature, Heitkamp was hoping to win Independents and pull Republicans away from Cramer. That effort wouldn't have come out of nowhere, as Heitkamp has supported almost all of Trump's cabinet nominees and, at one point, Trump told a crowd at an event that Heitkamp was a "good woman."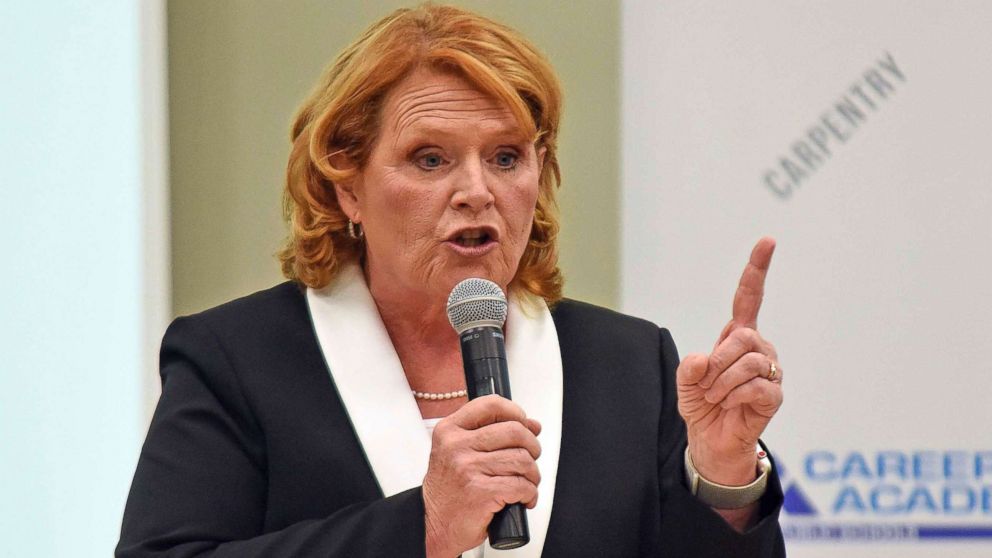 Cramer is a longtime member of the state's Republican party and has been a sitting Congressman since 2013.
Throughout the race, Cramer attempted to use the president's support to attract voters.
"[Trump's] on the right side of North Dakota, that's what matters," Cramer said during a debate with Heitkamp last month.
Trump's approval rating in North Dakota is 60 percent, according to preliminary exit poll results, but 47 percent of voters said that the president was not a factor in how they cast their votes. Another 31 percent of voters said they were casting a ballot to support Trump, while 20 percent said they were voting to oppose him, according to the preliminary exit poll data.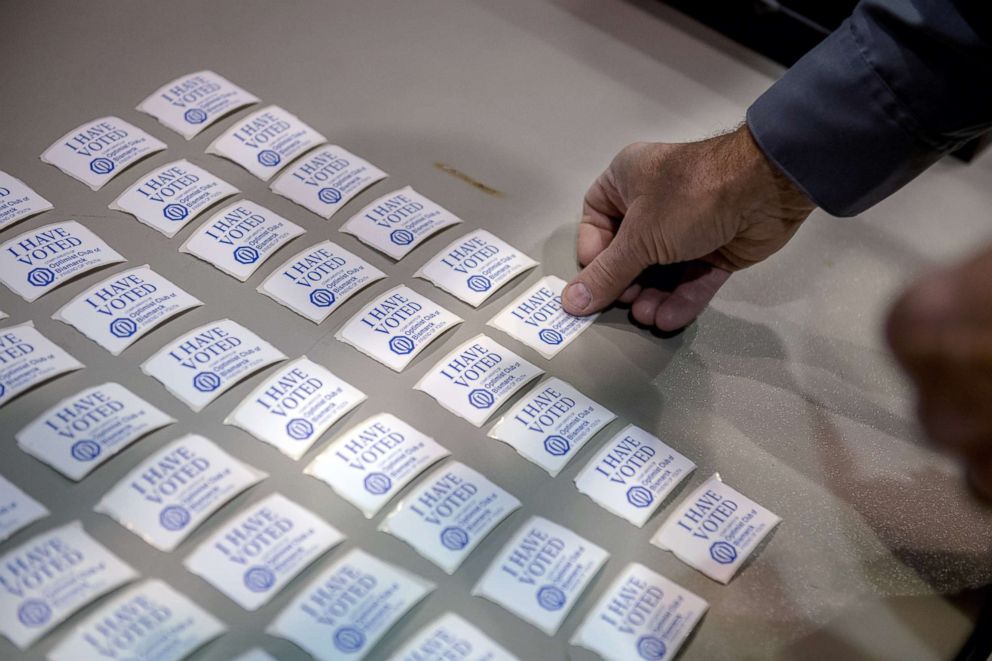 Thirty-six percent of voters say Trump's trade policies have hurt their local economy ù much of it farming —- but 39 percent of voters said they have become better off financially since Trump took office. A majority of voters, 52 percent, said Trump's tax cuts have had no impact on their finances.
One of the most potentially damning moments for Heitkamp came fairly late in the race, when several women named in an ad as sexual assault survivors came forward to say that they had not authorized the release of their names or that they were not in fact survivors of abuse.