Key takeaways from Biden's 1st prime-time address to the nation
Biden plans to hit the road to pitch the COVID-19 relief package to Americans.
President Joe Biden marked a year since the beginning of the coronavirus "shutdown" with a prime-time speech Thursday night where he announced he would direct states to make all adult Americans eligible to get vaccinated by May 1.
He also predicted a possible return to some semblance of normalcy by the Fourth of July and detailed several more measures aimed at speeding up vaccinations across the country.
It was the first prime-time address of his presidency, delivered from the White House's East Room. It came the same day he signed a $1.9 trillion COVID-19 relief package into law, a major legislative victory, and several days before he planned to hit the road to pitch the law to Americans.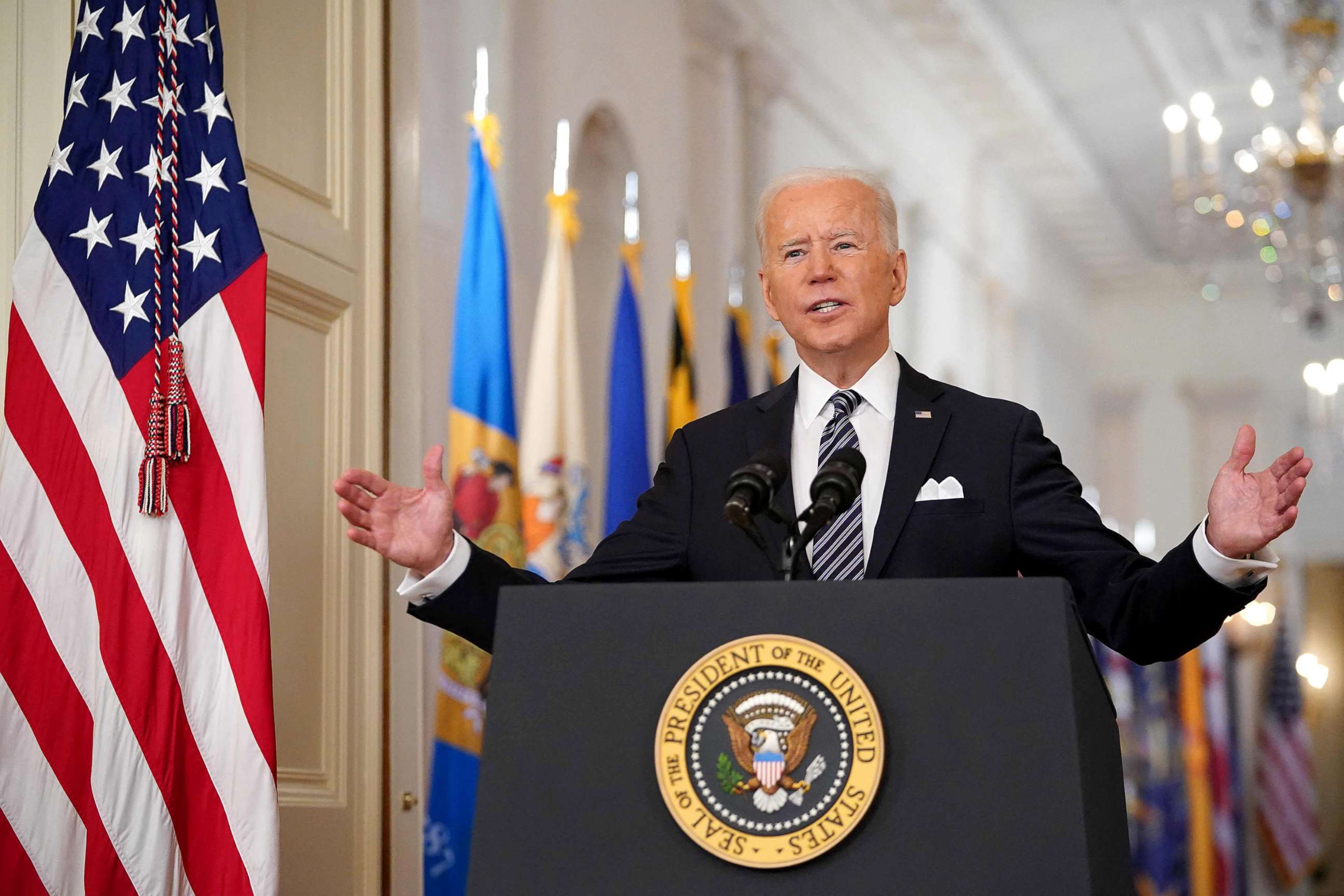 Biden wants all adult Americans eligible for vaccination by May 1
In his remarks, Biden said he was "announcing that I will direct all states, tribes and territories to make all adults, people 18 and over, eligible to be vaccinated no later than May 1."
Senior administration officials told reporters earlier Thursday that Biden had the power to do so with powers through the U.S. Department of Health and Human Services.
But Biden warned that this would not mean all Americans would have their shot on that day.
"It means you'll be able to get in line beginning May 1," he said.
While the federal government procures and distributes vaccine doses, states and other non-federal jurisdictions control eligibility for that supply. While many have largely followed federal guidance for the order in which to vaccinate different groups, there is still a patchwork of different eligibility guidelines that restrict who can receive it.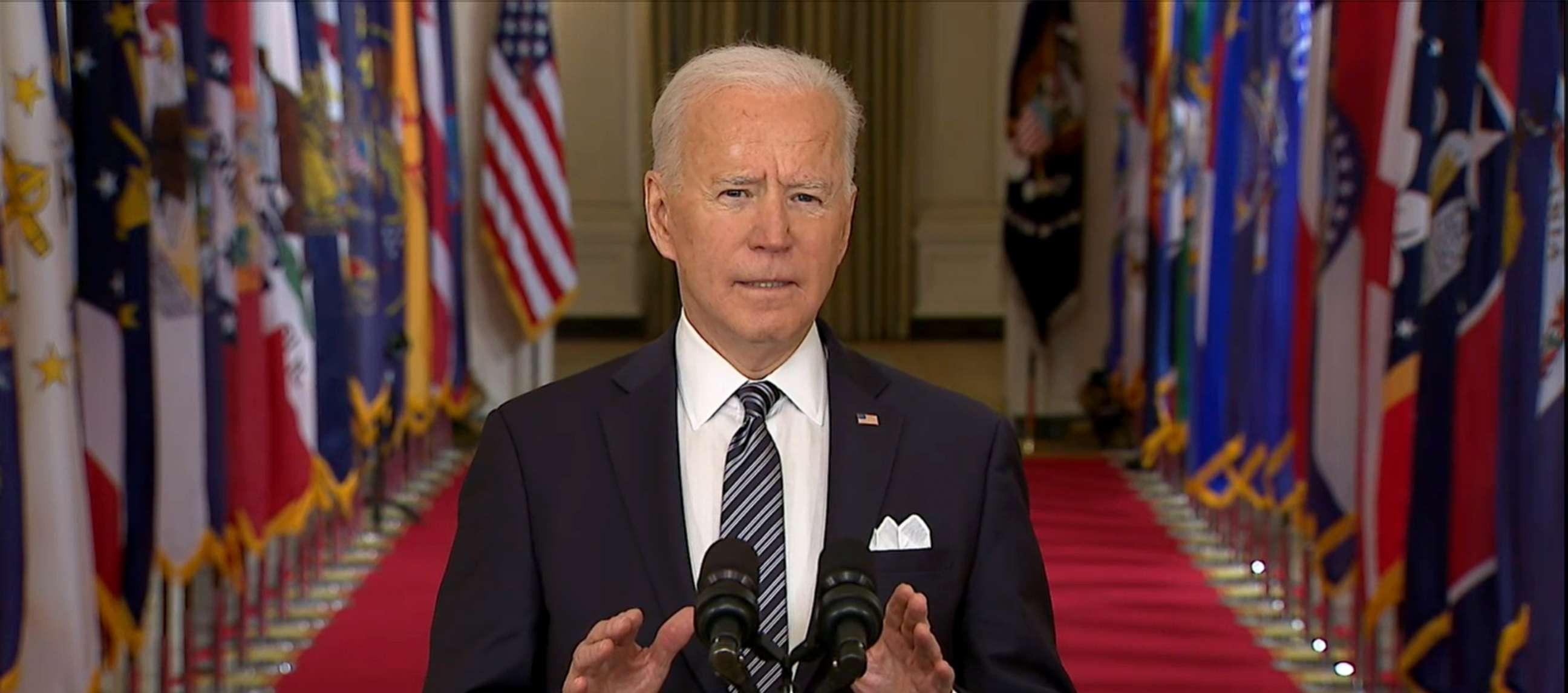 Biden thinks there could be some semblance of normalcy by the Fourth of July
The president also set the Fourth of July as a new marker for the United States on the path to normalcy, saying that if people follow guidelines from the Centers for Disease Control and Prevention -- by wearing masks, socially distancing and getting vaccinated when possible.
"By July the 4th, there's a good chance you, your families and friends, will be able to get together in your backyard or in your neighborhood and have a cookout or a barbecue and celebrate Independence Day," he said.
But, he added, "large events with lots of people together" should still not take place.
"After this long hard year, that will make this Independence Day something truly special where we not only mark our independence as a nation but begin to mark our independence from this virus," Biden said.
Ahead of Independence Day, the CDC planned to provide more guidance to Americans about traveling, small gatherings, going to work and houses of worship, a senior administration official said Thursday.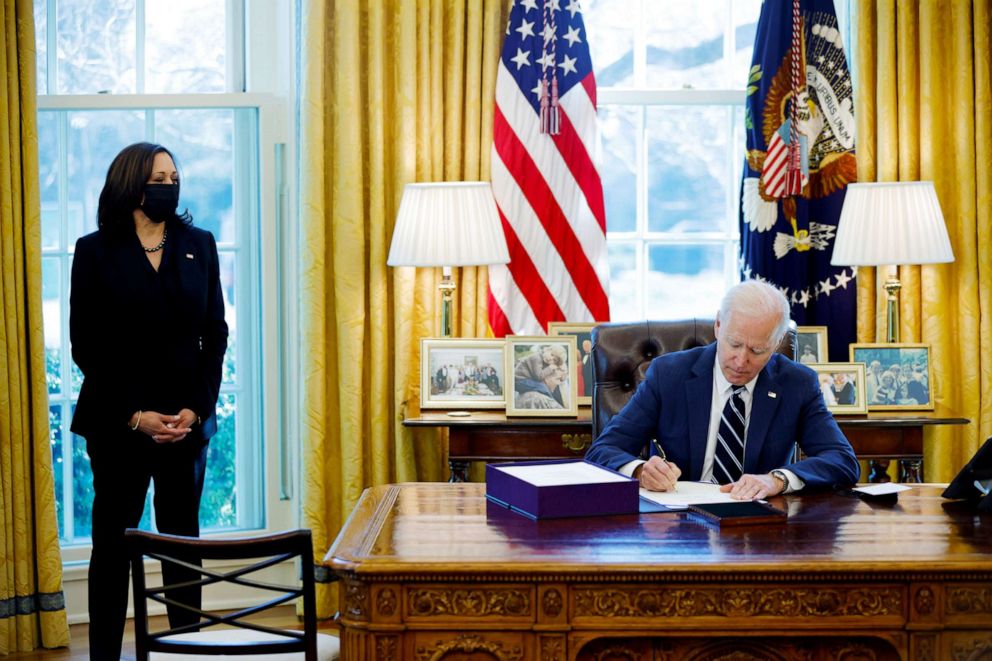 Federal government to ramp up vaccination program with troops, dentists and vets
Earlier in the evening, the White House said the military will deploy 4,000 more active-duty service members "to support vaccination efforts," with 6,000 total troops backing vaccination programs.
It also said the number of community health centers and pharmacies administering COVID-19 vaccines would dramatically expand.
On Friday, the White House said, the administration would allow many more professionals to give shots: dentists, paramedics, veterinarians and even medical and nursing students, among the additional groups.
"We're mobilizing thousands of vaccinators to put the vaccine in one's arm," Biden said in his remarks.
The administration also plans to centralize information on a federally supported website to show vaccination locations -- with a call center, too -- as well as provide technological support to states that allow people to make vaccination appointments on their own sites, an official said.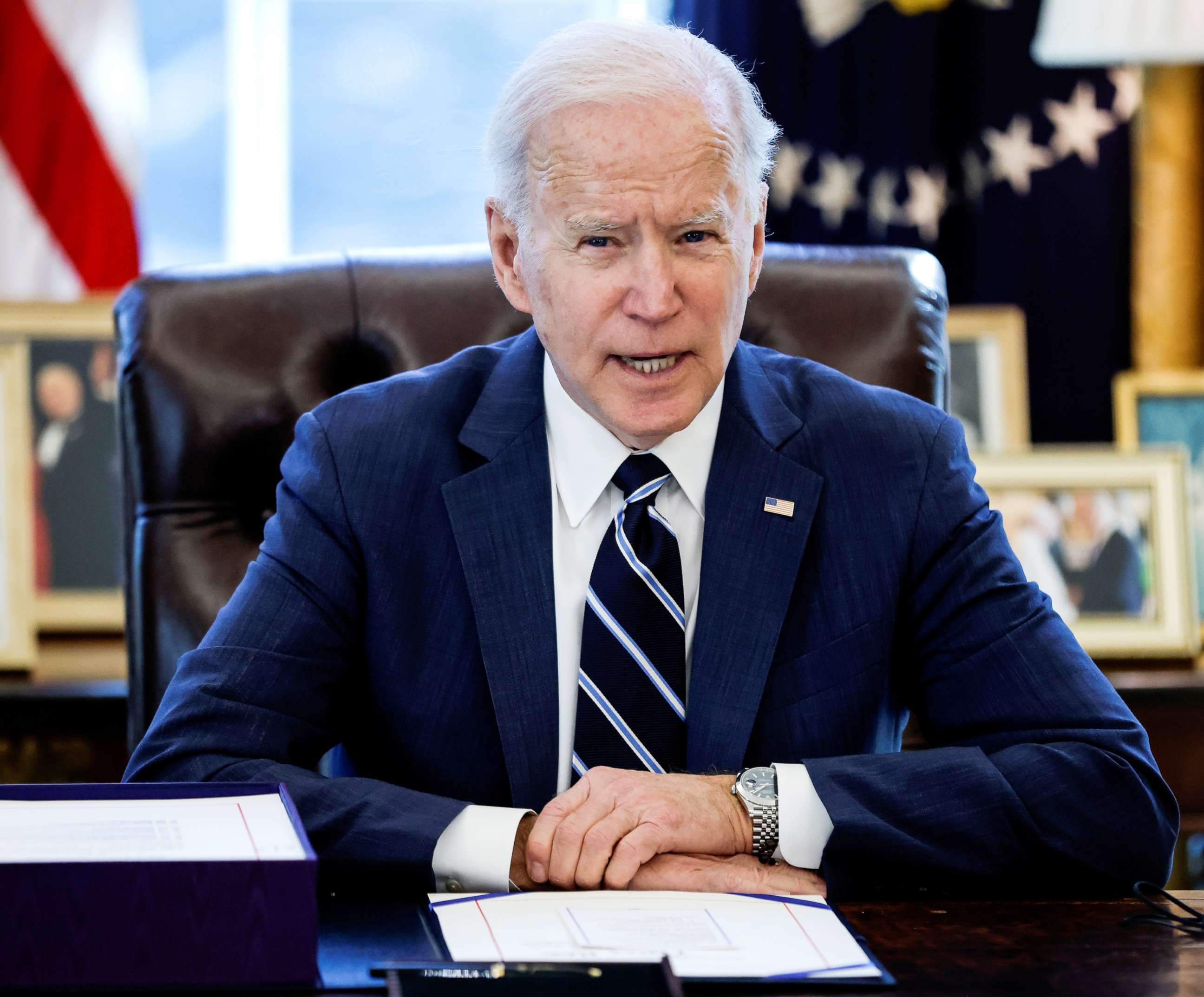 'Listen to Dr. Fauci'
Biden's remarks mixed compassion for the lives lost with hope about the path forward.
"History, I believe, will record, we faced and overcame one of the toughest and darkest periods in this nation's history," he said. "The darkest we've ever known. I promise you, we'll come out stronger with a renewed faith in ourselves, a renewed commitment to one another, to our communities and to our country."
Even so, he said the "truth" was that the country was not out of the pandemic yet -- and that Americans must follow scientific guidance to emerge on its other side.
"A lot can happen," he said. "Conditions can change. The scientists have made clear that things may get worse again. As new variants of the virus spread, we've got work to do to ensure that everyone has confidence in the safety and effectiveness of all three vaccines."
Biden said it was up to Americans to ensure the country made it to the other side of the pandemic.
"Listen to Dr. Fauci," he said, referencing the government's top infectious disease expert, Anthony Fauci.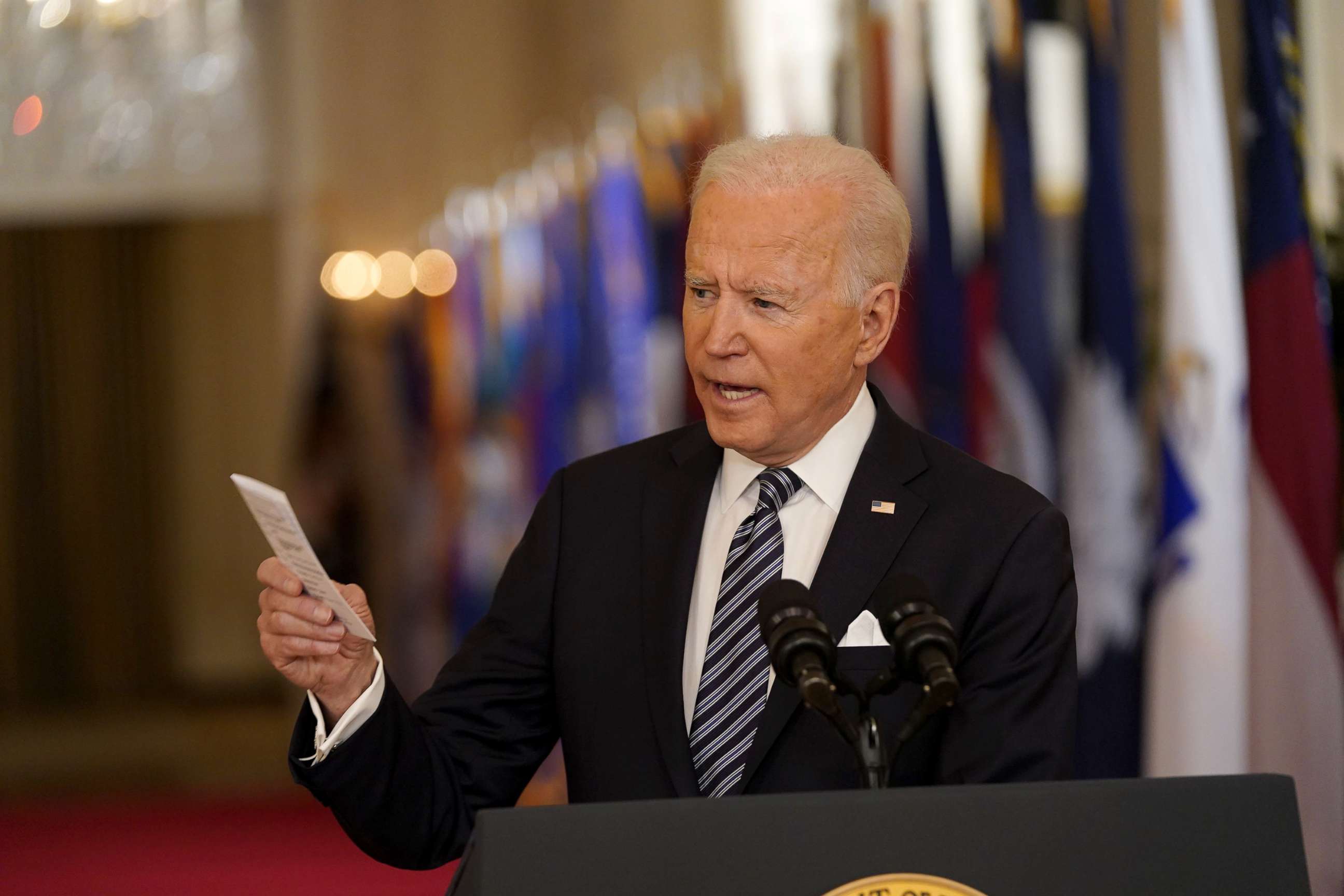 Concern over attacks on Asian Americans, criticism of Trump
Biden directly condemned recent attacks on Asian Americans, describing them as "vicious hate crimes against Asian Americans who have been attacked, harassed, blamed and scapegoated."
"At this very moment, so many of them, our fellow Americans, they're on the front lines of this pandemic trying to save lives, and still -- still -- they are forced to live in fear for their lives, just walking down streets in America," he said. "It's wrong, it's un-American and it must stop."
Biden also implicitly criticized his predecessor, President Donald Trump, for intentionally downplaying the virus.
"A year ago, we were hit with a virus that was met with silence and spread unchecked -- denials for days, weeks, then months," he said.
Biden added that "too often, we've turned against one another" -- with the issue of mask-wearing dividing Americans and states pitted against one another.