First lady Jill Biden will represent the United States next month in London at the coronation of King Charles III -- and while President Joe Biden won't attend, history shows that it's not a snub of the new monarch.
Since the nation's founding on independence from the U.K., no American president has ever attended one of their royal coronations.
As National Security Council spokesperson John Kirby noted on Wednesday: "There is a precedent here for the president not to go, and then you know, President Eisenhower didn't attend Queen Elizabeth's coronation either."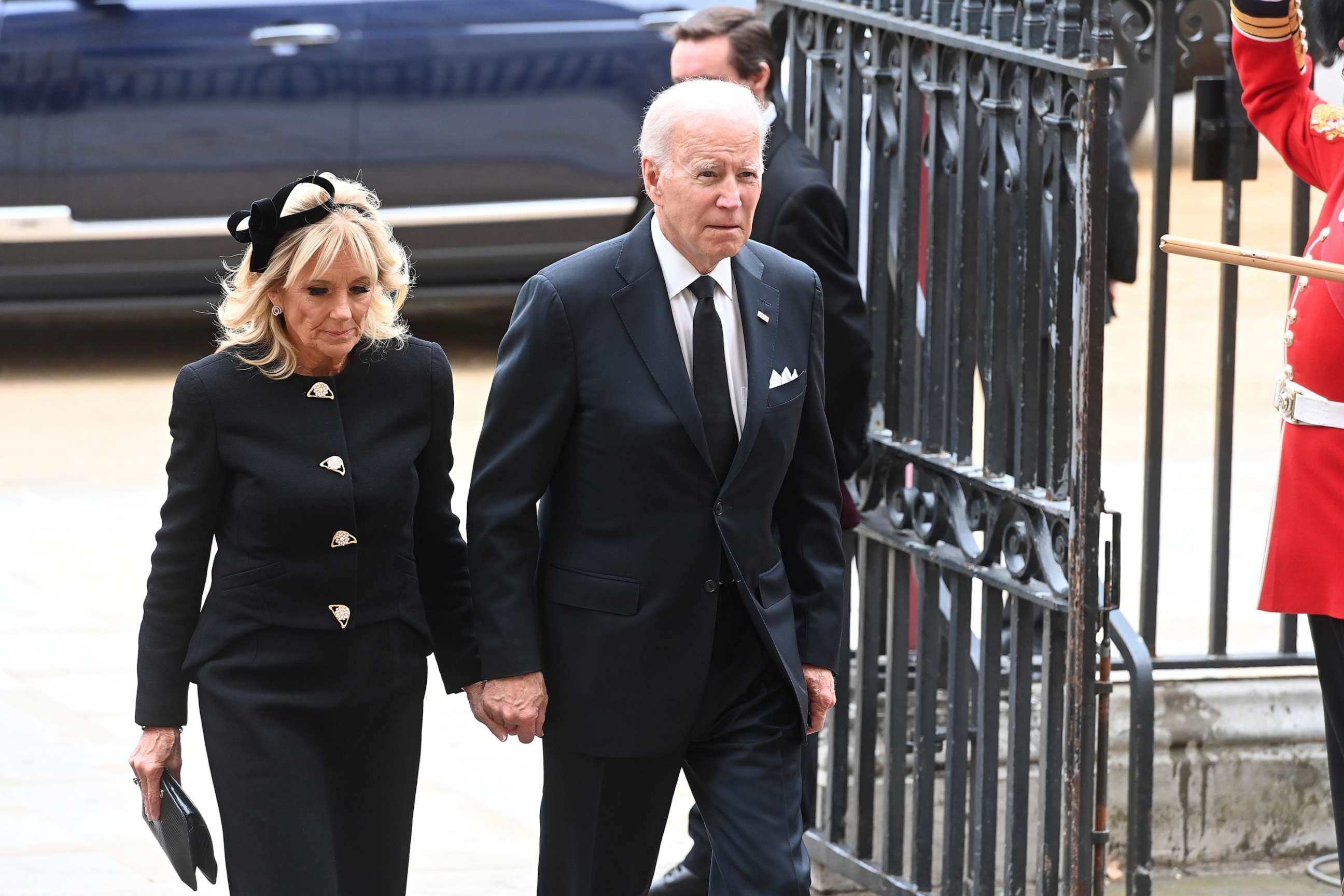 Joe Biden did speak with Charles on Tuesday, according to the White House, and congratulated him on the upcoming event while "underscoring the strength of the relationship between our countries and the friendship between our peoples."
The president also told the king that he wanted to meet with him in the United Kingdom "at a future date," the White House said.
White House press secretary Karine Jean-Pierre said later Wednesday that Charles extended an invitation for an official state visit, which the president accepted. She declined to provide details on the timing but said it would be in the "near future."
"They will see each other again, very soon," she told reporters. "They have a very good relationship."
The White House previously said Tuesday that Charles was "very gracious and grateful" to Joe Biden that the first lady would be attending his coronation.
Separately, it announced on Wednesday that Joe Biden will travel to Ireland next week to mark the 25th anniversary of the Good Friday Agreement.
The Bidens were last in London together for the funeral of Queen Elizabeth II in September.
Charles is scheduled to be crowned on May 6 at Westminster Abbey in the commonwealth's first such ceremony in 70 years. A host of other world leaders and dignitaries are expected to attend.
For the late queen's coronation in June 1953, President Dwight Eisenhower sent a White House delegation in his place.
ABC News' Ben Gittleson and Justin Gomez contributed to this report.