First lady Michelle Obama surprised expectant military mothers at the U.S. Army base in Vicenza, Italy, today with a baby shower featuring goodies for their expected newborns and a few treats to pamper themselves.
"This is your surprise baby shower!" Obama said to the future moms assembled at the base. "We know how much you guys do for us and we know that it's even more challenging for you guys who are expecting. And many of you, if not all of you, have your loved one deployed, or about to be deployed.
"We want you to know we've got your backs when you're going through this part of your lives," she later added. "You're not alone."
The first lady even showed moms how to get buff arms by using a baby carrier.
"This is how you get Michelle Obama arms," the first lady said to laughter.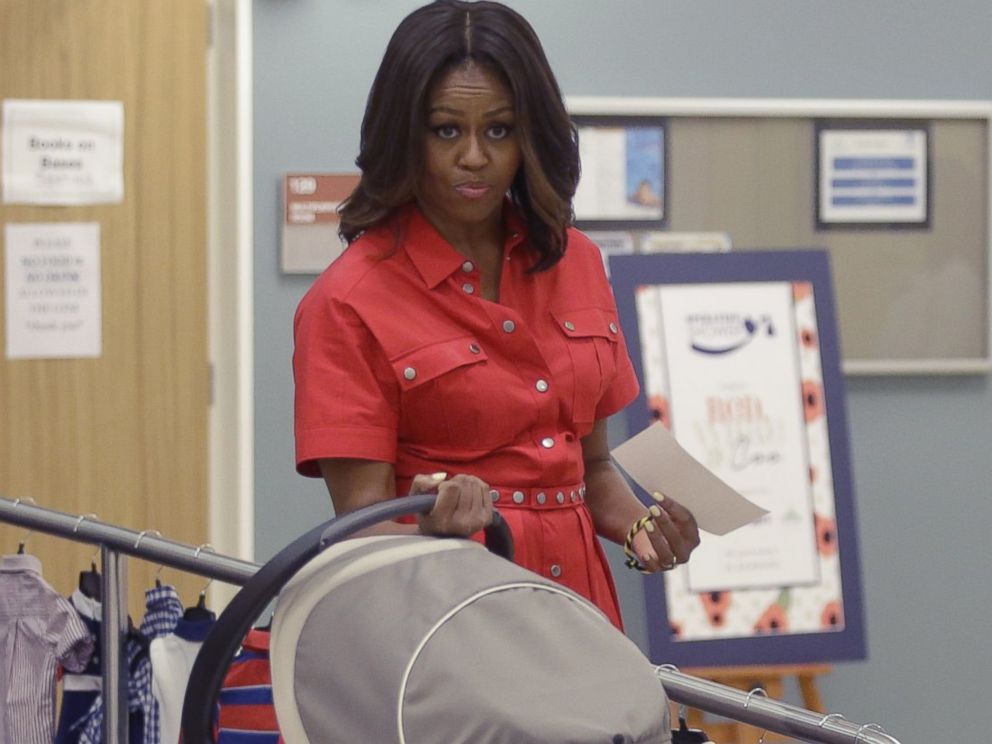 The expectant moms received some treats for themselves, including new shoes, clothes, jewelry and Dior beauty products, and they went home with items for their new bundles of joy, including Chicco baby carriers and strollers, Petunia Pickle Bottom baby carryalls, Carousel Designs bedding and a $100 gift certificate to Babies"R"Us -- a store Obama loved as a young mother.
"I used to live in Babies'R'Us!" the first lady said. "That was the only store I ever went to!"
Obama gushed over the Tommy Hilfiger baby outfits the moms could choose from, picking up a little denim dress with pleats, and red-and-blue plaid shirts, which she called "Secret Service shirts" as she nodded over to her agents.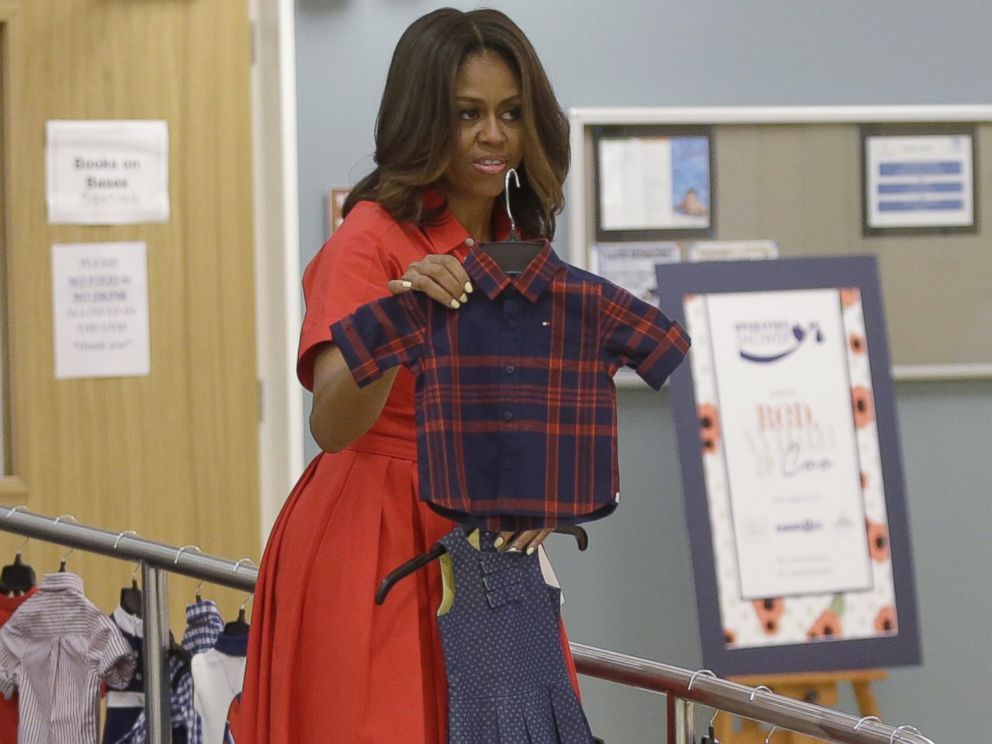 The first lady hosted the baby shower in conjunction with "Operation Shower," a non-profit group that throws celebrations for expectant military moms, and Glam4Good, a non-profit group that promotes empowerment through style. She also read to children and visited with military families at a barbecue while at the base.