National Economic Council Director Larry Kudlow, the top economic adviser to President Trump, confirms a Washington Post report that he hosted at his home last weekend a controversial publisher linked to white nationalist commentary.
Peter Brimelow, the publisher, founded the anti-immigration website Vdare.com. The site has become a forum for hard-line conservative views on race and immigration.
"I don't regard us as a 'white nationalist' site although we certainly publish a few writers I would regard as 'white nationalist' in that they stand up for whites just as Zionists, Black Nationalists do for Jews, Blacks etc," Brimelow told the Harvard Crimson in 2016. "We're certainly politically incorrect," he added.
Kudlow denies to ABC that he had any familiarity with Brimelow's views.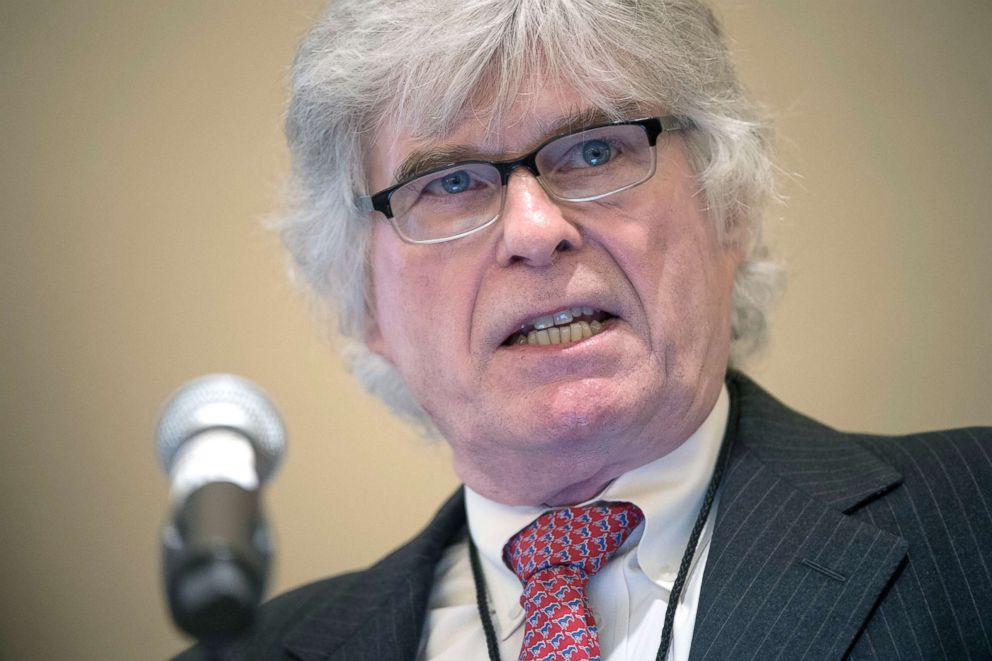 "I've known Peter Brimelow as a financial journalist," Kudlow told ABC. "That's how I knew him. He wouldn't tell me [about his views], because I'm the wrong guy. I'm a Jack Kemp guy, my history is opposite of that. It's crazy."
Brimelow began his career as a financial writer for Dow Jones and later the National Review, according to the Post.
"If I had known I wouldn't have invited him. I was very sad and troubled to learn he has gone in that direction," Kudlow added. "It was a large party, who could know. I couldn't know. It was too bad."
The White House did not respond to ABC News' request for comment on Kudlow's association with Brimelow. Just this week, the administration dismissed a speechwriter who gave a speech to white nationalists in 2016.
"He's not going to be invited to any parties anymore," Kudlow added. "I'm a civil rights Republican."